A flavorful dining experience awaits guests at the World of Curries restaurant in Deira. Located at the Ground Level of Adagio Deira Aparthotel, we got to dine in this restaurant for 2 nights during our staycation in the apartment hotel.
Also Read: Al Dawaar: Dining at Dubai's Only Revolving Restaurant
The restaurant is spacious and features a colorful ambiance. Guests can take a trip around the world through their handpicked menu and indulge in a culinary journey with globally inspired slow-cooked curries and grilled meats.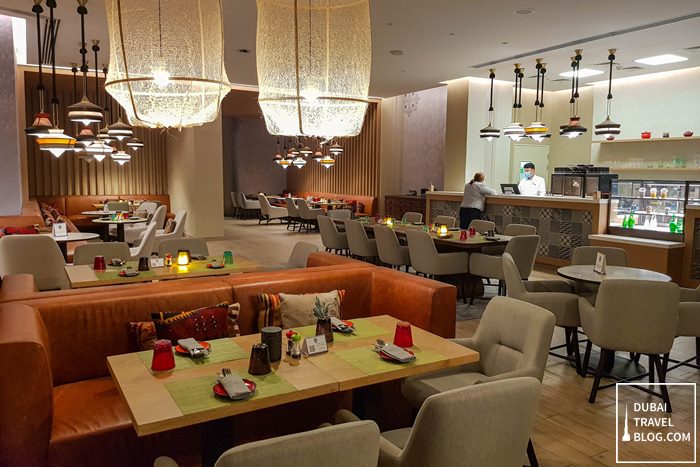 World of Curries Restaurant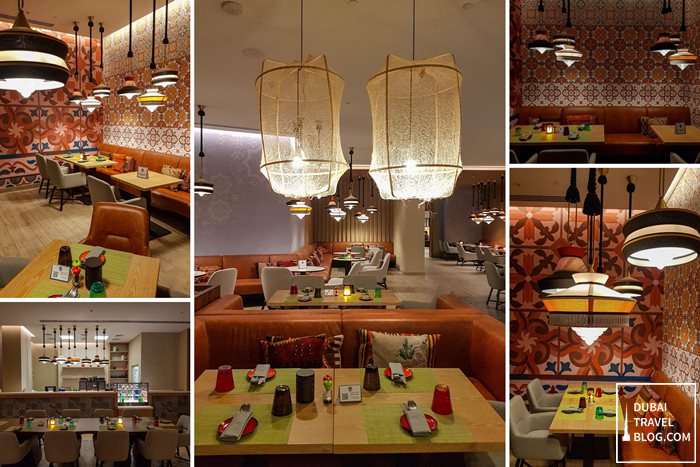 colorful patterns and decor
World of Curries Restaurant in Adagio Deira Dubai
If you're looking for flavorful cuisine that celebrates South-Asian culture, do check this restaurant out. Pictures of the food included here are for the two nights that we dined in this restaurant.
Soup / Salad / Appetizers
Among the starters we had include the Mushroom Kurkure, Chinese Salad Prawns, and Tom Yum Goong Soup. I enjoyed the freshness and lightness of the Chinese Salad. The deep-fried cheese and mushroom were very appetizing, and the Tom Yum soup was full of flavors.
Chinese Salad Prawns – AED 35
Red Cabbage, carrots, bean sprouts, baby romaine lettuce and tangerines with honey miso dressing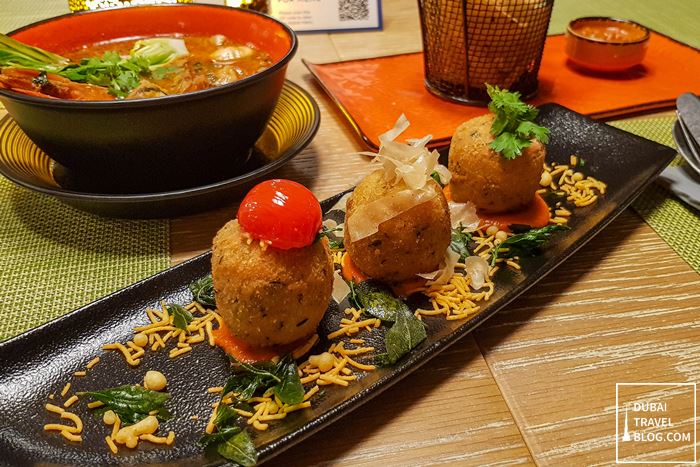 Mushroom Kurkure – AED 30
Lightly crumbed and deep-fried cheese filled mushrooms with red pepper coulis and micro cress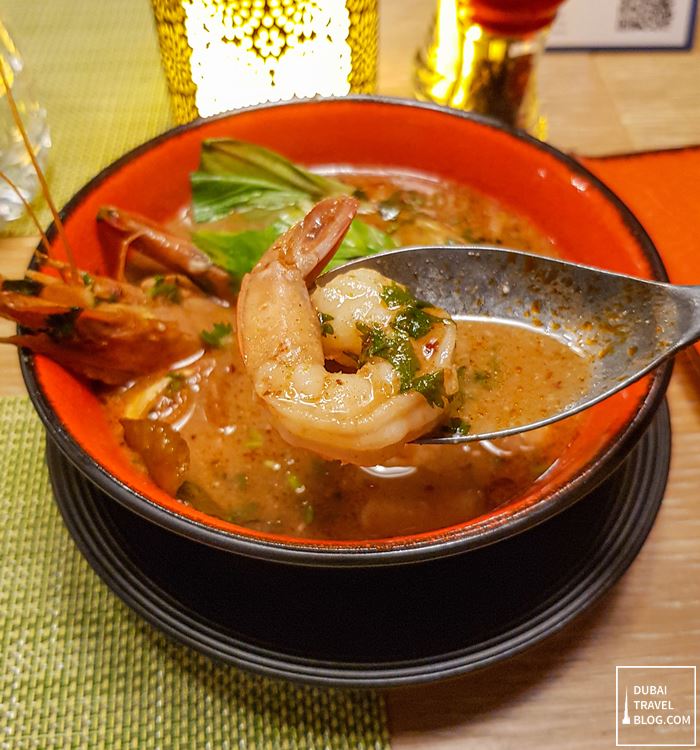 Tom Yum Goong Soup – AED 32
Thai boiled soup with prawns, coconut milk and herbs.
Main Course
For the main course, we had the Lamb Rogan Josh, Mutton Biryani, Butter Chicken, and Thai Green Curry Prawns.
The butter chicken was probably one of the best butter chicken in Dubai we've in a long time. I also loved the Thai curry prawns as the food had a lovely kick of spiciness.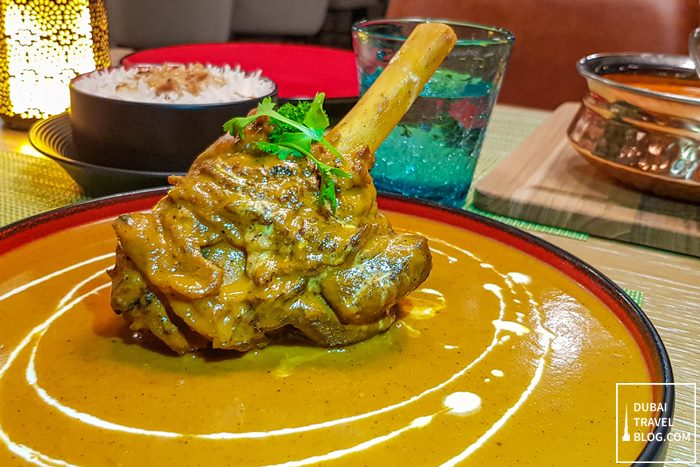 Lamb Rogan Josh – AED 48
Braised Lamb in Tasty onion gravy and Indian herbs served with basmati rice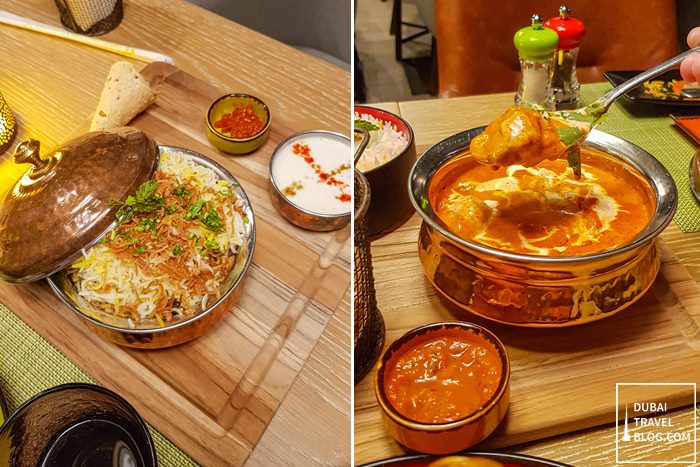 Hyderabadi Mutton Biryani – AED 48
Boneless mutton marinated in special Hyderabadi masala, layered with aromatic spiced basmati
Butter Chicken – AED 42
Chicken pieces cooked in rich, mild tomato gravy served with biryani rice or naan bread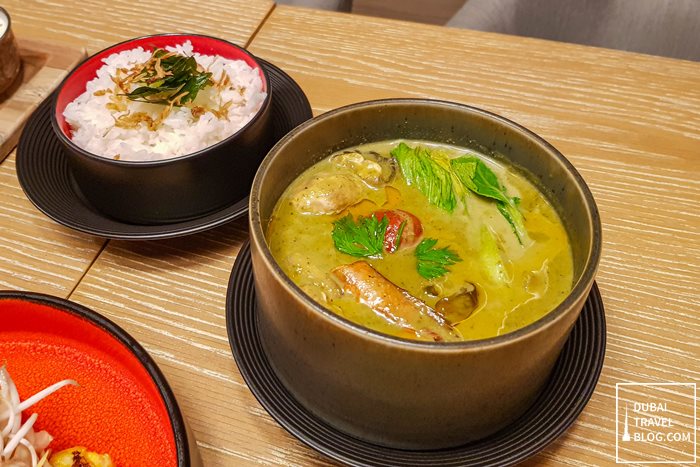 Thai Green Curry Prawns – AED 48
Flavor punched coconut base Thai green curry served with fragrant jasmine rice
Desserts / Sweets
They also have a few desserts and sweets available. We opted to just have one dessert for each night as we were quite full. During the first night, we had the Gulab Jamun Parfait, and the second night, we had the Sweet and Spicy Molten Lava Cake. Both offer a unique taste to Asian desserts though I prefer the very sweet Gulab Jamun.
We paired these sweets with homemade masala chai. The first time for us not to have any sugar with our chai.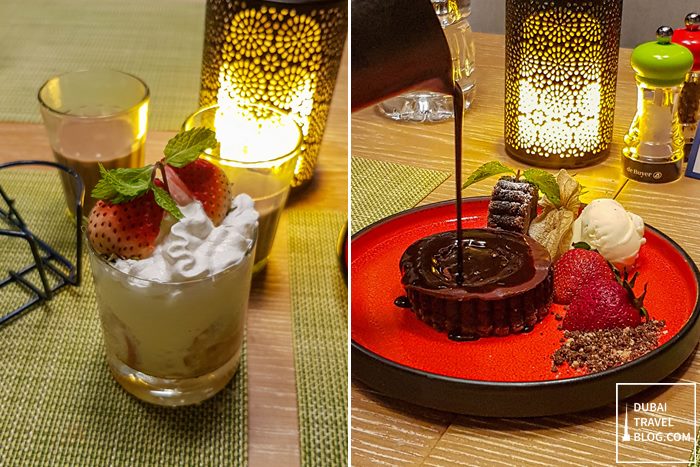 Gulab Jamun Parfait – AED 22
Mixed berries, yoghurt cream and lots of love
Sweet and Spicy Molten Lava Cake – AED 49
Chili, cinnamon, and fennel punched warm chocolate cake with molten centre paired with vanilla ice cream and berries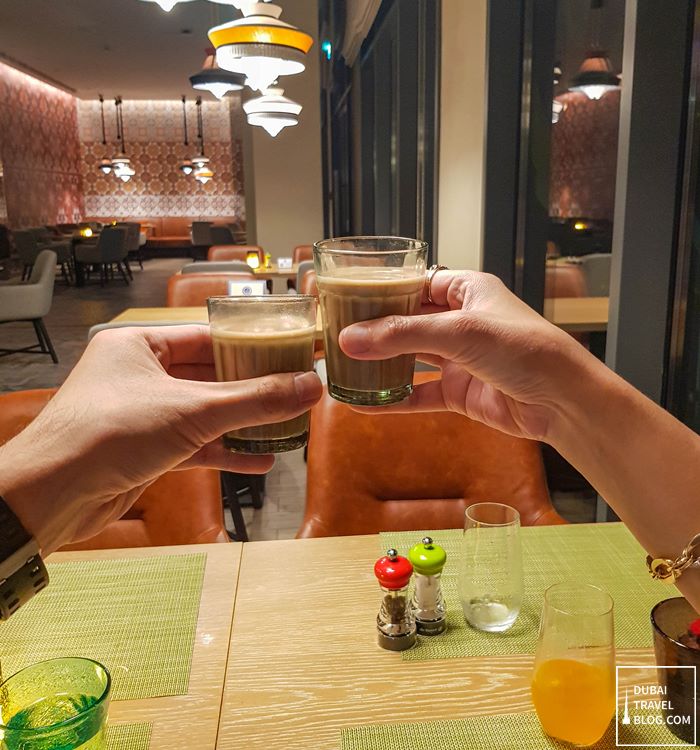 Homemade Masala Chai – AED 12
Our experience at World of Curries was overall very good. Service was professional and friendly. The place has a colorful ambiance. The food was flavorful and tasty. I also commend their plating, as they present their food very well. Price point is also very affordable.
Check out World of Curries Dubai when you have the time.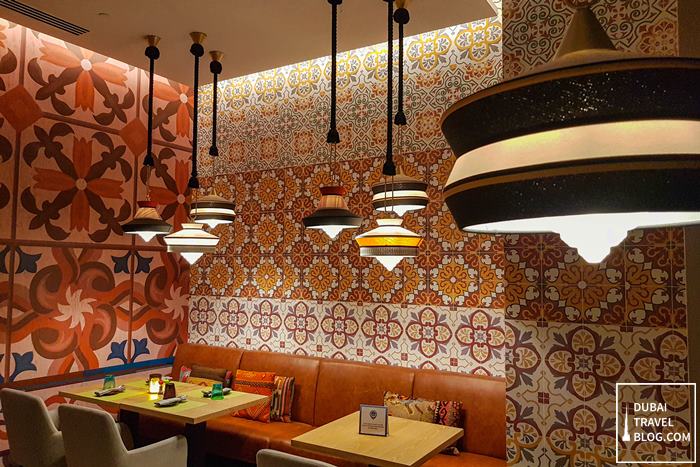 colorful patterns
Contact Information
World of Curries Dubai
Address: Deira Enrichment Project – Al Khaleej Road 110, Deira Afraa Plaza – Dubai
Phone Number: +971 4 233 9213
Website: https://restaurants.accor.com/gb/restaurant-A7N6_R001-world-of-curries-dubai.shtml
Instagram: @worldofcurriesdubai
Facebook: @WorldOfCurriesDXB
Google Map Location
World of Curries is located at the Ground Level of Adagio Deira in Afra Plaza. There's parking available inside the Afra Plaza. Here's a map guide to the location: