We had a superb dinner at Aseelah Restaurant in Radisson Blu Dubai Deira Creek. Aseelah is a signature restaurant of the hotel which serves Emirati/Middle Eastern/Arabic cuisine. We dropped by on a Thursday evening and were able to sample their Turkish Night.
We have dined in Radisson Blu Dubai Deira Creek a few times already and have always had a great time dining in their other restaurants like Sumibiya and Minato so when we had the opportunity to visit Aseelah, we didn't hesitate at all.
Aseelah means "one belonging to a great heritage and family" in Arabic. This Emirati restaurant aims to continue the heritage as it invites new members to the family. They offer rich and traditional culture through their cuisine while blending in the modern Dubai.
Alcohol: YES
Shisha: YES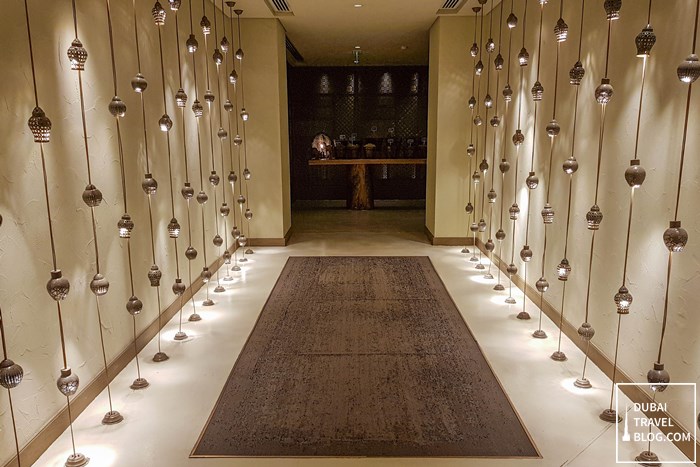 entrance hallway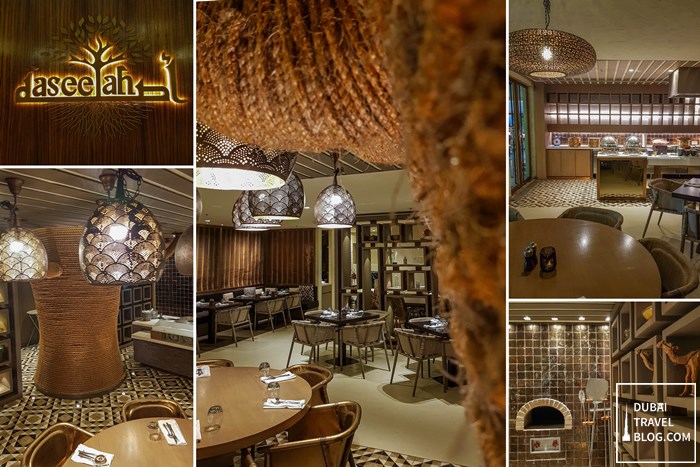 Aseelah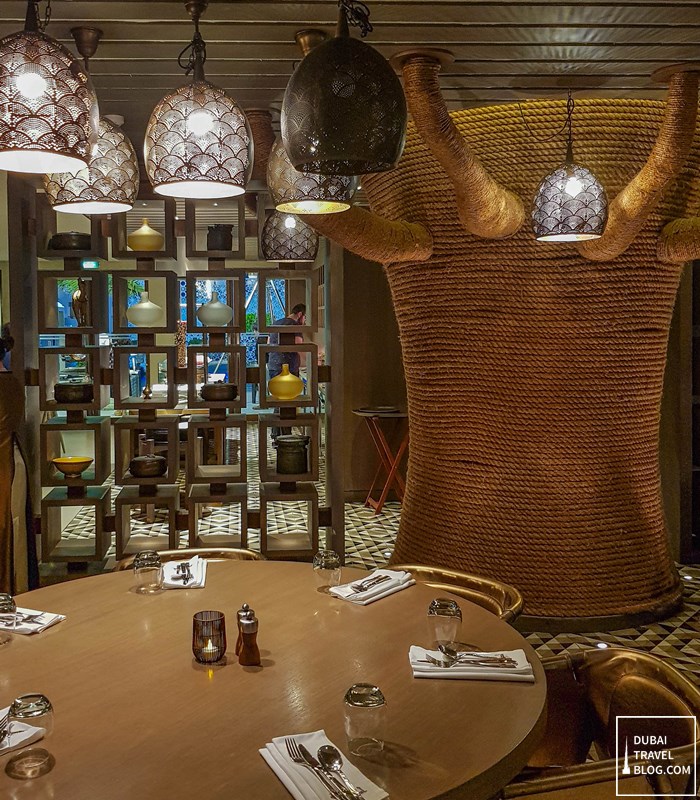 Aseelah interior
Aseelah Restaurant Review in Radisson Blu Dubai Deira Creek Hotel
Upon entering the restaurant, we were greeted by a hallway decorated with lamps. Spices in wooden barrels also welcomed us and set the mood of the authentic Arabic experience.
Traditional artifacts with gold and wood accents, and a low-light setting. The design and mood of the restaurant is posh and luxurious as it combines local architecture with modern art.
The restaurant is spacious with dedicated booths for families and groups who want more privacy.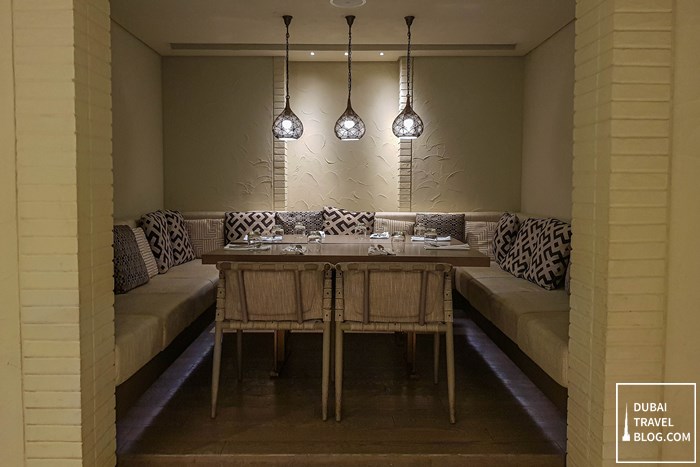 booth for more privacy
love the intimate mood in this restaurant
Radisson Blu Deira Creek is the first five-star hotel in Dubai and their award-winning restaurants have tested time as they mastered the art of preparing their menu. This was our first time to sample some Turkish cuisines and we were very satisfied with the choices available.
The notable dishes include Dolma, Pilav rice with Lamb Shanks, Duck with Spinach, cold mezzes, and the amazing 5-hour slow-cooked Lamb Ouzi!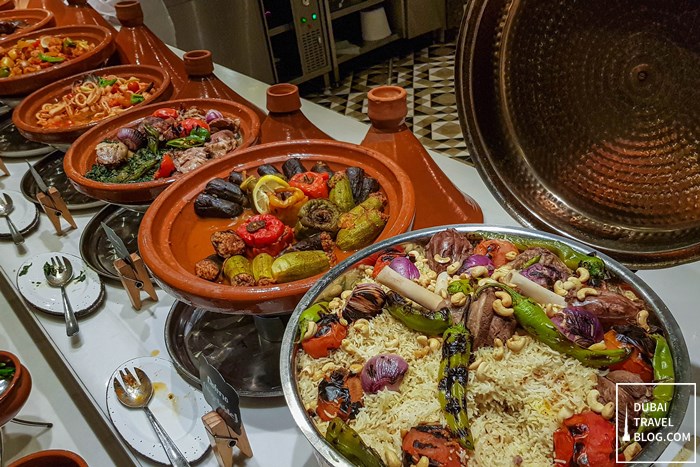 colorful Turkish food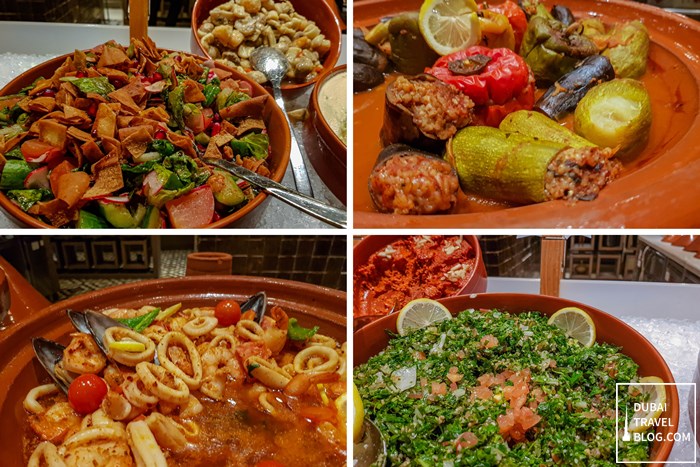 Fattoush, Dolma, Tabouleh, Mixed Seafood (Turkish Style)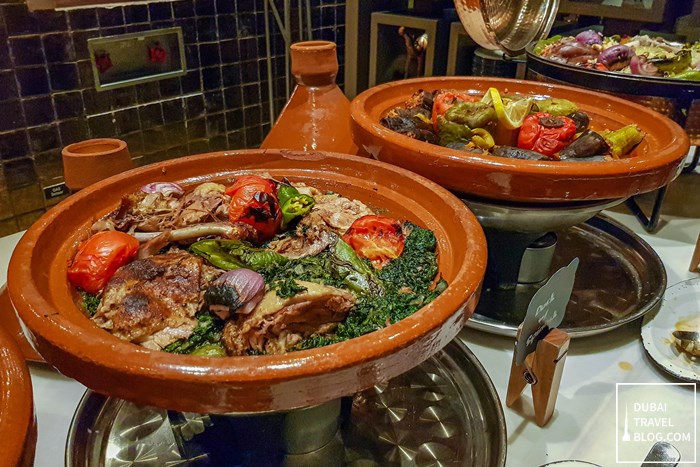 Spinach with Duck – really good!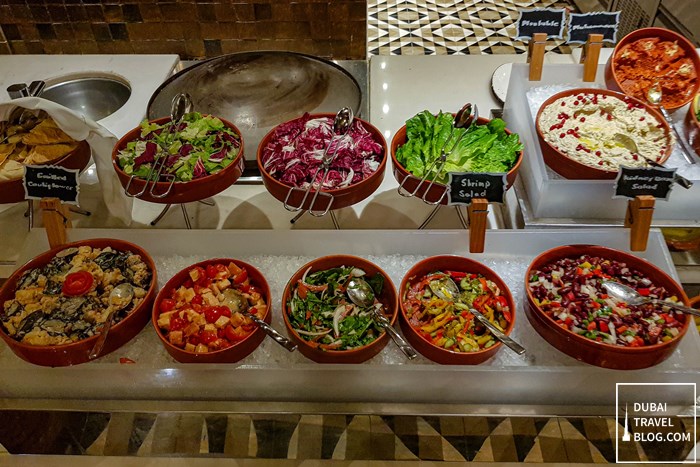 salads
Slow-Cooked Lamb Ouzi
The lamb ouzi sitting on top of charcoal-grill was just a wonderful sight to behold which made for an exquisite experience. This was one of the main highlights during the evening which thrilled me to go and get a plate right away. 😉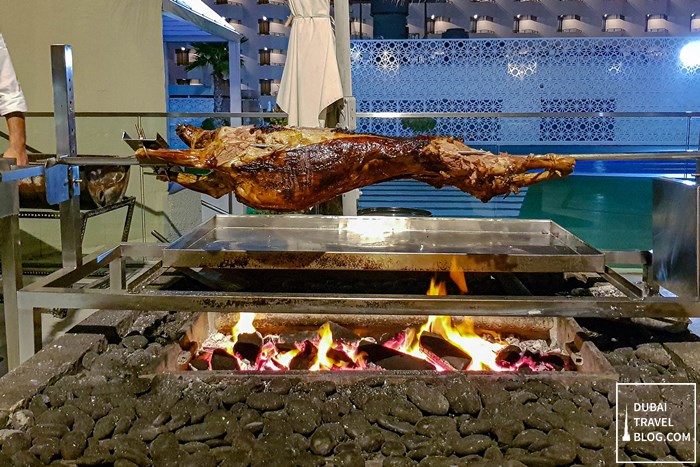 slow-cooked lamb ouzi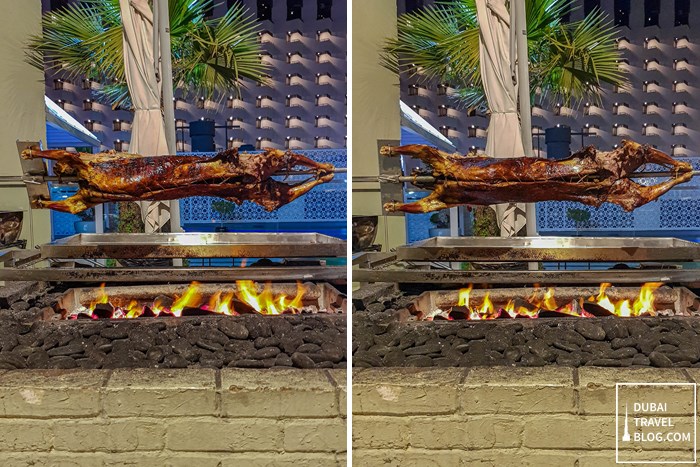 lamb on charcoal grill
Belly Dancer
Around 9 to 9:30pm, there's a belly dancing performance to entertain guests of the restaurant.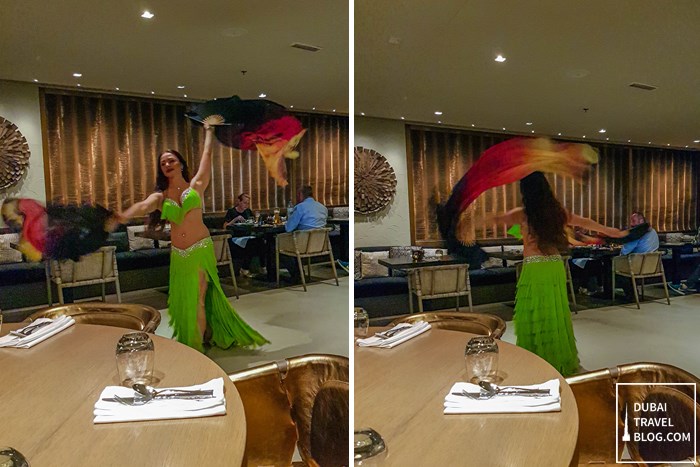 Belly Dancer
Desserts in Aseelah are composed of Arabic sweets including baklava, umm ali, date pudding, and a Turkish delight. The kunafa was the best!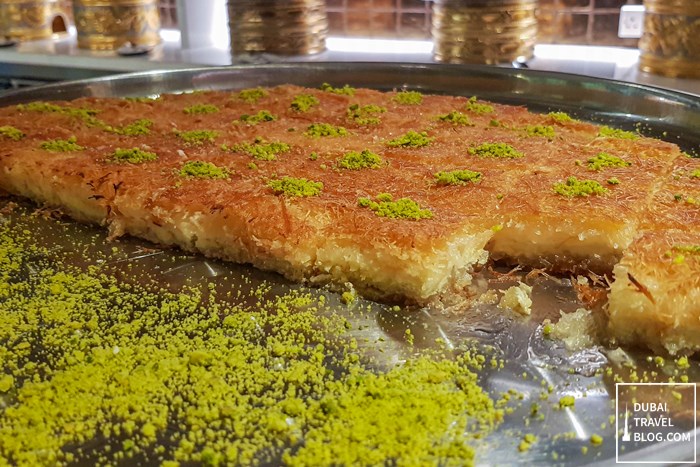 kunafa!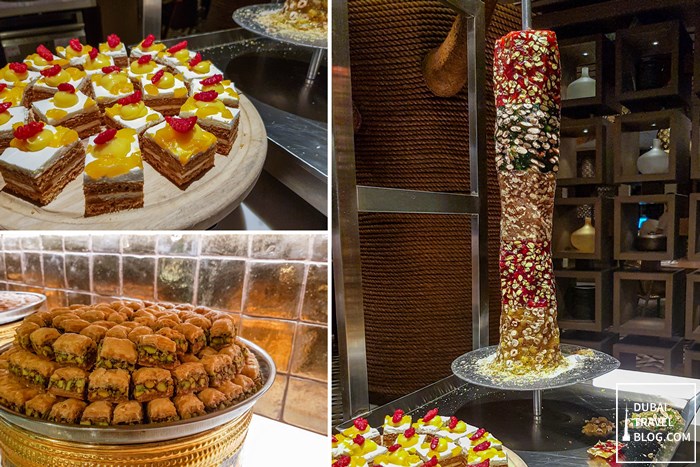 Arabic sweets – Shawarma Delight
Our Turkish-themed dinner was spent outdoors where guests can also have a round of shisha.
The food was fresh and of premium quality and taste. We were sold out to Turkish cuisine because of our dining experience that evening.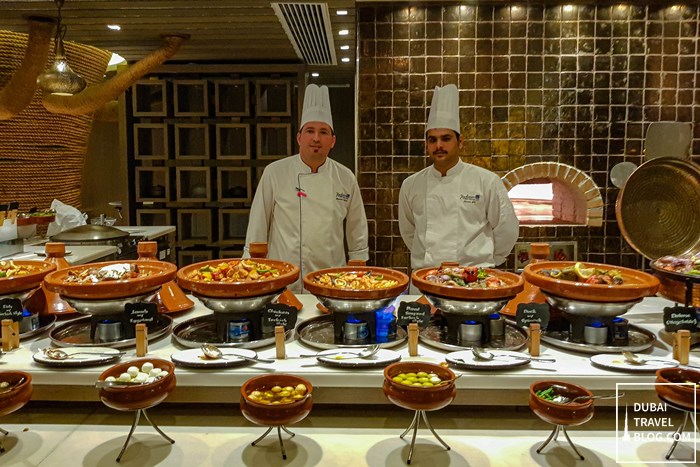 chefs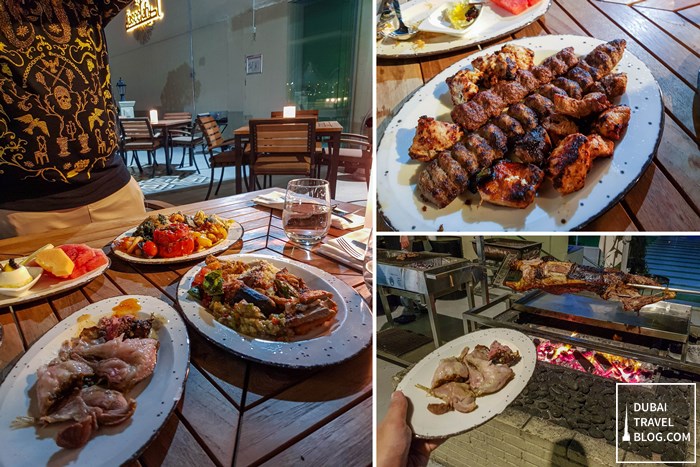 grilled food
We would certainly go back to this restaurant for its delicious food. The buffet spread is enough and the choice of food displayed is authentic and rich in taste.
Thank you to the staff and team for the wonderful experience!
Contact Information
Aseelah Restaurant
Address: Level 2, Radisson Blu Hotel Dubai Deira Creek, Baniyas, Dubai
Telephone Number: +971 4 205 7033
Website: https://www.radissonhotels.com/en-us/hotels/radisson-blu-dubai-deira-creek
Google Map Location
Please check the map guide below to see the location of Radisson Blu Hotel Deira Creek. Aseelah restaurant is located at the 1st floor of the hotel. Valet parking is available.