This blogsite underwent another theme update. This is the 3rd look of this site and is something that I was aiming for ever since I created this travel blog. I wanted a theme where a lot of things are going on and it would look less of a personal blog and more of a magazine website.
The reason why I didn't convert it sooner is because I didn't have as much articles in this site yet. Now, I believe this third theme leans more towards the vision I have of how I want this blog to look like.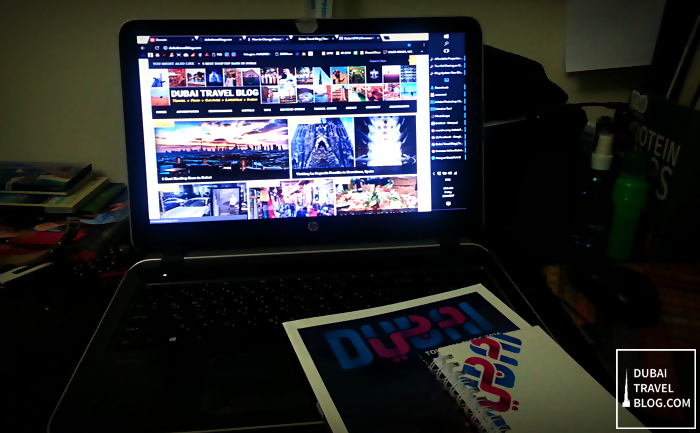 Plans on this Dubai Travel Blog
In line with this new theme update, here are a few other actionable items I have for this site:
Going Beyond Dubai – The main theme of the site is still about Dubai and travelling. But I've branched out with a few articles outside Dubai just because of the immense opportunity to showcase nearby countries that an expat can travel with Dubai and the UAE as a base.
Featuring Other Dubai Travel Bloggers – I'm thinking of creating an interview series with other Dubai bloggers to also connect and be more engaged. I've done this in the past in other sites and definitely helps build network.
Writing More Articles – Of course, I will be writing more articles and posting more photo stories of places my wife and I have been.
Recognized as a Top Blog
I received an email a few weeks ago informing me of a list of top 10 Dubai travel blogs from the guys over at FeedSpot. They mentioned that search and social metrics were the criteria on which Dubai blog is on the list and this is based on thousands of blogs in their index.
There already plenty of bloggers in Dubai and there's definitely a lot more who are great in engaging their community and readers as well as providing regular updates. I am still glad that this site has been chosen even if the frequency of the posts are not that much.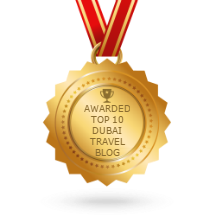 the badge from Feedspot
Freelancing in Dubai: Blogging Full Time
I've been freelancing in Dubai for over a year now, relying on websites and blogging as a source of income, working from home and online. This has plenty of its rewards especially when this is the kind of lifestyle I aimed for. Although sometimes it's not easy because of the stability of income would depend on various factors which has its highs and lows. Yet I'm glad that I have the freedom to keep pursuing my online projects to help me sustain our day to day expenses.
I'm not sure if I can call myself a full-time blogger, but I maintain blogs on a daily basis. I hope to expand my online projects even further in the coming months. I'm not closing my doors on being employed in a company. But blogging in Dubai provides me the option to choose wisely in case there are other job opportunities that come arrive.