One of the food experiences during our staycation at Radisson Blu Yas Island was our visit to Jing Asia restaurant for their Asian Street Food Fest dinner. Located at the Ground Level of Crowne Plaza Yas Island, this is one of the main restaurants and features food from East Asia.
Also Read: 24 Best Things to Do in Abu Dhabi
We were glad to have visited on a Thursday night as they feature an Asian street food menu. They have a variety of food stations with each station featuring selected dishes from each country. They highlighted cuisines from China, Indonesia, Japan, Malaysia, Myanmar, Nepal, Philippines, Thailand & Singapore.
Alcohol: YES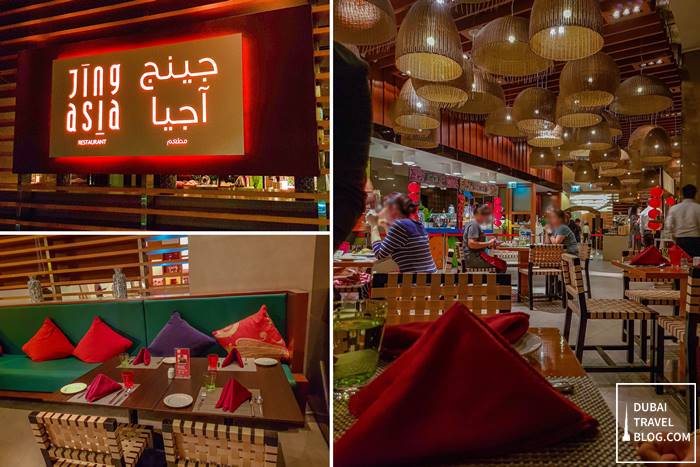 Jing Asia in Yas Island, Abu Dhabi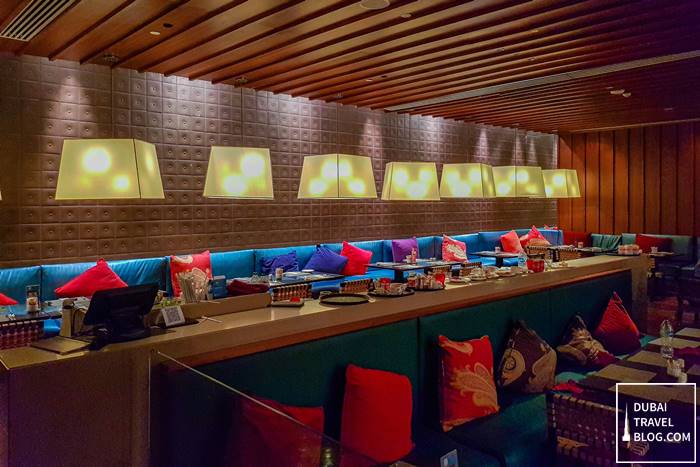 colorful restaurant decor
Thursday Asian Street Food Buffet at Jing Asia Yas Island Abu Dhabi
The atmosphere of this place is quite striking. It was also lively and had these hanging lantern baskets that added to an already beautiful ambiance. The colorful seats and Asian country food stations also gave it an extra touch of charm.
Jing Asia restaurant is a spacious, relaxed restaurant at the Crowne Plaza with an impressive buffet that features cooking stations from all around Asia.
I personally ordered a number of servings of the Pecel Ayam Chicken, Fish in Ikan Nyonya sauce, vegetable spring rolls, seafood Thai curry, Thai papaya salad, etc.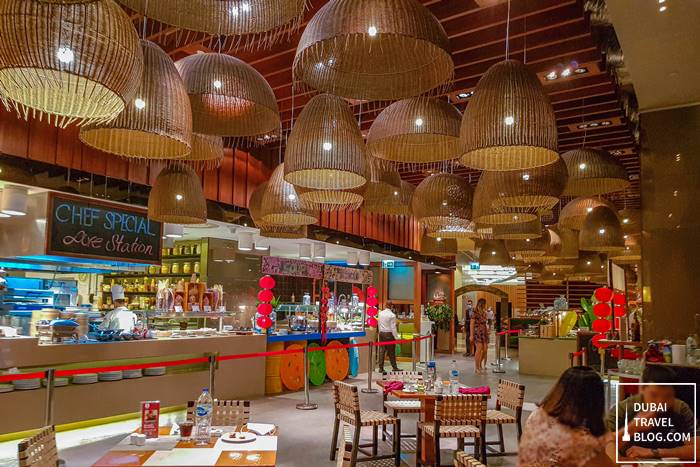 striking basket lanterns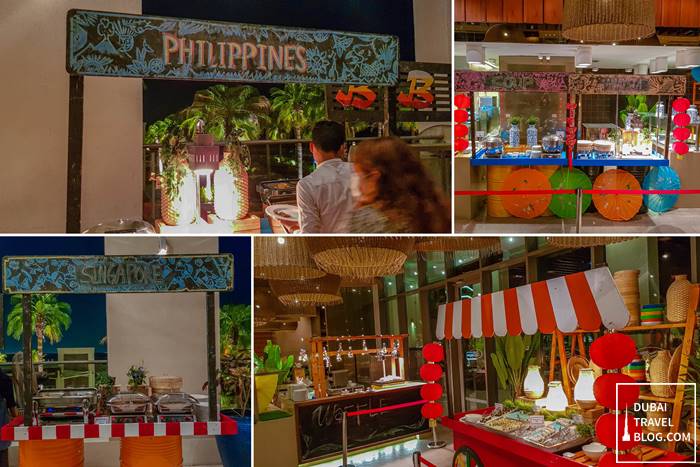 Asian food stations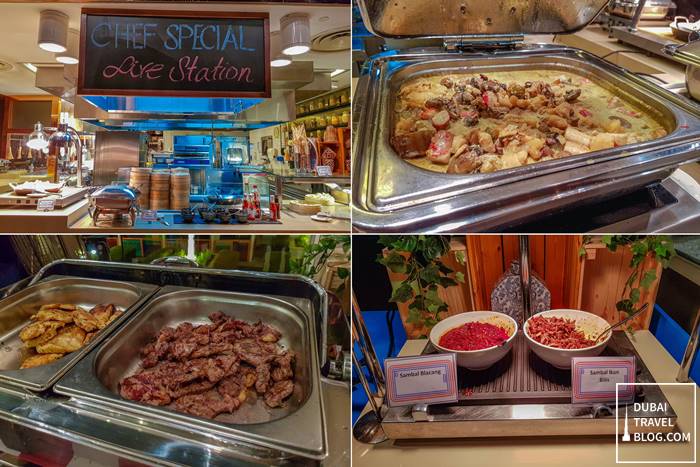 Asian street food buffet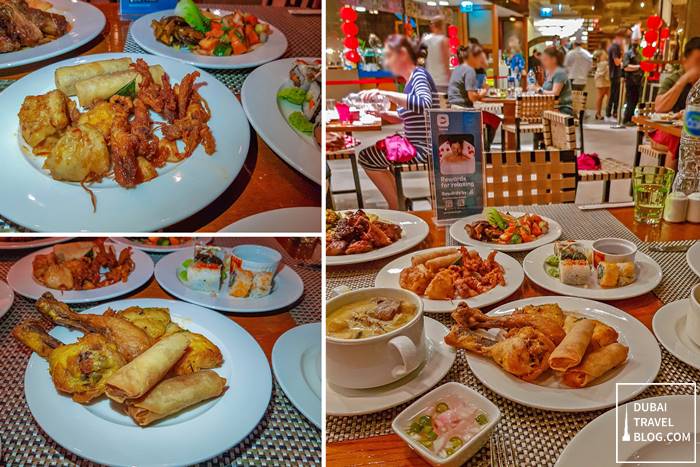 hungry for some Asian food? check out Jing Asia!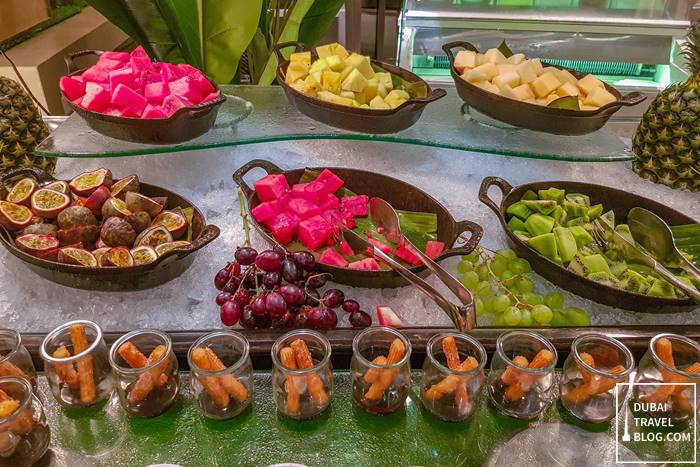 dessert station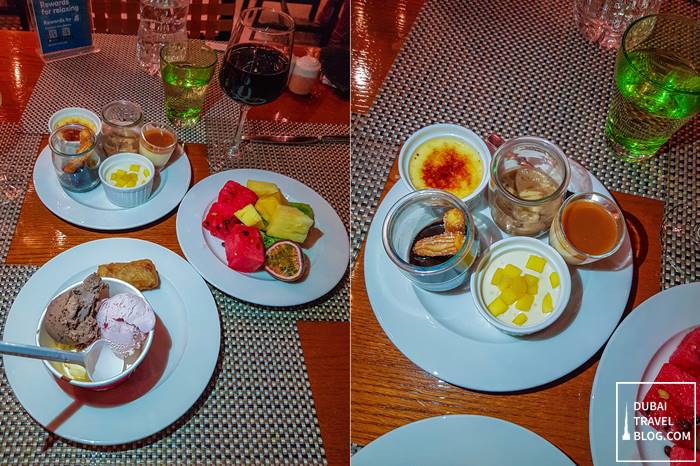 desserts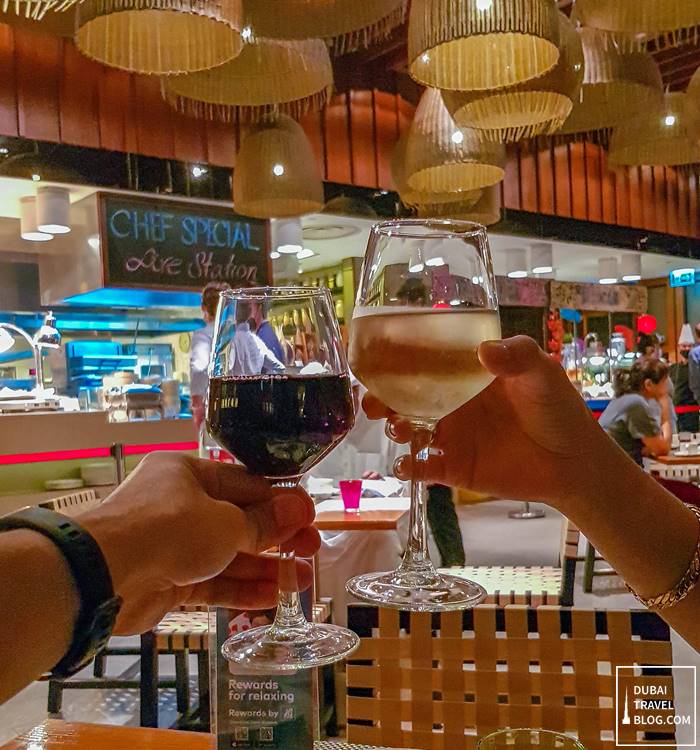 house drinks
My wife and I enjoyed the wonderful Thursday evening despite the place being busy – good busy! We also ordered a few house beverages and stayed there actually until the last hour.
You can enjoy a global buffet of Asian dishes at this spacious and relaxed restaurant. If you're craving these types of food, do head out when you have the time!
All you can eat DIM SUM Saturday
Aside from the Asian Street Food Fest buffet every Thursday, you may also want to check out their All-you-can-eat Dim sum every Saturday! For only AED 149 per person, you can enjoy a variety of dim sums with fried and steamed options, dumplings baos, momos, wontons, etc.
22 Photos: Jing Asia Restaurant in Crowne Plaza Yas Island
Here are pictures during the Asian Street Food Fest Thursday dinner at Jing Asia Restaurant:
Contact Information
Jing Asia
Hours: 6:00 AM-11:00 PM
Address: Ground Floor, Crowne Plaza Yas Island Abu Dhabi
Telephone Number: +971 2 656 3055
Website: https://www.ihg.com/crowneplaza/hotels/us/en/abu-dhabi/auhyi/hoteldetail
Instagram: jingasiayasisland
Facebook: @CPYasIsland
Google Map Location
Below is a map guide to the location of Jing Asia Restaurant. The restaurant is located at the Ground level of Crowne Plaza Yas Island Abu Dhabi.