Heads up as one of the city's well-loved food, drink and music festival is back! Taste of Dubai is a 3-day extravaganza with the city's hottest restaurants, world-class celebrity chefs and an incredible line-up of international music! Check out the details below and learn about what to expect from this event!
This global platform is for foodies in one stunning location where you can meet famous chefs, food critics, premium food and culinary brands as they celebrate new trends and innovations.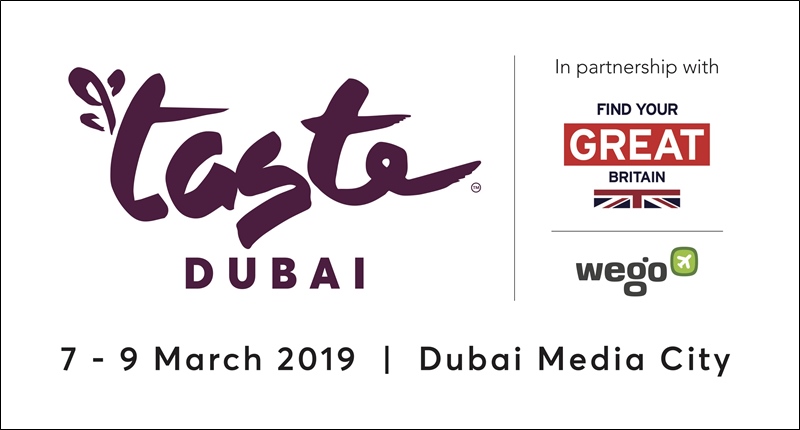 YOUR GUIDE TO TASTE OF DUBAI 2019
Taste of Dubai, the city's favourite food, drink and music festival, is back for its 12th year at Dubai Media City Amphitheatre from the 7th to 9th March 2019, as part of Dubai Food Festival. The three-day food extravaganza, held in partnership with VisitBritain and wego, offers a chance to taste 20 of the city's best restaurant dishes, be inspired by tips and tricks from celebrity chefs, participate in live cooking demonstrations and enjoy non-stop live music throughout the weekend.
Here's your guide to the best of Taste of Dubai 2019:
DOORS OPEN FOR DUBAI'S LEADING FOOD DRINK AND MUSIC FESTIVAL
Get your weekend off to a tasty start on Thursday 7th March from 4pm for the opening evening of Taste of Dubai and experience the city's most loved restaurants, as they serve up gourmet dishes, while you enjoy a fantastic lineup of musical talent on the main stage.
– Thursday, 7th March: 4 pm -12 am
– Friday, 8th March: 12 pm -12 am
– Saturday, 9th March: 12 pm -11 pm
TONY HADLEY, EX SPANDAU BALLET TO KICK-START THE WEEKEND OF LIVE MUSIC
80's British pop sensation and former Spandau Ballet lead singer, Tony Hadley will take to the main stage on Thursday, 7th March for the first time at Taste of Dubai to perform his classic hits including True, Gold and Only When You Leave. The festival will also feature non-stop live entertainment throughout the weekend from music talent including Mark Zitti ei Fratelli Coltelli, 4 The Musics, DJ Sheps, Sam Tring and Stephanie Goudie.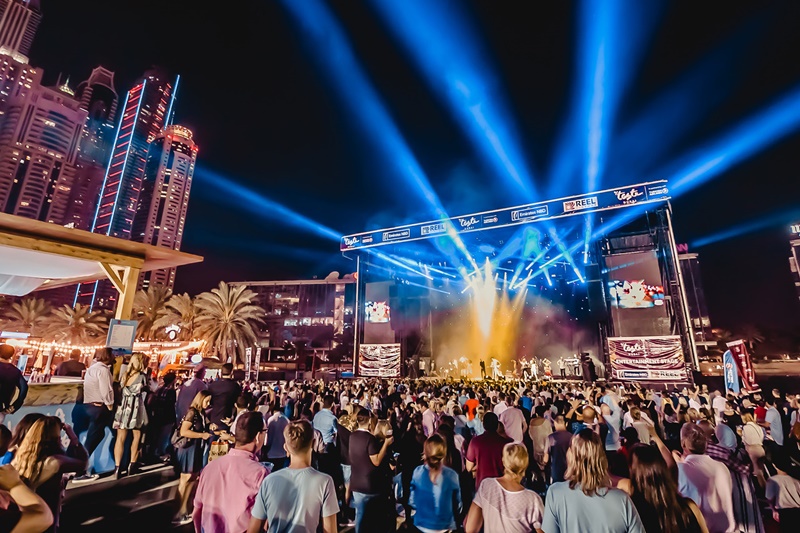 NEW LINE-UP OF INTERNATIONAL CULINARY TALENT AT TASTE 2019
This year's lineup of international culinary talent includes MasterChef Australia's judge Matt Preston; Michelin Star Chef David Myers; Legendary Iron Chef and Michelin Star Chef Masaharu Morimoto; Dubai's much-loved culinary duo Nick Alvis and Scott Price; English cook and restauranteur Simon Rimmer; Meat & Grilling expert Tarek Ibrahim; South African Chef Lorna Maseko; Arabic & Aleppian cuisine expert Mohammad Orfali; and the Giggling Gourmet Chef Jenny Morris. Join them as they present live cooking demonstrations at the Crate & Barrel Chefs' Theatre, host inspiring conversations and introduce their latest culinary cooking techniques.
MEET MASTERCHEF AUSTRALIA'S JUDGE MATT PRESTON – NEW FOR 2019!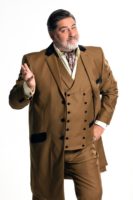 For the first time in Dubai, MasterChef Australia's Matt Preston will be jetting in to Taste of Dubai on Saturday 9th March to host a very special MasterChef, the TV Experience 'Mystery Box Challenge' where amateur cooks will get a chance to get their dishes judged by Matt himself. Matt will also join the judging panel at the Chefs' Theatre as Chef Margarita from the world's first MasterChef the TV Experience, restaurant opening in Dubai later this year, takes to the stage. You will also get the chance to taste a special menu at Taste of Dubai with a pop-up MasterChef, the TV Experience restaurant.
JIF BIG BAKING TENT & BIG BAKE-OFF COMPETITION – NEW FOR 2019!
For the first time at Taste of Dubai, Master French Pâtissier, Eric Lanlard will be running a series of baking masterclasses at the new 'Big Baking Tent' where you can learn the art of cake decorating from the master himself. Dubai's finest bakers and international pastry experts will also be there to teach you everything you need to know about baking the perfect cakes, cookies and more. There is also the chance to enter the Dubai's International Centre for Culinary Arts (ICCA) Bake-Off competition and show off your baking skills to win the title of 'Dubai's Baking Crown' and ICCA Baking & Pâtisserie Courses worth AED 25,000. To find out more visit www.tasteofdubaifestival.com
COOK ALONGSIDE TASTE'S CELEBRITY CHEFS AT THE AL AIN FARMS AND KIBSONS COOKING CHALLENGE
Throughout the three days, a jam-packed schedule of cooking classes will be available for thousands of you to cook alongside celebrity chefs and master new techniques. You will get the opportunity to put your creative cooking skills to the test as you compete with other challengers to win prizes in the Al Ain Farms and Kibsons Cooking Challenge. You will be able to sign up thirty minutes before each session on the day.
CRATE AND BARREL CHEFS' THEATRE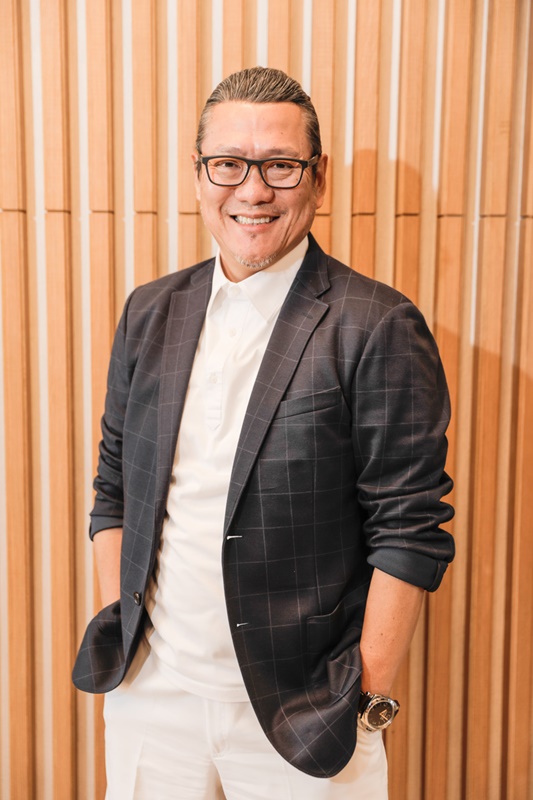 At the Crate and Barrel Chefs' Theatre you will get the chance to watch the masters Masaharu Morimoto, David Myers, Mohammad Orfali, Tarek Ibrahim, Scott Price, Nick Alvis and other celebrity chefs live in action, as they showcase their signature dishes at the Chef's Theatre. You can pick up a multitude of techniques and tricks as they discuss the latest trends in culinary arts.
SAMPLE THE LATEST DISHES FROM 20 OF DUBAI'S LATEST AND GREATEST RESTAURANTS
This year's edition will feature tastings from over 20 different restaurants including: legendary Japanese restaurant NOBU, Gordon Ramsey's Bread Street Kitchen, contemporary tastes from Asia at Wakame, authentic Italian at GIA, gourmet Turkish food at Kaftan, contemporary South American at Andes, French bistro Couqley, authentic Southern American style food at The Blacksmith Smokehouse, traditional Spanish tapas at Seville, MasterChef, the TV Experience, Greek street food at Go! Greek, quintessential Italian flavors at Certo, Asian classics at Asia Tang,  American classics at Dean & Deluca and classic dishes from UBK.
KIDS UNDER 12 GO FREE
Children under 12 years have FREE entry to Taste of Dubai and the OMO Kids' Zone will provide a huge variety of games and attractions including face painting, food-based games and competitions for kids, and a cupcake decorating station to keep them entertained.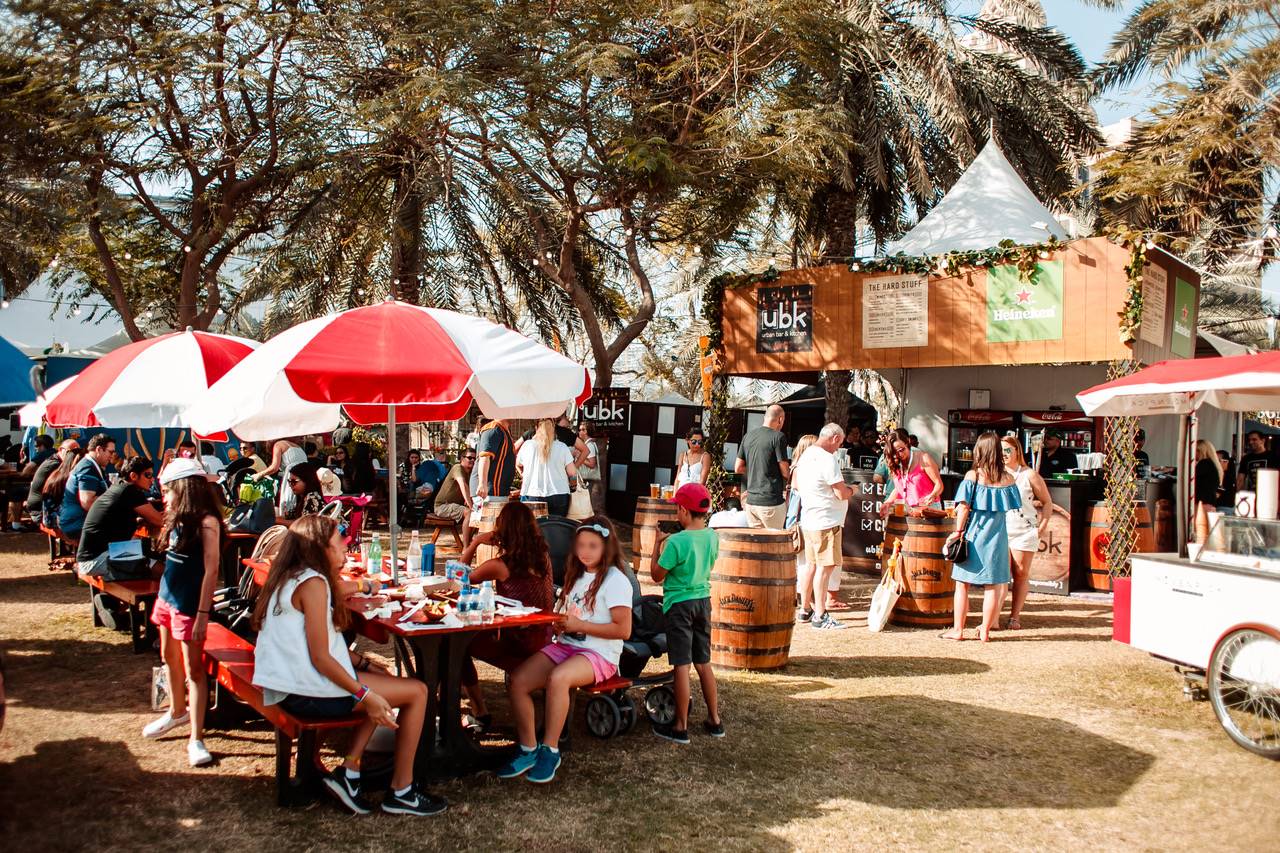 THE CLEARTRIP VIP TASTE EXPERIENCE
To experience Dubai's largest food festival in style, ensure you grab VIP tickets in advance, which provides you with fast-track entry into the festival and unlimited access to the VIP lounge and bar. The Cleartrip VIP Lounge, located close to the main stage, provides a relaxing atmosphere to enjoy the festival's musicians and artists up close and personal. VIP ticket holders also get two complimentary drinks and three food vouchers to sample dishes from any participating restaurants as part of the VIP experience.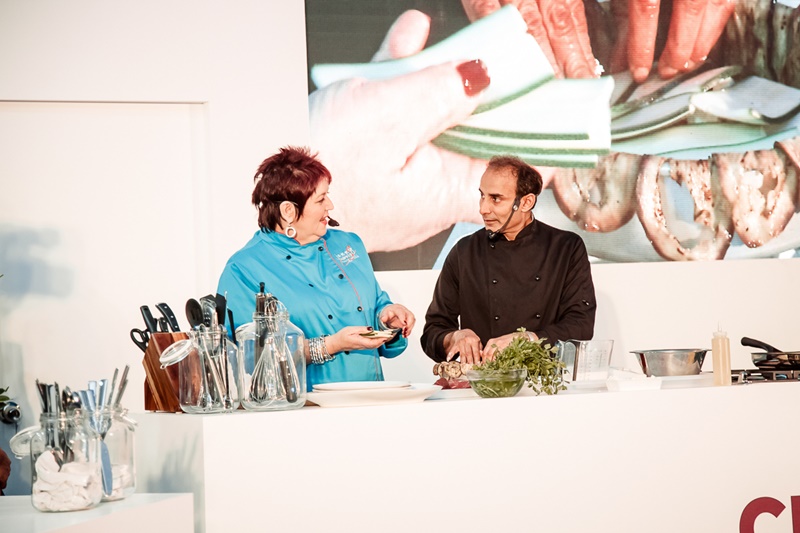 ENTERTAIN YOUR TEAM OR CLIENTS AT TASTE
For a something different Taste of Dubai 2019 are offering corporate hospitality packages in a in a dedicated area for your team or clients. A three hour session for 22 guests includes two drinks and three food vouchers for use across Taste of Dubai restaurants ensuring your guests experience the very best of the festival or the team can develop a bespoke package which works for you.
Tickets are on sale now. To keep up to date on the latest news from Taste of Dubai and purchase tickets visit www.tasteofdubaifestival.com
Taste of Dubai 2019 – Dubai Media City Amphitheatre
Thursday 7th March: 4 pm-12 am
Friday 8th March: 12 pm-12 am
Saturday 9th March: 12 pm-11pm
Tickets starting from AED95 for standard entry
VIP tickets starting from AED285
Video: Taste of Dubai
Here's a video teaser of the Taste of Dubai festival: