My wife and I dined at the Fratelli La Bufala twice last month when we visited Dubai Festival City. This is a restaurant that offers authentic Italian cuisine and is located at the first level, waterfront area of the mall.
For this dining experience, we used the Entertainer Dubai App and it was great that we were able to purchase two main courses for the price of one.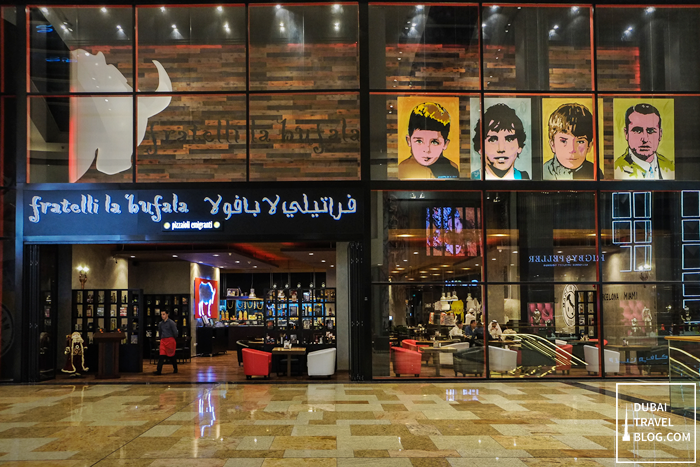 First floor of Festival City Mall – Pizzaioli Emigranti
our food
Dining at Fratelli La 'Bufala in Festival City Mall
Fratelli La Bufala is a spacious restaurant that has a modern and kid-friendly atmosphere. It also has an outdoor seating area at the terrace which is great as Dubai Festival City recently launched the IMAGINE show, a light, water and fire presentation which is another tourist attraction to see in the emirate. So this is also a great way to dine outdoors with family and friends during winter season.
The restaurant menu has a variety of starters, salads pizza and pasta and desserts. They also serve mocktails and other beverages.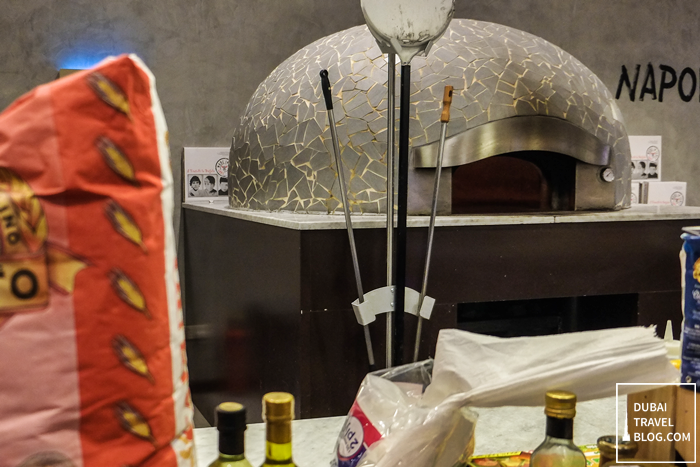 oven where the pizza was baked!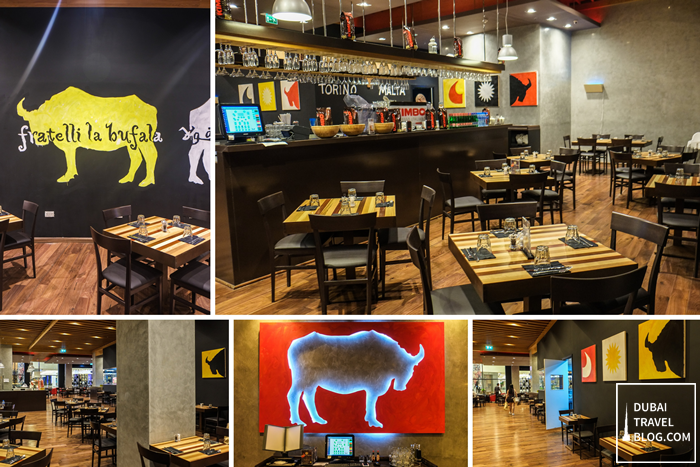 inside the restaurant
I'm a big fan of pizza and I couldn't help but write about this feature because the food was really good. We asked the waiter what they recommended and we were offered the Focaccia Stella and the Risotto alla Pescatora.
I loved the pizza crust baked in a wood-fire oven and the freshness of its topped ingredients. My wife also enjoyed her seafood risotto.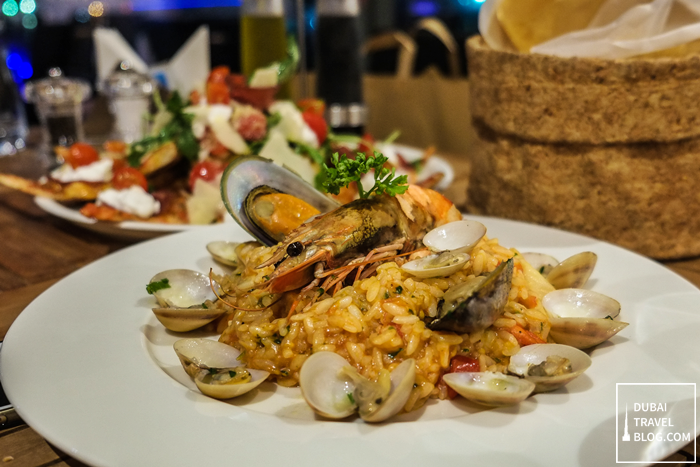 Risotto alla Pescatora – 80 AED
Italian arborio rice with a selection of shellfish and seafood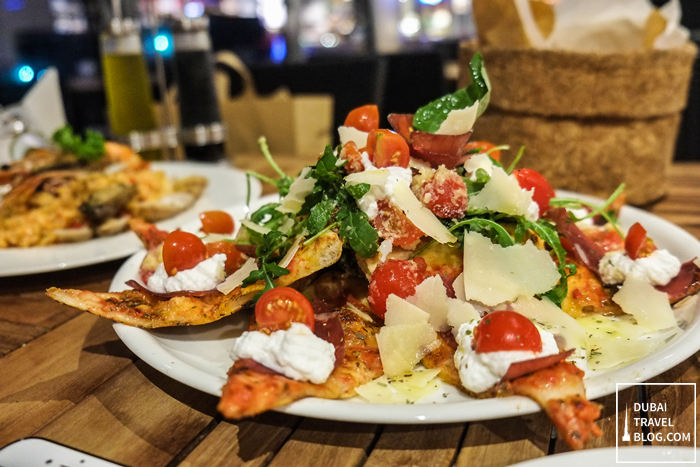 Focaccia Stella – 70 AED
Pizza bread with pesto sauce topped with bresaola, ricotta, arugula and grana cheese shavings
I had helpful servings of their complimentary bread starter, but I still devoured our food as I was really hungry during the two visits in this restaurant.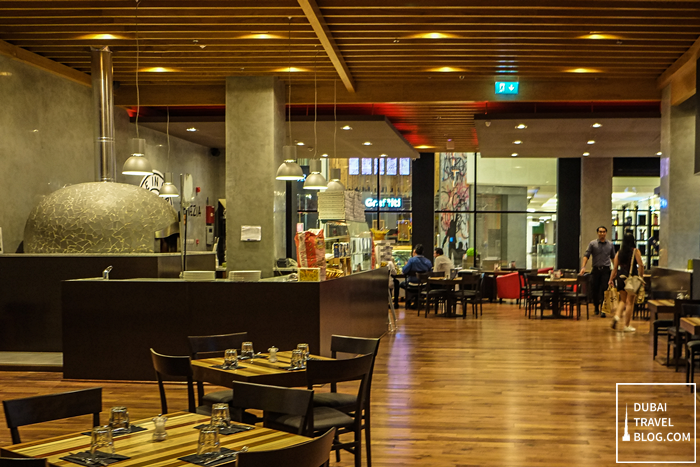 Fratelli la Bufala – Pizzaioli Emigranti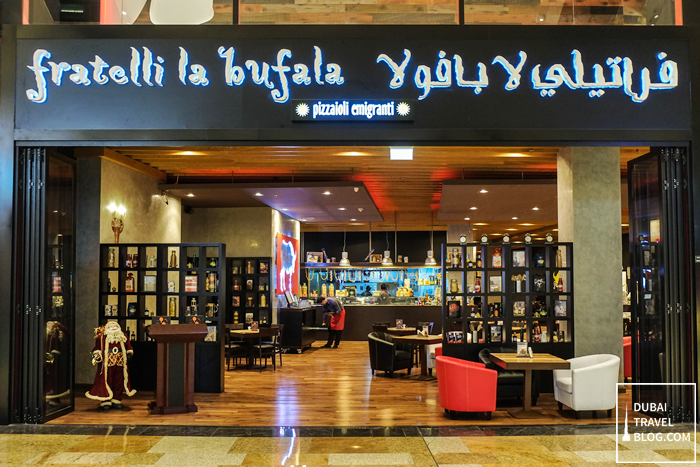 front of the restaurant
Fratelli La Bufala – Pizzaioli Emigranti is an international premium casual dining restaurant, serving authentic Italian dishes; a place where you can get together with friends or enjoy a lovely meal with family. It was established in 2003 in Campania, Italy by the Fratelli brothers and the concept places buffalo mozzarella and meat at the core of its food offering. Spreading their love for food and art worldwide, with outlets in 110 areas across the world, the first outlet was brought to the region in 2014, with the first outlet located at The Beach Mall, opposite JBR.

– Fratelli La Bufala site
For authentic Italian cuisine, you might want to visit Fratelli La Bufala. They also have branches in The Beach at JBR and Arabian Ranches, with another outlet to open in Dubai Marina soon.
Address: Dubai Festival City. 1st floor
Phone: +971 4 394 6134
Website: http://www.fratellilabufalauae.com/
Facebook: https://www.facebook.com/fratellilabufalauae
Instagram: https://www.instagram.com/fratellilabufala_uae/
Google Location Map
Here's a Google Location Map of the Fratelli La Bufala restaurant in Dubai Festival City mall.