Legoland Dubai (BOOK HERE) is one of the famous places in the UAE and it's not just a single attraction. It is a destination where you can find a lot of entertainment zones inside. Non-stop interactive fun is available in Legoland with more than 40 Lego-themed shows, rides, and attractions. If you have kids aged 2-12, it is the ideal place where you can bring them. Aside from attractions, you can also find different restaurants and shops inside the place.
Also Read: Legoland Waterpark Entry Tickets
Legoland is composed of different attraction zones namely the Factory, Lego City, Imagination, Kingdoms, Adventure, and Miniland. All of these zones are can be accessed by you and your kids. Just make sure that your tickets cover all the attractions inside so you won't have any problem with your trip. In case you are wondering what Legoland has in store for you, here is a couple of useful information to guide you.
Buy Tickets To Legoland Dubai Here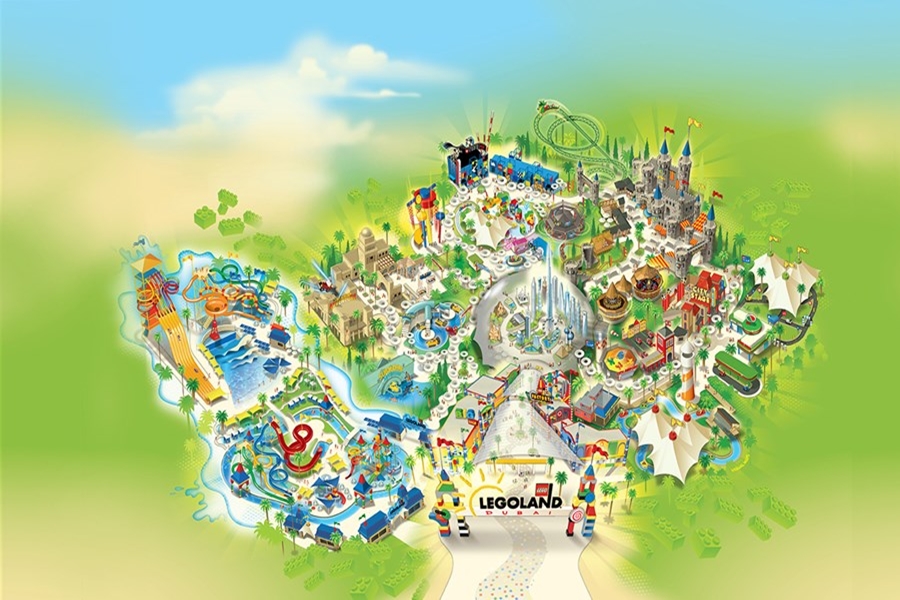 Buy Tickets to Legoland Dubai Online
The fun begins at the Factory, the first zone of Legoland that should be visited by families and kids as this is where the Lego bricks are made. This place will show the children how their toys are created. Afterward, they can head to The Big Shop—the largest Lego store in the Middle East and it is within Legoland.
The next stop is the Lego City where the coolest are rides are located. Your family can enjoy flying a plane, saving a burning building, steer a boat, drive children's cars, or get your own Legoland Driving License. Building bricks in the Lego City requires teamwork so better work your way out for a stronger family bond.
Buy Tickets To Legoland Dubai Here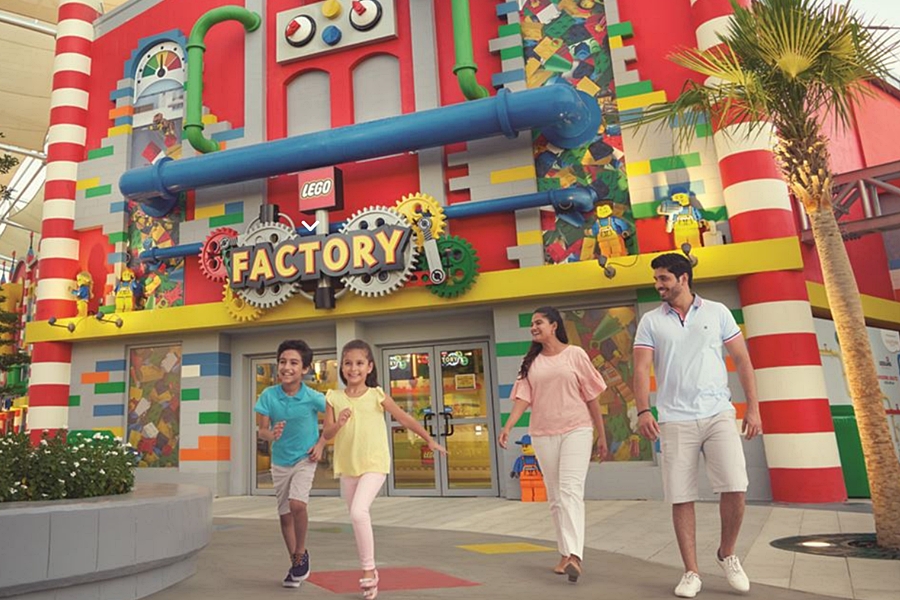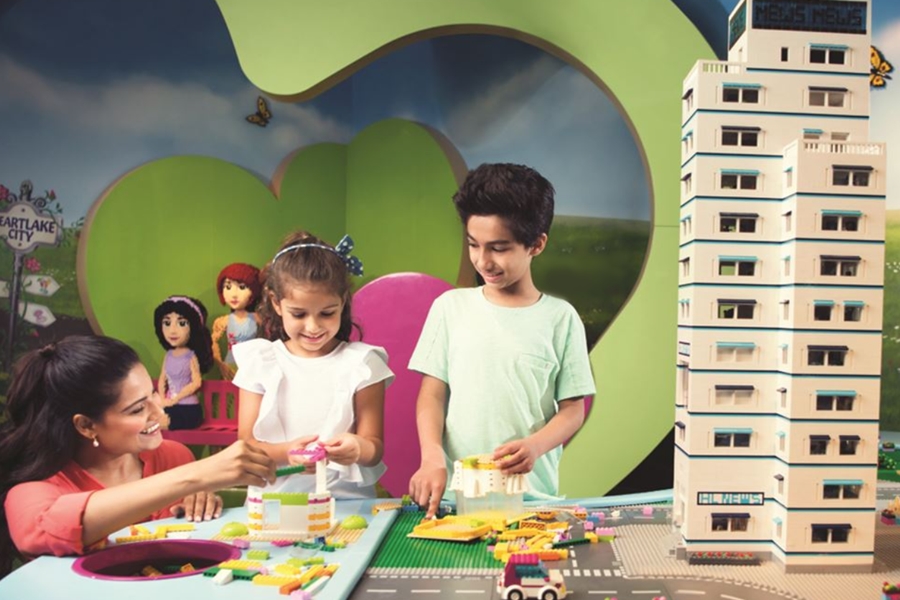 The Imagination Zone is another part of Legoland where tourists can enjoy building and racing Lego cars. Lego Mindstorms robotics can also be done here. What's exciting in this zone is that there is a Kid Power Tower where you can view the park before you decide to free fall to the bottom of the tower. It's really an exciting and physical activity not only or kids but for adults as well.
Meanwhile, the Kingdoms zone has the Dragon coaster, Dragon's Apprentice, and Merlin's Challenge. Anyone can ride the Dragon coaster and Dragon's Apprentice to experience the thrilling fun in this zone. Families can bond together and do a quick turn around the Merlin's Challenge.
Buy Tickets To Legoland Dubai Here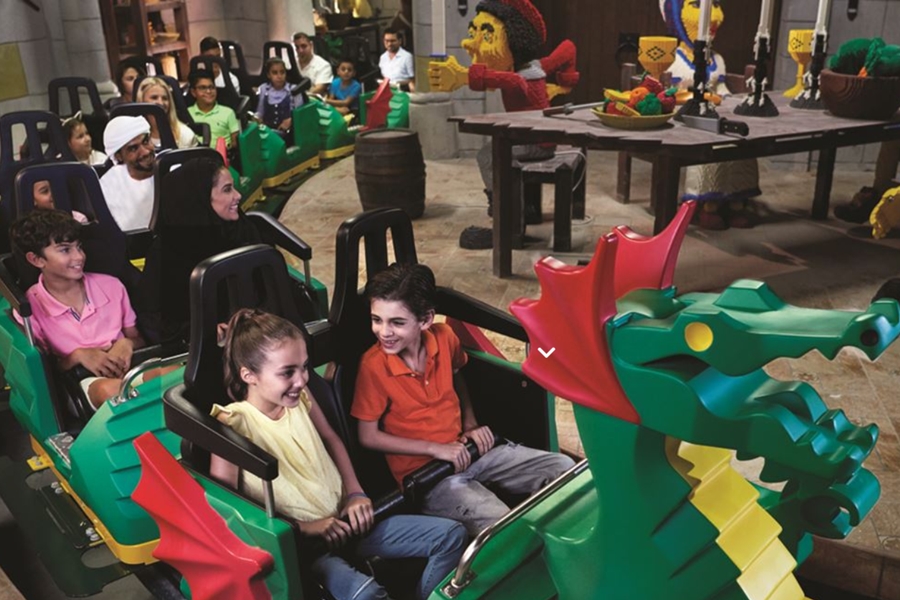 Adventure zone is where families can seek for more adventure. Go on an underwater submarine, power ski on Wave Racers, and make your way through the ancient temple ruins to find the stolen treasure of pharaoh.
Last but not least is the Miniland—the heart of Legoland. This features 20 million Legos that represent the iconic skyline of Dubai and some of the key landmarks in the Middle East. This place is air-conditioned. It looks like a miniature of Dubai but in legos.
Buy Tickets To Legoland Dubai Here
What To Expect
Over 40 Lego-themed rides and attractions
Ticket doesn't include access to Legoland Water Park
Includes 1-day access to Legoland Dubai including unlimited entrance to all rides, attractions, and shows.
Video: Legoland Dubai
Check out this video of Legoland Dubai and what you can expect from this tour.
Contact Information
Legoland Dubai – BOOK HERE
Address: Dubai Parks and Resorts, Sheikh Zayed Road, Dubai
Website: https://www.legoland.com/dubai/
Opening Hours: 10:00 AM to 6:00 PM
Google Map Location
Below is a map guide to the location of Legoland Dubai so you have an idea how to drive there.