My wife and I watched Enrique Iglesias perform for the Emirates Airline Dubai Jazz Festival at the Dubai Media City Amphitheater. This was our first time to attend a jazz festival and we were glad to have gotten media passes to witness the concert.
The Dubai Jazz Festival started in 2003 and has featured over 500 shows which inlcludes, Jazz, Blues, Rock, World, Pop, etc. There were food trucks and booths available for everyone to visit and enjoy a good time with companions prior to the main artist highlight. My wife and I grabbed a couple of pizzas while also enjoying a few music sessions from a smaller stage.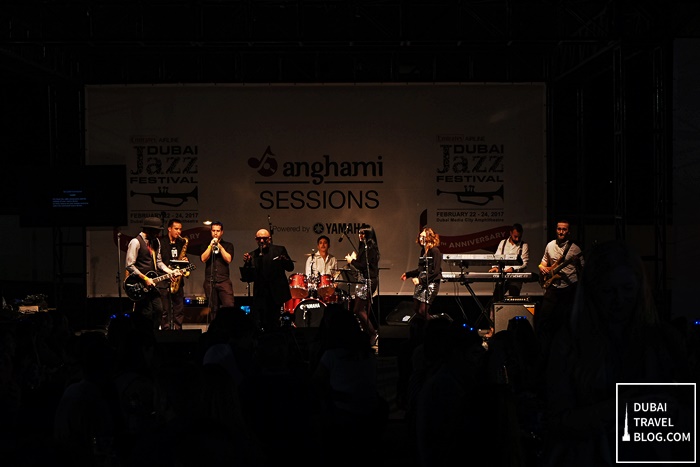 band playing in a smaller stage, music was good and the crowd was enjoying their music!
pizza and other foodtrucks in Dubai
Photos: Emirates Airline Dubai Jazz Festival Features Enrique Iglesias
This is the 15th edition of the Jazz Festival and we joined during the 3rd night where Enrique performed. The previous nights had Sir Tom Jones and Mariah Carey as the featured artists. This was the only date that we were available but it's good that we know a few songs from this Latin pop singer/songwriter.
Enrique opened the stage very lively and his back up singers were no less energetic. He worked the stage singing his chart-hits like I'm A Freak, I like How It Feels, Bailamos, Bailando,  El Perdon, etc. The special effects were also amazing and added to the party vibe during that night. Below are some of the photos of the said Enrique Iglesias concert.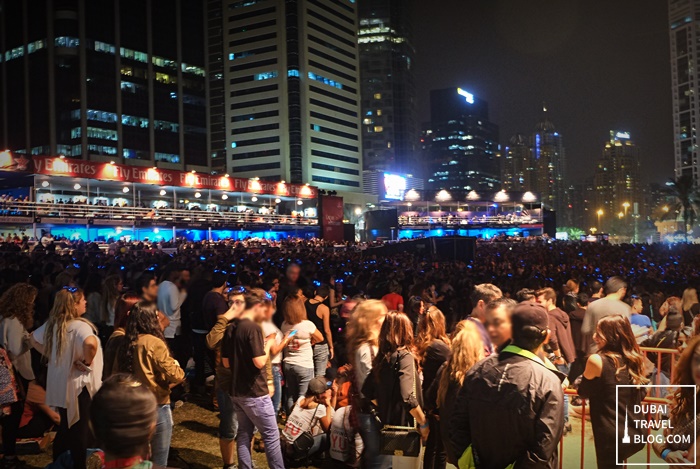 jazzfest crowd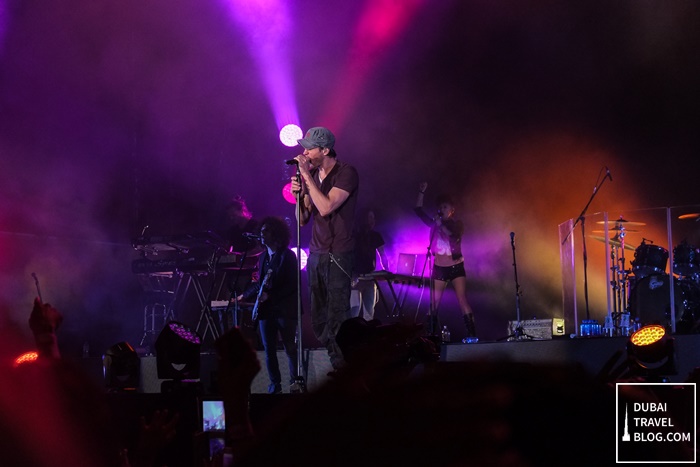 blue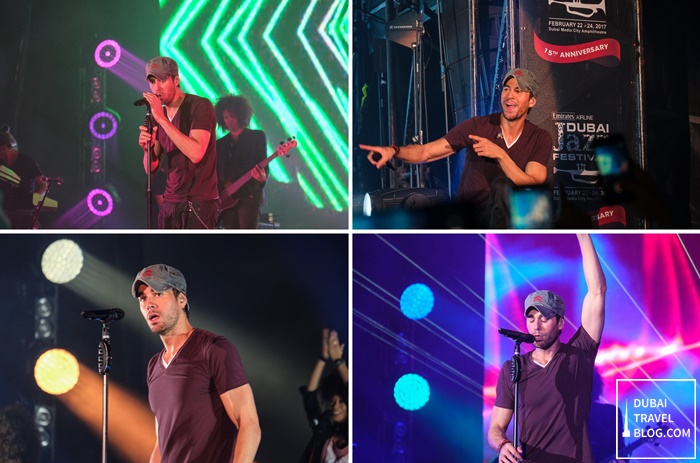 EI in Dubai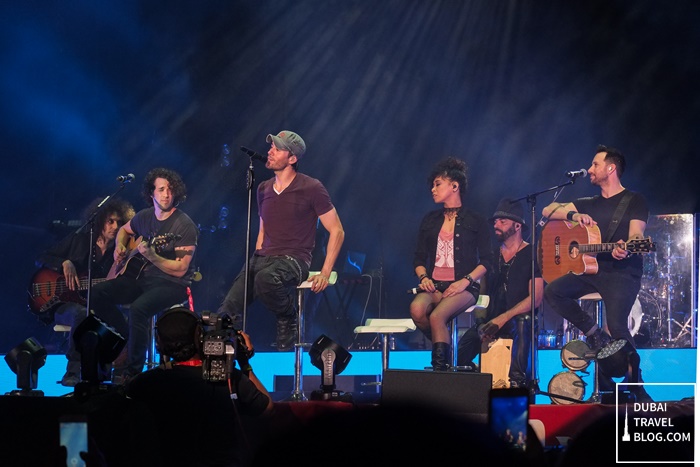 Enrique performing with his band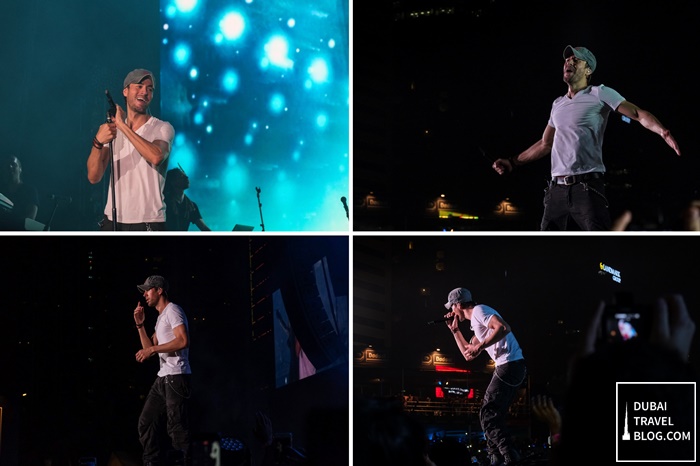 working the stage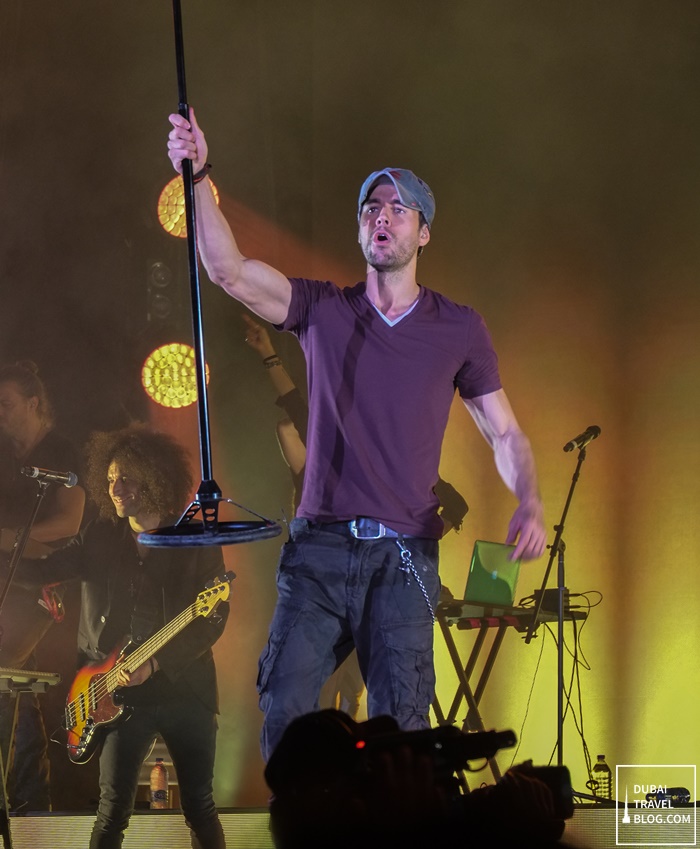 motioning the crowd to sing along
Enrique Iglesias in Dubai
Prior to the encore, Enrique asked the audience if we wanted to hear him sing "slow" or "uptempo" songs. The crowd roared for his uptempo tracks. It was a great night and we were glad to have witnessed it firsthand.