Note: This post was published about 7 years ago. The breakfast meal, according to a reader in the comments, is now AED 19 instead of AED 14.
Breakfast at IKEA in Dubai Festival City is always a treat because you get good food at great value. Their breakfast meal at 19 Dirhams is a sweet deal and you get a hefty serving at an affordable price.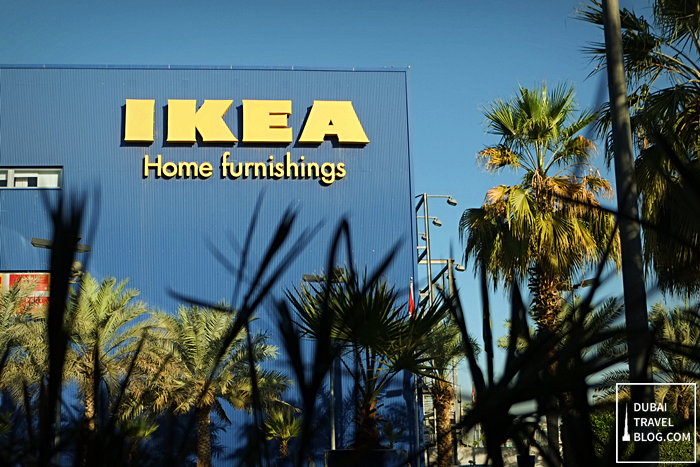 IKEA in DFC (Dubai Festival City)
We look forward to our visits in IKEA because of how huge the shop is and. They strategically position house items in different departments. You would have to pass by each room concept and with each of these areas come various merchandise. You are bound to get something no matter how small the purchase may be. This is what happens to us when we pass by the shop. We can't help but buy some stuff and on top of this, we would go grab a quick bite at their pantry that turns into a feast.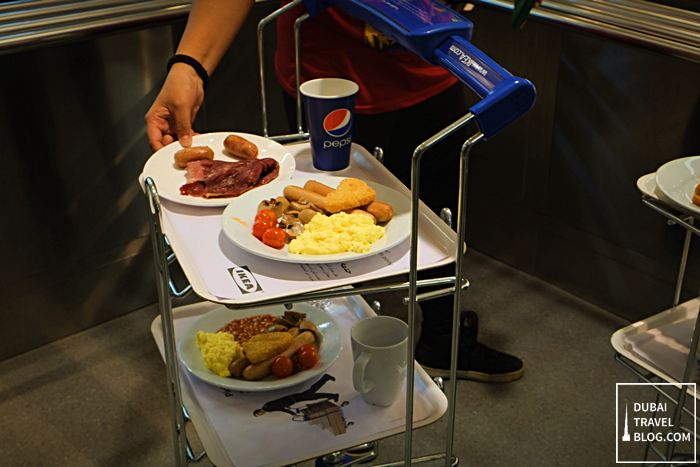 get a trolley and tray
IKEA Restaurant in Dubai Festival City
The food court is a no-frills, self-service dining experience. You go grab a tray, and pick items from the cafeteria, you present your items at the checkout and then proceed to your table. For beverages, they give you either a mug or a cup, depending on your purchase. They offer unlimited drinks (soda, iced tea, coffee and tea).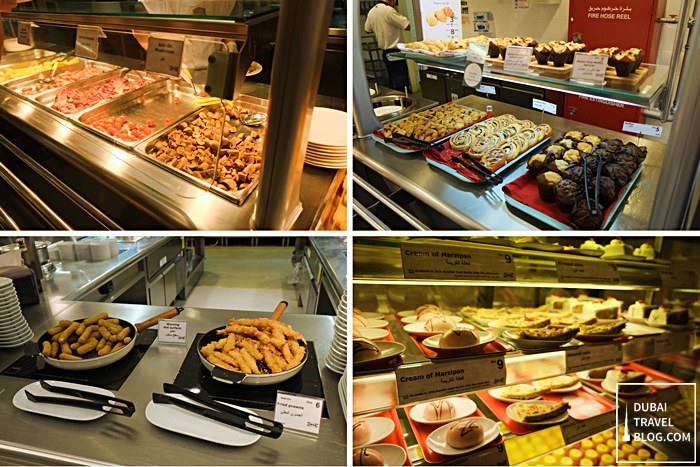 food items aplenty
One of their popular menu items is their IKEA breakfast which is composed of beans, sausages, mushrooms, tomatoes, egg, and hash brown. This is a packed meal in a plate for only 14 AED.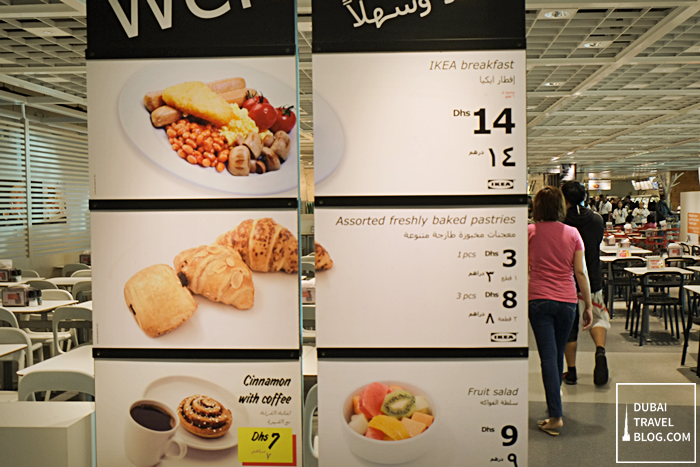 IKEA breakfast item
I always get the IKEA breakfast plus some other menu items such as bacon and a carrot cake.  You pay by the piece. They also offer a selection of salads, sandwiches, cakes, pastries, finger food, unlimited drinks, etc.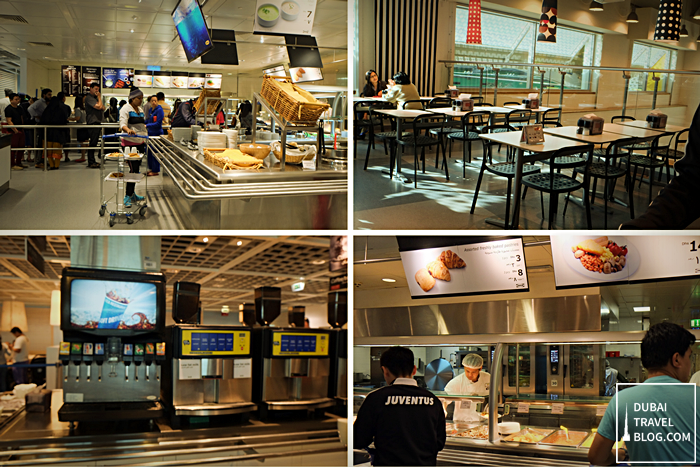 self-service dining experience
I've heard from friends that their meals during lunch or dinner are also not bad. Maybe something to look forward to during our next visit.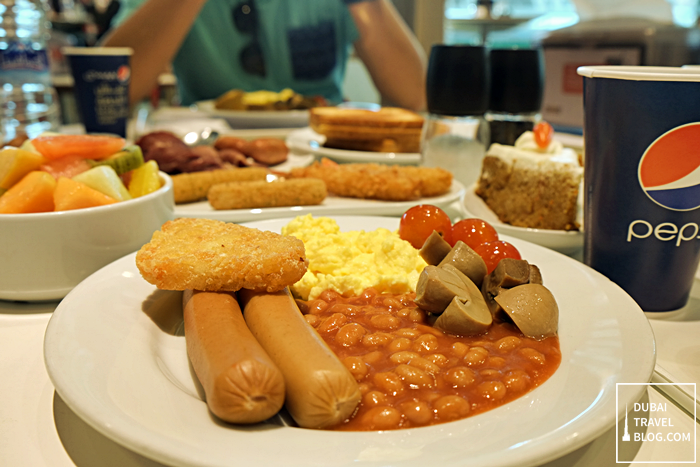 it's a feast at IKEA!
At IKEA, clearing your own table at the end of your meal is one of the reasons you paid less at the start! By taking your tray to a tray station we can continue to keep our prices low. It also means our staff have more time to serve you and cook. Enjoy your meal!
– IKEA Dubai
IKEA Dubai Restaurant Hours :
Sun – Wed: 09:00am – 10:30pm
Thurs- Sat: 09:00am – 11:30pm
How to Get There:
The nearest metro station to IKEA is the "Emirates Metro Station 1" – Red Line
You can take a bus number 24, F08 or 64A which will take about 15 minutes to get to the Festival City Mall. Or you can hire a taxicab.