We celebrated a friend's birthday at Shabestan in Radisson Blu Dubai Deira Creek. Shabestan is an authentic Persian restaurant which has been around since 1984! Given its history and how it's tried and tested through time, this establishment is must-visit for any foodie.
This is not our first time dining in the first 5-star hotel in Dubai. In fact, we've dined at Sumibiya, Minato, Aseelah, Yum! Noodle Bar, and the Fish Market. It was good to have finally dined in Shabestan as I believe this is one of the remaining few restaurants we haven't sat in yet.
Alcohol: YES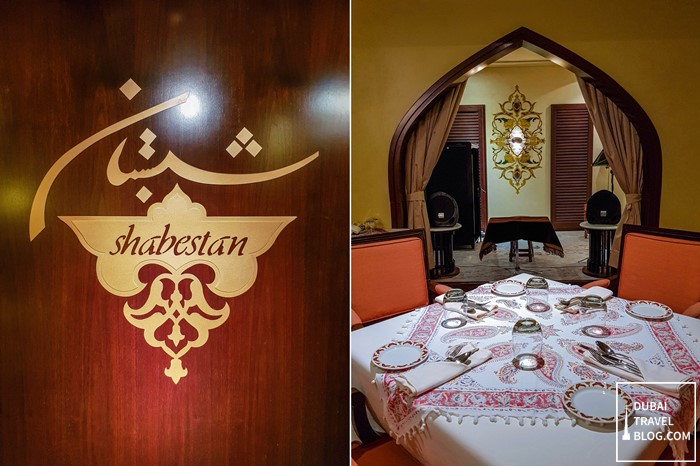 Shabestan Dubai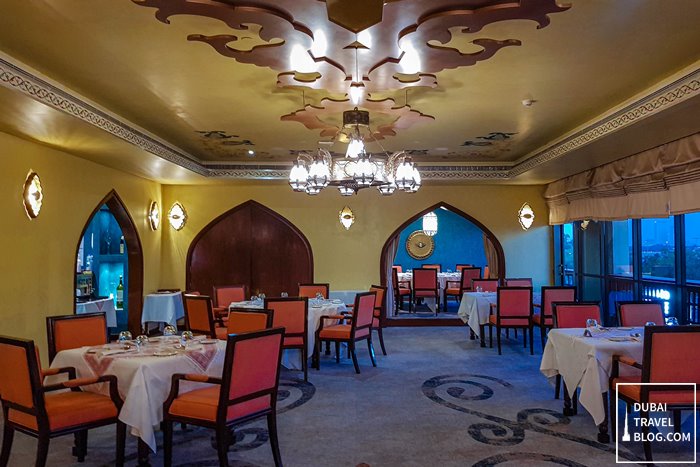 inside Shabestan
Shabestan Restaurant Review: Persian Restaurant in Dubai Creek
Located on the 2nd level of the hotel, the restaurant offers a sweeping view of the Dubai Creek. Design and interior feels warm and cozy which adds to the charm of this place.
Trivia: The Vice President and Prime Minister of the UAE and Ruler of Dubai, His Highness Sheikh Mohammed bin Rashid Al Maktoum is a regular customer of this restaurant.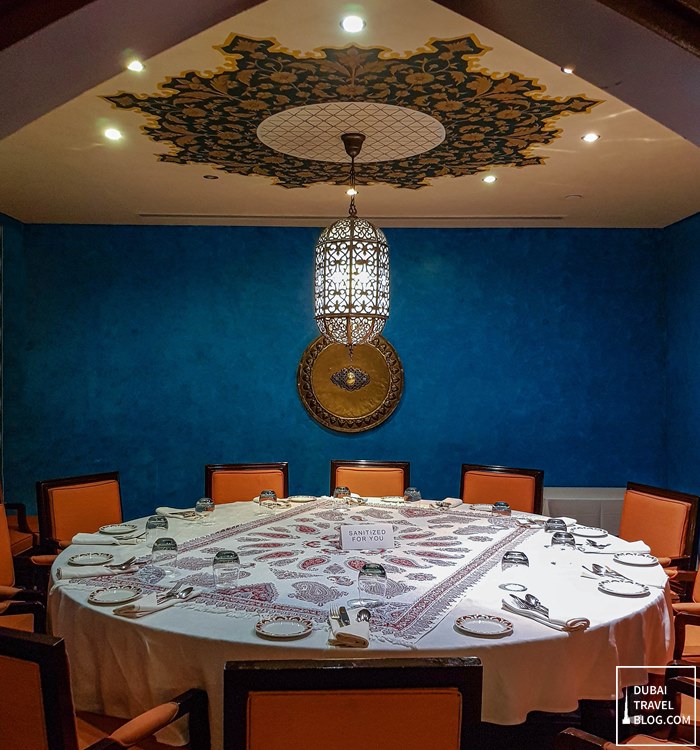 one of the private dining areas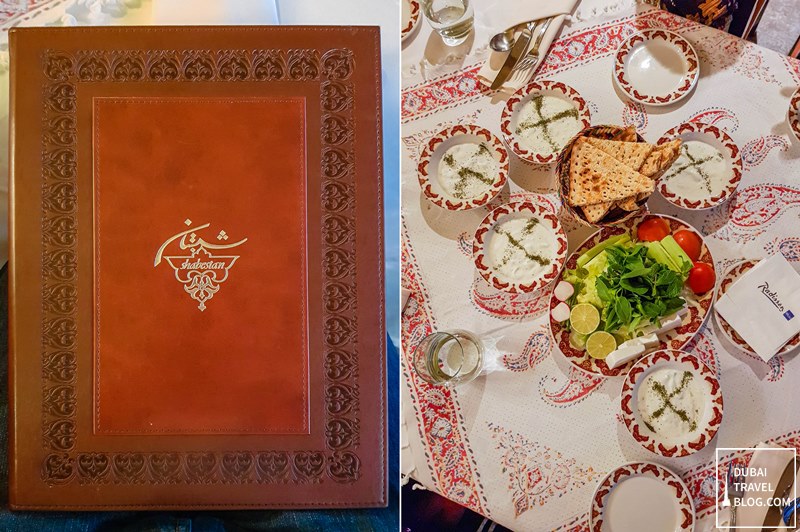 Shabestan menu, fresh yoghurt, Persian bread, and salad
We learned that Shabestan has served the same menu for over 36 years. This heritage restaurant has also served generations over the past three decades.
We ordered the Shabestan Specialty Platter which included grilled seafood, lamb, and chicken. It also came with freshly baked Persian bread, yogurt and salad as appetizers.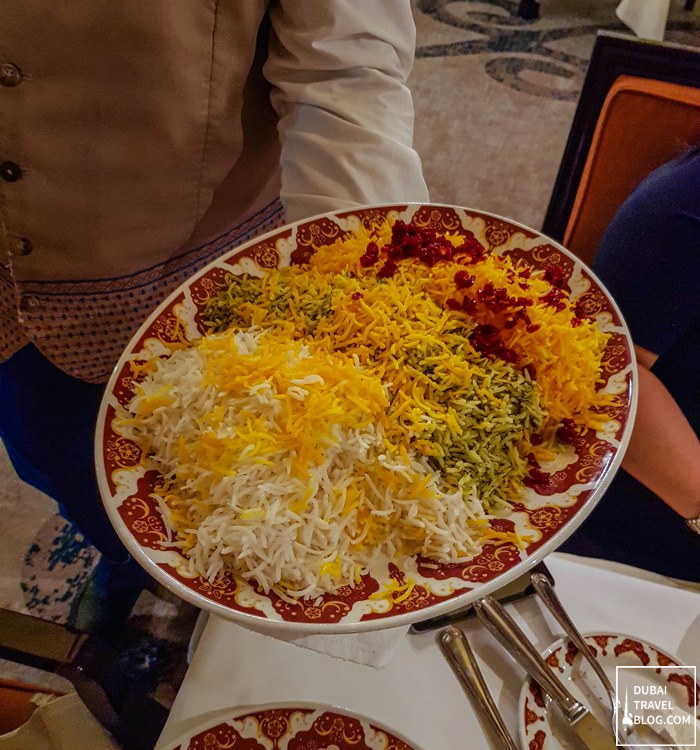 3 kinds of rice (steamed white rice, dill rice, saffron rice)
Shabestan Specialty Platter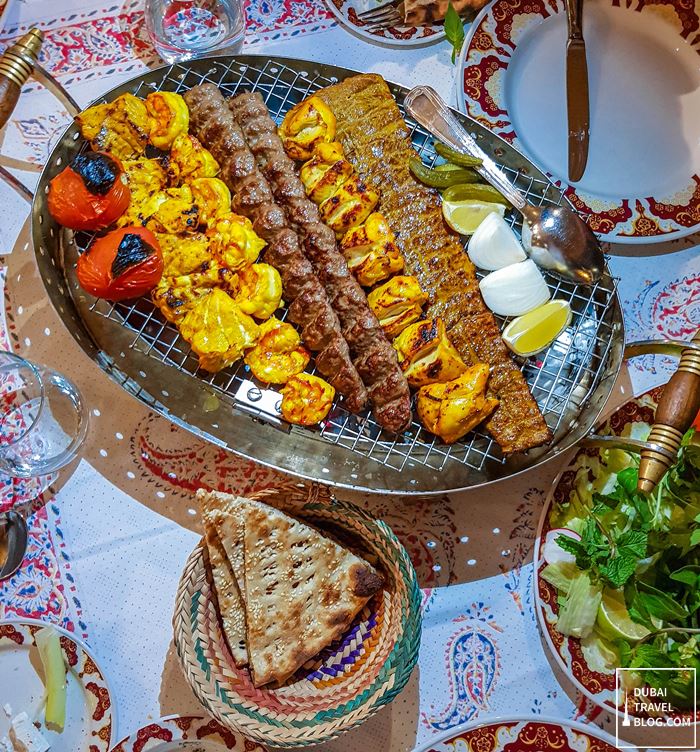 Grilled Lamb, Meat, and Seafood – traditional Persian cuisine in Dubai at Shabestan
The food was delicious. The Shabestan Specialty Platter is something you may want to order if this is your first time trying Persian cuisine as it has a bit of everything.
The hotel gave our birthday celebrant a complimentary cake from the hotel's Boulevard Gourmet Cake Shop. Our dinner and dessert was capped off with Persian tea.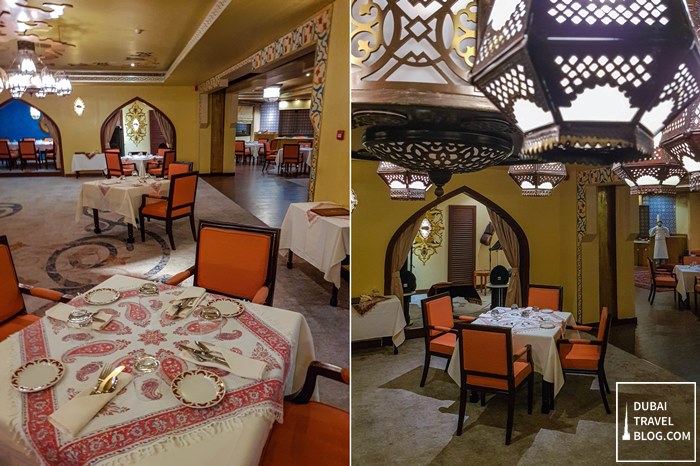 interior of Shabestan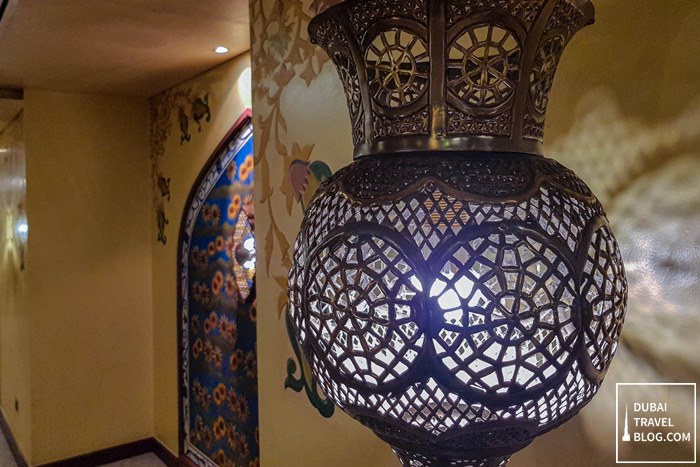 Persian restaurant Dubai
We've always had a great time tasting the delicious quality cuisine available in Radisson Blu Deira Creek's restaurants, so the much-awaited meal in Shabestan to try Persian food was a great experience.
Thank you to Sahar, Sayed and Ben for the wonderful service and hospitality!
Contact Information
Address: Radisson Blu Hotel, Baniyas Road, Deira Creek, Dubai, UAE
Telephone: +971 4 205 7033
Email: booking.diningdubaicreek@radissonblu.com
Website: https://www.radissonhotels.com/en-us/hotels/radisson-blu-dubai-deira-creek/restaurant-bar/shabestan
Google Map Location
Below is a map guide location of Shabestan Restaurant. Valet parking is available in Radisson Blu Deira Creek.