A week after our Korean BBQ dinner at Sumibiya restaurant in Radisson Blu Deira Creek, we had another sumptuous Asian dinner featuring an array of Japanese dishes at Minato Restaurant. Every night is a Sushi and Teppanyaki buffet at Minato and we were able to experience it on a weekday.
The restaurant is located at the second level of the hotel and upon arriving, I didn't realize that the same floor had about 3 other restaurants open. Only during this visit did I find out that Radisson Blu Deira Creek Hotel, the first 5-star hotel in Dubai, has over 10 restaurants in their building. Checked in guests and visitors have a lot of dining options here. I was thinking that there's more to discover in the coming months. 🙂
Alcohol: YES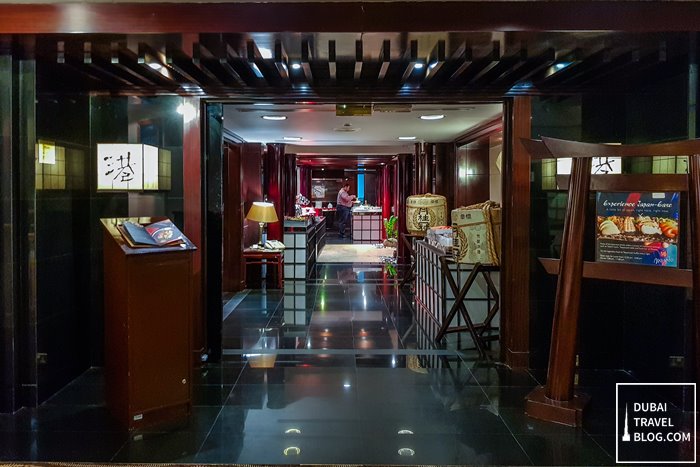 entrance at Minato restaurant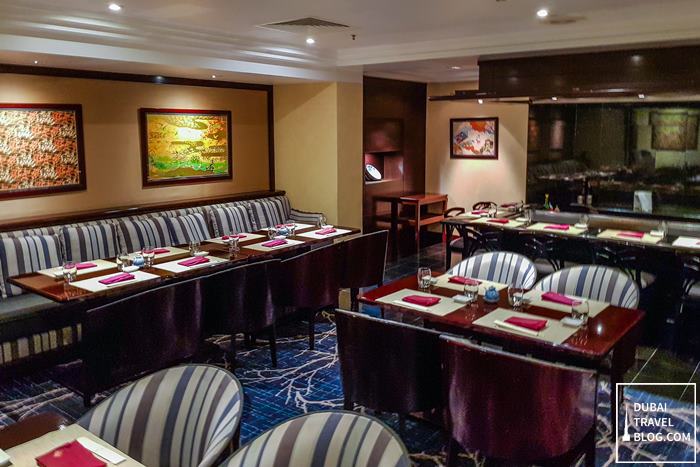 dinner tables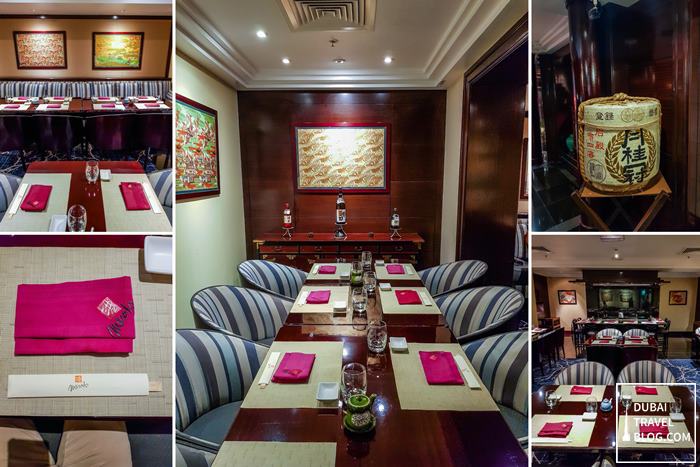 tables inside Minato
Restaurant Review: Unlimited Sushi and Teppanyaki Buffet Night at Minato Restaurant in Radisson Blu Deira Creek Hotel
Minato's interior is set up with a sushi bar, teppanyaki table, and even private tatami rooms. The cozy ambiance made us feel like we we were in a traditional Japanese home. While I haven't been to Japan, I've seen enough anime programs to distinguish what a Japanese house looks like.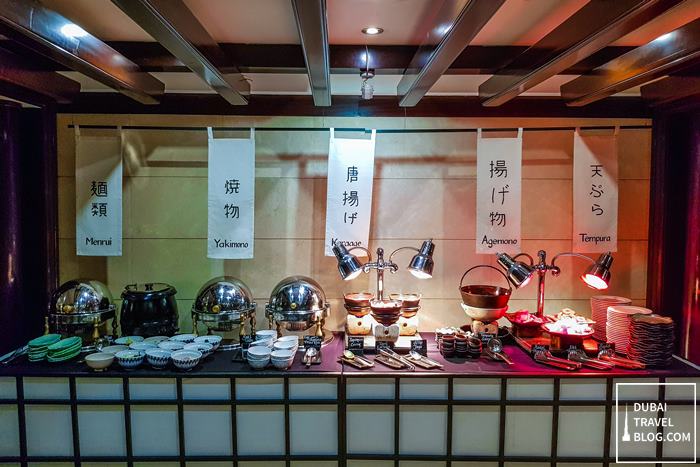 buffet station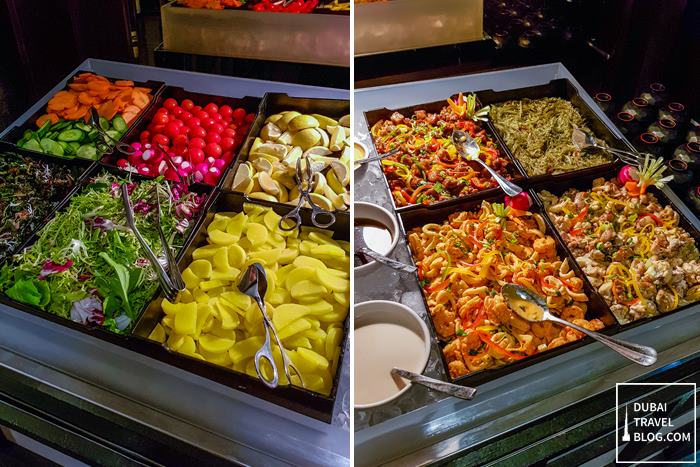 salad bar
So what's so special about this themed buffet? I didn't expect that the buffet had quite a number of options available. Minato's Sushi and Teppanyaki buffet night offers every Japanese cuisine enthusiast unlimited sushi, sashimi, and other Japanese favourites.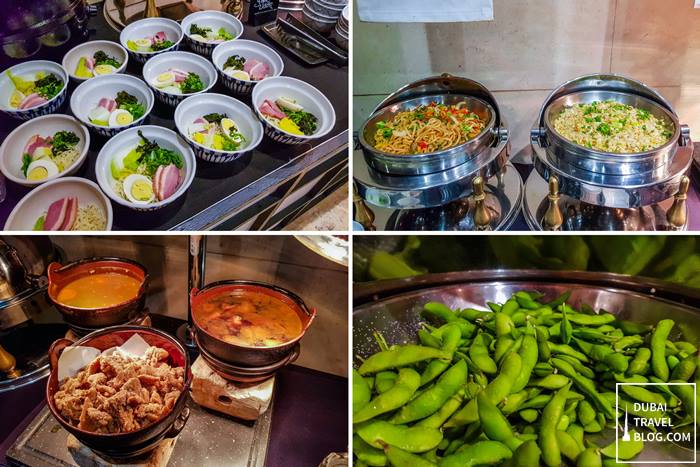 ramen, noodles and fried rice, edamame, etc.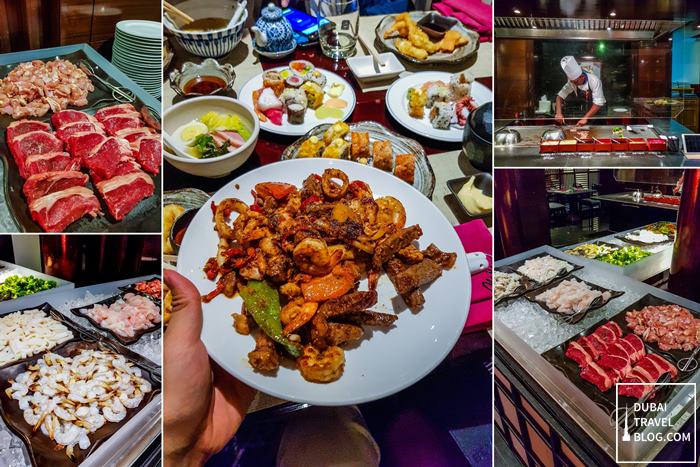 Teppanyaki station
Two highlights for me were the sushi bar and the Teppanyaki station. I was thrilled upon seeing the colourful sushi bar and the variety of rolls on the display. It just looked so good to pick from each variety and put them on my plate.
In the Teppanyaki station, you will be provided an option to pick your meat and have them cooked according to your preference. I requested two servings of Teriyaki dishes as it was really appetizing. The squid, chicken, and beef stood out the most.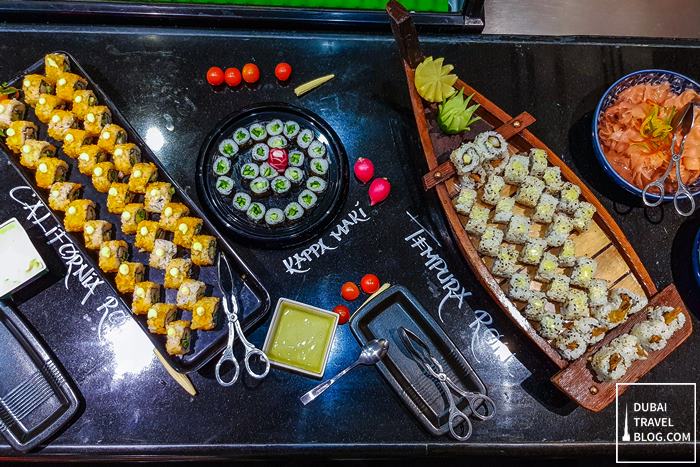 sushi bar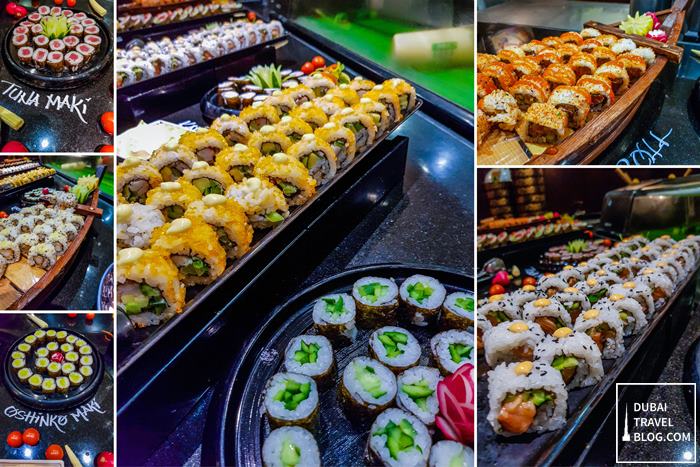 plenty of sushi rolls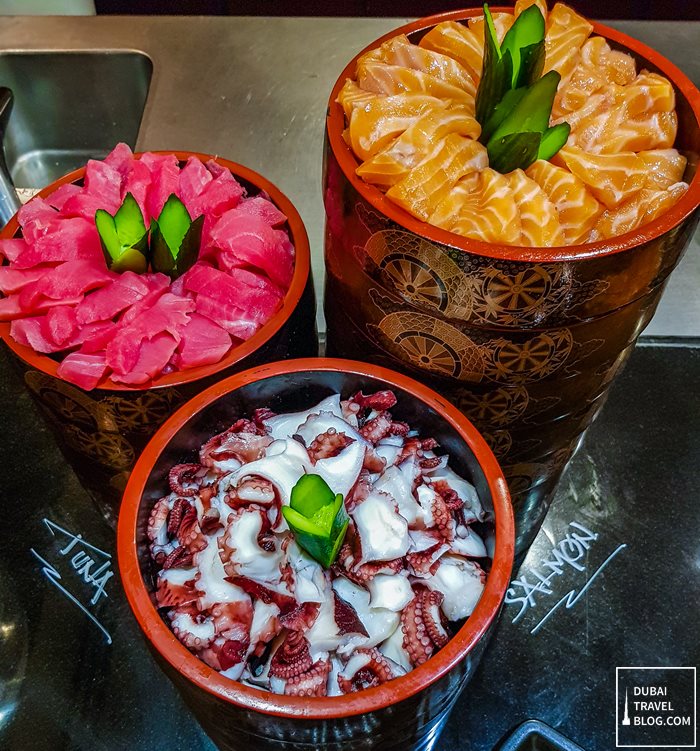 sashimi – raw seafood
The dessert bar had a variety of cake slices and fruits. After all the food we consumed, we only took small portions of the desserts.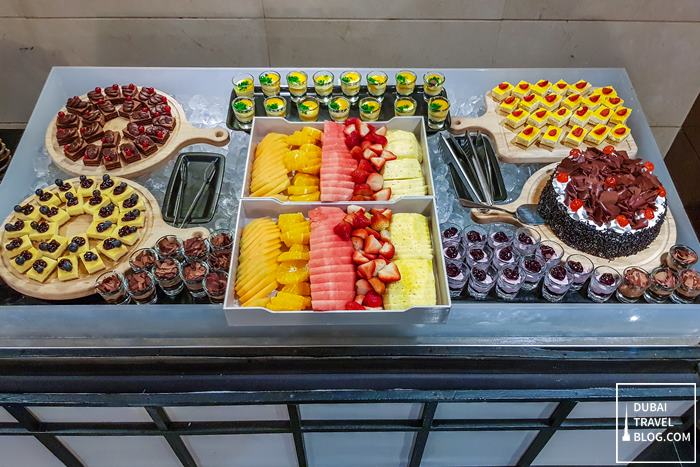 desserts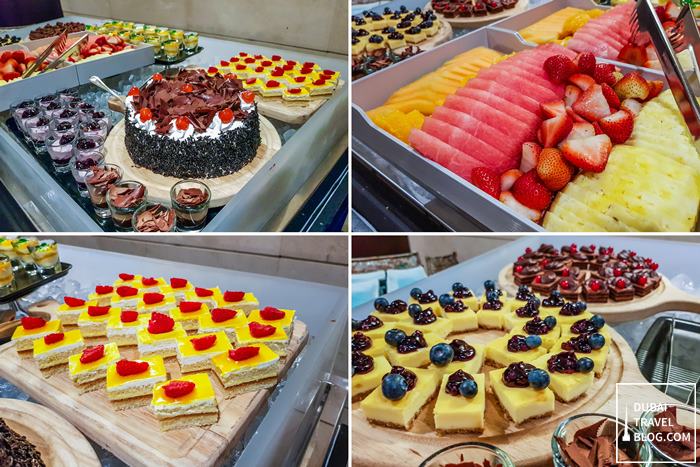 variety of cakes and fruits
While enjoying your dinner, you might catch chef Mohammad doing a live presentation of his cooking skills. Quite entertaining to witness especially when you're in the front row.
Unlimited sushi anyone? I suggest you head to Minato restaurant to try out authentic Japanese food. Currently, they are running an offer for OFWs, where Filipinos can get a Buy One Get One dinner. Terms and conditions apply.
There is also a Buy One Get One buffet dinner voucher available in the Entertainer App.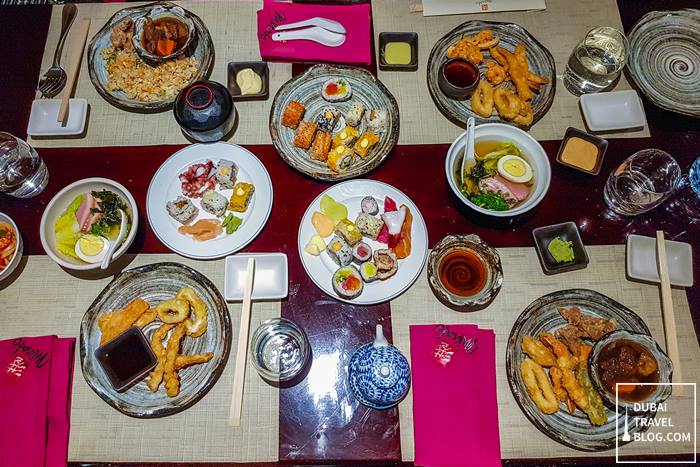 savouring every dish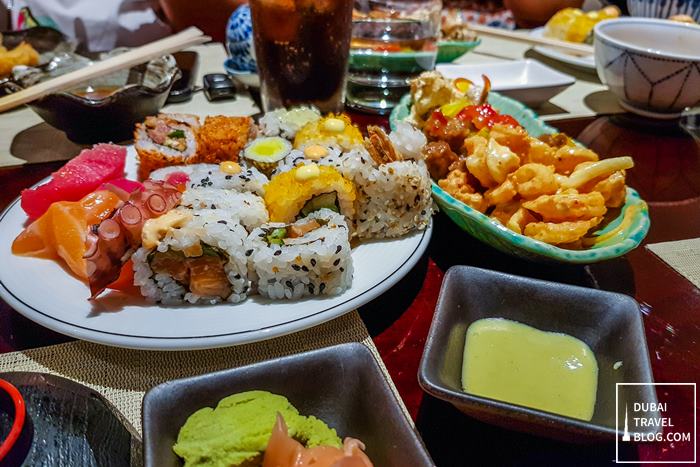 sushi overload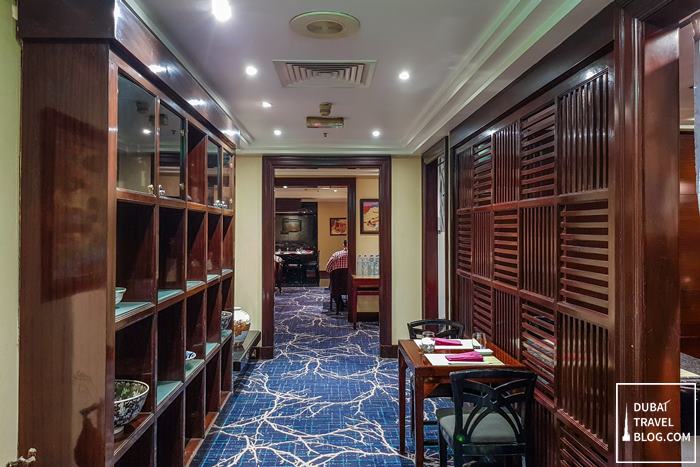 pathway to the main dining hall inside Minato
Thank you to Richard, Lara, and Bijil for the friendly and attentive service.
Enjoy all the Japanese drinks within a variety of traditional settings such as Tatami room, Teppanyaki table and Sushi bar at Minato.
Try the legendary Sushi & Teppanyaki buffet every night.
Open daily for Lunch from 12:30pm to 3pm
Dinner 7pm to 11pm
– Minato
Note: We were invited to dine at Minato. All opinions are my own.
Contact Information:
Address: 2nd Level, Radisson Blu Hotel Dubai Deira Creek, Baniyas, Dubai
Website: https://www.radissonblu.com/en/hotel-dubaideiracreek
Contact Number: Tel: +971 4 205 7033
Email: booking.diningdubaicreek@radissonblu.com
Instagram: @RadissonBluDXB
Facebook: @RadissonBluDXB
Google Map Location:
Below is a map guide to the location of Minato Restaurant. It is at the 2nd level of Radisson Blu Deira Creek in Baniyas.