From a bed space to a partition to a bigger partition to a one bedroom flat, we're moving to an even bigger location albeit a bit of hassle with the public transport. Before, it was closer to the metro and to the office. Now, there's a little bit of walking and switching from bus to metro to bus. It will take some time getting used to the commute but it will be fine.
I've been in Dubai for more than 2 years and I've had enough experience in the RTA public transport that I just need to adapt to a new routine.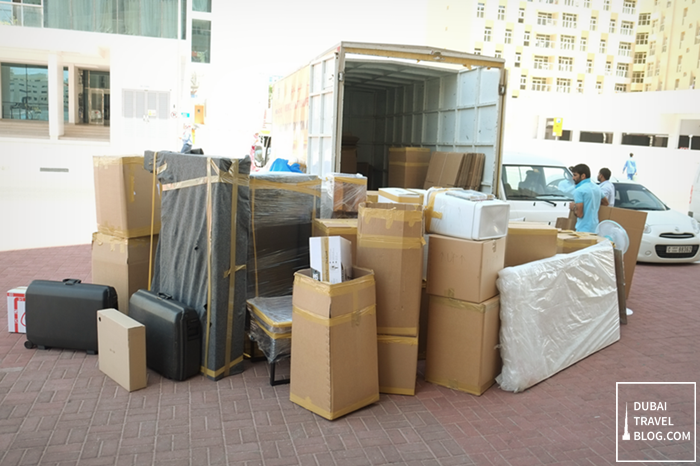 slowly unpacking – new flat in Dubai
The positive thing in this transfer, that's also a huge bonus, is the area. It's bigger and definitely more comfortable. We have a place to ourselves and we won't be sharing it with other tenants. I'm also very happy that I will have a space for work. An office desk where I can continue blogging and building websites. I should have invested in a desk a long time ago; and at times I tried by buying laptop bed tables, but it didn't compare to having a regular desk and chair to open my laptop and work on online tasks at home. A set up where I can sit comfortably without worrying about posture.
With this new transfer or " house shift" in Dubai terms, we will be spending more of our budget, but it will teach us to spend wisely. In turn,  this will inspire us to work harder as we upgrade our accommodation.  It is something to look forward to as better days are here to come! For now, we're finishing the final touches of the house transfer.