We had a relaxing break in the city at Hyatt Regency Dubai Creek Heights. We've been to this luxury hotel twice on separate occasions when we dined in their restaurants, Market 24 and La Tablita. This time, we had the opportunity to experience a staycation in this five-star property.
Hyatt Regency Dubai Creek Heights is conveniently positioned between the busy Dubai metropolis and the charm of the old city. This is a hotel and residence property that offers a modern design and warm elegance that makes for a comfortable and memorable experience.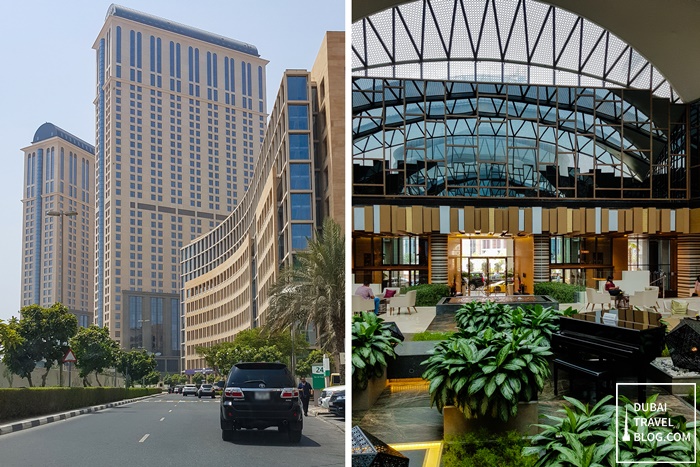 Hyatt Regency Dubai Creek Heights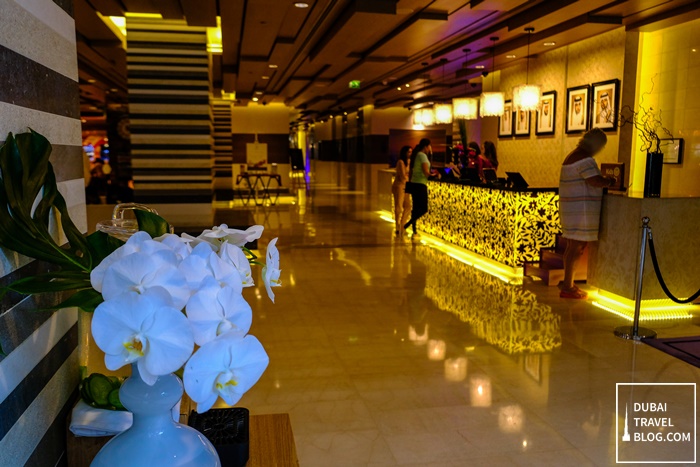 checking in
Hyatt Regency Hotel Dubai Creek Heights in Dubai Healthcare City
Their grand lobby acts as a bridge between the two buildings for hotel guests and residents.
Check-in was quick. It was nice to see the staff present a tablet for me to sign in digital format. This is a great way to reduce paper wastage.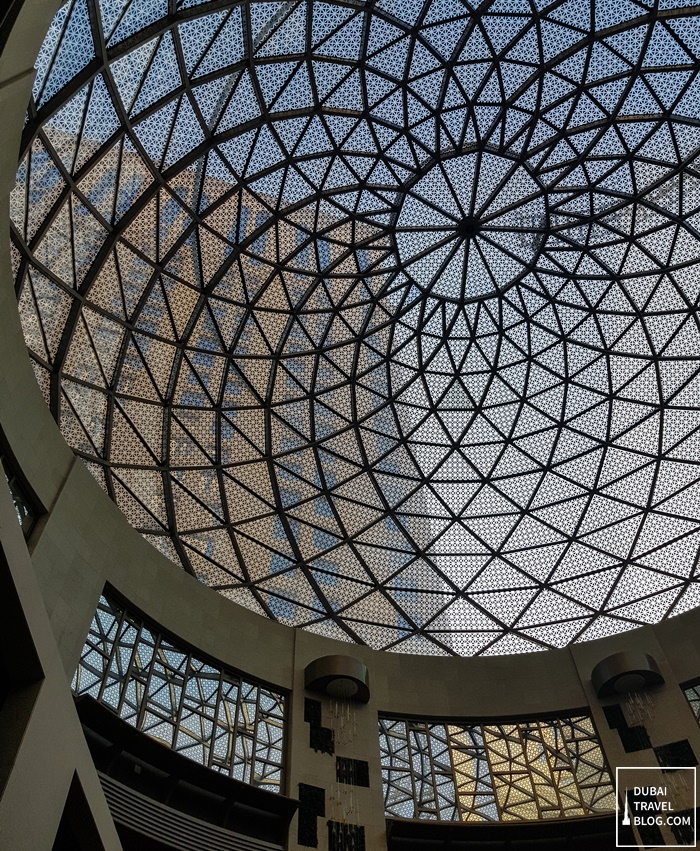 glass atrium
King Suite Room
We were booked in a King Suite, a spacious 800-square-foot room with a separate living area. The bedroom has a grand bed and flat screen HDTV, among other things. Windows offered a nice panoramic view of the Dubai skyline.
The bed, pillows, and comforter were fresh, crisp and so comfortable to sleep on that we really enjoyed staying in bed come night time. The lighting system can be adjusted by touch-control keys.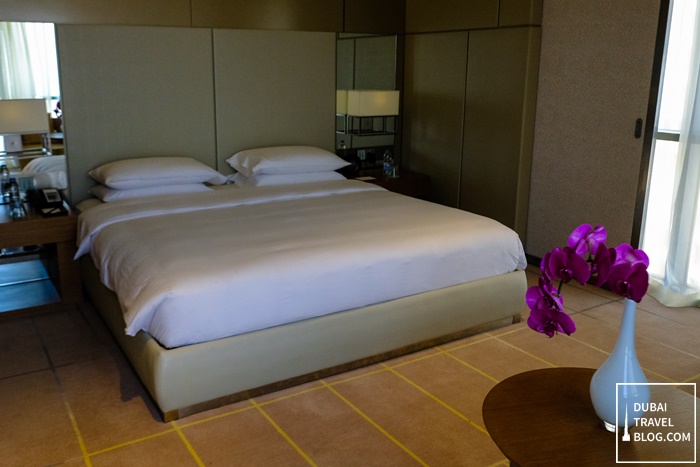 comfortable King size bed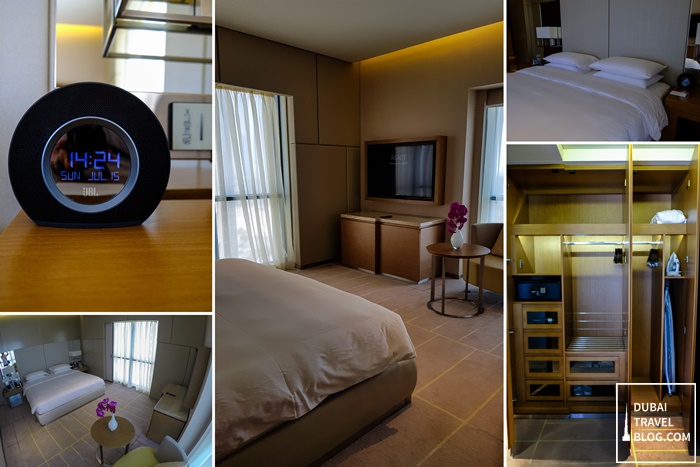 inside the King Suite room
view of Dubai from our room on the 25th floor
Bathroom
The bathroom is also spacious. It had a separate bathtub and shower, with a rainshower head that my wife loved. It also has a toilet and standalone bidet. The window offers a view of the Dubai skyline which is an added highlight.
But one of the things that stood out was a TV in the mirror. The bathroom television adds a feature for those who don't want to miss a show while taking long and lazy baths.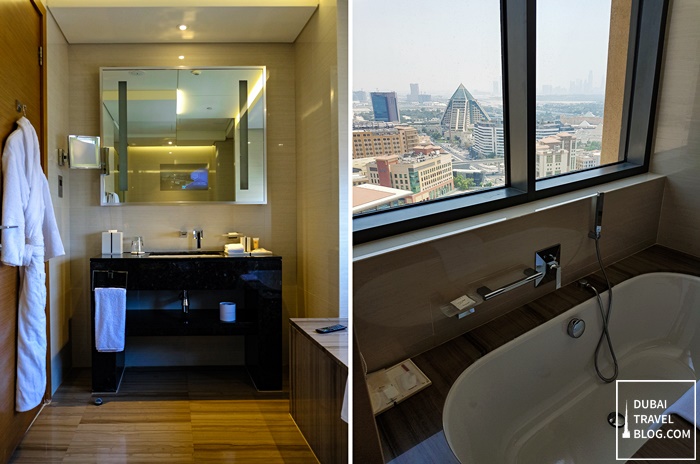 bathroom amenities – view from the bathtub
spacious and luxurious bathroom
Living Room
The living area has a comfortable sofa and couches, another HDTV, and also a workspace with an ergonomic chair. The last one really made for a comfortable area for me to work on some blogging tasks.
Just like the hotel lobby, Hyatt Regency wasted no space in setting up windows around. This allowed more natural light to pass through and made for a roomy setting for relaxing.
Living area – find me in the corner. lol
inside the living room
Swimming Pool
The hotel's swimming pool is located in the second floor. We went there during the 2nd day of our staycation. It is a freeform temperature-controlled outdoor pool with sunbeds and lounges for you to take time enjoying the sun. Even if it's summer, some areas are covered by the building's shade so it's still a good place to hang out even during the mid-afternoon heat.
There's also a pool bar that presents an al fresco setting and a relaxed mood for guests to unwind by the poolside. You can enjoy some drinks in between strokes.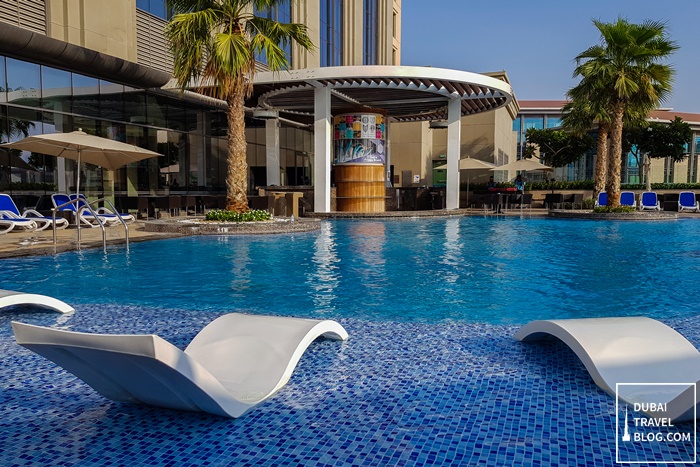 pool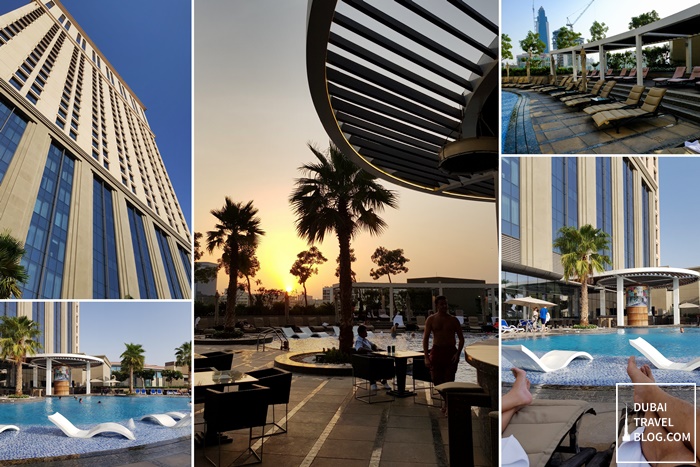 afternoon at the pool of Hyatt Regency
NYSA Spa & Fitness
One of the exciting highlights during our stay was our experience at Nysa Spa. Located in the same level as the pool area, Nysa Spa & Fitness is a 24-hour gym and relaxation center. The gym has state-of-the-art equipment and studios, while the spa offers a spacious area to pamper yourself. It comes with separate male and female lockers, steam and sauna rooms.
Connecting both rooms is a common thermal area where you can find a hot and cold Jacuzzi, spa-heated stone lounge chairs, shower rooms that emulate rain intensities, and some more rooms for Turkish bath treatments and other spa sessions. I tell you, if you check in the hotel, please do visit the place. We had a luxurious spa experience even if we didn't book a massage treatment there.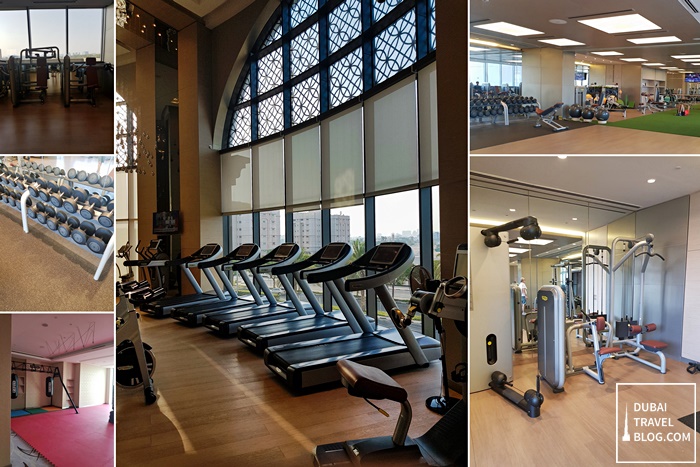 24-hour gym
wet thermal area
Restaurants: La Tablita, Market 24, Sufra
During our first night, we had dinner at Market 24 Cafe, which specializes in Asian comfort food. On the second night, we ate at their famous Mexican restaurant, La Tablita. We've dined in both restaurants before, and these separate instances of dining again were nothing short of satisfying.
We also had breakfast in their All Day dining restaurant, Sufra, and ordered room service before checking out of the hotel.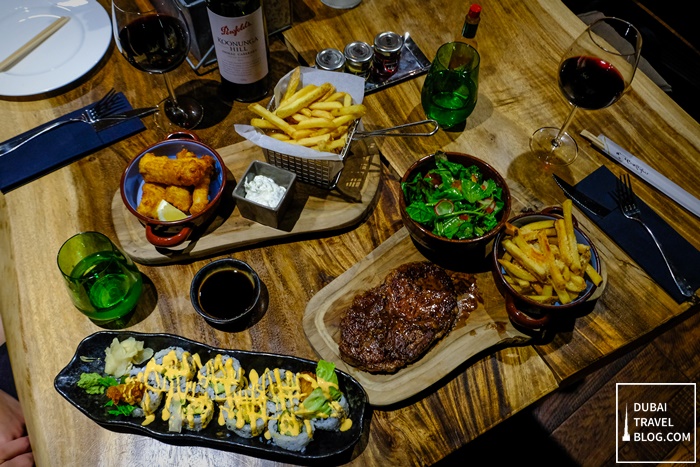 Market 24 Cafe during our first night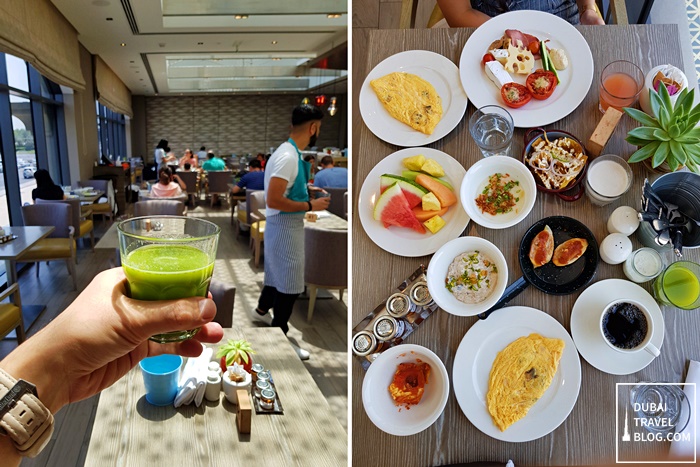 Breakfast at Sufra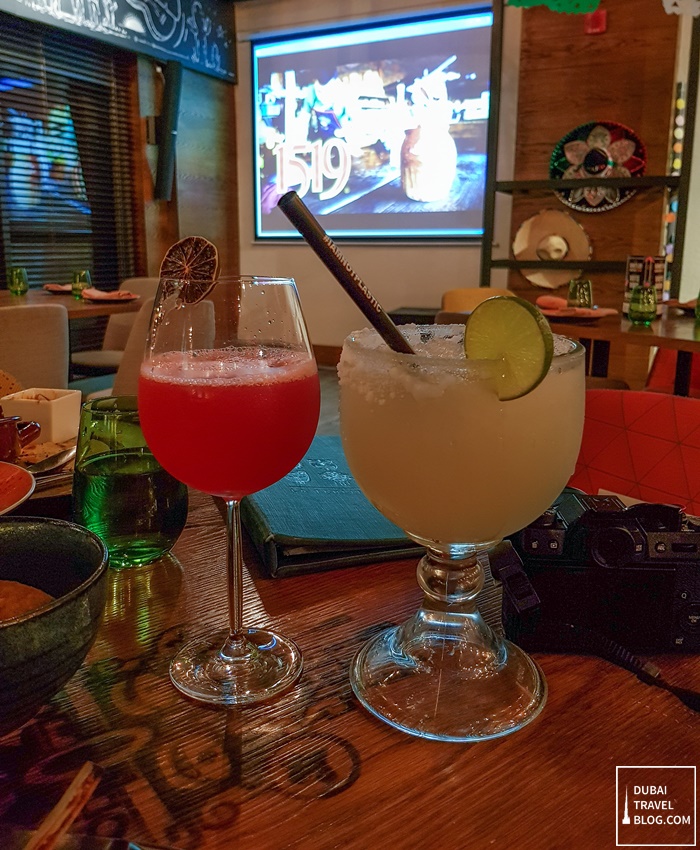 drinks during our 2nd night at La Tablita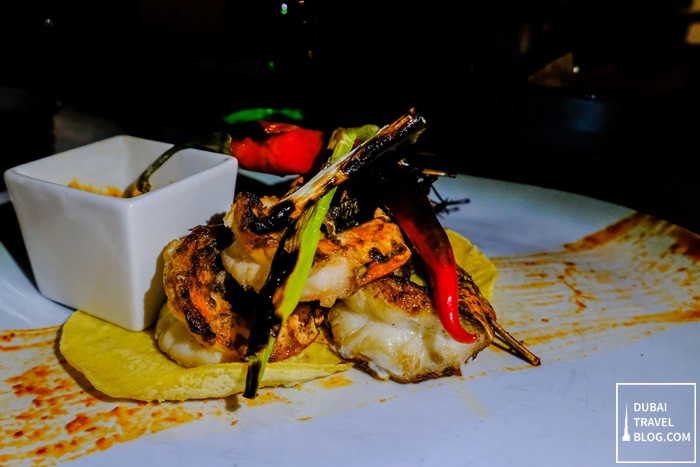 dinner at La Tablita
In Room dining service of the hotel
The two days in the hotel was very relaxing. Quietly tucked in Healthcare City, Hyatt Regency Dubai Creek Heights has quite a strategic location as it is near the Dubai International Airport, Dubai Creek, and Downtown Dubai.
We must mention the staff who took great care of us: Dina & Ken from reception, Ksenia from Market 24, Elvia and Sylviano from La Tablita.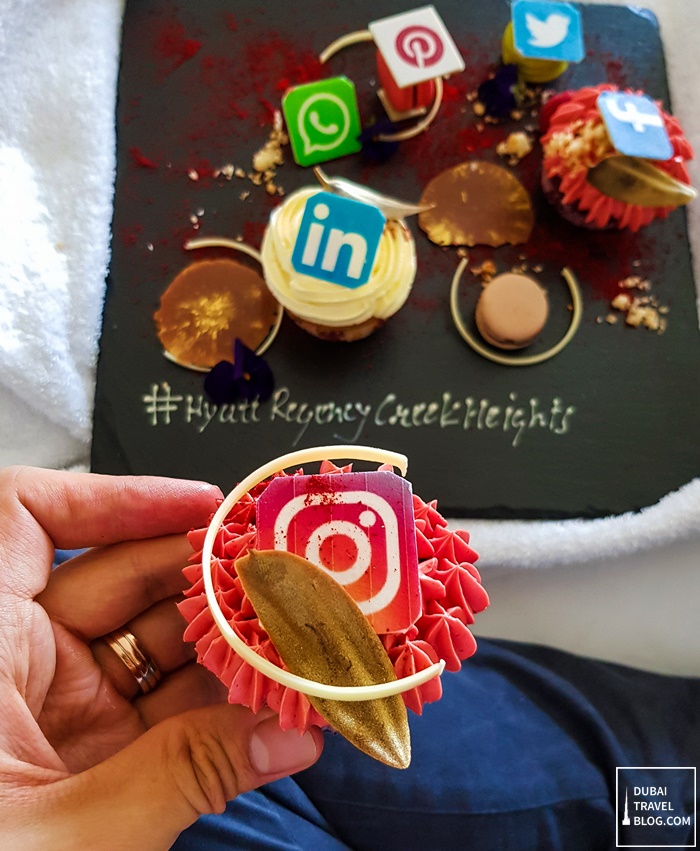 complimentary sweets
how thoughtful of them to share a personalized welcome basket aligned to my line of work 🙂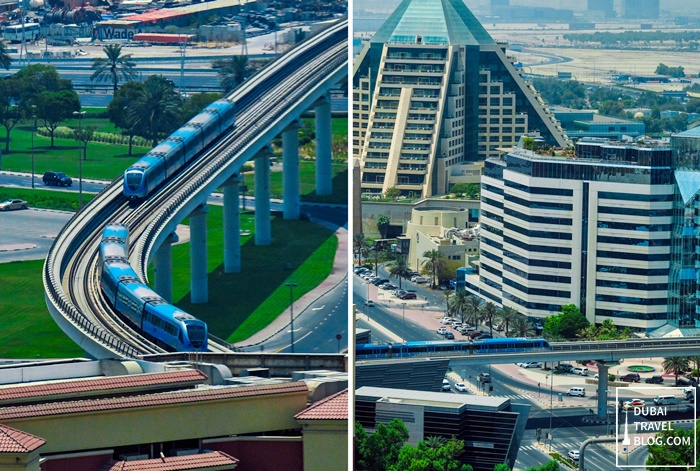 view from my room
captured using a zoom lens from my Fuji XT20 camera
Video: Hyatt Regency Hotel Dubai Creek Heights in Dubai Healthcare City
Check out this video below which showcases our stay during the 2 nights in this luxury hotel:

Note: We were invited as guests at Hyatt Regency Dubai Creek Heights. All opinions are my own.
Contact Information
Hyatt Regency Dubai Creek Heights
Phone: +971 4 553 1234
Address:  20th Street, Umm Hurrair 2, Dubai Healthcare City
Email: dubaicreekheights.regency@hyatt.com
Website: www.hyatt.com/en-US/hotel/united-arab-emirates/hyatt-regency-dubai-creek-heights/dxbhc
Instagram: @hyattregencydubaicreek
Facebook: @HyattRegencyDubaiCreekHeights
Google Map Location
Below you can check the Google map location to guide you when driving to Hyatt Regency Dubai Creek Heights hotel. The nearest metro station is Oud Metha station (Green Line)