During our last night at Hyatt Regency Dubai Creek Heights, we had our dinner at La Tablita. This was our second time to dine in this Mexican restaurant. Our first time here was nothing short of festive, and this instance was no different.
We arrived a little later in the evening as we were enjoying the facilities in Nysa Spa. Good thing that the restaurant was to close at 12. We still had ample time to feast. 🙂
Specialty: Mexican food (Tacos, Ceviches, Caldos, etc.)
Alcohol: YES
Pork: NO
Smoking: YES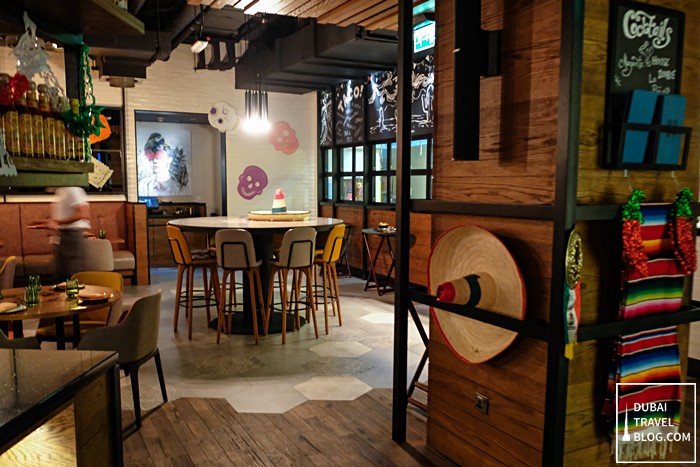 La Tablita Restaurant
colorful restaurant
La Tablita Restaurant, Hyatt Regency Dubai Creek Heights
With its colorful interiors, banners, live entertainment and friendly staff, dining at La Tablita is still a delight. My wife and I got ourselves a table and wasted no time in ordering their fruit-based cocktails.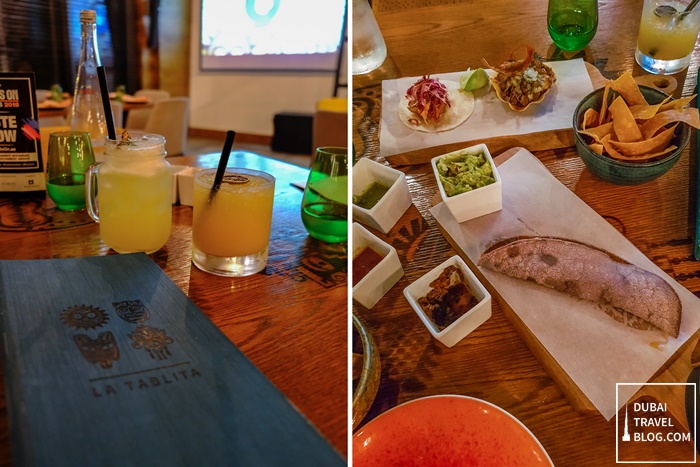 La Pina – Tequila blanco, pineapple juice, lime, vanilla, star anise, coriander
Mango Chaparrito – Tequila gold mango, passion fruit, lime, agave nectar
Camaron Taco, Volcancito, Quesadillas Chicken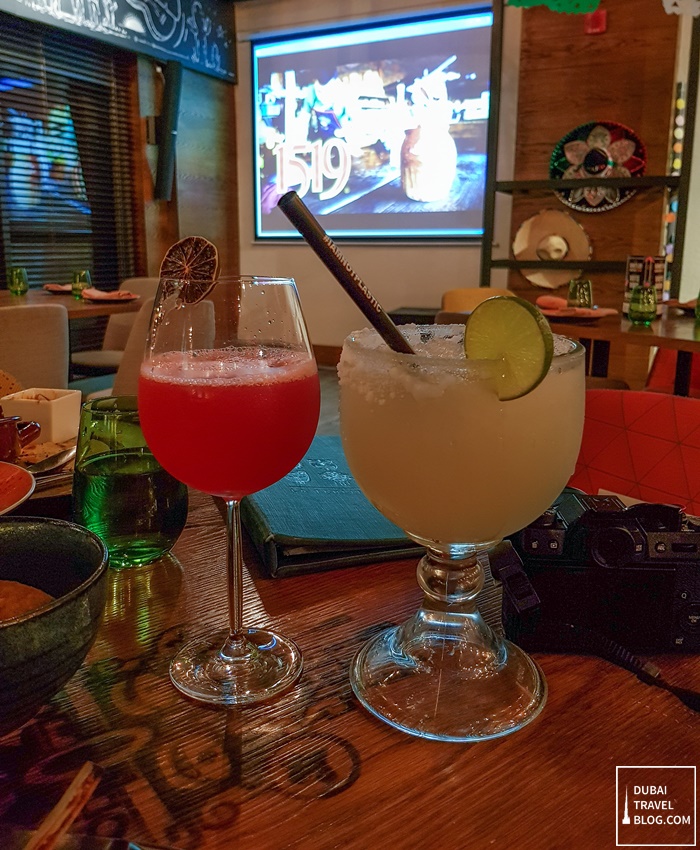 La Senorita – Aperol, grapefruit juice, passion fruit, strawberry, lemon
El Santo
For starters, we ordered two tacos (Camaron and Volcancito), guacamole, and chicken quesadillas. I enjoyed the quesadillas a lot while the tacos and guacamole were also great (we ordered them last time and they're still consistently delicious).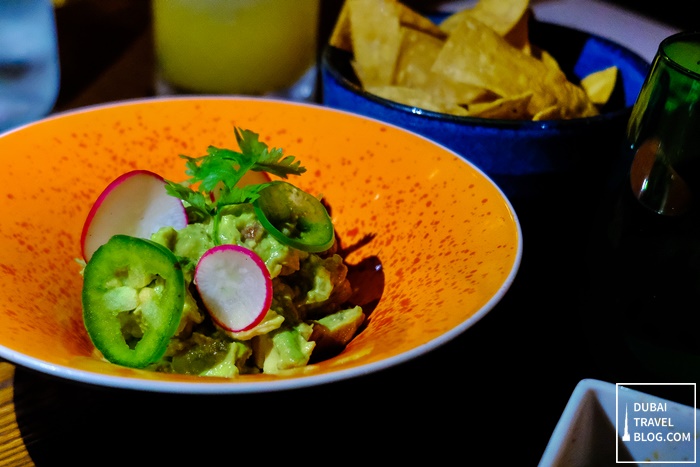 Guacamole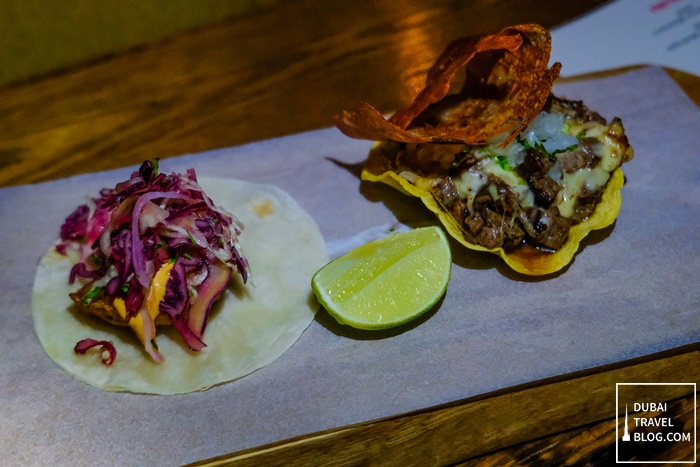 Camaron Taco – battered shrimp
Volcancito – crispy corn tortilla, flank steak, melted cheese
For main course, we ordered king prawns and lamb chops. While these may not be typical Mexican food, we thoroughly enjoyed both of them. The prawns were soft and juicy and so were the lamb chops. We paired them with Mexican rice and zucchini tomato stew.
We skipped desserts as we ordered another round of cocktails.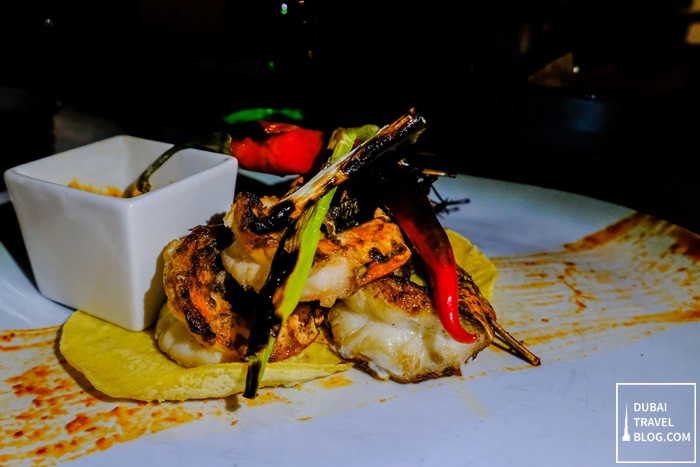 Langostinos – king prawns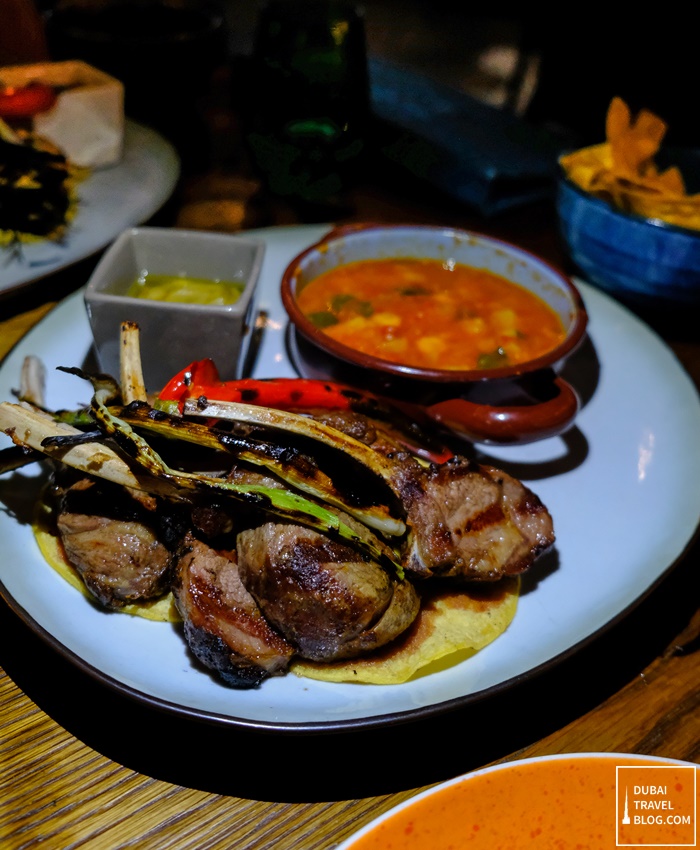 Cordero – lamb chops
Elvian – Mexican Singer & Mexican Staff
Live entertainment was provided by Elvian, who sang Spanish songs and would always smile as guests take pictures or sing with her.
Another thing quite interesting about the restaurant is their friendly and engaging staff who never hesitate in having a conversation or even teaching you to dance. My wife was able to practice her Spanish and Sylviano, our waiter, was more than willing to help.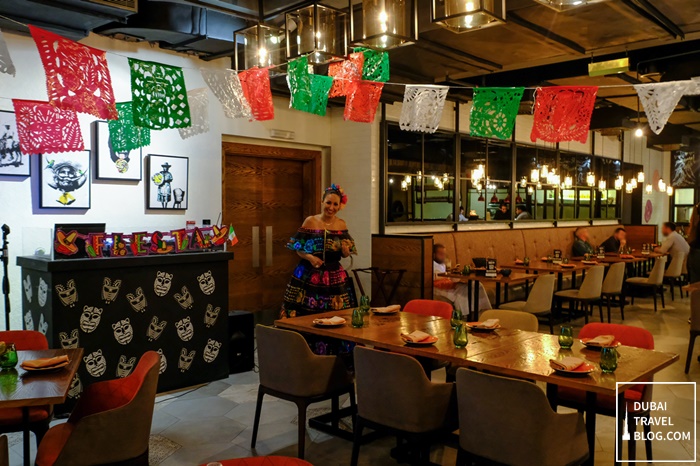 Mexican singer – Elvian
La Tablita
We definitely enjoyed the night in the restaurant. Aside from the food and the service, the staff who would treat you warmly and casually made up for the overall experience. It's different when you get to have a nice conversation, thinning the line between server and customer, while still maintaining respect towards each other.
Try to drop by La Tablita if you have a stopover in Dubai, if not for the food, then maybe for some drinks and a good conversation with their team.
Contact Information
La Tablita Dubai
Address: Lobby Level, Hyatt Regency Dubai Creek Heights, 20th Street, Near Dubai Dolphinarium، Umm Hurrair – Dubai
Contact Number: 04 317 2221
Website: http://www.hyattrestaurants.com/gcc/dubai/restaurants-dubai/mexican-in-oud-metha-la-tablita/
Instagram: https://www.instagram.com/latablitadubai/
Facebook: https://www.facebook.com/LaTablitaDubai/
Google Map Location: La Tablita Dubai
Below is a Google Map Location of La Tablita restaurant (inside Dubai Hyatt Regency Hotel) in Umm Hurrair. Nearest metro station is Dubai Healthcare City Metro station (Green Line)