We were near the end of our overnight stay at Burjuman Arjaan by Rotana and after breakfast,we still had a few more hours to burn. We went to the 4th level of the hotel apartment to check out the pool area and lounge a bit.
After taking a few photos of the pool, I got to explore the area and was pleasantly surprised to discover their courtyard. Plants and bushes were in this hidden garden and I didn't expect this mini park set-up right above Burjuman mall.
Courtyard in Burjuman Arjaan Hotel Apartment Bur Dubai
Being based in Bur Dubai, seeing the plants amidst a beautiful blue sky was a welcome sight. Not a usual view from the usual sand, white, and grey colored buildings of the city. Here are a few more photos I've taken while exploring this small park area.
Another bonus was getting a good view of the metro station and some of the famous buildings along Sheikh Zayed Road. I didn't realize this hidden treasure had we not spend some time in this area.
Camera Used: Fujifilm X-E1 with 18-55mm lens
Note: If you noticed some blurry parts in the photo, it's because I was struggling with a broken filter lens when I dropped my camera from the taxicab.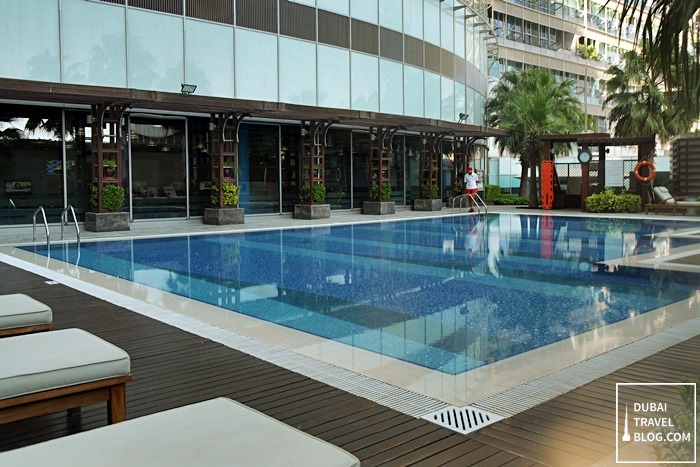 pool area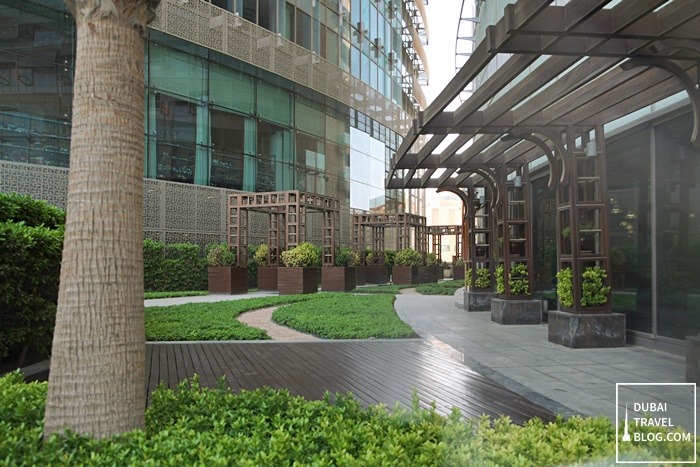 back side of the pool
Courtyard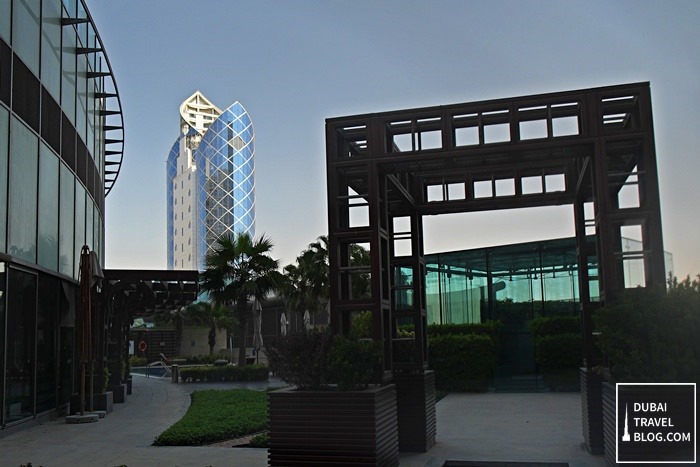 view from the courtyard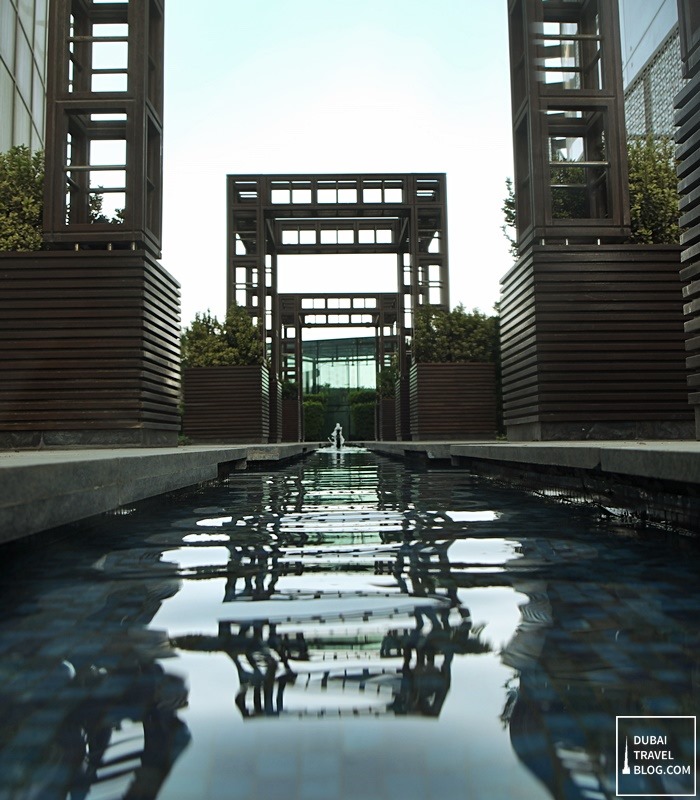 another view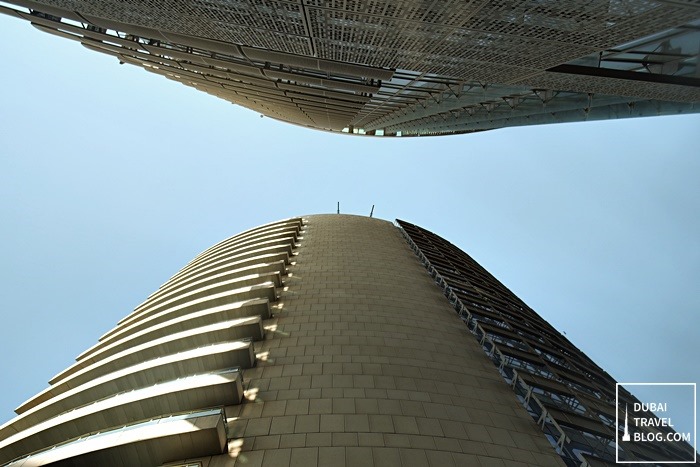 looking up – that's Burjuman Centre office and Burjuman Arjaan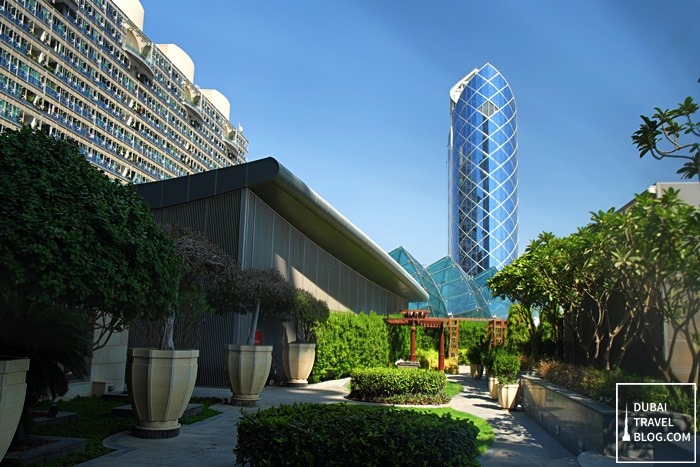 the mini park!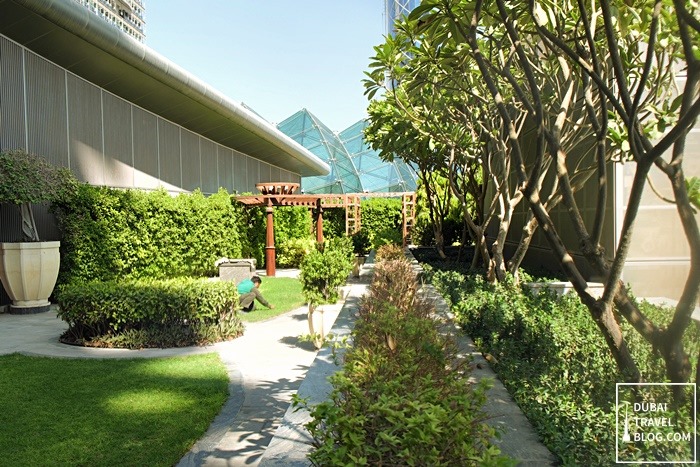 hidden garden
 that glass is part of Burjuman mall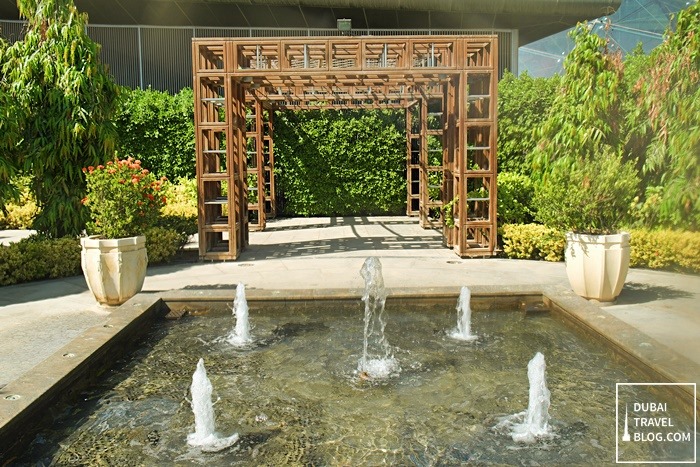 there's a fountain too!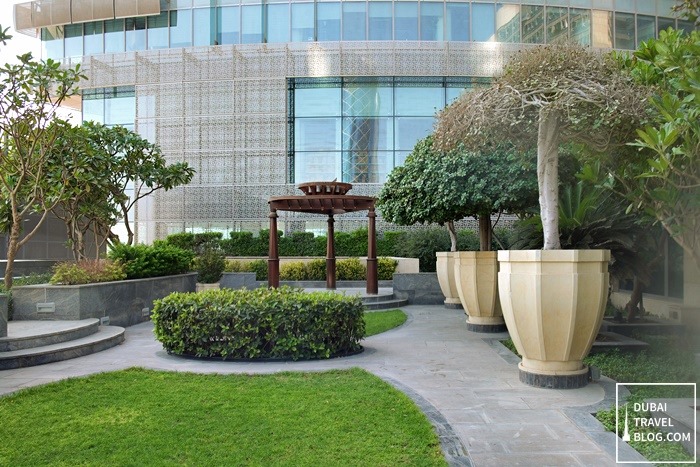 hidden park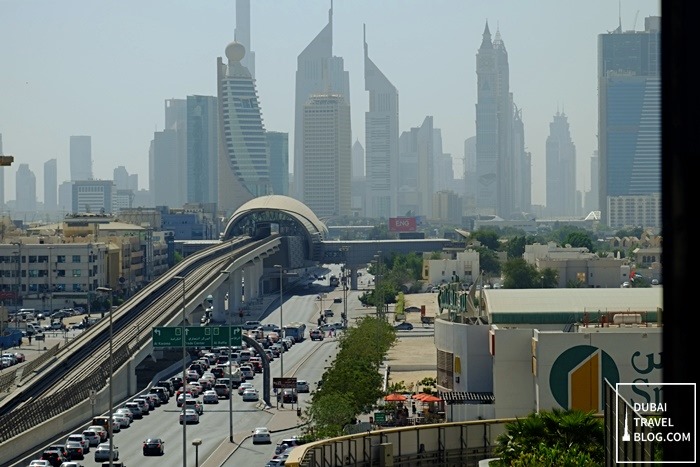 view of Dubai metro station and skyscrapers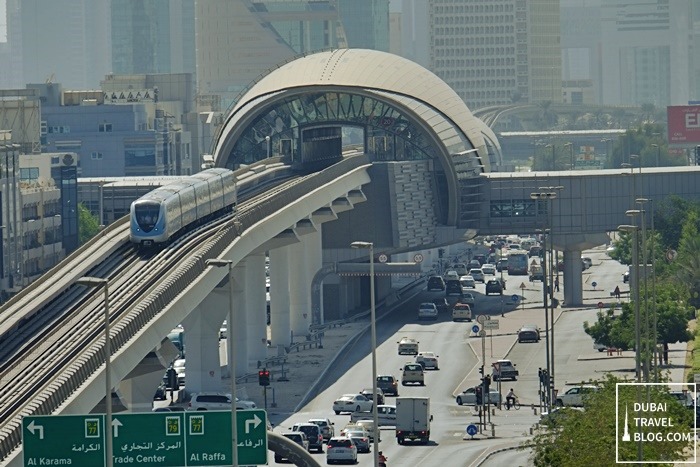 closer look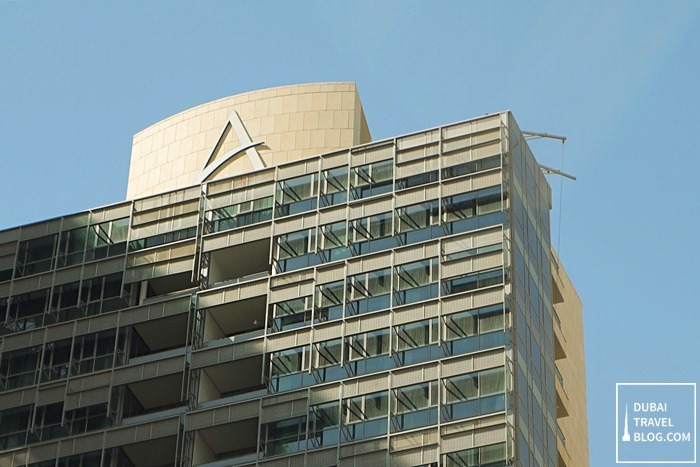 Burjuman Arjaan by Rotana
Other Related Articles of our stay in this hotel apartment:
Burjuman Arjaan by Rotana Contact Information
Telephone: +971 4 352 4444
Address: Sheikh Khifa Bin Zayed Road,Al Burjuman Center – Dubai – United Arab Emirates
Website: rotanatimes.com/burjumanarjaanbyrotana/
Facebook:  facebook.com/BurJumanArjaanByRotana/
Twitter: twitter.com/burjumanarjaan
Instagram: instagram.com/burjumanarjaan/