One of the highlights during our overnight stay at Burjuman Arjaan by Rotana was the view from a balcony where I got to take some photography shots of the city skyline. The balcony stretched in both ways so I had a view of Deira Creek in Old Dubai and the Sheikh Zayed road buildings in New Dubai.
For a photo enthusiast and for somebody who is fond of the Dubai skyline, I immediately took my camera out. I spent time to practice shooting the buildings using my Fujifilm X-E1 camera which I bought during a Gitex offer.
Dubai Skyline Photos Using a Fujifilm Fujinon 50-230mm Zoom Lens
The subjects were far so I'm glad to have utilized the zoom lens during the day and night. I didn't get to take sunset shots because I took a nap and woke up after the sunset. Here are some pictures:
Note: A zoom lens was necessary for me to capture photos of the buildings up close. These pictures  were edited via preset HDR settings of Photomatix photo editing software.
Shots in the Afternoon
We arrived around 2pm and I already started taking a few photos before we took a quick nap.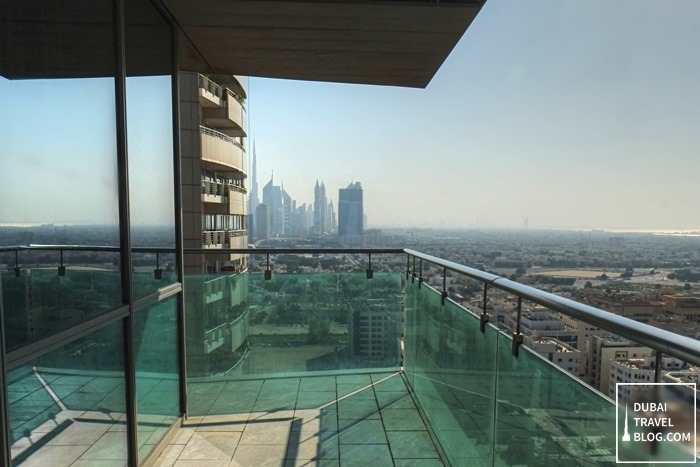 Dubai skyline – this is how small it looked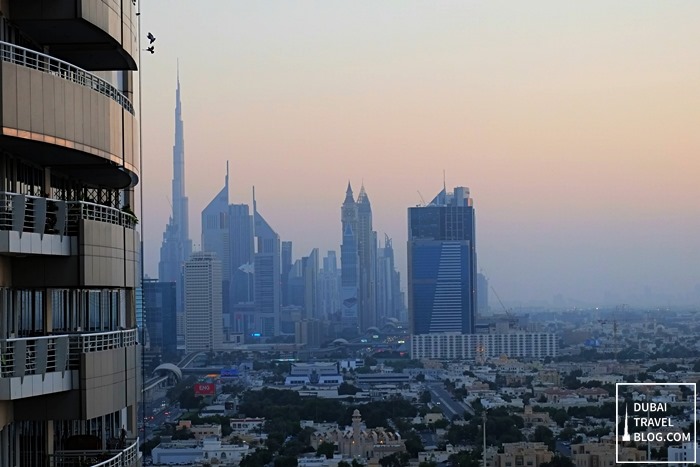 Dubai skyline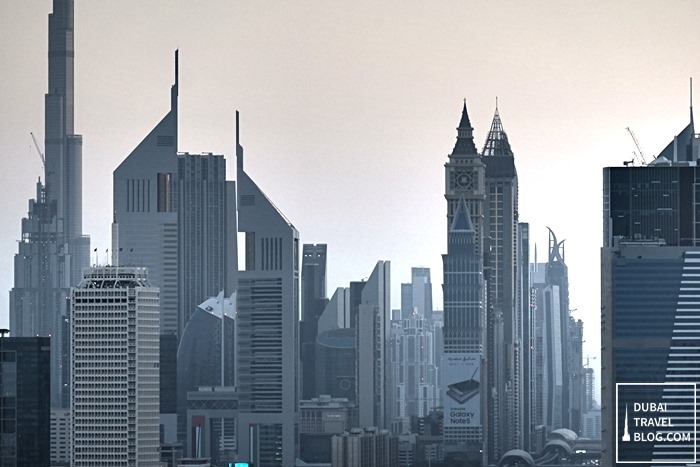 a bit zoomed and monochromed.
Dubai!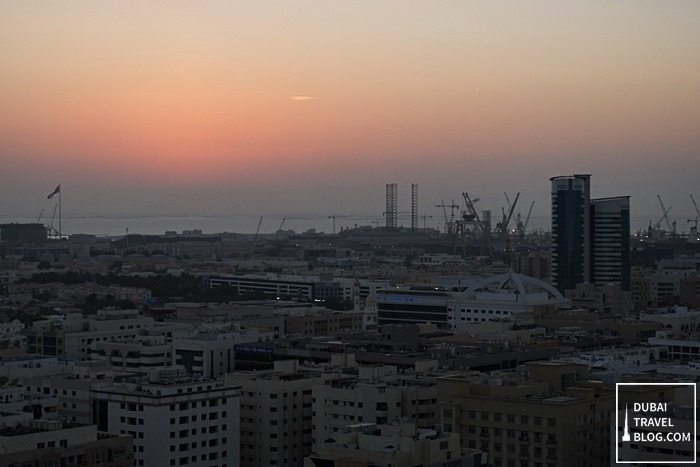 missed the sunset
Night Shots from the Balcony
After dinner, I had more time to take photos during the night and with Dubai's lights. I'm still getting the hang of the settings and with the tripod. Patience and time is very important when capturing night shots, something I didn't have much.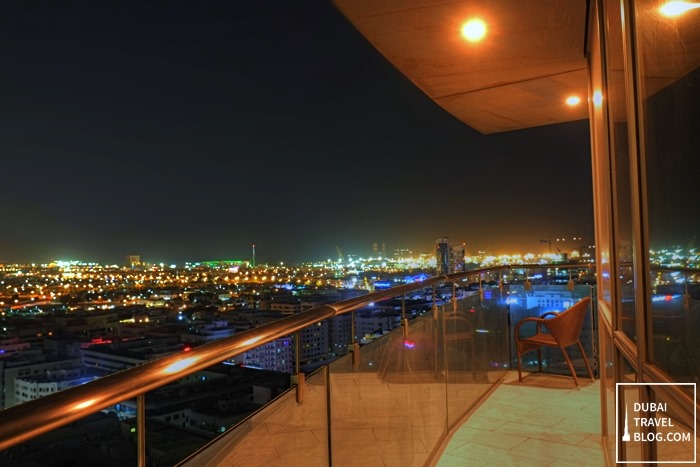 sitting at the Premium Suite balcony of Burjuman Arjaaan hotel apartment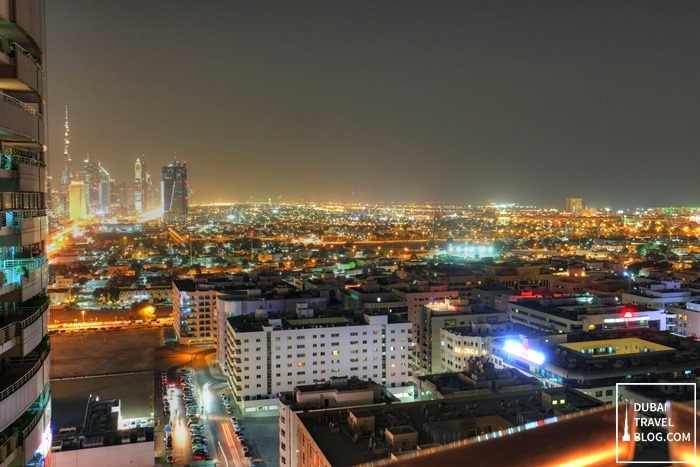 Dubai skyline at night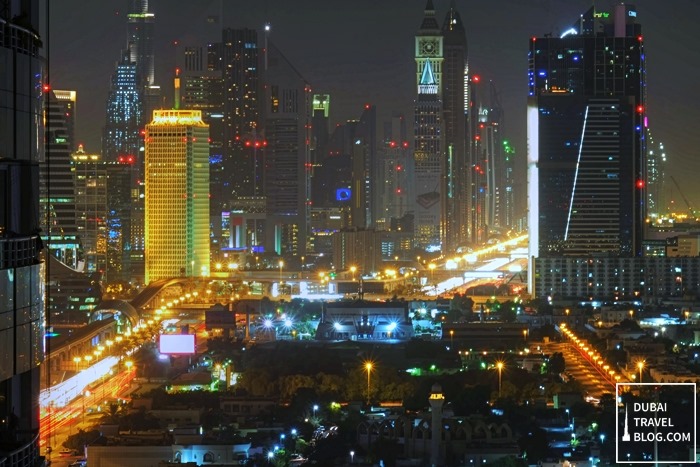 night shot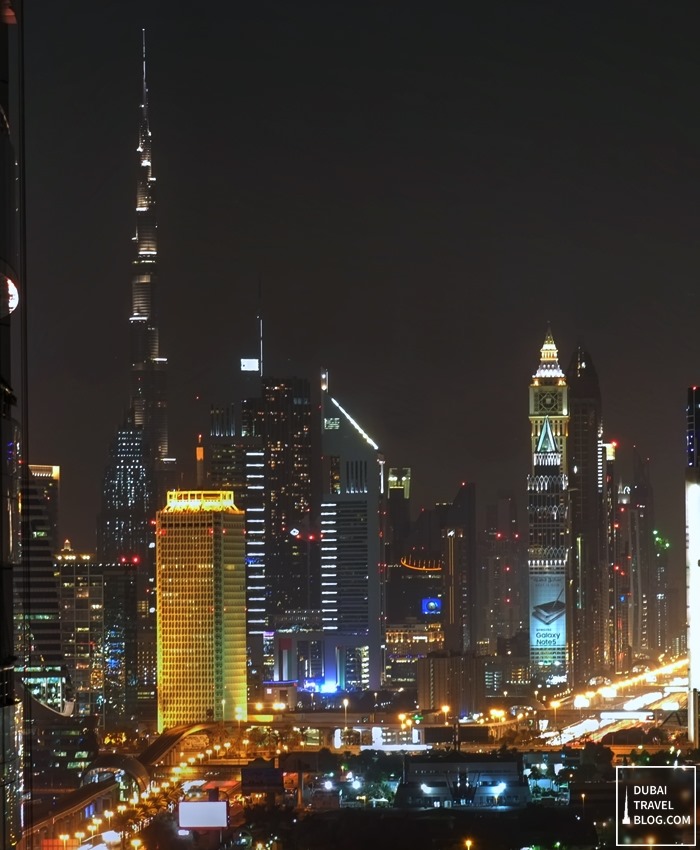 Burj Khalifa and other towers at night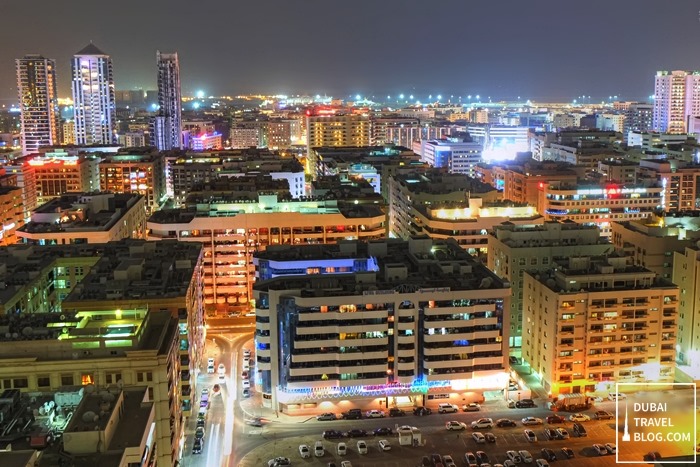 Bur Dubai at night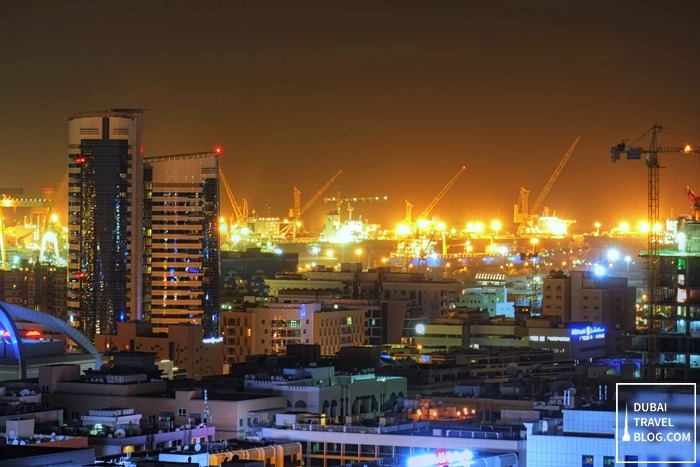 docks
Rolex Tower
blurry
The Next Morning
The next morning, the skies were clearer.
the other side – Old Dubai view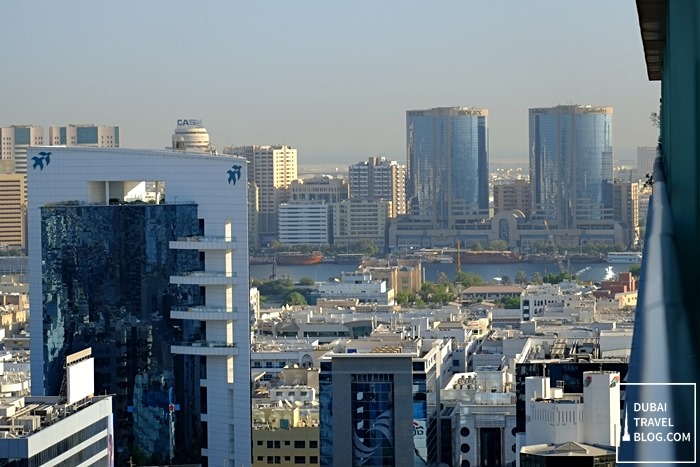 Dubai Creek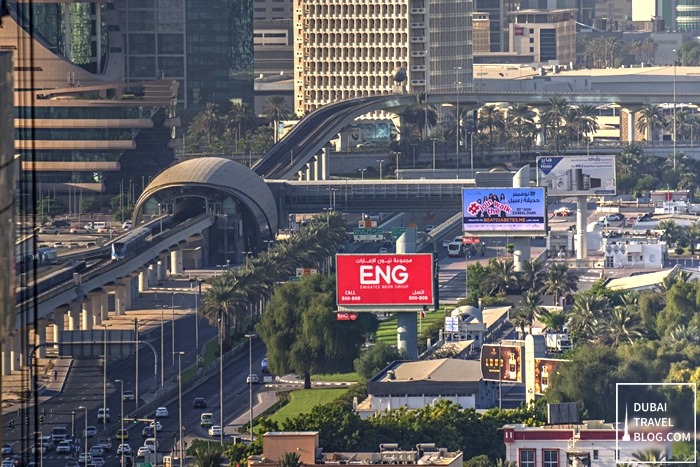 Dubai metro view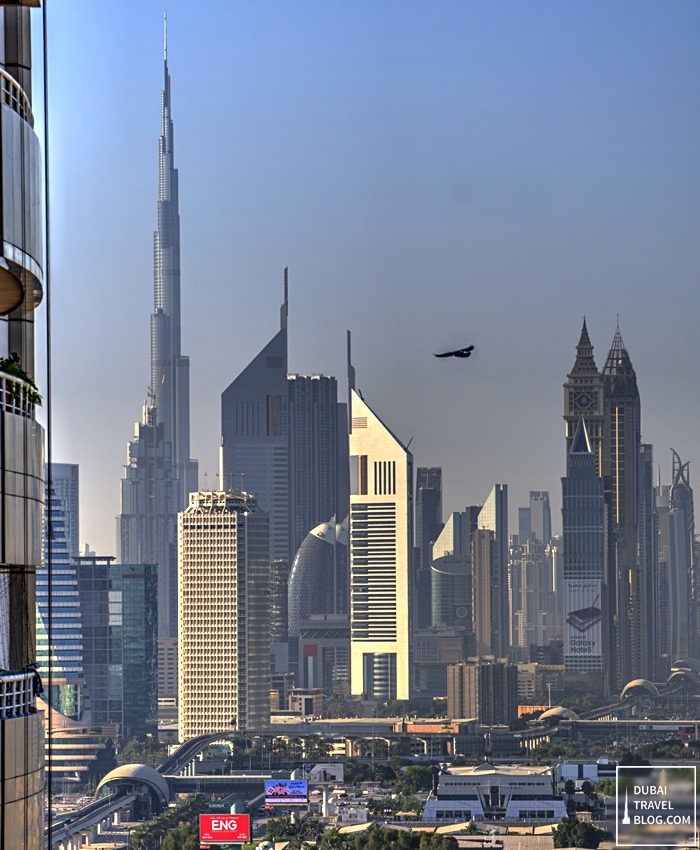 Dubai skyline
For those who are not much into photos, the balcony overlooking the city is a great place to relax and have some tea or coffee.
Our overnight stay at Burjuman Arjaan by Rotana was short, but I'm glad to have had the opportunity to see a view of old and new Dubai from the premium suite's balcony.
Other posts of our stay in this luxury hotel apartment here: