We woke up from a short but sufficient nap after we checked in the resort, and our first agenda was to have dinner at RARE restaurant, the fine dining wood fire and grill of Desert Palm Dubai.
RARE is located just at the lobby area of the resort and this place offers a variety dishes from South American and Mediterranean cuisine including fresh seafood and chargrilled meats. During our meal, we noticed how beautifully crafted the food were.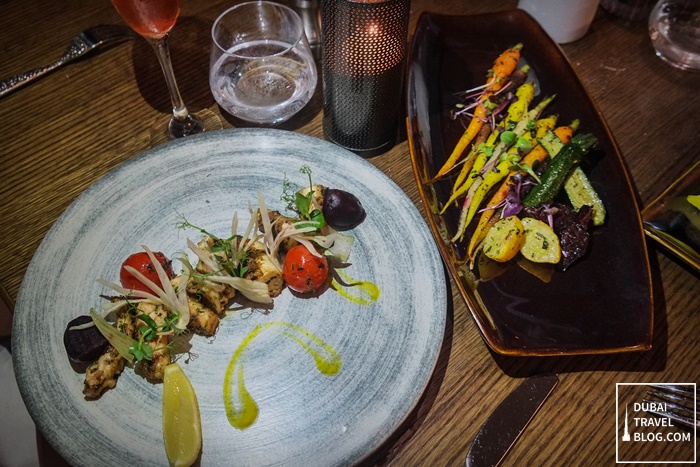 dinner
RARE restaurant
RARE Restaurant Review in Desert Palm Dubai
As it was summer, we stayed indoors while still having a view of one of the polo fields in the resort. RARE also offers a relaxing place to dine and you can have an intimate dinner away from the noise of the city.
While new to the place, we asked for help from the staff to which they happily shared their recommendations.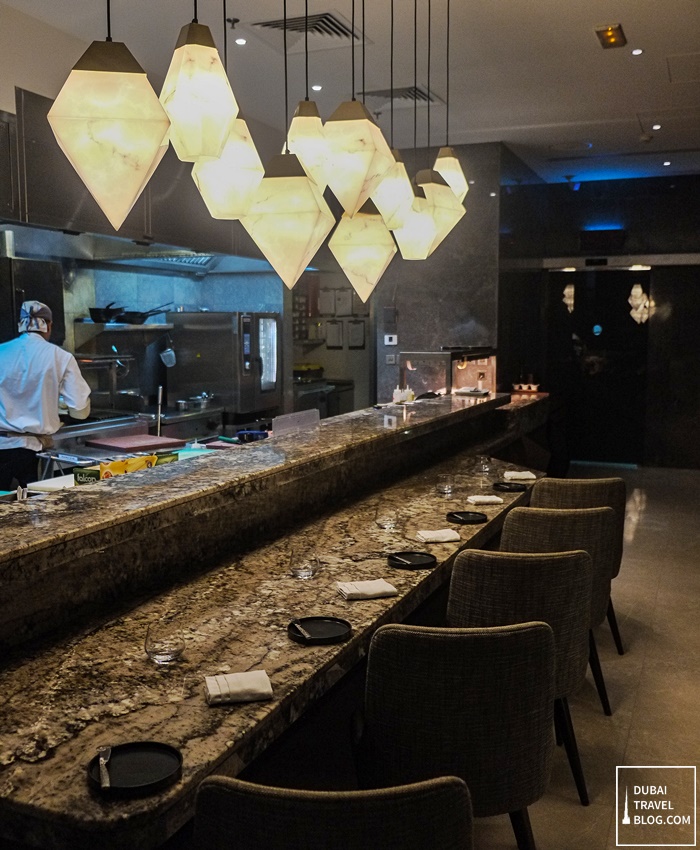 kitchen counter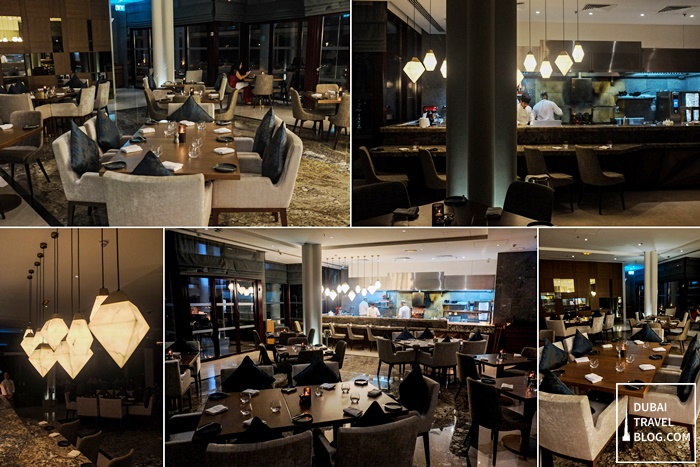 inside the restaurant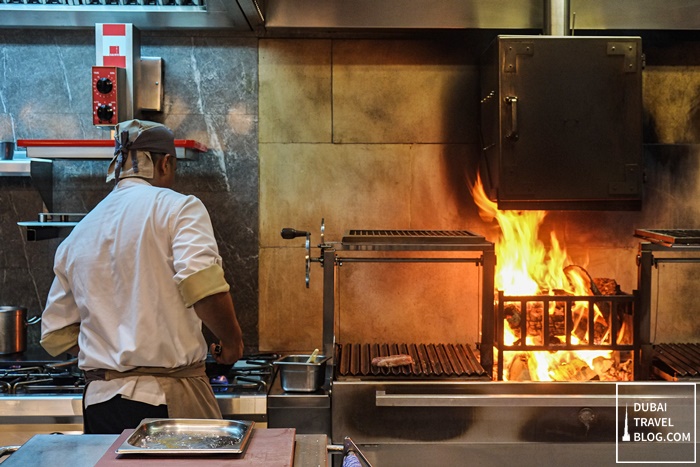 Chargrilled menu
Here are photos of the food.
Appetizer / Soups
For starters, my wife ordered the Atlantic Lobster Bisque while I had the Seared Diver Scallops. We loved the creaminess of the soup as well as the freshness of the scallops.
Seared Diver Scallops – 80 AED
fennel shavings, charred leek puree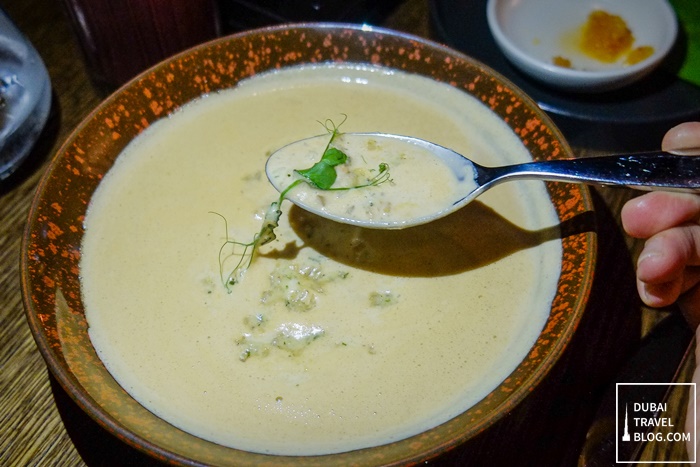 Atlantic Lobster Bisque – 55 AED
Tarragon scented creamy lobster
Main Course
For Main course, I had the sirloin steak while my wife had a baby octopus. The steak was very tender and I coupled it with mashed potato and mushroom sauce. It was delicious. It was also my first time to eat an octopus. It has a texture similar to that of a chicken as opposed to a squid.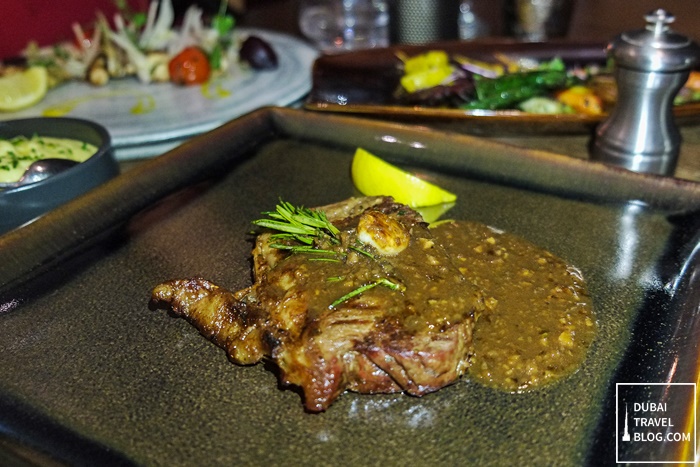 Sirloin Steak – 220 AED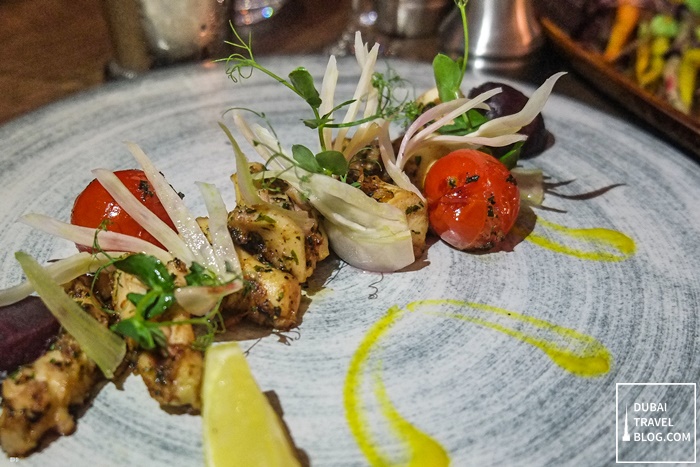 Baby Octopus – 65 AED
garlic and lemon oil
Drinks
RARE offers a variety of drinks including alcoholic beverages, wines, cocktails and mocktails. We sampled 3 of their mocktails and I really liked the Peacock which is composed of blueberry, pineapple, fresh lime, sumac, soda.
The Peacock – 35 AED – blueberry, pineapple, fresh lime, sumac, soda
Autumn Cocktail – 35 AED – strawberry, fresh lemon, honey, non-alcoholic sparkling wine
Feathers & Fauna – 35 AED – basil leaf, watermelon juice, mint fresh lime, jallab syrup
Desserts
Lastly for desserts, my wife ordered the chef signature cheeseboard set while I had a serving of their tiramisu. We were quite full at this moment and we were surprised by the huge servings that they provided us. We slowly finished them with tea.
RARE Cheese board – 85 AED
Chef's selection of imported cheeses with condiments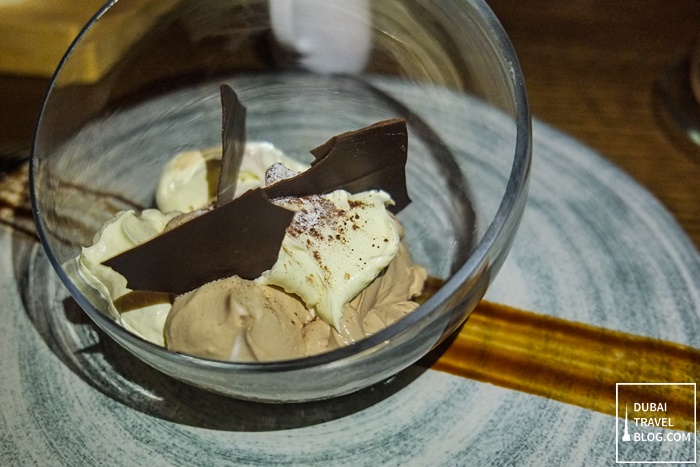 RARE's Signature Tiramisu – 45 AED)
Deconstructed, crunchy cashew meringues
Great job to the chefs and crew of RARE. My wife and I had a really wonderful dinner during our time there. The food was delicious and the overall experience was really pleasurable.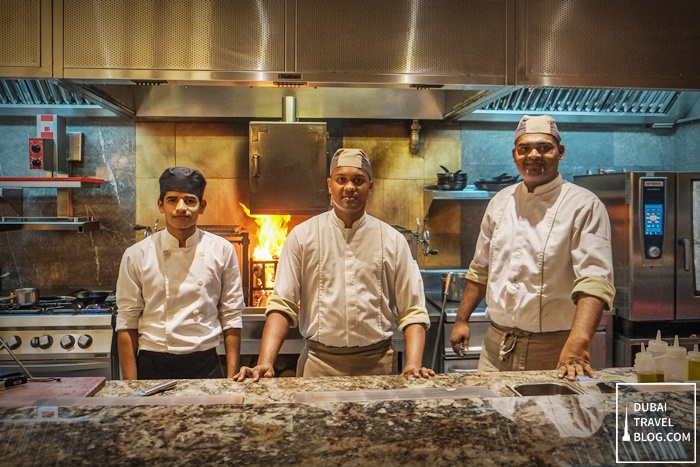 chefs
View from the Terrace
Aside from the food, one of the things you should check out is the view from the terrace especially before the sunset. Albeit a faint one, you have a view of the Dubai skyline as you relax in their comfortable couches while ordering a drink or two. This is definitely a great experience come winter time.
view during sunset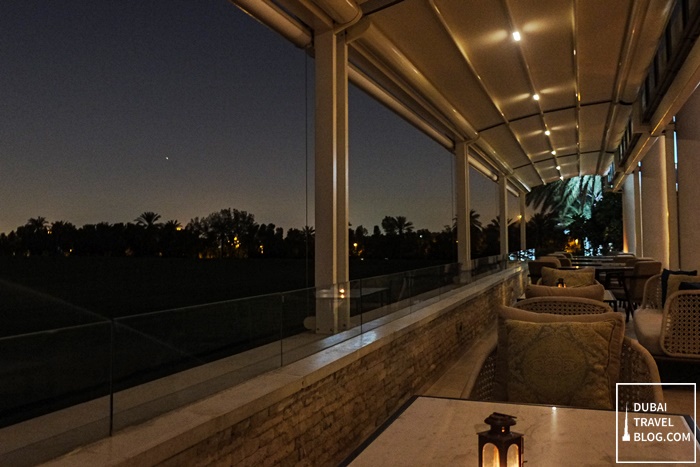 terrace
Contact Information
RARE Restaurant
Address: Desert Palm Dubai, Al Aweer Road (E 44 Road) – Dubai
Opening Hours: Opens 7pm to 12midnight except Sundays
Phone: 04 323 8888
Google Map Location
Below is a Google map which shares information on the location of RARE restaurant. The hotel is located just at the lobby area of the Dubai Desert Palm Hotel and Resort.