If you're looking for a pool with a gorgeous (and massive) view of Burj Khalifa, the swimming pool at the Palace Downtown hotel is one for the books.
Also Read: Lunch Buffet at Ewaan Restaurant in Palace Downtown Dubai
We enjoyed a day's use of the pool plus lunch buffet here during a summer offer provided by the property. I believe this is by far, the closest pool we've ever been to from the tallest building in the world.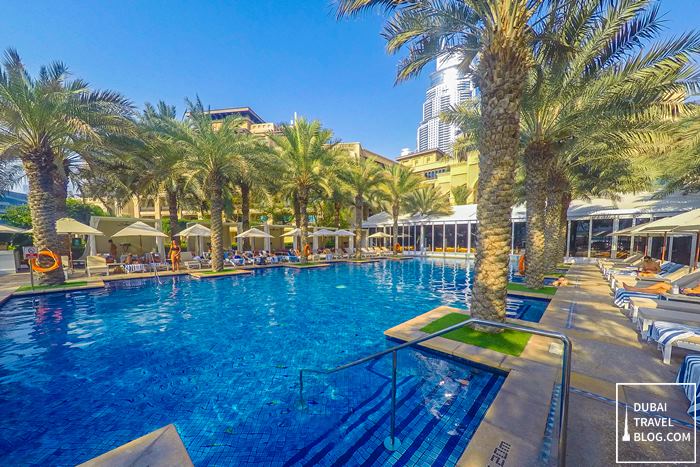 Palace Downtown Pool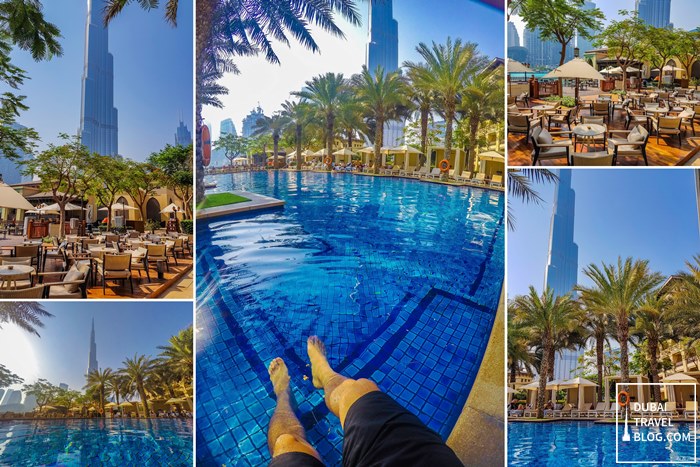 enjoying the view
Pool with a View of Burj Khalifa – Day Swim at Palace Downtown Pool
The pool access with lunch was definitely a sweet deal at AED 200 considering that we had a buffet lunch from an award-winning restaurant, and the pool access comes with a view right at the smack of Downtown Dubai. Some places, buffet lunches alone would cost more than AED 200.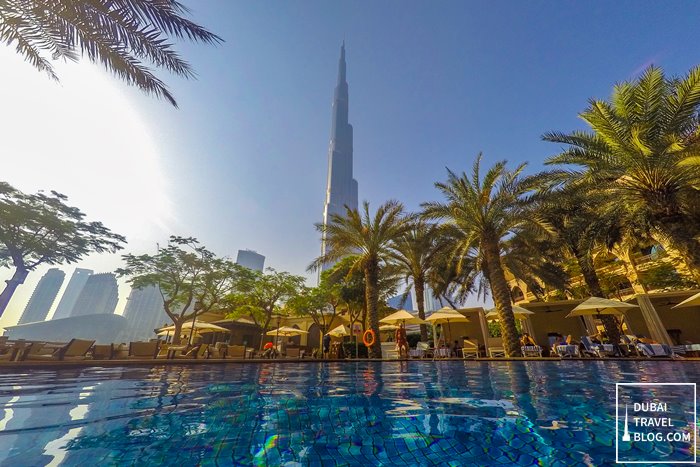 swim with a view of Burj Khalifa
Also Read: Swimming Pool & iKandy Lounge at Shangri-La Dubai
The location with a view of Burj Khalifa is gorgeous so I was excited to experience and bask in the ambiance of it all. Palace Downtown is quite a grand hotel and lives up to its name and brand. With high ceilings, distinctly Arabic design and the five-star service, we felt like royalty even for day. Would love to spend a night in this hotel one of these days.
We stayed at the pool until evening and had a relaxing time overall. I would recommend this to those who are looking for a luxury place to dine and unwind.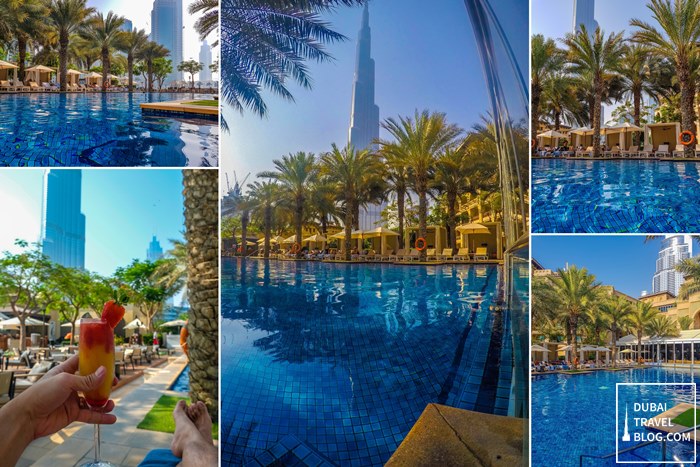 lazy and relaxing afternoon
Pool timings at Palace Downtown – 7am to 8pm
On another note, this hotel offers an amazing view of the Dubai Fountain, so if ever you're here, you can actually see the water fountain show during scheduled hours. Another great setting to watch the water fountain!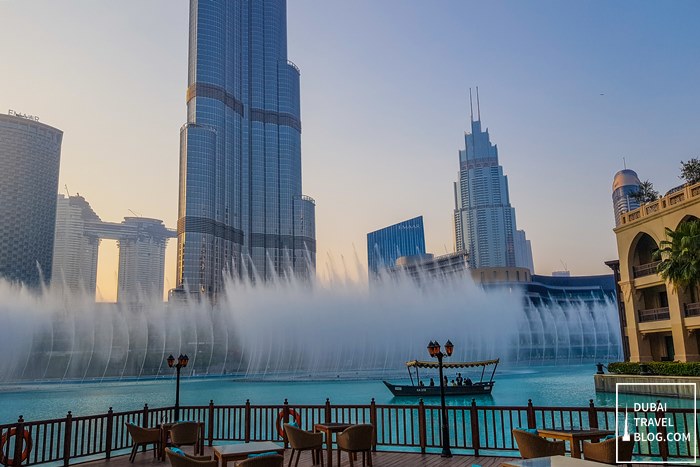 Dubai Fountain show
Contact Information
Palace Downtown Dubai
Address: Sheikh Mohammed bin Rashid Blvd – Dubai
Telephone Number: +971 4 428 7888
Website: https://www.addresshotels.com/en/hotels/palace-downtown/
Instagram: @PalaceDowntown
Facebook: @PalaceDowntown
Twitter: @PalaceDowntown
Google Map Location
Below is a map guide to the location of the Palace Downtown for your reference: