Our next UAE profile feature is with Sally Prosser, the blogger behind My Custard Pie. Her blog focuses on authentic travel and food stories and you will sense it right away when you visit her site. She crafts well-written narratives and presents a wealth of experiences as you read her articles.
Sally won the Best Food Blog in BBC Good Food ME Awards 2014 and has been featured as a top food blog in The Independent and The National. I've met her a few times during blogging events in Dubai and in spite of her achievements, she has always remained warm and friendly.
You should also check out her Instagram where you can view beautiful pictures of flat-lays and everyday organic captures.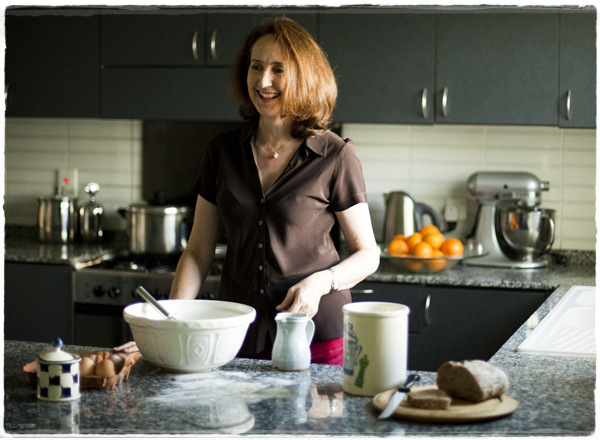 Blogger Interview Feature: Sally of MyCustardPie.com
In our feature, Sally shares an interesting story about how she came up with the blog name as well as its history. She also gives important tips especially if your a newbie blogger. Read the rest of our feature below.
1. Tell us a little about yourself.
My hometown is Cheltenham in Gloucestershire, UK and I'm at home in the South West of England. I'm part of the digital marketing team of a small agency called ATOM with social media as my specialism. We moved to Dubai in 2000 from Saudi Arabia – and have witnessed the growth of the city – and we came to the Middle East for work opportunities.
2. Can you tell our readers more about your blog?
This is not a short story but I'll try and abbreviate! My blog is called My Custard Pie and I focus on real food and authentic travel. I'm concerned with the back story, the provenance of food, sustainability and small, local, artisan food production, the honest story behind an ingredient or a place. Real food means made from scratch and the recipes that I develop are all home-cooked, simple and comforting.
I've been blogging since 2010 although I was doing a form of blogging before this on Geocities (now closed) and by setting up a blog for the non-profit I worked for then. In early 2010 I signed up for a Gulf for Good challenge to walk the Lebanon Mountain Trail. I set up a blog to document my journey of getting fit and doing the challenge, plus to attract fund-raising. I absolutely loved doing it, started reading other blogs included those about food (101 Cookbooks for instance) and set up a blog, centred around food on a whim.
My name was thought of in a hurry with no real purpose – something I advise against! – I do love custard and I thought that a Custard Pie was a good analogy for life… delicious most of the time but can sometimes be a bit difficult – like a pie in the face. Too deep and meaningful for anyone to relate to.
Later that year I met up with some new food bloggers here in Dubai and we started a really tight knit and welcoming food blogging community. It was a doorway to exploring so many different cuisines and food cultures that people bring to the UAE. Since then I've also made good friends with other bloggers around the world.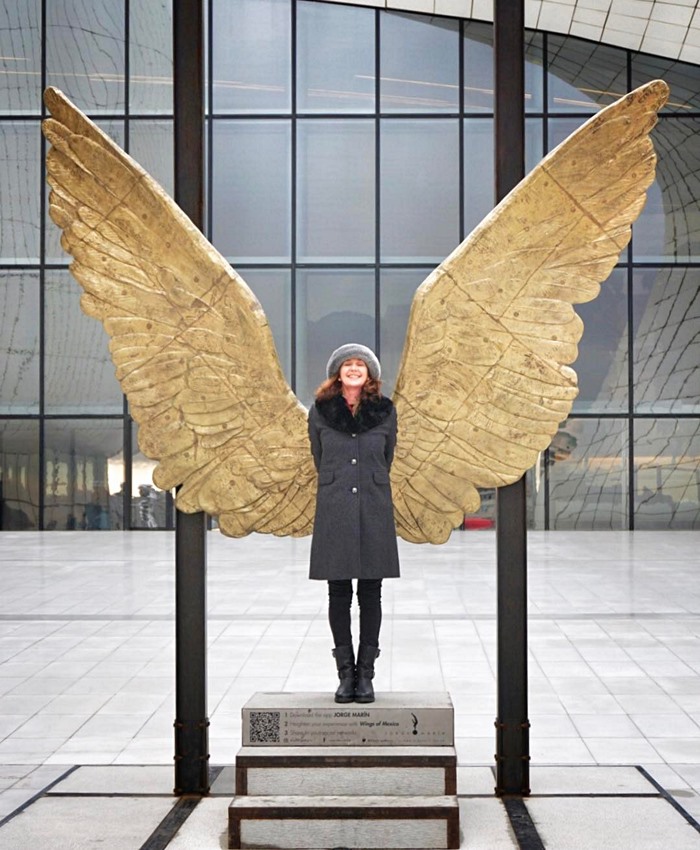 3. What are your top places to visit/attractions in Dubai?
I always recommend watching sunrise at the top of the Burj Khalifa. Having breakfast at the Sheikh Mohammed Centre for Cultural Understanding is one of my top of recommendations. You can then walk round the corner to the beautiful Majlis Gallery and then explore Meena Bazaar before taking an Abra across the Creek to the Spice and Gold Souk areas.
Sunset viewed with a cocktail in hand from the terrace at Folly in Madinat Jumeirah is always a good idea. And finally, although this should be first, take one of Frying Pan Adventures Food tours. I have actually lost count of how many I've been on. They are the very best way to see Dubai.
4. What are the restaurants that you recommend in Dubai?
This always stumps me as I like entertaining at home or going to my friend's houses the best. At the moment I'm enjoying the relaxed atmosphere and excellent food at Boca, Folly is excellent, Ruya under the helm of Colin Clague and Baker & Spice for home cooked food with really well-sourced ingredients.
For budget we like Al Fannah fish restaurant in Umm Suqeim 2 Fishing Harbour (less crowded than nearby Bu Qtair) and Ravis – not a well kept secret but always goes down well with visitors – I first ate there in 1994.
5. What's a common misconception you had about Dubai or the UAE that's been dispelled after you got here?
Difficult to answer because I can't actually remember any preconceptions I might have had. I visited Dubai in 94 before there was much publicity about it, and then came back a few times.
The thing I discovered and love about living here is that every nationality (there are 200 here) brings something of their homeland and it's usually food. Getting to know as diverse a group of people as possible, including our generous Emirati hosts, is the key to living here.
6. What has been your most successful blog post and what is it about?
There are a few: What to do before you visit Dubai, Visiting the Sulphur Baths in Tblisi and Where to buy organic, local veg in Dubai.
7. Name some of the bloggers/personalities whom you look up to and why?
Oh my goodness – so many! If I list any I am sure to miss people out so here are just a handful. Dubai friends Sarah Walton who has just left for Australia, author of The Hedonista blog and has just started a fab new one called The Local Graze.
Samantha Wood of FooDiva who I met before she set it up, and she's always had such vision and focus plus has remained absolutely true to her impartial principles.
Ren Behan – of blog of the same name – who also became a friend after meeting at blog conferences in London. She has gone from strength to strength including publishing a wonderful cookbook on Polish food last year.
Another person I met from that time is Regula Ysewijn who food styles and photographs in a beautiful and unique way – she has published two books and become a judge on the Belgium version of Bake Off.
Sara Tasker of Me and Orla is an amazing source of inspiration, Lady and Pups photography is incredible…
I could go on and on…
Your audience is global so most tips are not just relevant to the UAE. High quality food and travel photography is essential – and developing your own style that is easily identifiable. Being true to yourself and not being too weighed down by the huge amount of blogging advice that's out there is something I'd recommend.
There are so many blogs that follow a format and are basically the same. Buck the trend, follow your passions (or you won't last long), be adaptable, do what you love. Engage with your audience, be generous with your attention to other bloggers. Be honest too – always disclose any collaborations.
Keep an eye on the new UAE influencer license – stay on the right side of the law.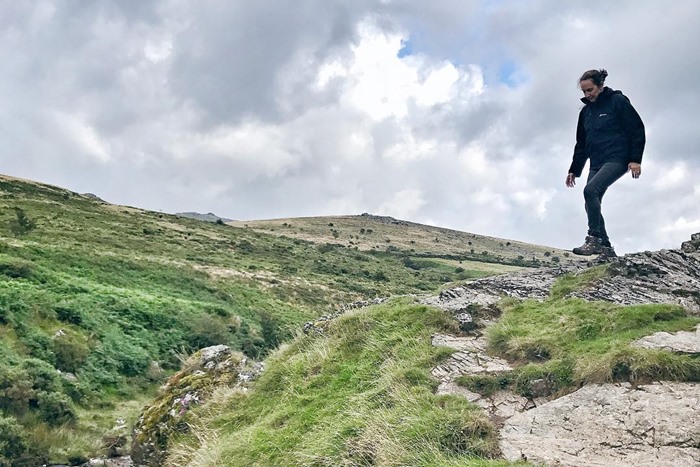 Connect with Sally on Social Media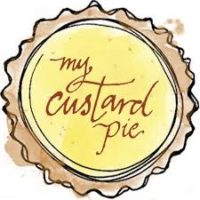 Instagram: @MyCustardPie
Facebook: MyCustardPie
Twitter: @mycustardpie
YouTube: MyCustardPie