Our next staycation was held at Al Raha Beach Hotel in Abu Dhabi. Being part of the Danat Hotels and Resorts, this is the third Danat property we were able to visit and I was excited to check it out especially after seeing hotel reviews from other bloggers with the Aldar HQ building (Coin Building) as the backdrop. We've only seen it from afar whenever my wife and I would have a trip in the emirate of Abu Dhabi. It's nice to finally see it up close.
Compared to the 4-hour drive in Danat Jebel Dhanna Resort from Sharjah, Al Raha Beach Hotel is just a little over an hour's worth of travel time. Upon entering the lobby of the hotel, we were excited to see how grand, colorful, and ridiculously spacious it is (I mean this in a good way). Seriously, the size of the lobby seems like a school gymnasium!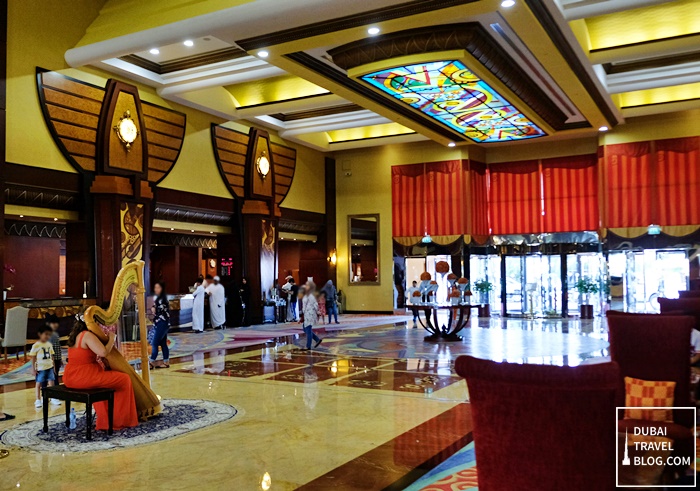 grand lobby with a professional harpist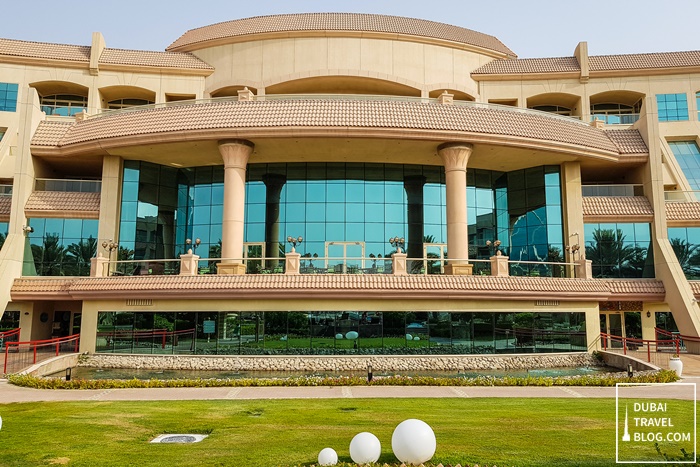 family-friendly hotel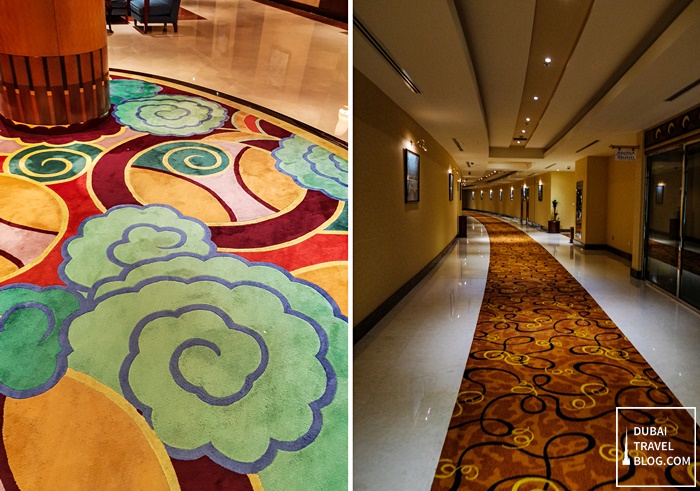 colorful carpets
Staycation at Al Raha Beach Hotel
Check in was quick. The receptionist advised us that even if our room number started with the number 3, we needed to press 2 on the elevator.
Our room was located at the corner part of the new wing extension. It's nice that we didn't have to go outside the building and it wasn't that long of a walk compared to another hotel we've stayed in the past.
While heading towards our room, we couldn't help but feel like we were in a luxury cruise ship; only there is so much space to move freely.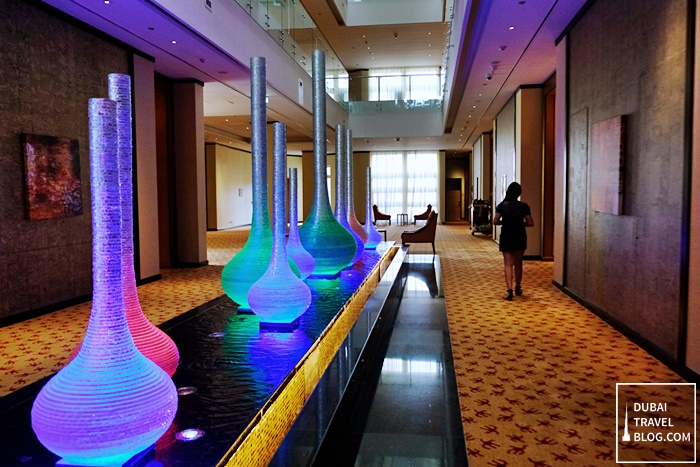 hallway at the new wing (extension)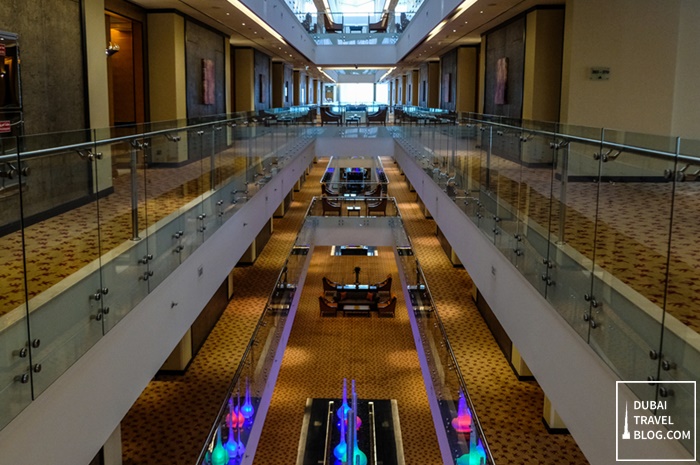 new wing
Junior Gulf View Suite
Our room was a Junior Gulf View Suite, a very generous 63-square-meter area that still kept up with the high ceiling design. Facilities include a full entertainment center, coffee/tea makers, in-room safe, minibar, etc. There's a balcony facing waters and the villa residences.
There's also an end of bed sofa bench which we really enjoyed especially when we want to just lounge around without sitting on the king-size bed. This is on top of the two lounge chairs located in one corner. The console with fresh fruits and complimentary dessert snacks was a nice touch. Lastly, the room has a comfortable work desk for me so I can set up my laptop.
WiFi is free and was running about 11.2 Mbps on speed test.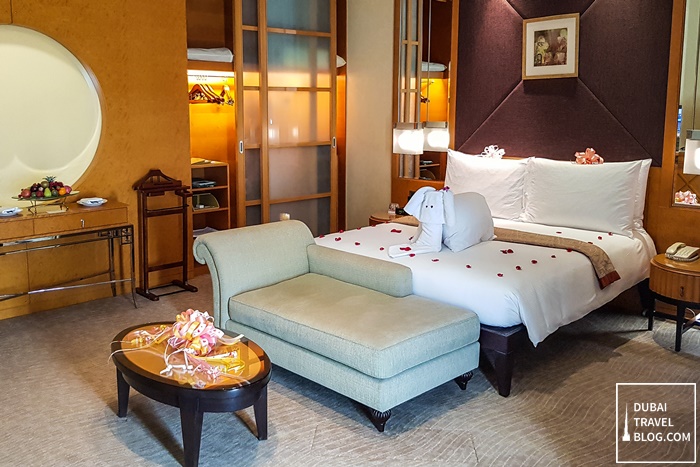 our bedroom
 amenities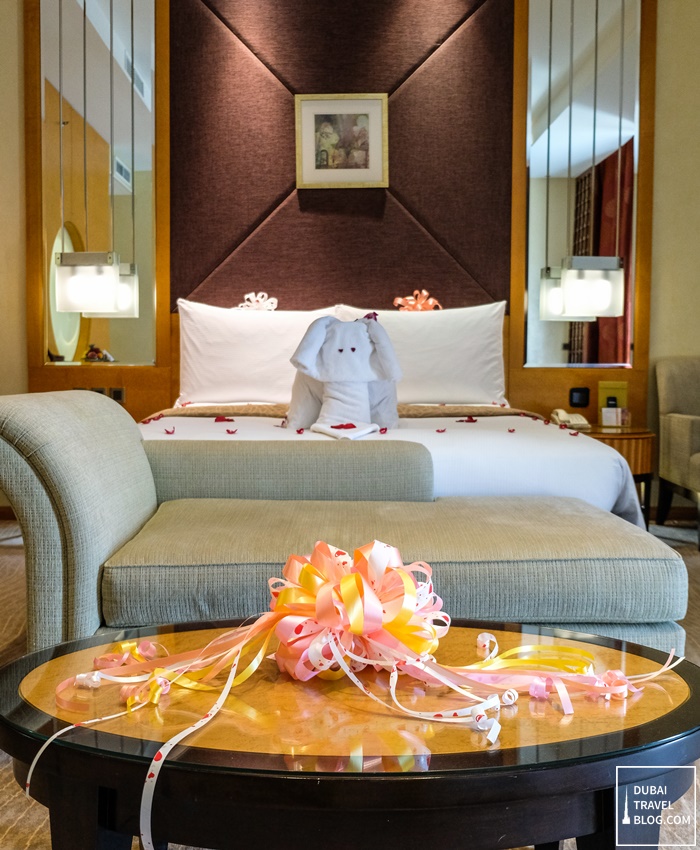 bedroom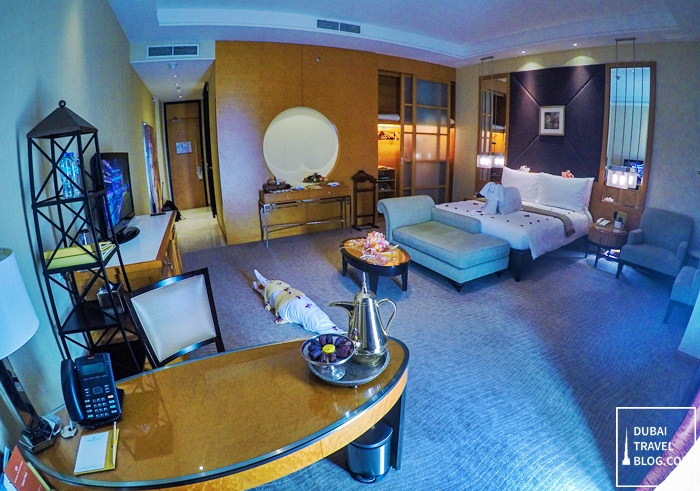 huge room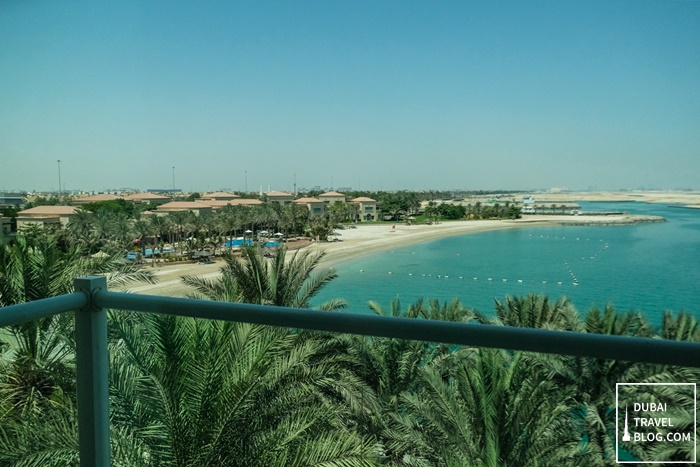 view from our balcony
Bathroom
The bathroom was very spacious (yes, I keep saying how spacious the place is). It has a huge bathtub, separate walk-in shower, toilet and bidet in a separate partition, wash basins, and plenty of fluffy white towels.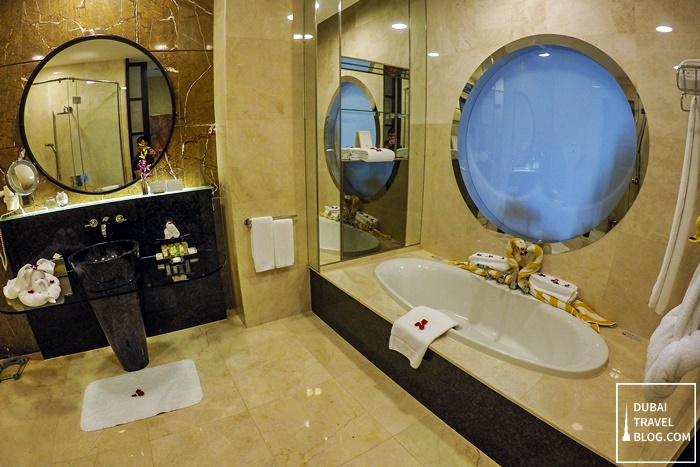 bathroom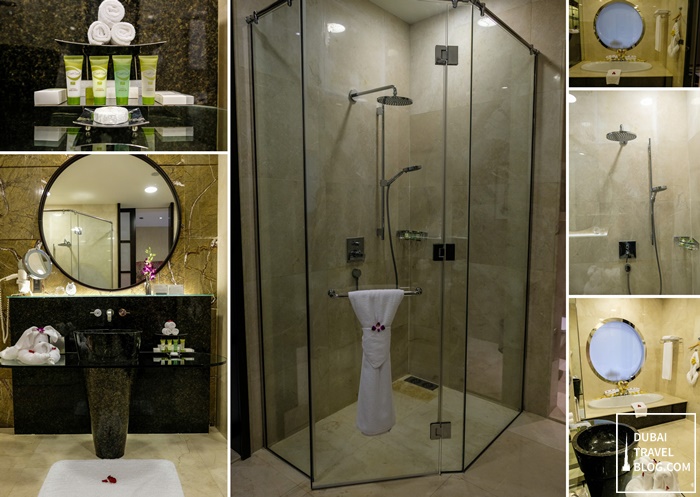 inside the huge bathroom
Towel Animals
Another interesting highlight in our room were the quirky towel animals and nice flower petals the staff laid out. Aside from swans, the housekeeping staff put their towel game on by forming a crocodile, elephant, monkey, dog, and even a hamster using towels and pillows. The creativity is surely worth mentioning.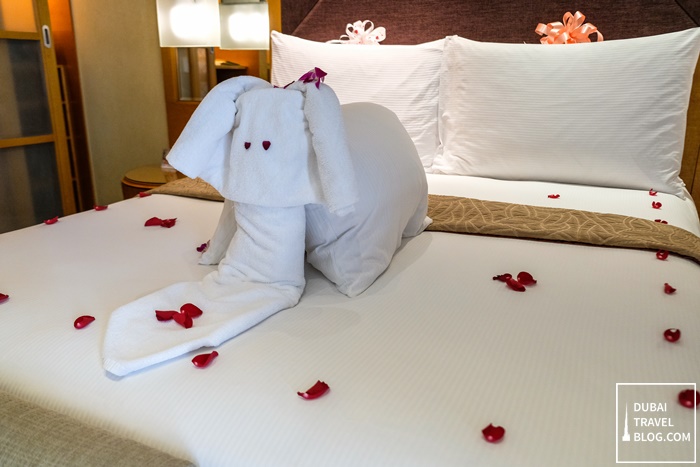 elephant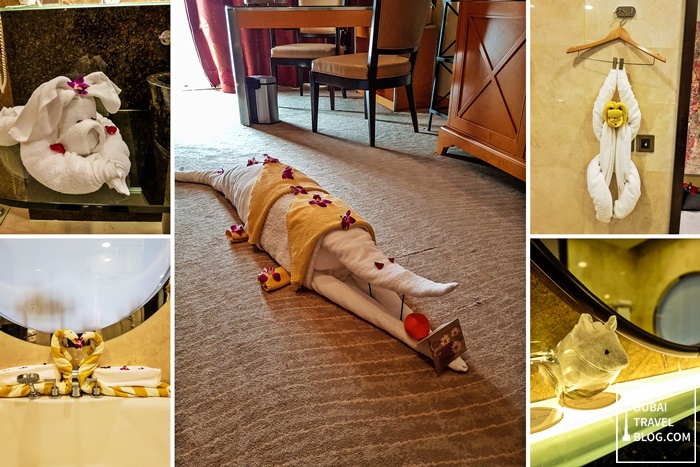 puppy, swans, crocodile, monkey, hamster towels
Outdoor Swimming Pool
As much as we loved our room, majority of our stay was spent at their outdoor swimming pool. I longed to get some sun even if it's summer season so we lounged at the pool and took a dip in between. Surprisingly, we didn't feel it being scorching hot. It was a bit windy and there were plenty of sun shades to rest, plus we kept swimming and hydrating ourselves so I guess that helped a lot.
Just beside the main pool, there is a water playground for children which definitely makes it a family-friendly destination in the emirate. I didn't take photos of the pool as there were plenty of children in the area.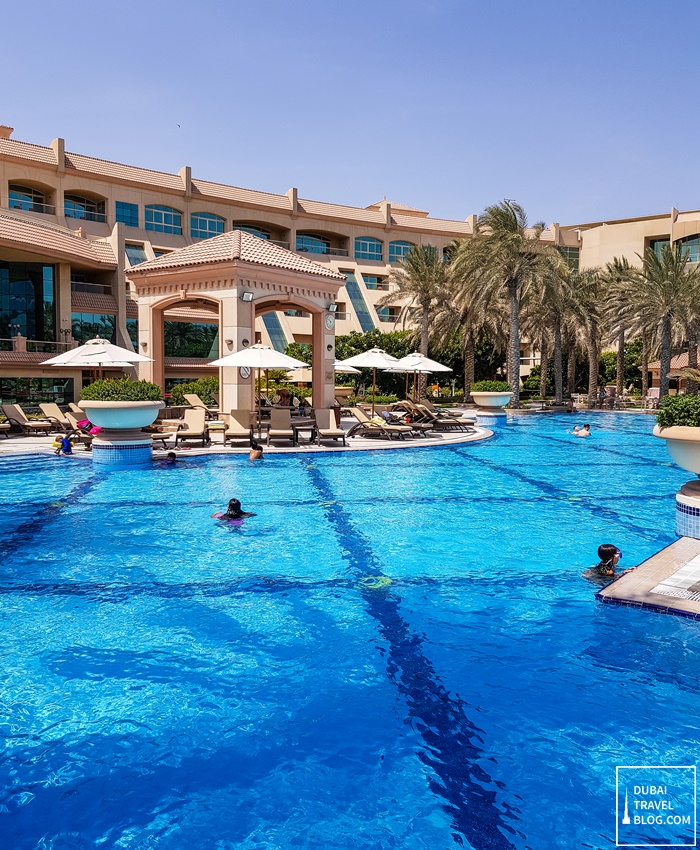 swimming pool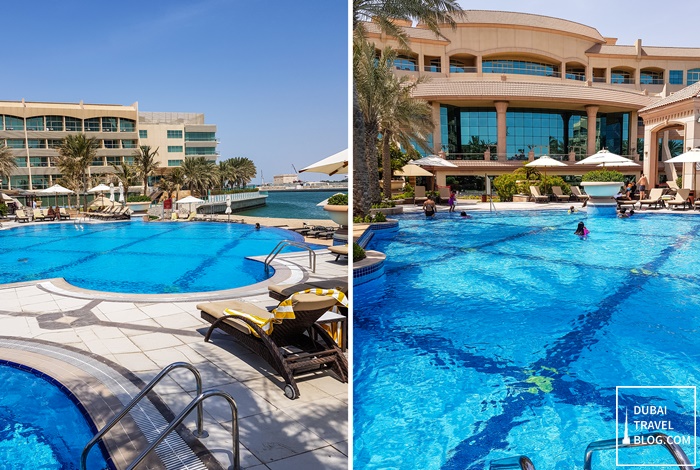 main pool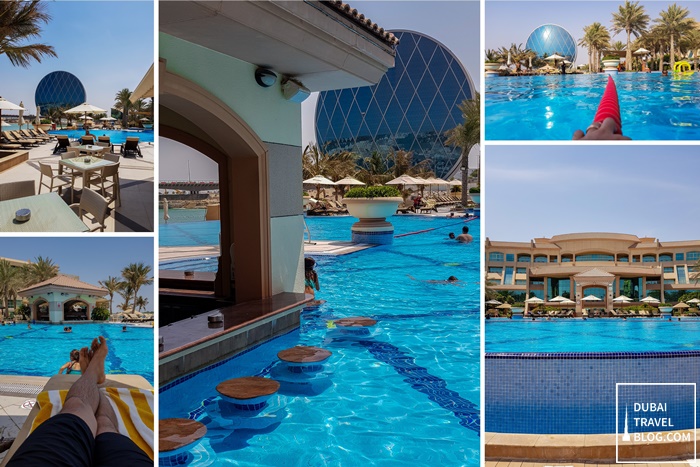 hanging around by the pool
Gym, Spa and Recreation Club
The hotel's resident spa, Body and Soul Spa and Recreation Club, offers various massage treatments and we were booked for a Deep Muscle Relief treatment for a much needed rejuvenation. It was a relaxing session and I can say has got to be our best massage experience among the Danat properties we've stayed.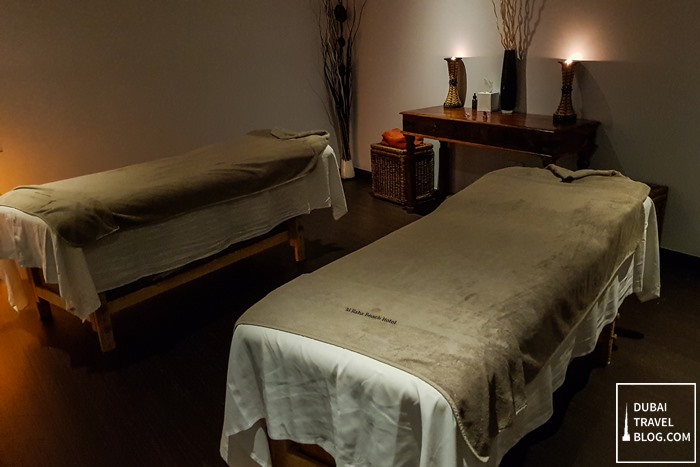 couple's room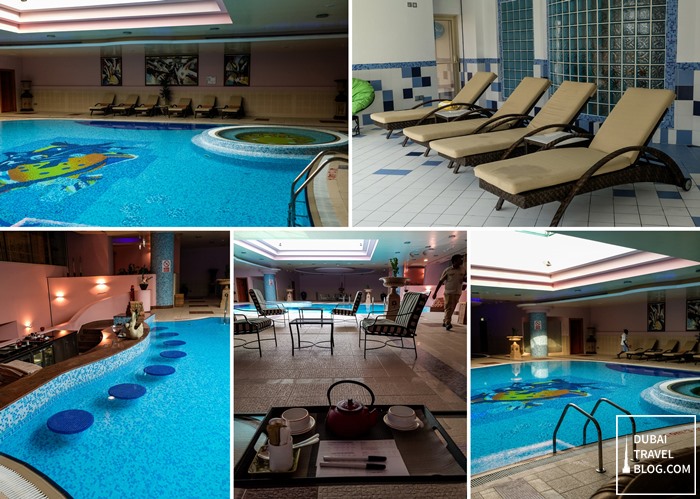 the indoor pool at the 3rd level
There's a gym with state-of-the-art equipment for cardio and weights located at the Basement level. On the same floor, you can also see a salon, and an indoor Aquamedic pool.
The Aquamedic pool has water jets that helps relieve muscle tension and quite an activity to enjoy especially when the summer heat outside may be too much to bear. We can attest that the hotel goes beyond the basics when it comes to amenities to pamper yourself.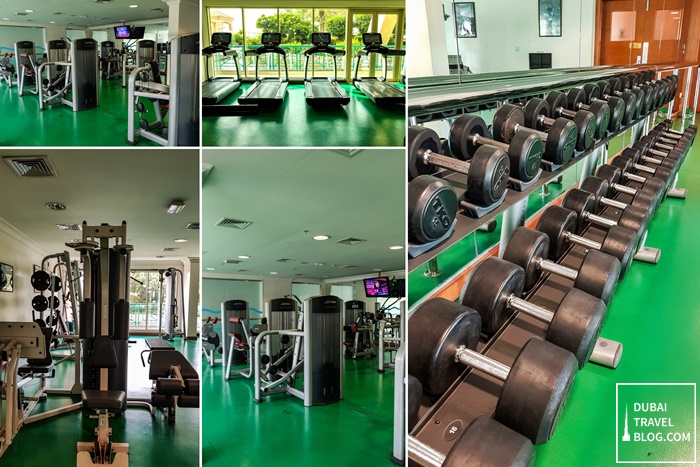 gym and fitness center at the Basement level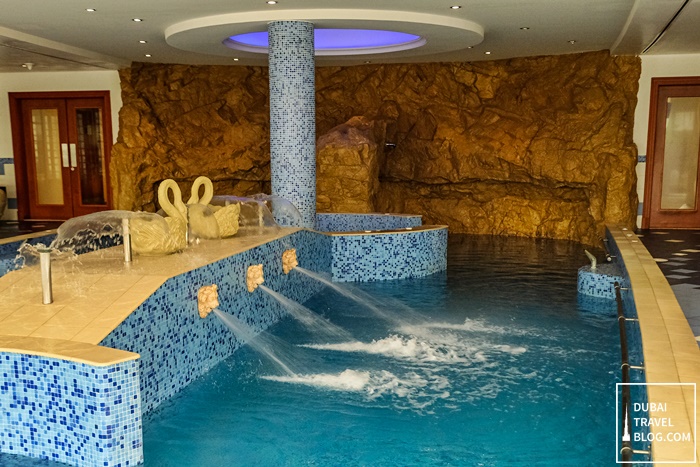 Aquamedic pool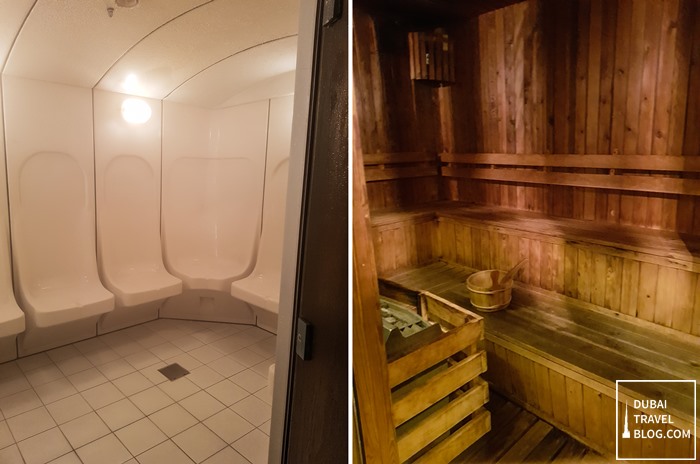 steam and sauna at the 3rd level
Restaurants
While the hotel has about 8 places to dine, we were able to sample only 3 of these places. We had breakfast and dinner during our first night at their All Day dining restaurant, Sevilla. During our second night, we had dinner at the Italian Restaurant, Azur.
While lounging at the pool, we also ordered a few drinks from their La Piscine Pool Bar & Restaurant. They also have a shisha place, clubhouse, and bars.
ALCOHOL: Yes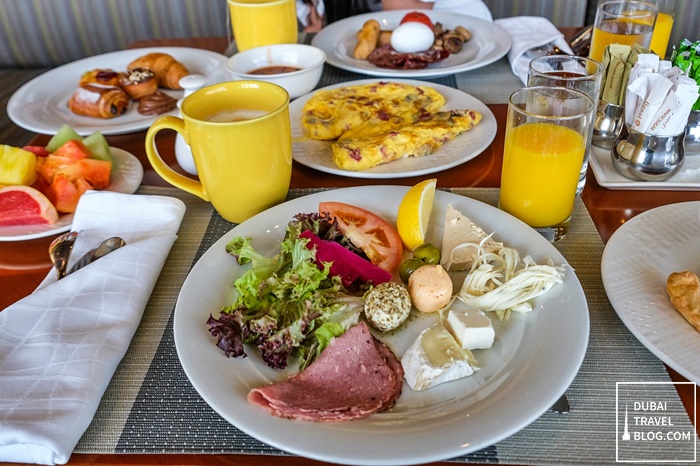 breakfast at Sevilla restaurant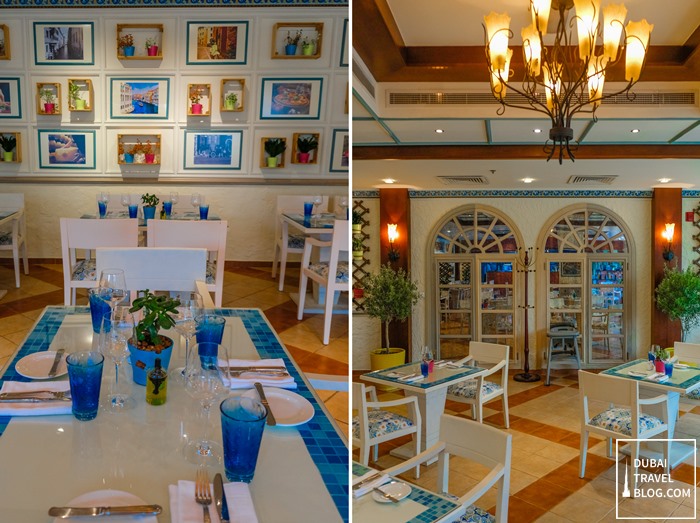 Azur restaurant
pan fried stone bass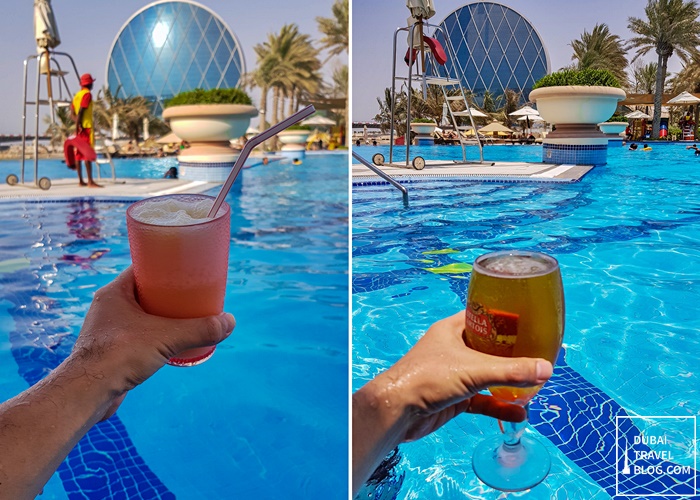 drinks by the pool at La Piscine
Aside from the gym, the hotel has a squash court at the basement level and they also have water sport activities such as jet-skis, kayaks, etc. in the beach area.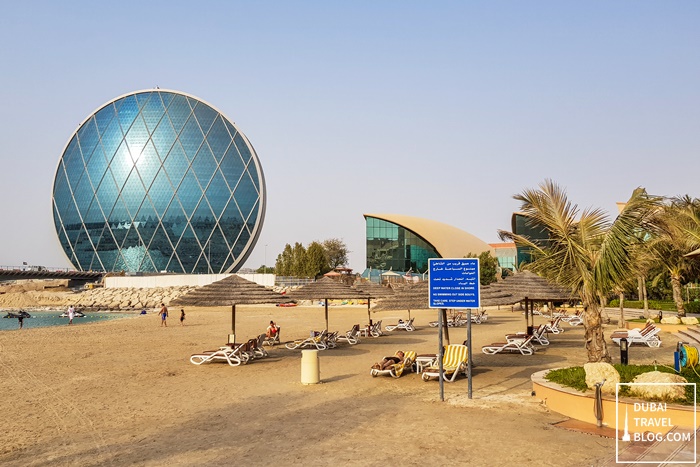 beach area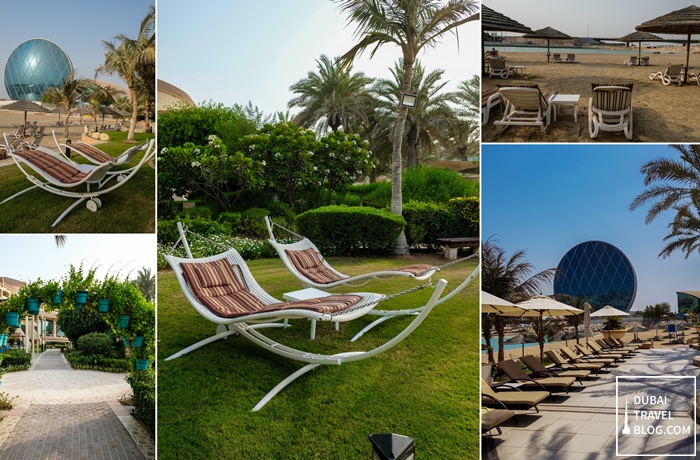 hotel grounds
Regular Bus Schedules to Abu Dhabi Tourist Spots
A nice touch is that the hotel provides complimentary bus rides to the famous tourist spots in Abu Dhabi such as the Sheikh Zayed Grand Mosque, Emirates Palace, etc. This is a great service especially to those who are not based in the UAE and want to see the top attractions in the capital.
There's also the Al Raha Mall just beside the hotel if you need to shop a few items.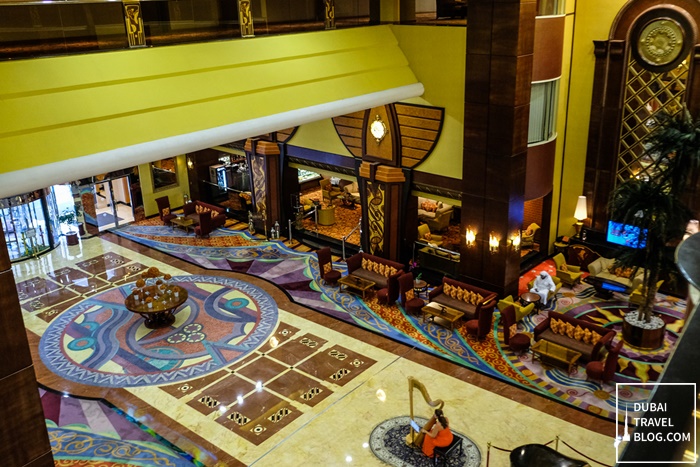 view from the 2nd level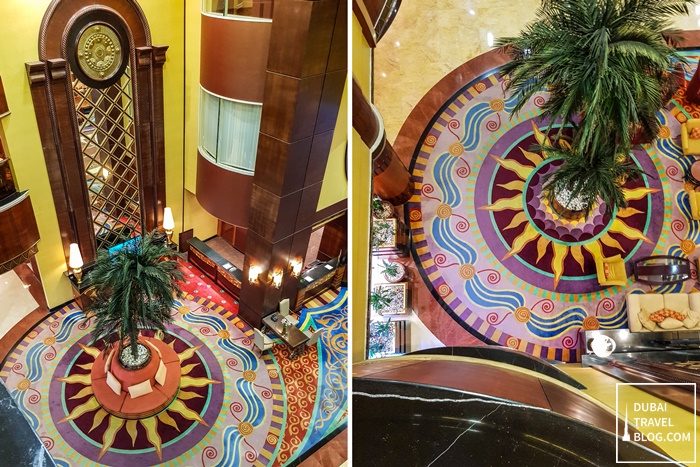 colorful lobby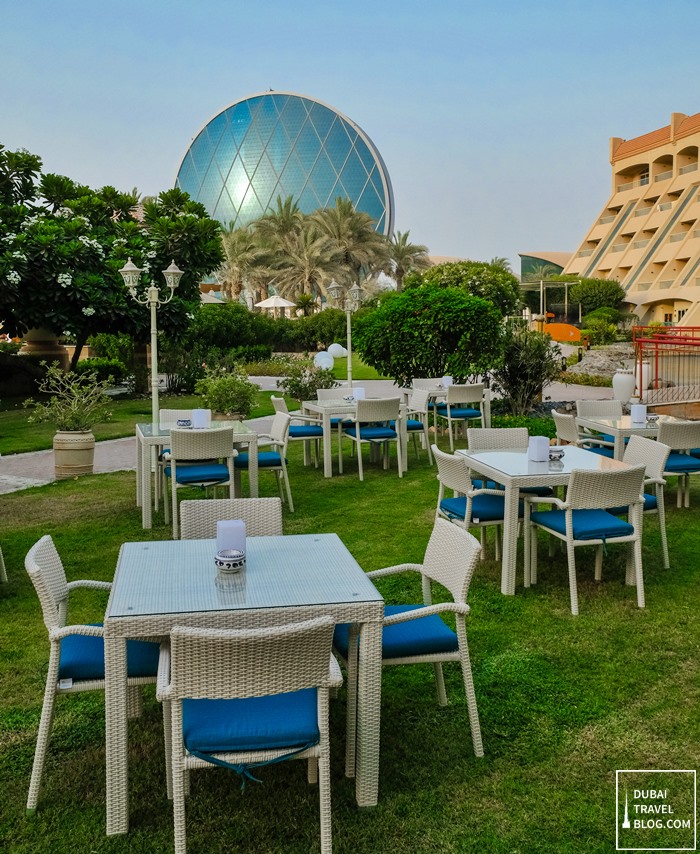 when you dine alfresco at Azur
Overall, Al Raha Beach Hotel offers a relaxing break just within the emirate. It's not a long drive to get there and they have many facilities and amenities for you to enjoy your stay. You should check it out.
Video: Staycation at Al Raha Beach Hotel
Below is a video clip summarizing our 2-night stay in the hotel:
NOTE: We were invited to a complimentary stay in Al Raha Beach Hotel. All opinions are my own. 
Contact Information
Al Raha Beach Hotel
Address: Abu Dhabi-Dubai Road (E 10 Road) – Abu Dhabi – United Arab Emirates
Phone: +971 2 508 0555
Website: http://alrahabeach.danathotels.com/
Facebook: @AlRahaBeachHotel
Instagram: @AlRahaBeachHotel
Twitter: @AlRahaBeach
Google Map Location
Below is a map guide to get to the hotel.