We had dinner and breakfast at the all-day dining restaurant of Al Raha Beach Hotel, Sevilla. Located just adjacent to the lobby of the hotel, the restaurant offers an international menu including European, Arabic, Italian, and Asian dishes.
Also Read: Italian Dinner at Azur Restaurant in Al Raha Beach Hotel
The high-ceiling restaurant is able to handle a capacity of 150 people and the buffet area is situated in an elevated area.
ALCOHOL: Yes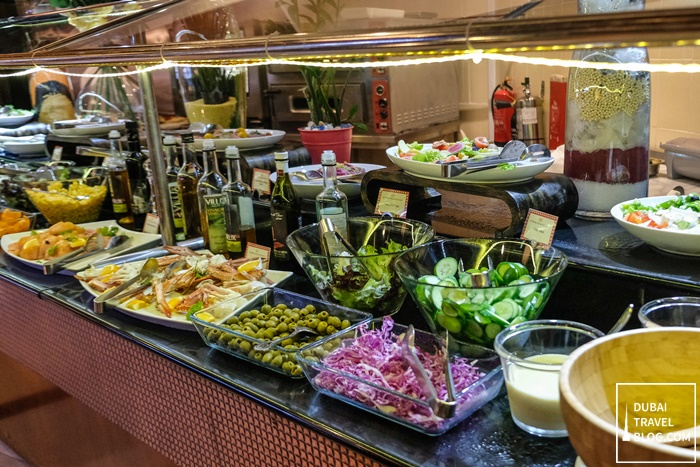 salads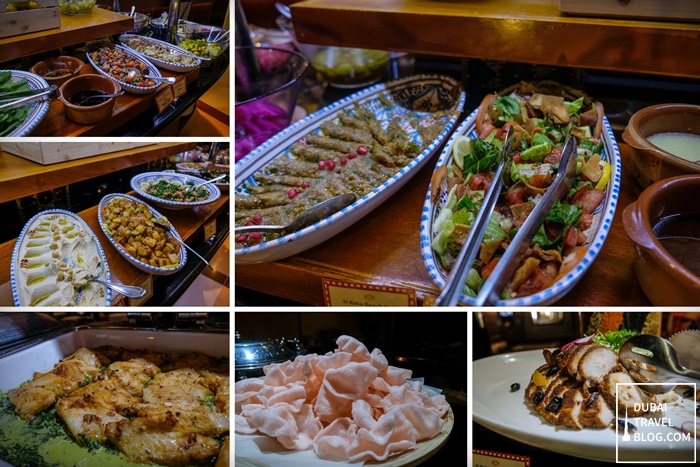 dinner buffet
Sevilla All Day Dining Restaurant in Abu Dhabi
The theme for the night was simply 'international' so there were some Arabic, Chinese, Indian and international options. Some of the items that I enjoyed were the beef tagine, salmon and the dumplings.
Our dinner came with complimentary alcoholic beverages so we opted for a glass of wine and some beer.
spacious restaurant with high ceiling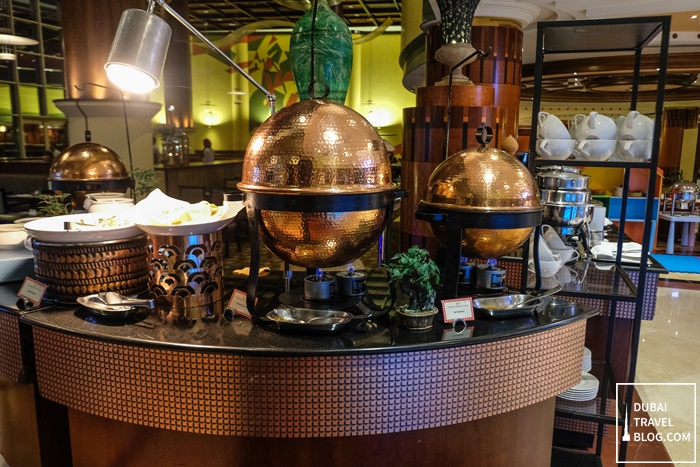 Indian food station in traditional pots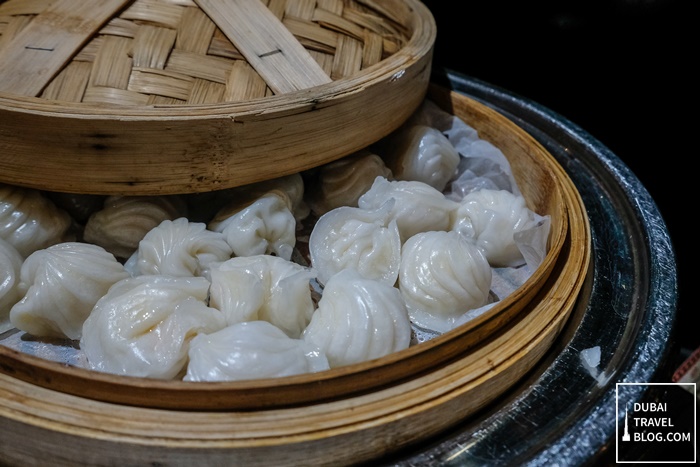 dumplings
For desserts, the restaurant has a variety of cakes, Arabic sweets, candies, and pastries for dessert. They even have a chocolate fountain and some jars of M&M's and gummy bears available which makes it even more kid-friendly. I took a few portions of penne pasta from the kid's section. 😉
gummy bears, m&m's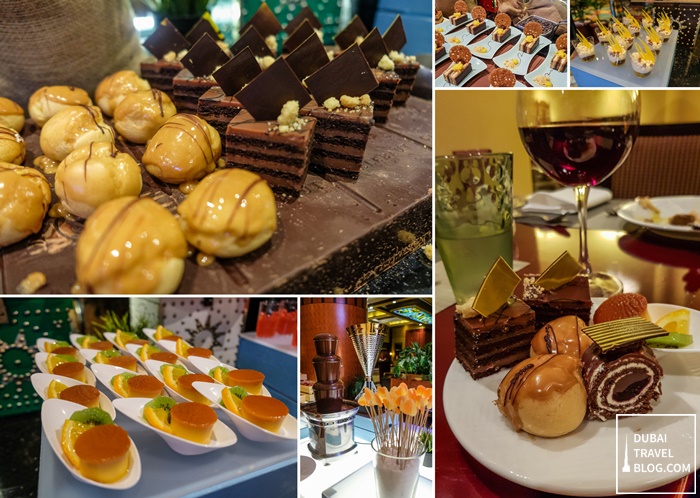 desserts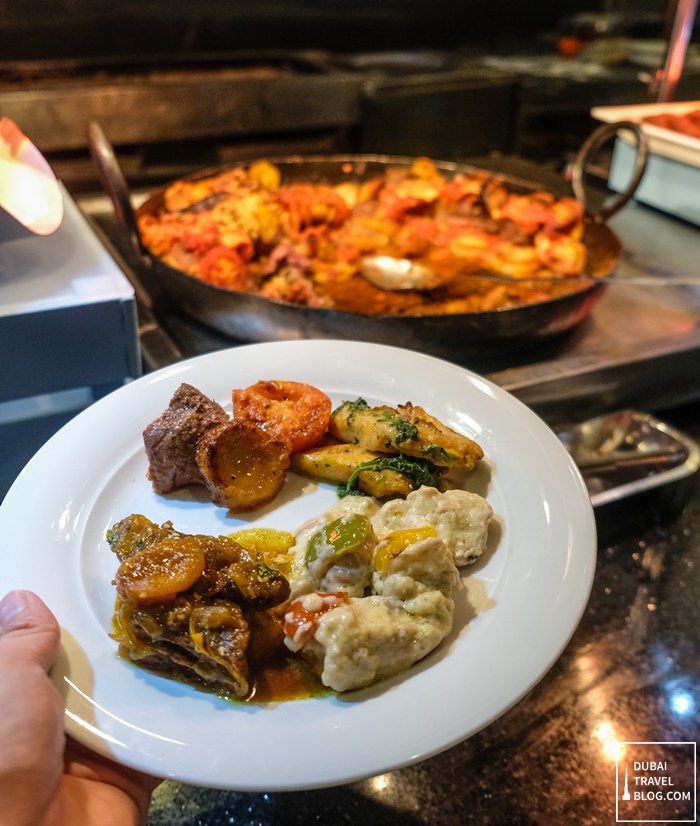 taking small portions
Breakfast
We dined in Sevilla the morning after for breakfast. They have a good selection of fresh fruits, nuts, yogurts, cheese, salads, and main menu items like bacon, beans and sausages.
I enjoyed ordering our omelette from the live cooking station as they have a variety of fillings to choose from. I was also very happy with the fruit selection.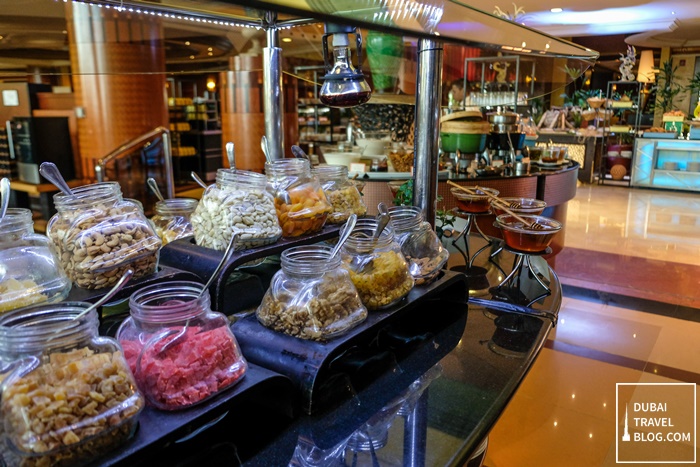 nuts and dried fruits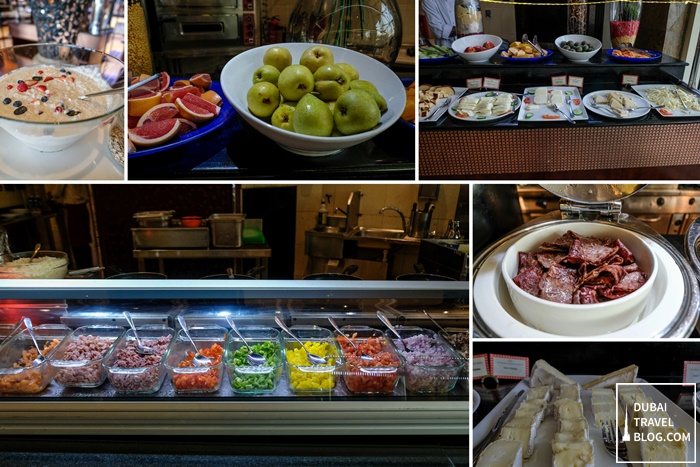 breakfast options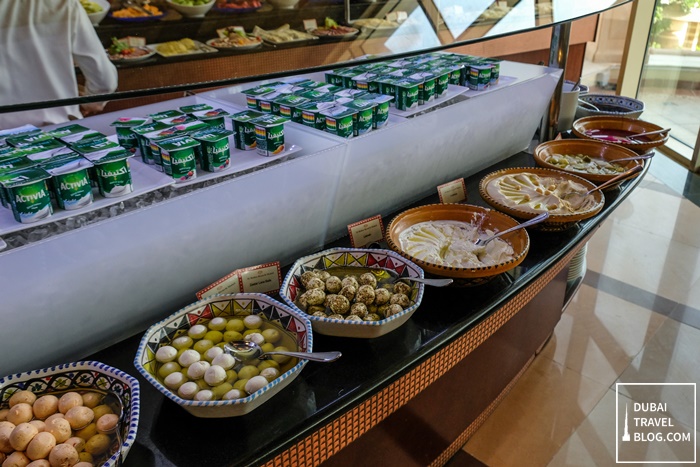 mezze, cheese, yogurt
The restaurant offers a good view of the outdoor pool area. However, since it's summer, we opted to stay inside. The glass windows gave off terrific terrific indoor lighting and sets a nice tone to start the day right.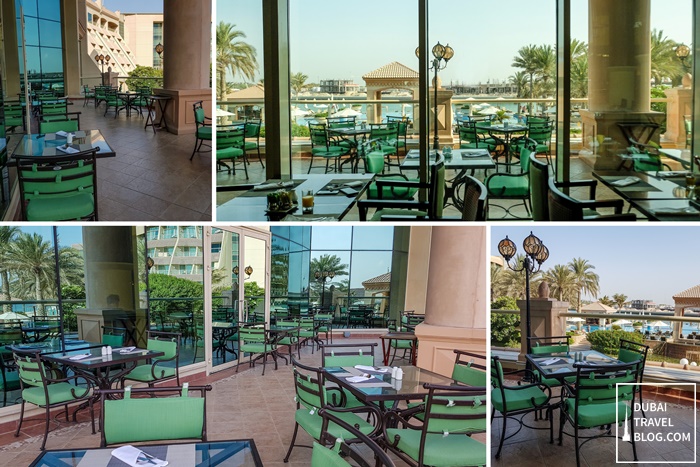 seating outside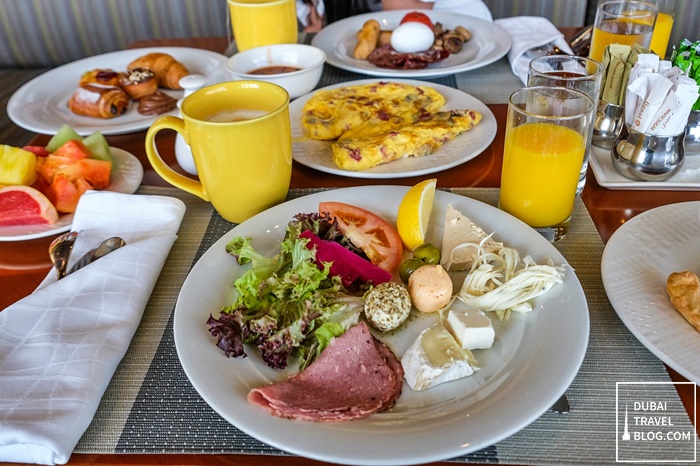 breakfast
This all day dining restaurant offers creatively prepared dishes with European, Italian and Asian influences. The restaurant brings inspiring and innovative world cuisines from a spectacular elevated location overlooking the Arabian Sea.  The ultra stylish 150-seat restaurant has an open kitchen dominated by a central skylight, creating distinctive day and night moods which is coupled with soothing live entertainment. The contemporary crescent shape design and stylish features of Sevilla make it an exotic and elegant venue for breakfast, lunch or dinner.  Also features an outdoor terrace for dining.
– Al Raha Beach Hotel
NOTE: We were invited to a complimentary stay in Al Raha Beach Hotel. All opinions are my own.
Contact Information
Sevilla Restaurant
Address: Hotel Lobby, Al Raha Beach Hotel, Abu Dhabi-Dubai Road (E 10 Road) – Abu Dhabi – United Arab Emirates
Phone: +971 2 508 0555
Google Map Location
Below is a map guide to get to the hotel. You have to go to the lobby elevator and head to the Basement level to get to the restaurant.