We had a guided tour of the Royal Opera House Muscat right after having lunch at Sundus Rotana. This Opera house is the leading arts and culture organization in the Sultanate of Oman and provides a venue for engagement on global culture through educational, artistic and cultural programs.
Also Read: From Abu Dhabi to Muscat with oman Air
"Royal" is an exact term to describe the opera house. From the outside, it may look like a regular building, but inside is quite different with its beautiful architecture. According to their website, the design is derived from Islamic, Mughal, Oriental and European art. It's a lovely place to visit even if you don't watch a show and this was a major highlight of our day tour in Muscat.
Visiting the Royal Opera House in Muscat, Oman
When we arrived at the front-court, we immediately noticed how polished the floors were. We even joked that we should to remove our shoes cause it's too shiny.
We took a guided tour that lasted for 20 minutes at 3 OMR (30 AED) per person. It's worth the price as an expert will explain and share the history of the building, its features as well as some trivia and insights about the opera house.
Here are some photos I've taken during our visit: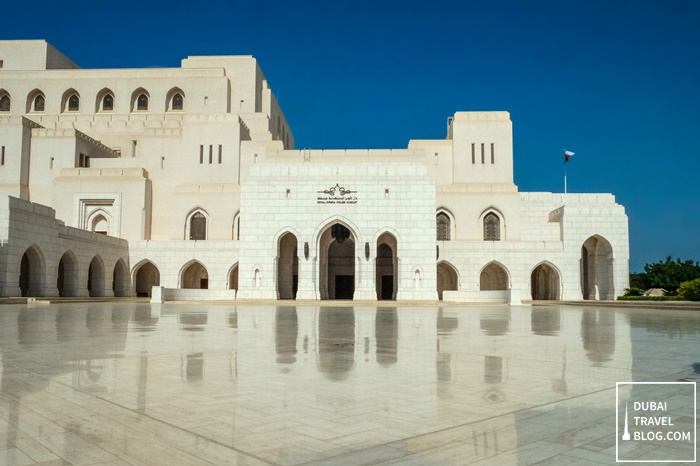 outside the building, shiny floor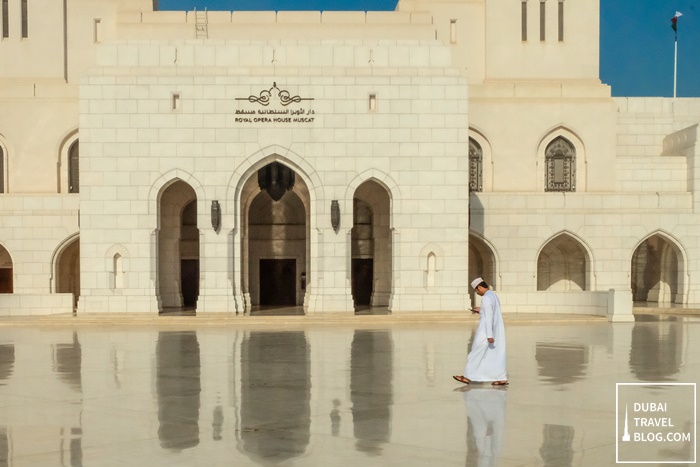 a local, visiting the Royal Opera House Muscat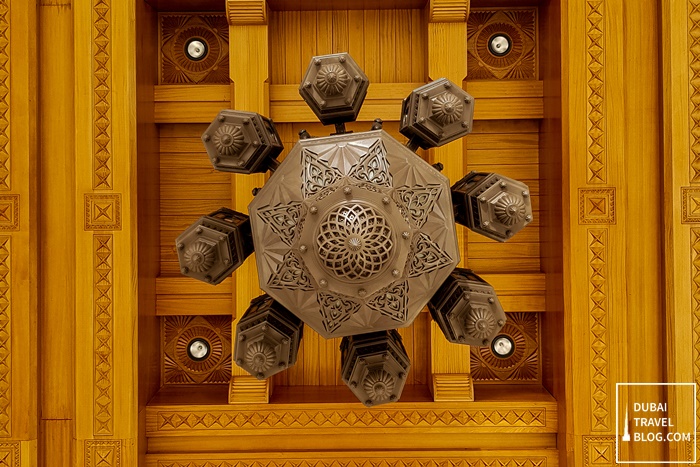 looking up
We waited at the lobby of the opera house while sorting out our tickets. Security was strict and made sure to scan our items as we entered the building. While at the lobby, we couldn't help but admire the stunning architectural design because we really didn't expect it to be that grand.
Maintenance crew were also fixing a bulb in one lamp which shows how meticulous the staff are in keeping the quality of the structure.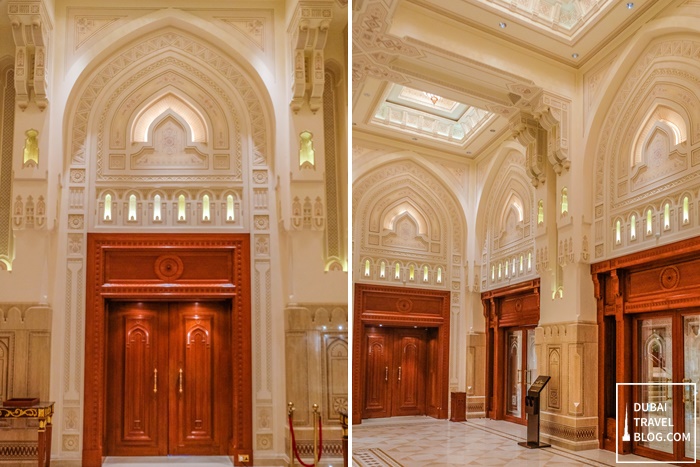 lobby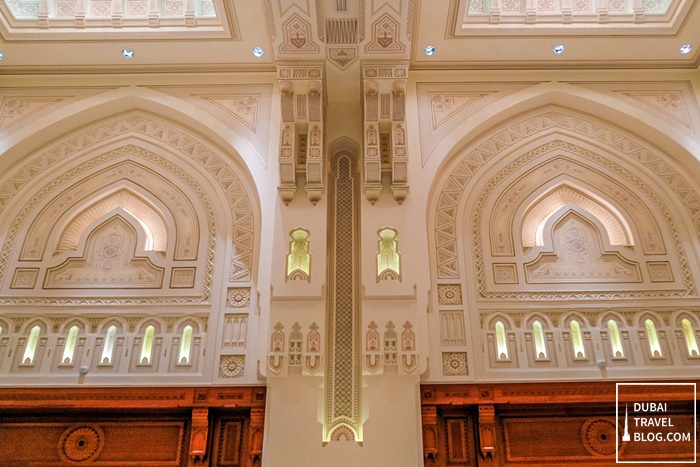 intricate designs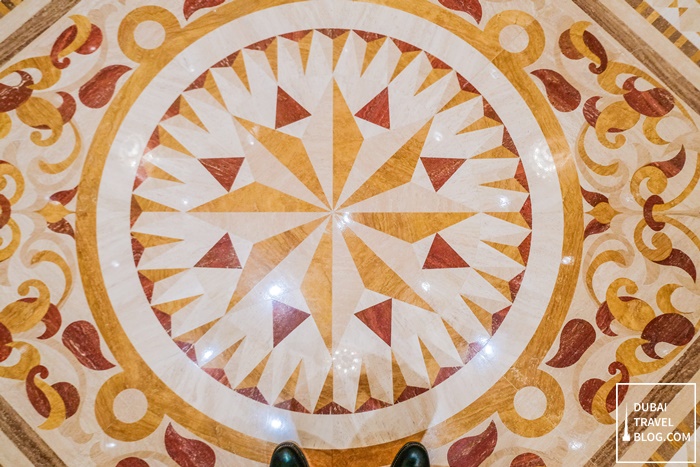 floor design
As we started the tour, we were led to the entrance hall where the roof was even higher. The opera is built with marble and accented with hand-carved wood. Crystal chandeliers also adorn the ceiling. It's stunningly grand and classy!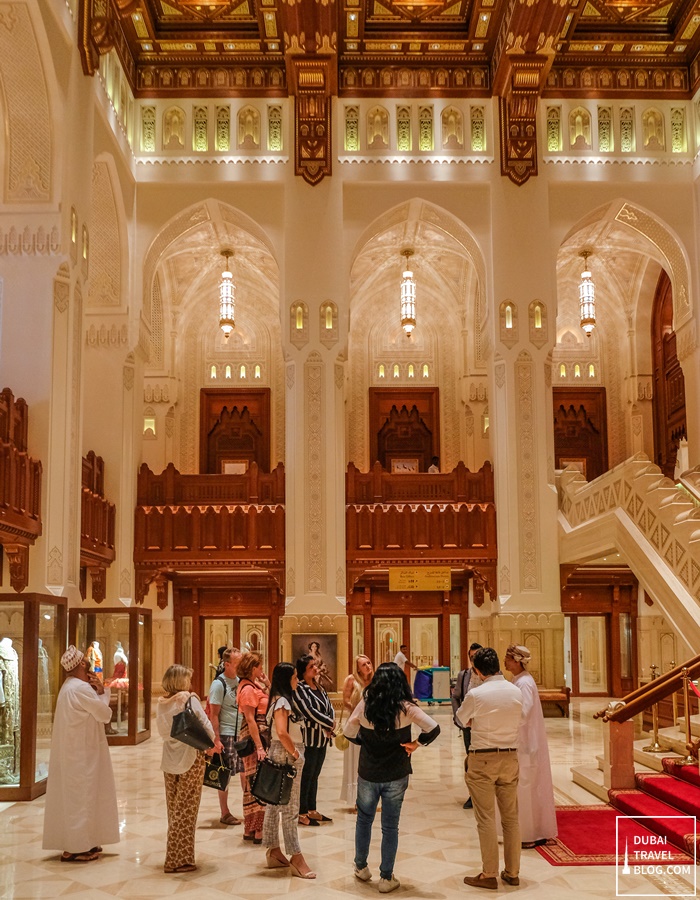 our tour inside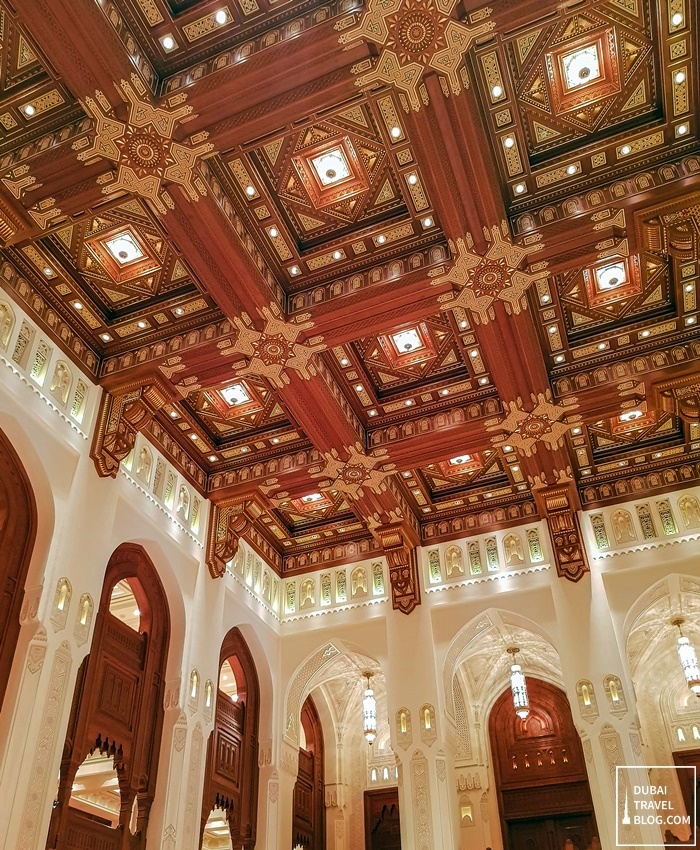 high ceiling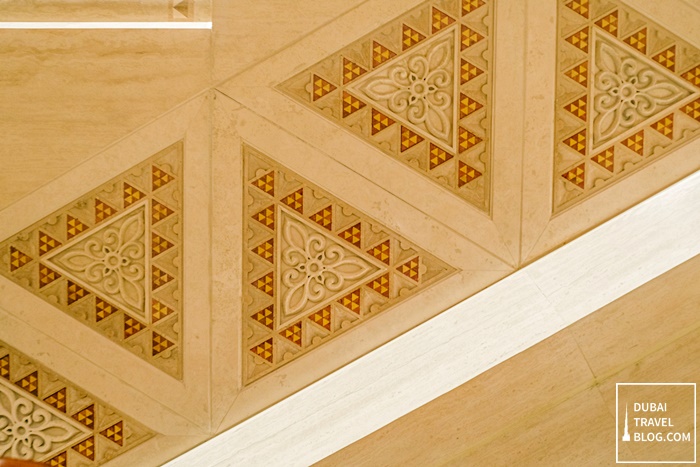 design on the side of the stairs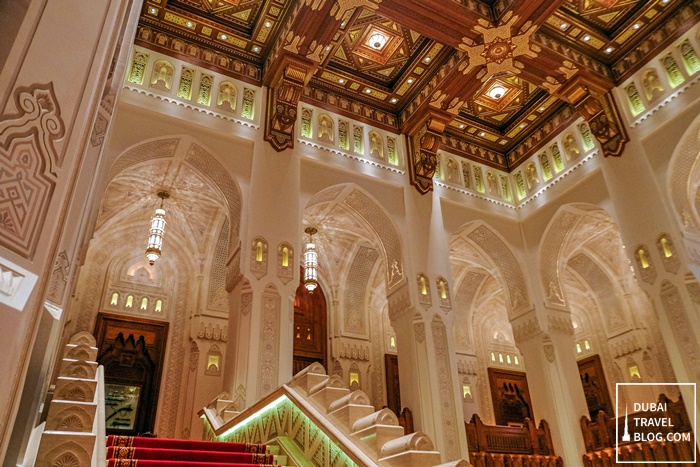 it's very grand and spacious inside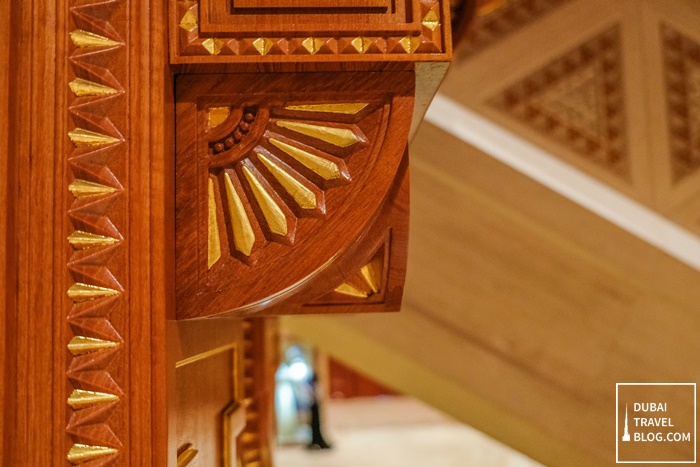 small details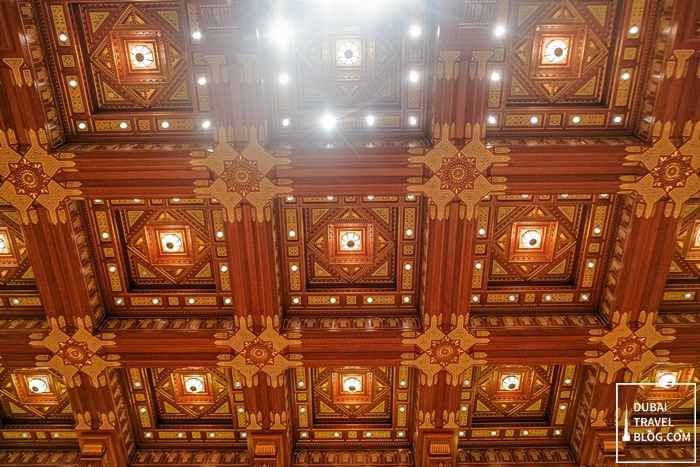 lights on the ceiling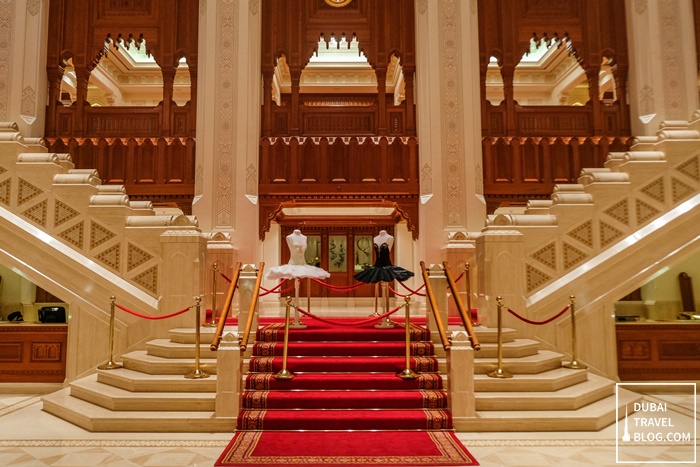 ballet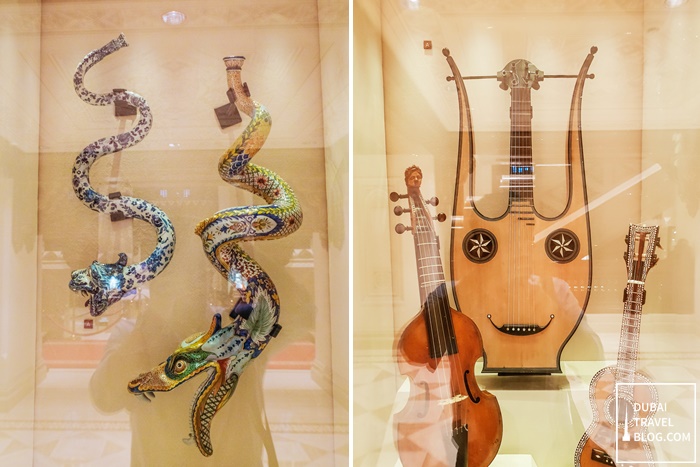 musical instruments – one looks like Groot ;P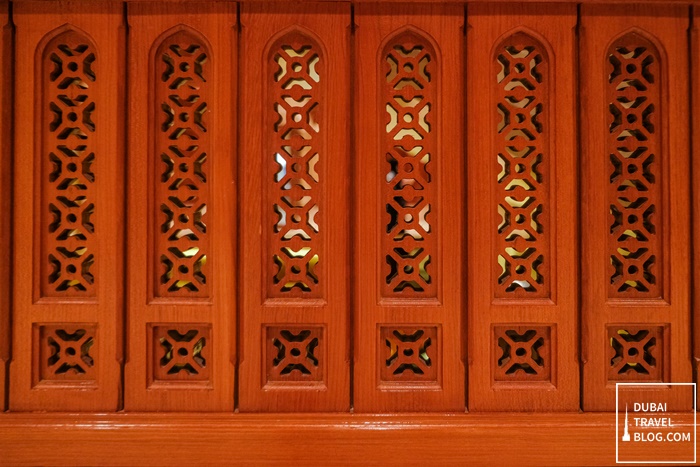 fence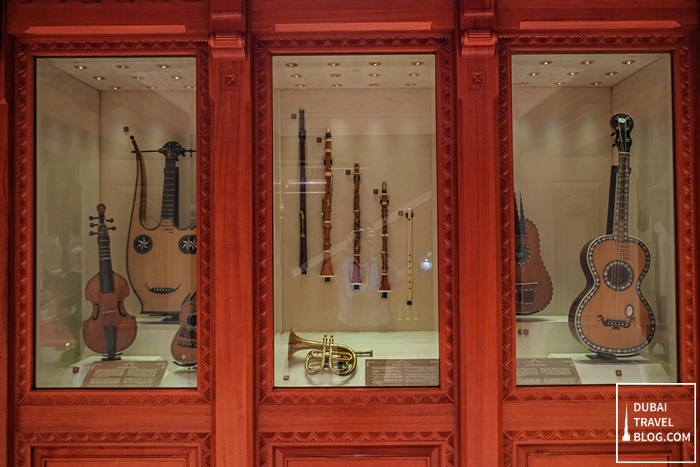 musical instruments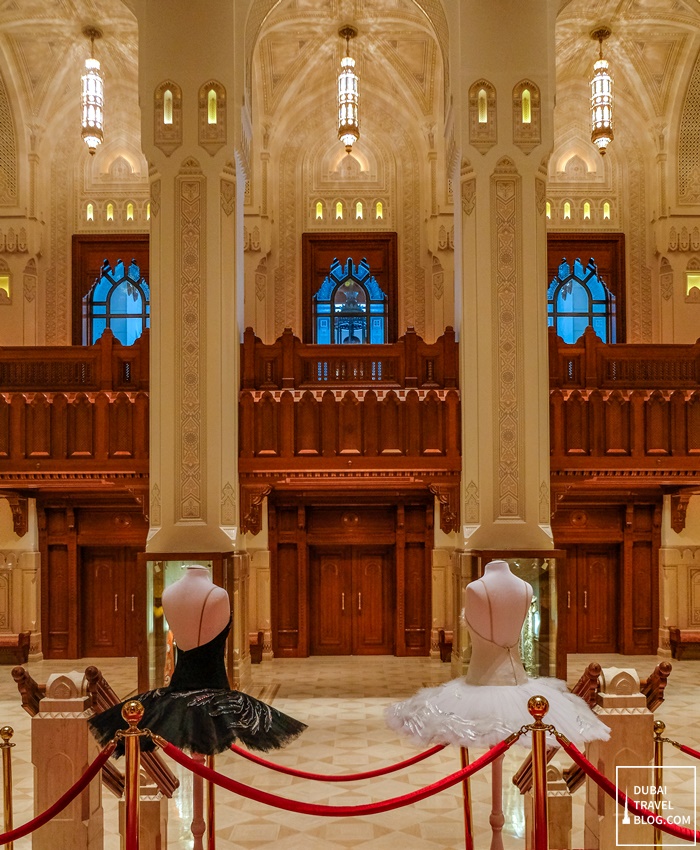 love the wooden accents
We went inside the theater and saw a few staff and crew preparing the stage. They were doing a rehearsal of Prince Igor. The seats and balconies are draped in wood.
This opera also offers modern equipment. Each of the seats are equipped with a multimedia interactive display system so that you can read subtitles as the play is going on. The theater can also be converted into an auditorium to house concerts.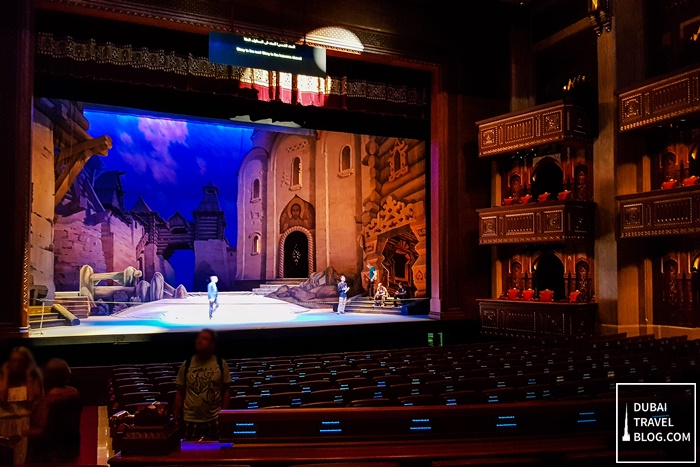 in the theater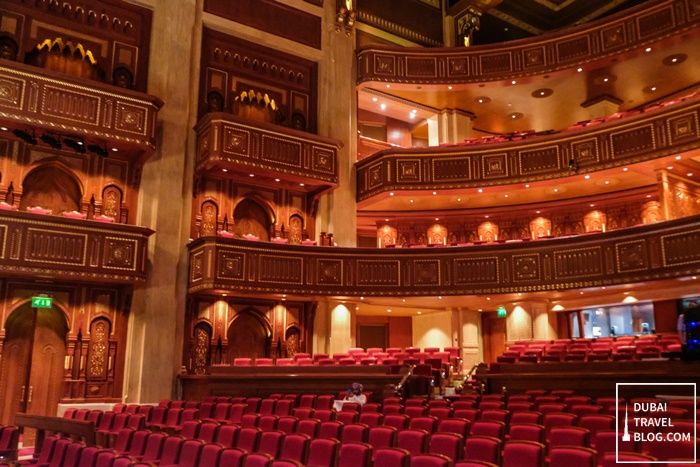 theater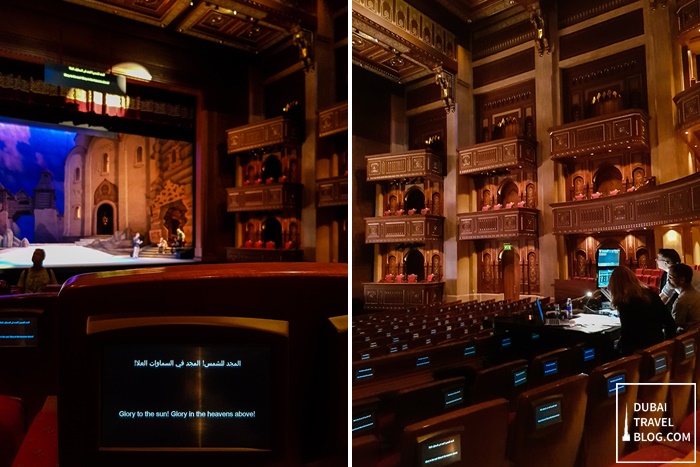 back seats has a screen panel which shows subtitles when the play is going on. – nice!
theater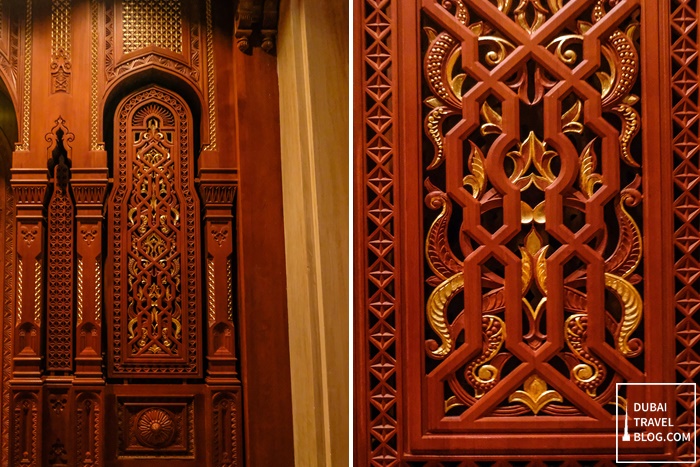 fascinated by the wooden carvings
The Royal Opera House Muscat aims to help new generations experience the magic and beauty of performing arts. They have regular shows including opera, ballet, musicals, dance, Arab shows, symphony music, world music, jazz, and other dazzling shows.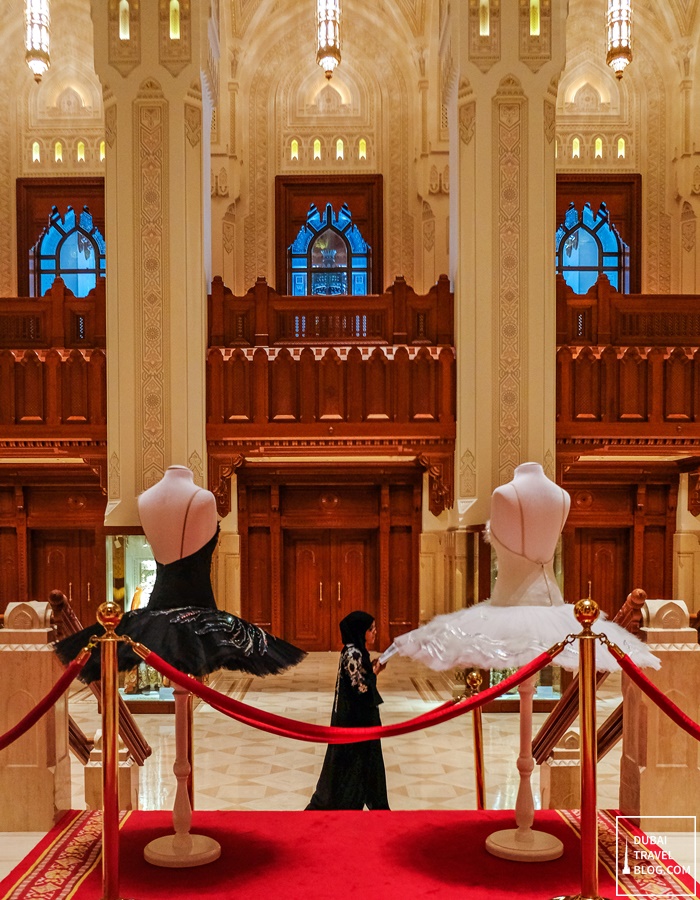 tour of the Opera House Muscat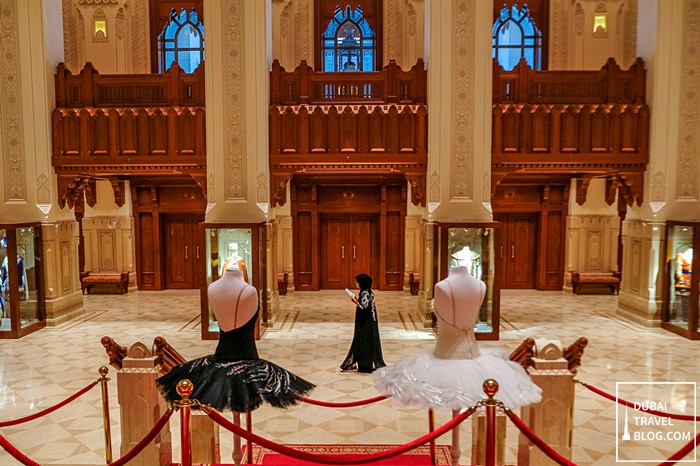 Royal Opera House Muscat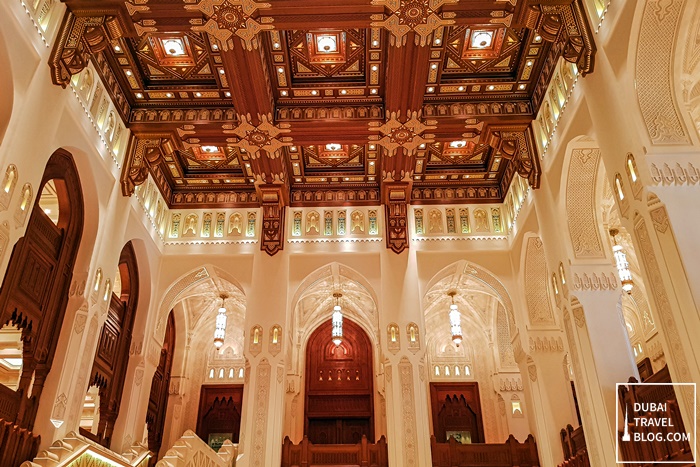 loving the traditional design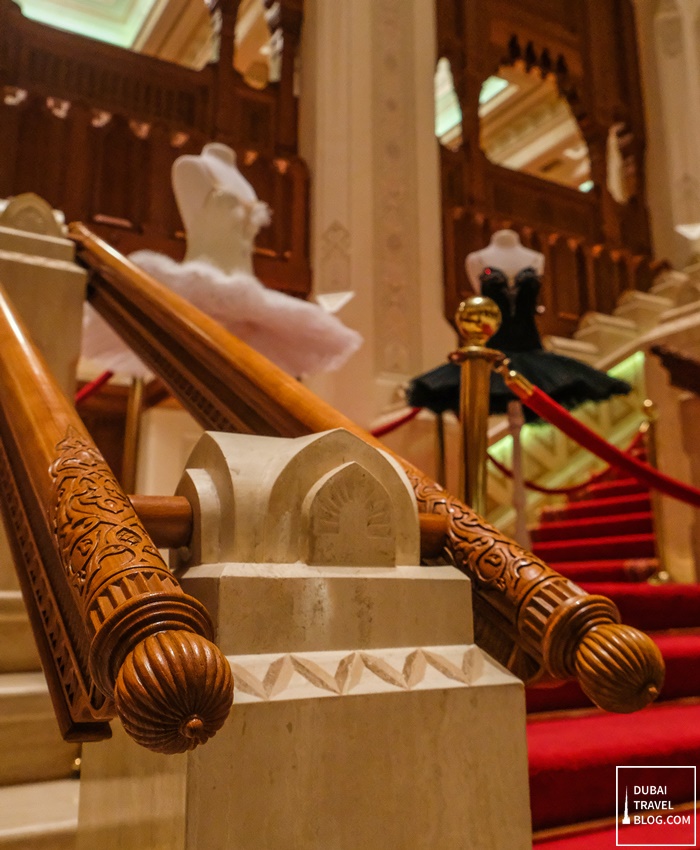 wood carvings even on the handrail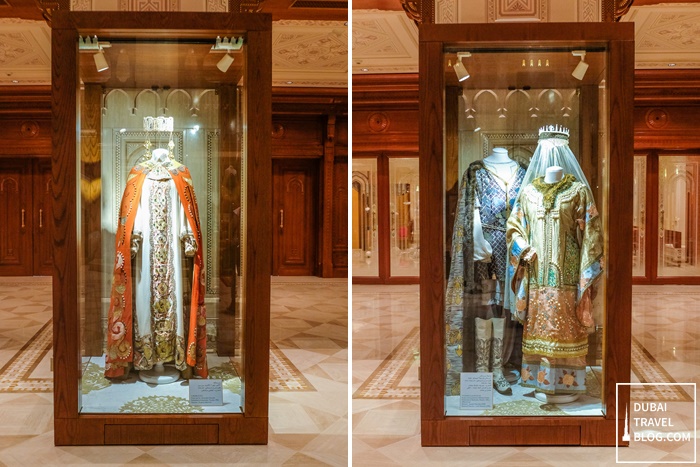 YAROSLAVNA
Prince Igor by Alexander
Performed at Mariinsky Theatre, 1954
Director – Evgeny Sokovnin
LYUDMILA and RUSLAN
Ruslan and Lyudmila by Mikhail Glinka
Performed at Mariinsky Theatre, 1904 1994 Revival
Director – Joseph Palechek (1904)
Renewal Director – Lotfi Mansuri (1994)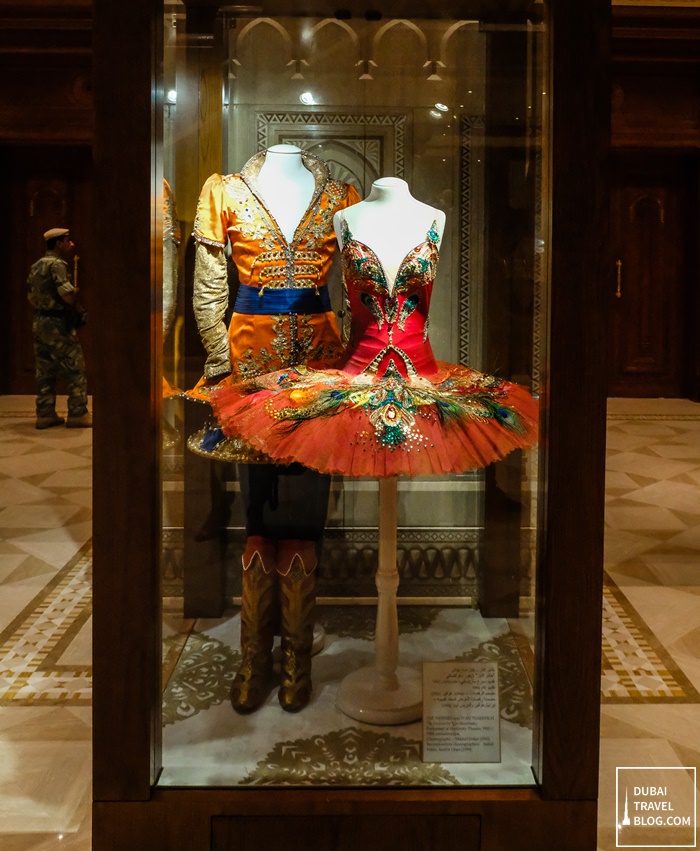 THE FIREBORD and IVAN TSAREVICH
The Firebird by Igor Stravinsky
Performed at Mariinsky Theatre, 1910 / 1994 reconstruction
Choregoraphy – Mikhail Fokin (1910)
Recronstruction choreographers – Isabel Fokin, Andris Liepa (1994)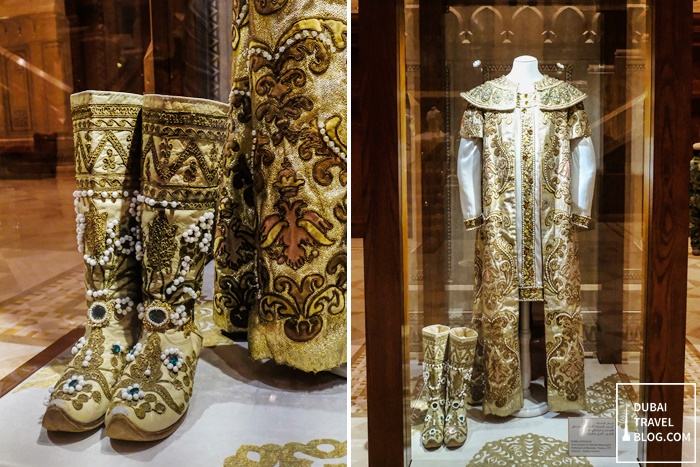 BORIS GODUNOV
Boris Godunov by Modest Mussorgsky
Performed at Mariinsky Theatre, 1971
Director – Andrey Sokolov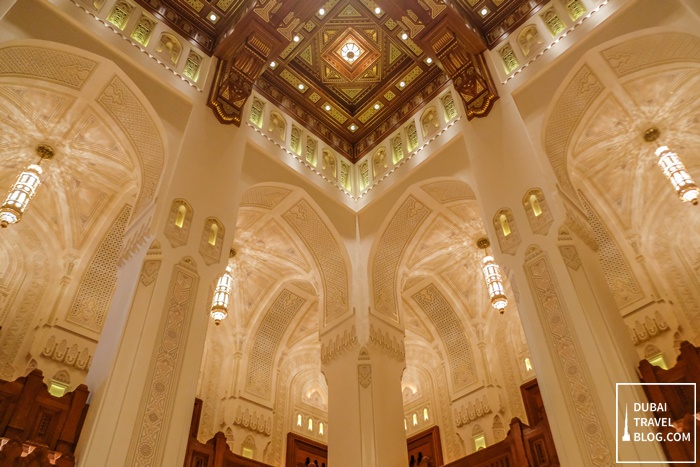 grand ceiling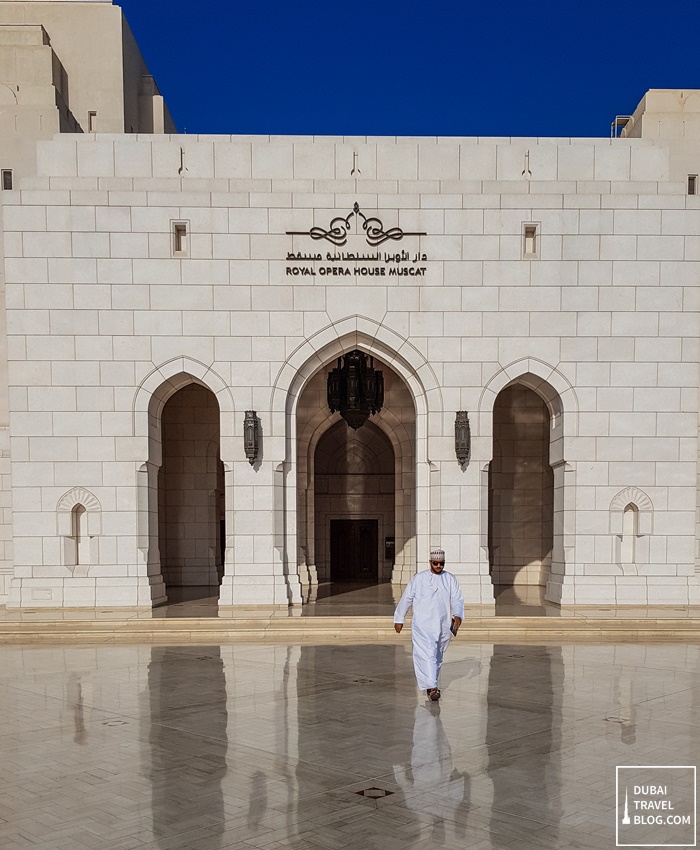 our guide from Al Maha Rent-a-Car, Muscat
This opera house is part of a complex which include an auditorium, theater, landcaped gardens, retail shops and restaurants, and an art center.
I would recommend you check out this beautiful attraction in Muscat if you plan to visit Oman. I initially didn't expect anything from this visit but I was blown away by the architecture and design of this building when we arrived.
It's very unassuming from the outside, but it left us mesmerized after the whole trip. My wife and I even thought about visiting Oman if there's an opera show that we might like.
Note: This trip to Oman was organized by Oman Air Abu Dhabi Team. Thank you to Monica for arranging this day tour in Muscat.
Opening hours: Saturday to Thursday: 8:30 am to 5:30 pm
Fees: Adults OMR 3; Children OMR 1; Groups OMR 2 (per person)
School tours must be booked with 2 weeks' notice and are free of charge
Private tours: OMR 20 per person
Off-hour group tours: OMR 7 per person (minimum of 10 participants)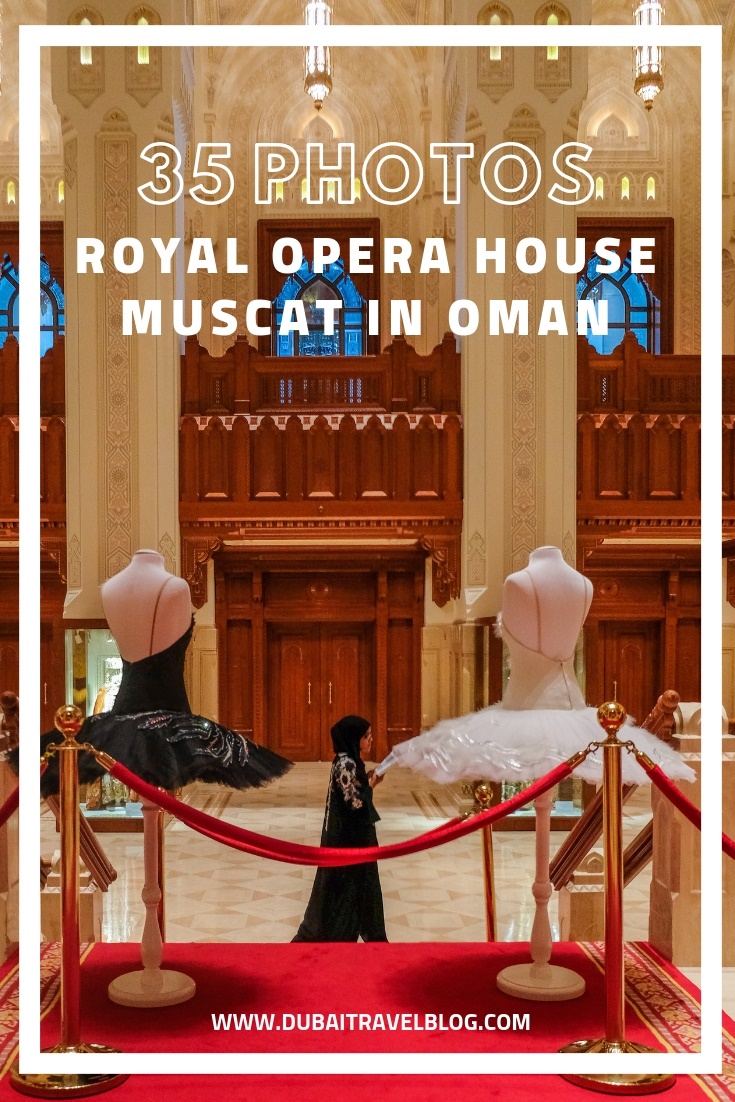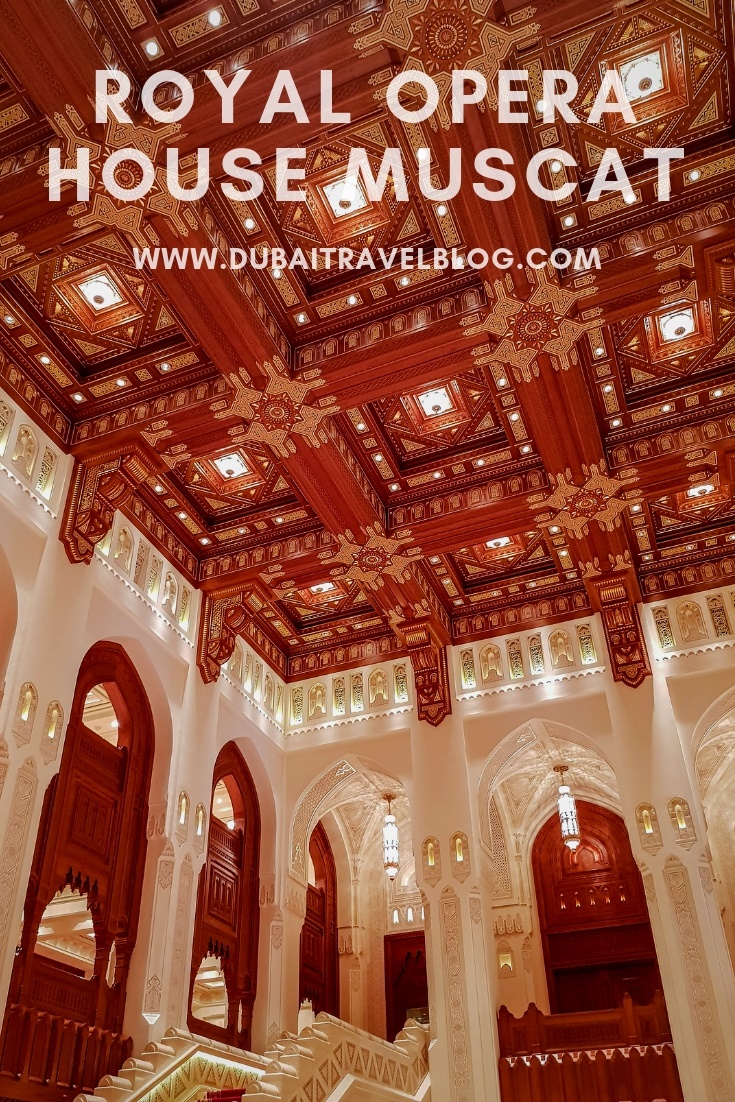 Contact Information
Royal Opera House Muscat
Address: Al Kharjiyah Street, Shatti Al Qurum, Muscat, Sultanate of Oman, Muscat, Oman
Tel.: +968 – 2440 – 3300
Fax: +968 – 2440 – 3322
E-mail: info@rohmuscat.org.om
Website: https://www.rohmuscat.org.om/en
Instagram: @roh_muscat/
Facebook: @RoyalOperaHouseMuscat/
Twitter: @ROH_Muscat
Google Map Location
Below is a map guide in getting to the Royal Opera House Muscat.