We headed back to the New Muscat International Airport after our quick day trip in Muscat. As we were booked in Business Class, we got to experience what it's like to be in the Oman Air First Class and Business Class Lounge before our flight back to Abu Dhabi.
Checking in for our flight was quick as the airport has dedicated counters for First and Business class passengers. Upon arriving at the premium lounge, I was amazed by its luxurious design and colors.
Luxurious First and Business Class Lounge by Oman Air at Muscat International Airport
While the main attraction of our day tour was the Royal Opera House Muscat, this premium lounge by Oman Air was the next highlight for me as this was my first time to fly Business Class and also use the facilities in an exclusive airport lounge.
The lounge is equipped with an entertainment area, luggage room, prayer room, cigar lounge, kid's room, nap quarters, and shower and wellness facilities. It's very calming and relaxing inside and I was just in awe of its style and class. The design is inspired from the terrain of Oman and showcases the natural beauty of the desert and mountains.
Here are some pictures I've taken in the lounge. Photos shot using my Samsung Galaxy Note 8. I used my mobile phone instead of my camera as there were plenty of people inside and I didn't want to bother them.
as you enter the lounge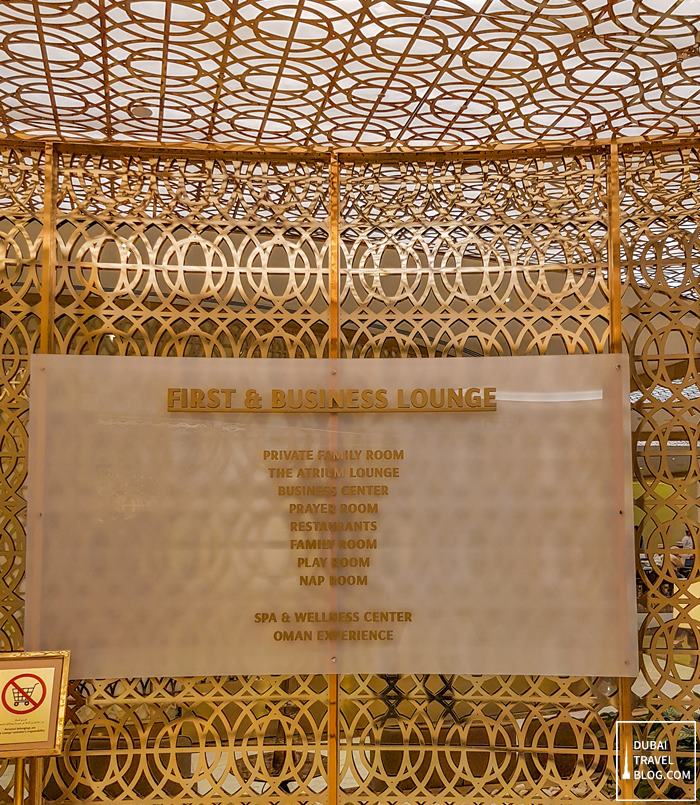 list of amenities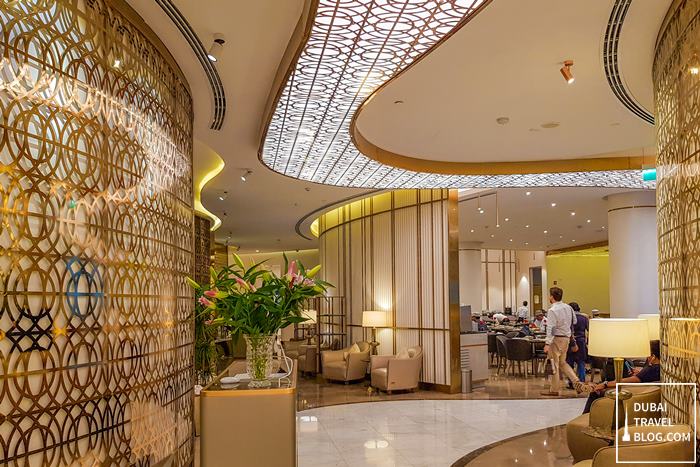 white, gold, brown – the combination is just luxurious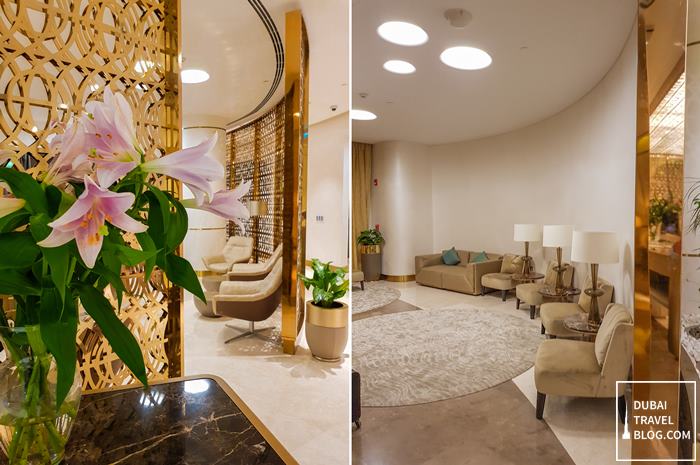 fresh flowers
the lounge is well lit and exudes class and sophistication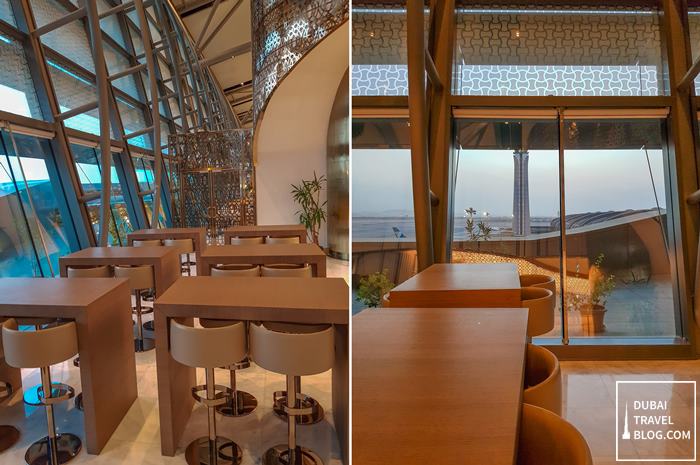 high chairs with a view of the runway
buffet dining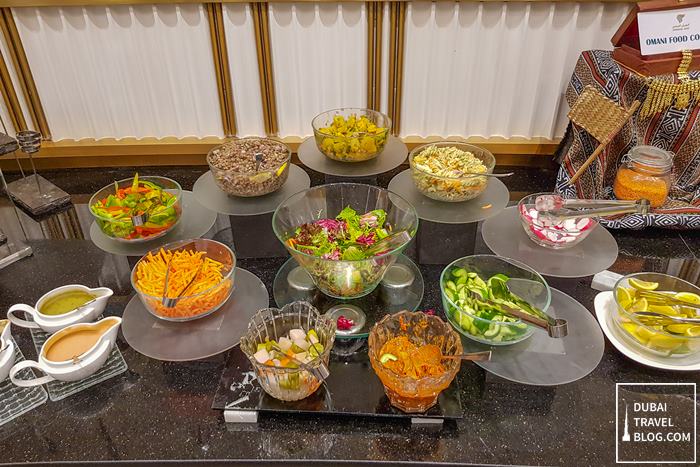 make your own salad
drinks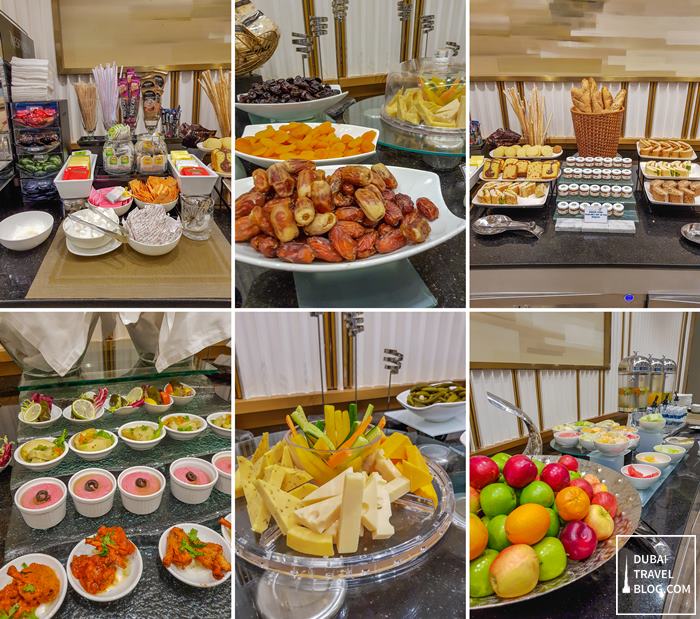 food options
had a good meal before our flight
bar with a great selection of drinks and spiris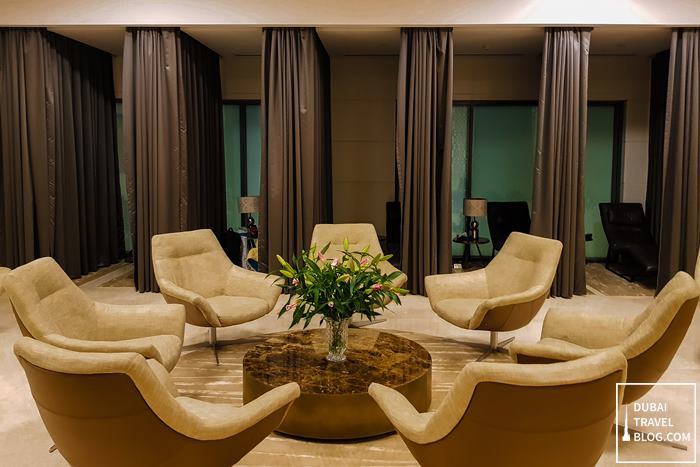 sleeping lounge
from the back side
that's my foot (lower left, lol). comfortable lounge chair for a nap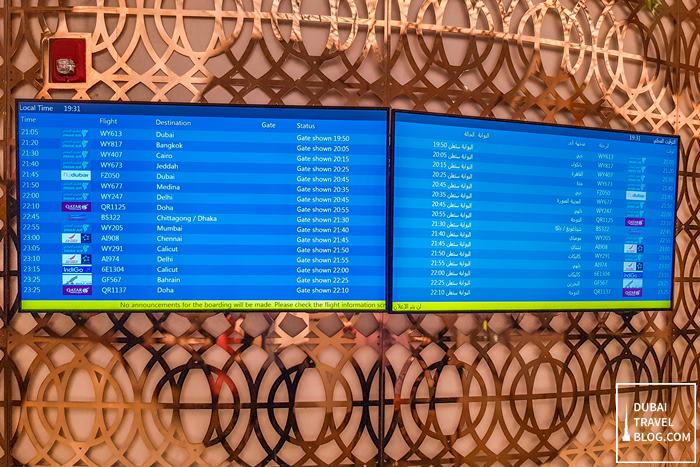 no boarding announcements inside but you can check the status of your flight through TV screens
The colors worked really well. It's classy, sophisticated, and luxurious while being well-lit and inviting.
Guests can experience a relaxing stay even for a few hours.There is no boarding announcement in the lounge so we needed to keep track of time for our boarding or else we will miss our flight. There are TV screens provided to check the status of your flight though.
My wife and I grabbed dinner at the buffet which had a variety of delicious cuisines from appetizers and salads to main course and desserts. I especially enjoyed the ravioli, chicken barbecue and Thai fish. Afterwards, some of us chatted while some also accomplished some pending tasks.
This was the last part of our media fam trip and I'm glad that we have joined a group of people who were serious in their respective fields. I learned a thing or two about how the media industry in the UAE works through my companions.
We enjoyed the rest of the evening before our flight back to Abu Dhabi.
Note: This trip to Oman was organized by Oman Air Abu Dhabi Team. Thank you to Monica for arranging this day tour in Muscat. 
Contact Information
Address: Muscat International Airport (Above the Muscat Duty Free)
Phone: +968 24 531111
Website: www.omanair.com
Open 24 Hours
Google Map Location
Below is a map guide to where this 1st and Business Lounge in New Muscat International Airport is located. It is just above the Duty Free section (when you take the escalator).