During our staycation at Shangri-La Dubai, my wife and I spent most of our time at the outdoor pool located at the 4th level of the hotel. In the same area is the iKandy Ultralounge, an outdoor lounge and bar which offers a place to unwind and relax.
The pool is surrounded by lush green trees and and a view of the Burj Khalifa. If you've checked in the hotel, staff will provide you a towel and will assist you in setting it up in your preferred sun-lounge chair. Great service by the hotel staff if I might add.
Alcohol: YES
Shisha: YES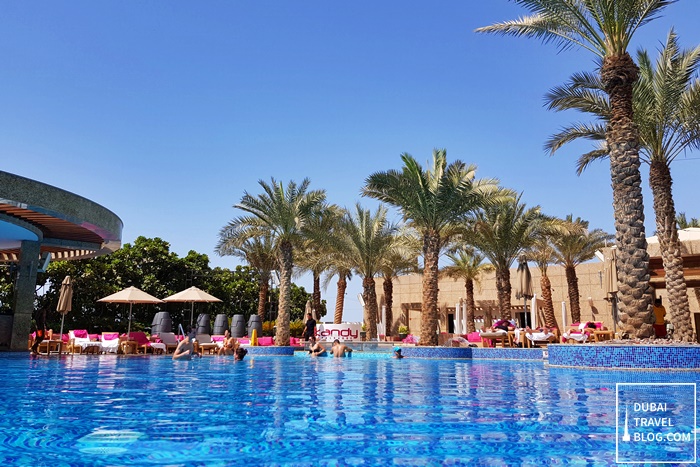 palm trees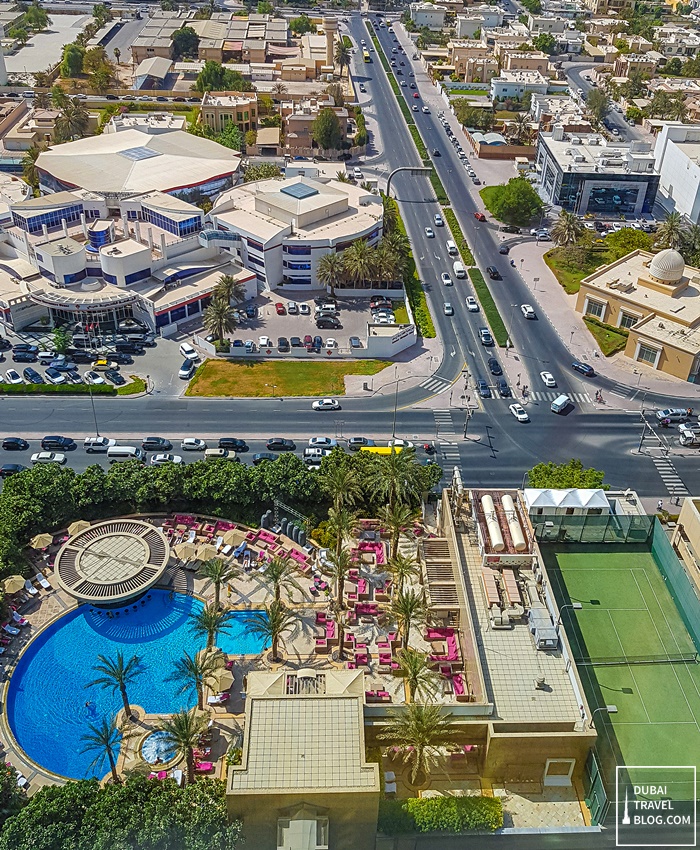 pool area, iKandy lounge, and tennis court
Hanging out at the iKandy Ultralounge & Pool of Shangri-La Dubai
While we didn't really order anything at iKandy, it's nice to know that you can get some drinks while at the pool. The sun-loungers  are draped in pink towels which is also the motif of the sofas and chairs of iKandy.
We mostly enjoyed the afternoon by swimming and even having a nap.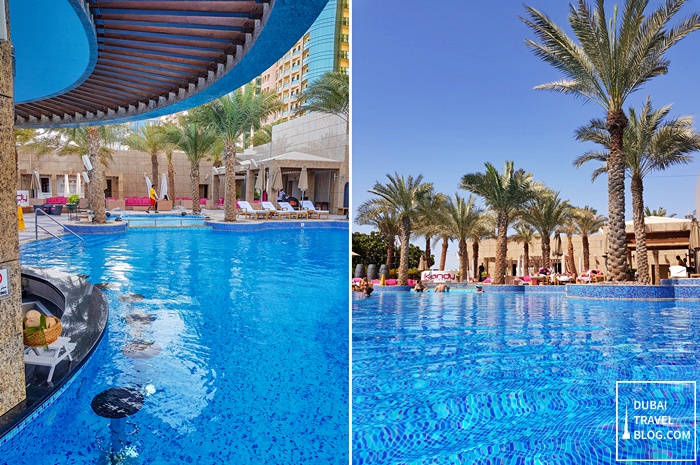 pool bar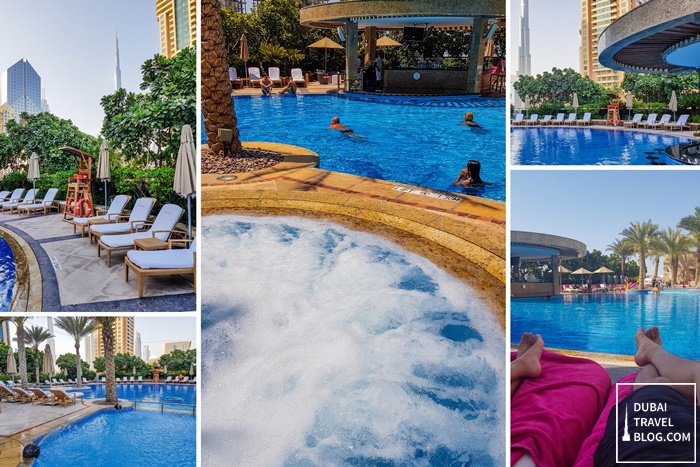 lounging under the sun, they have a hot Jacuzzi too
For me, it was interesting to note that despite the number of palm trees and the bushes surrounding the pool, this area is located on a rooftop along Sheikh Zayed Road. So the contrast of the green and blue against the modern backdrop was a different sight to behold.
In the same floor, you can also access CHI Spa if you're looking for a relaxation treatment, as well as a health club and mixed-use gym. Separate male and female locker rooms are available with each locker having their own Jacuzzi, steam and sauna facilities. Oh, there's also an outdoor tennis court, salons, and a squash court in the 4th level.
Even if it's very busy outside, we felt totally relaxed in the hotel.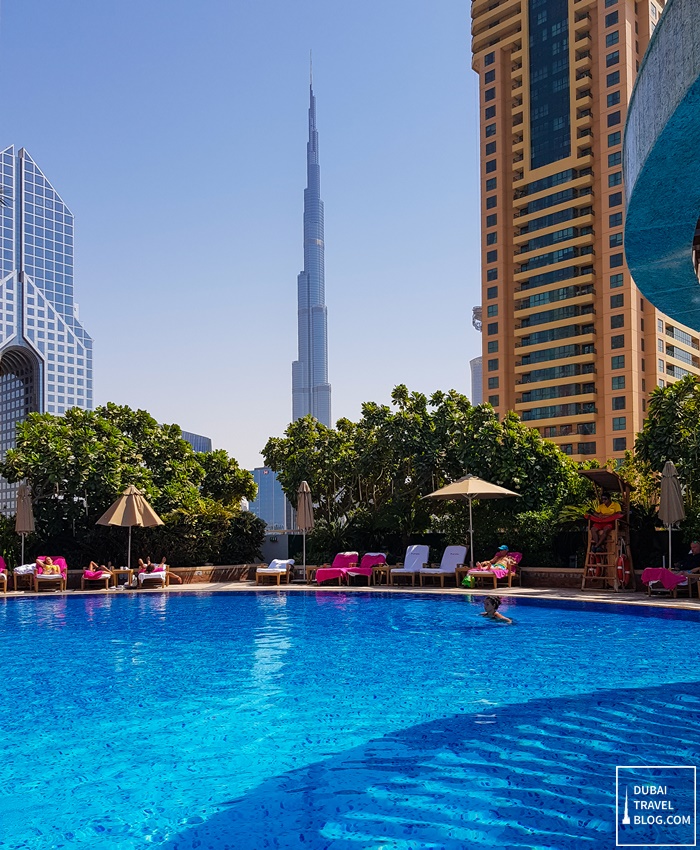 view of Burj Khalifa
For those who are looking for an outdoor venue for casual drinks and shisha, and with a view of Burj Khalifa, try heading to the iKandy Ultralounge. For those who are staying in Shangri-La Hotel, I would recommend that you drop by and hang out at the swimming pool.
Other Blog Articles During our Stay at Shangri-La Dubai
Contact Information
iKandy Ultralounge in Shangri-La Dubai
Address: Level 4, Shangri-La, Sheikh Zayed Road, Trade Centre Area, Dubai
Phone: +971 4 4052703
Google Map Location
Below is a map guide in getting to the iKandy Ultralounge. It is located at the fourth floor.