The Sultanate of Oman is positioning itself as a prime destination for Meetings, Incentives, Conventions, and Exhibitions (MICE) in the Middle East. This Arab country is offering corporate travellers an option to conduct business events as well as some leisure activities. We joined a media trip from Abu Dhabi to Muscat arranged by Oman Air where we experienced flying Business Class and toured parts of the city.
Coming from Sharjah, we drove all the way to Abu Dhabi on a weekday morning. I'm glad that we didn't get caught up with the rush hour traffic. We had ample time to get settled at the Terminal 1 of AUH airport.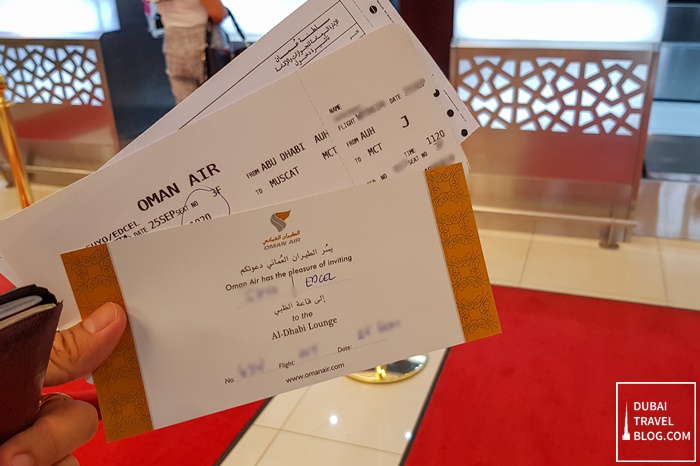 first time to fly Business Class – with Oman Air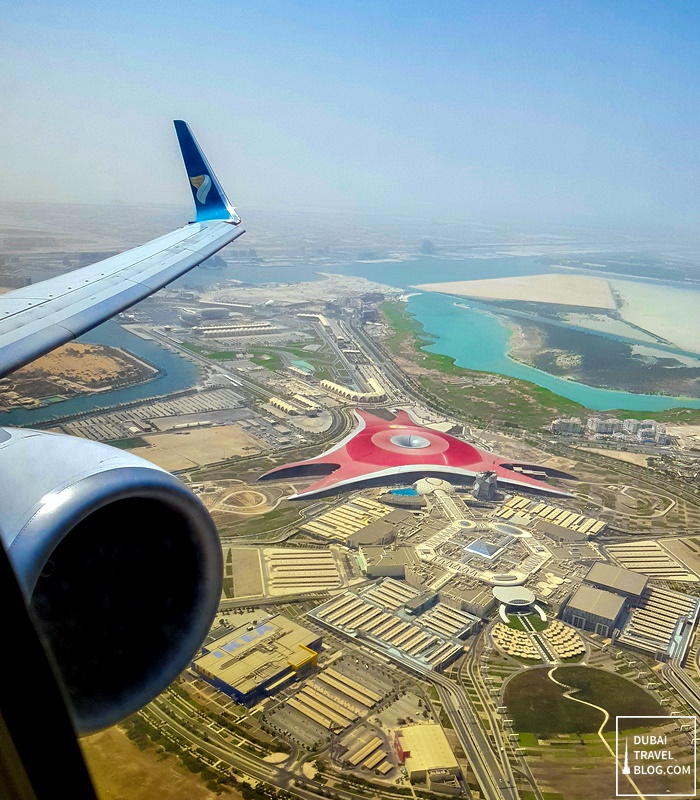 view of Yas Island – See the famous Ferrari World theme park
Oman as a MICE Destination – Media Familiarization Trip by Oman Air
Oman has been increasing its share of the global market in terms of business tourism. They are equipped with the infrastructures, hotel accommodations, and facilities to host corporate travellers. This was our first time to visit Oman and while we only visited the capital for a day, we had a memorable time there. Here are some highlights of our trip.
Abu Dhabi Airport Al-Dhabi Lounge
It was my first time at the airport in Abu Dhabi and I was excited to have experienced the offerings inside the Al-Dhabi Lounge. We had breakfast here and got to meet the rest of the team in this media fam trip.
This Business Class lounge offers passengers extra space and privacy as well as an area for productivity. With its fast WiFi and a professional set-up, one of our companions was able to continue working on her daily tasks while waiting for our boarding.
inside the Al-Dhabi Lounge in AUH Terminal 1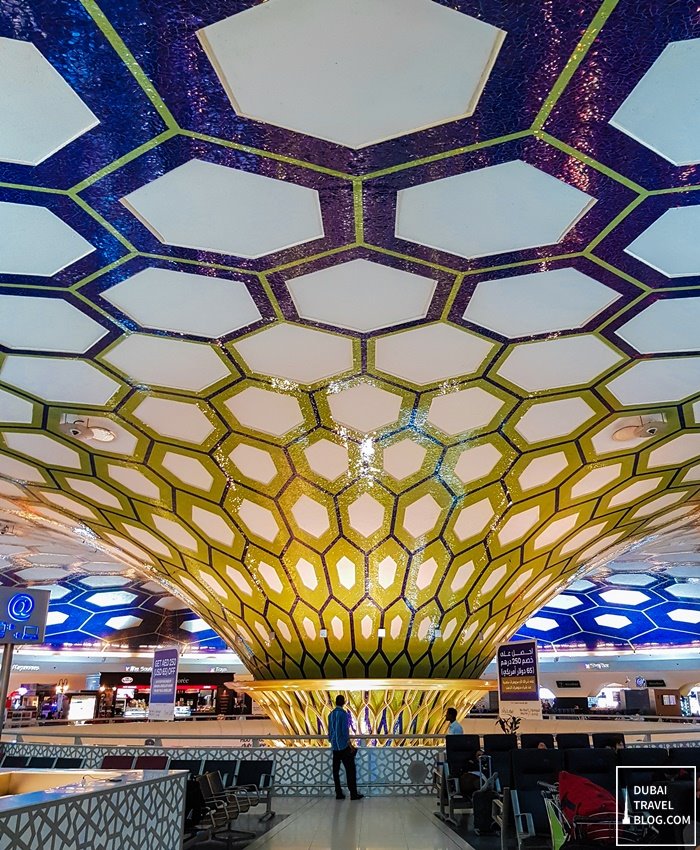 inside Abu Dhabi Terminal 1 – beehive-like centerpiece
Flying via Oman Air Business Class
We sat in Business Class seats inside Oman Air, the flagship carrier of the Sultanate. The airline has played a major role in making Muscat a vital traffic hub in the Middle East as it supports business and tourism sectors.
Business class seats provide easy aisle access, ample space, and technological amenities. They also provide light bite meals (for short haul flights), and complimentary drinks & snacks during the service. In my case, I'm just very happy that there's a lot of room to recline my seat and stretch my legs. This is my first time to fly Business Class.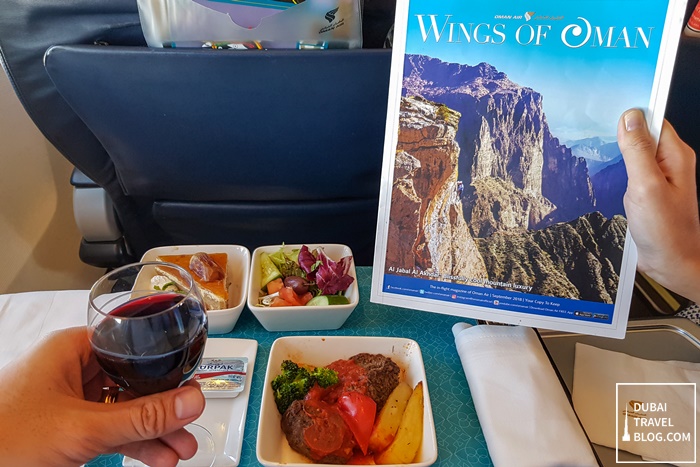 light bites as it's a short flight from AUH to MCT via Oman Air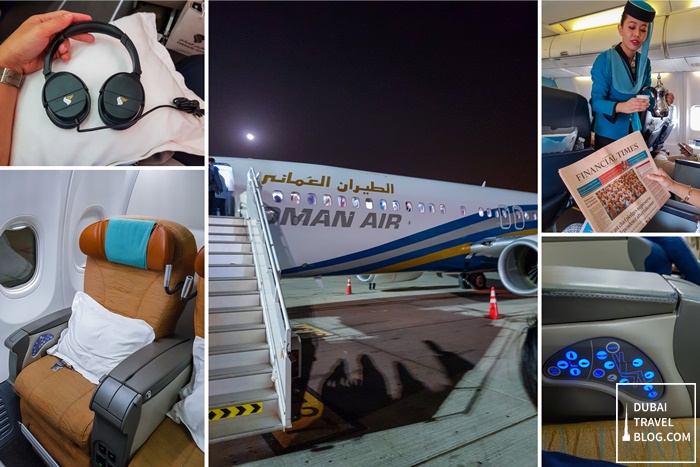 Oman Air Business Class
Lunch at Sundus Rotana
After getting out of the airport, we headed straight to the Sundus Rotana to have lunch at their Ginger All Day Dining Restaurant. They offer an international buffet spread in a casual and stylish atmosphere. I noticed that there are many businessmen and professionals dining and having lunch even on a weekday.
My wife and I have stayed at a few Rotana properties in Dubai and Sharjah and have always had a pleasant stay. Sundus Rotana is an upscale business hotel and is strategically located minutes away from the airport as well as the Oman Convention & Exhibition Centre. True enough, this is an ideal hotel for corporate and leisure tourists as it is within close proximity to Muscat's landmarks and commercial areas.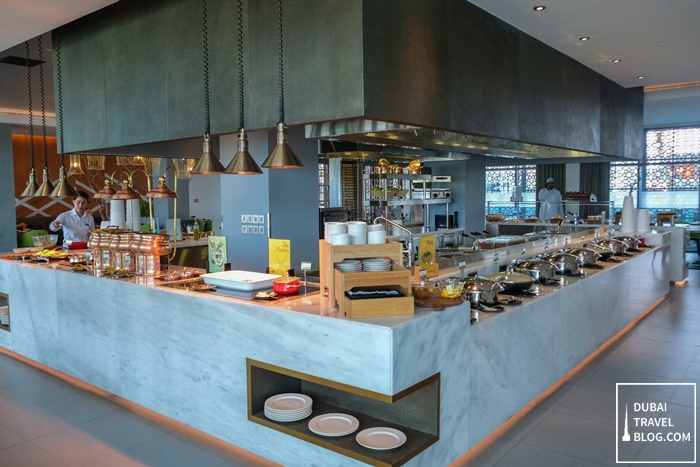 Ginger All Day Dining Restaurant in Sundus Rotana – Muscat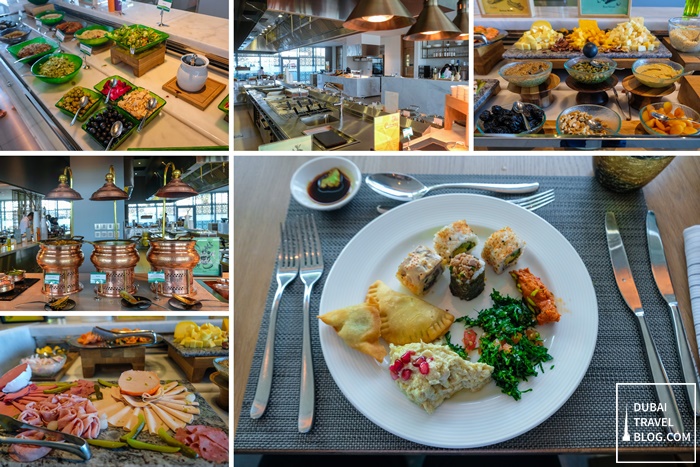 lunch buffet
Royal Opera House Muscat
We went to the Royal Opera House Muscat which is the country's leading center for theater and performing arts. I didn't expect I was going to enjoy my time here as I'm not really a fan of the opera. But it's such a spectacle to be inside the building. From the outside, it looks like a regular structure, but inside, it has high ceilings with intricate Islamic décor.
It's a lovely place to visit even if you don't watch a show.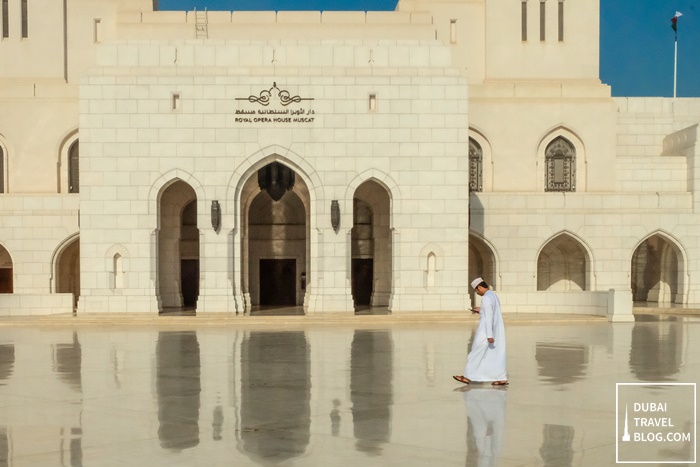 visiting the stunning opera house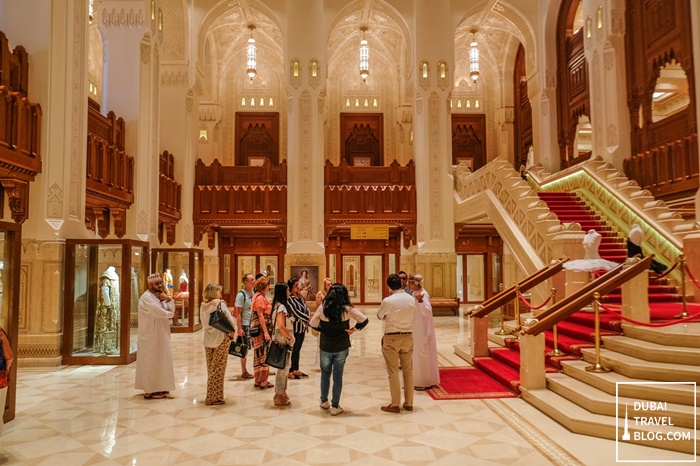 grand Royal Opera House Muscat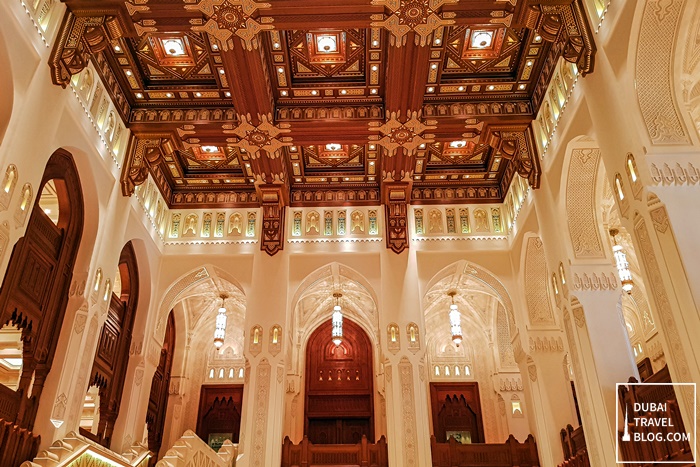 inside the Royal Opera House Muscat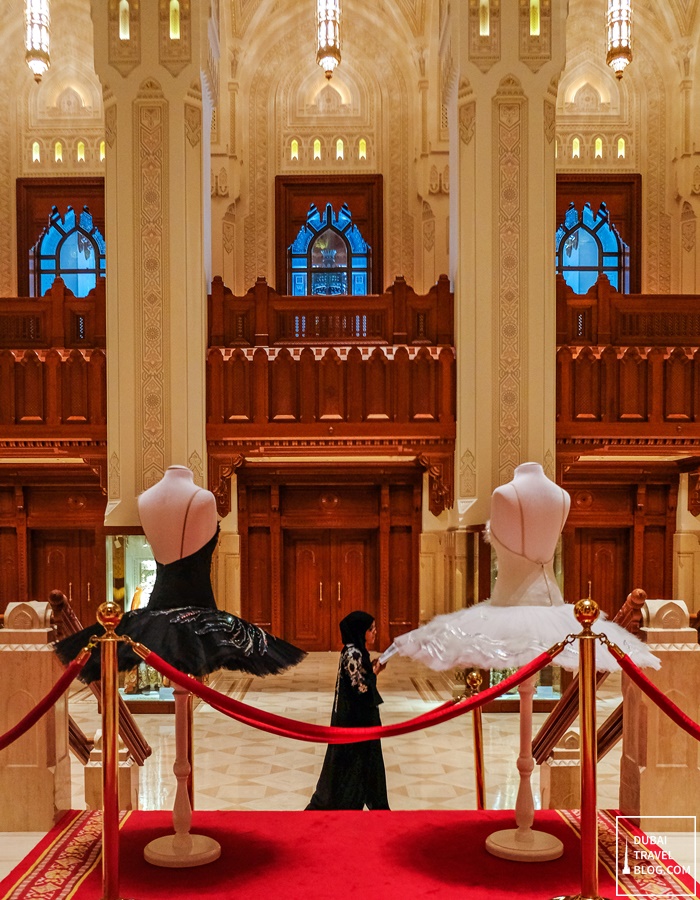 tour of the Opera House Muscat
After our visit at the Opera House, we dropped by the Corniche area and also sampled some Omani sweets. Though we didn't stay long because we needed to be back at the airport around 5pm.
New Muscat International Airport
The Muscat International Airport has a new passenger terminal building which officially opened in March 2018. It is bigger in space and is fitted with state-of-the-art facilities. It's quite beautiful and stylish.
One of its features is that it is a silent airport as announcements are kept at a minimum. Most of the information (flight details and schedules) are displayed in screens around the terminal.
checking in at the First and Business Class area of Oman Air
the new Muscat Terminal – Oman Airports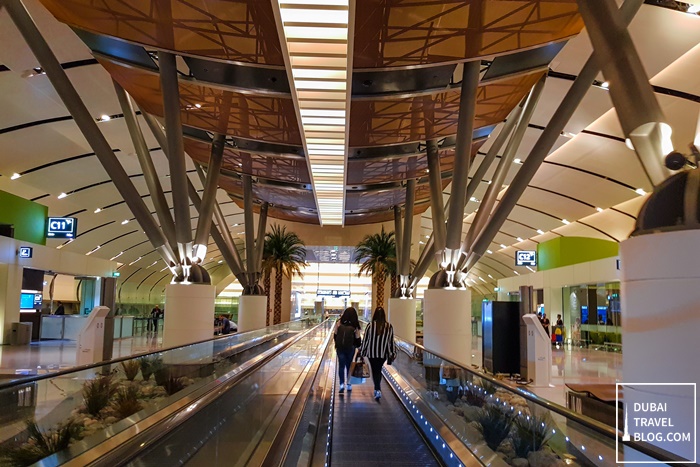 heading towards boarding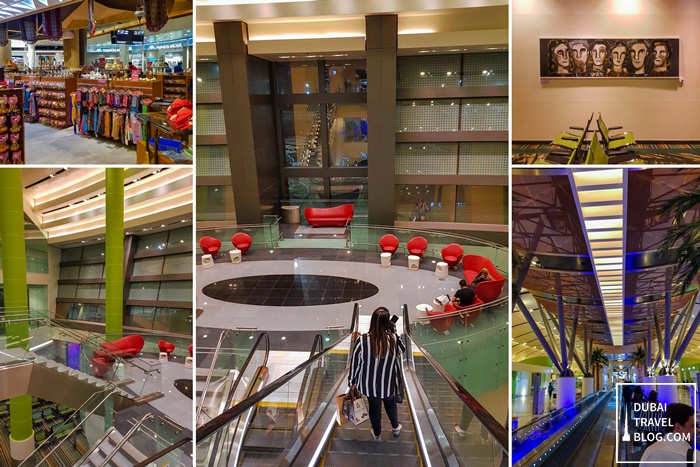 boarding area inside the new Muscat Airport
Oman Air First and Business Lounge
We spent the remaining time by enjoying the facilities inside the Oman Air First and Business Class lounge where we experienced an extraordinary Omani and Oman Air hospitality. Located just above the Muscat Duty Free, I was amazed by the luxurious set-up inside the premium club. Its elegant interior is inspired by the terrain of Oman and showcases the natural beauty of the desert and mountains.
This lounge is spread over two stories (although we only accessed one floor at the time) and we sampled the wide array of food in the buffet as well as beverages in the dining area and bar. It has a luggage room, cigar lounge, entertainment area, prayer room, nap quarters, kid's room, and even shower and wellness facilities. It's very calming and relaxing inside and I was just in awe of its style and class.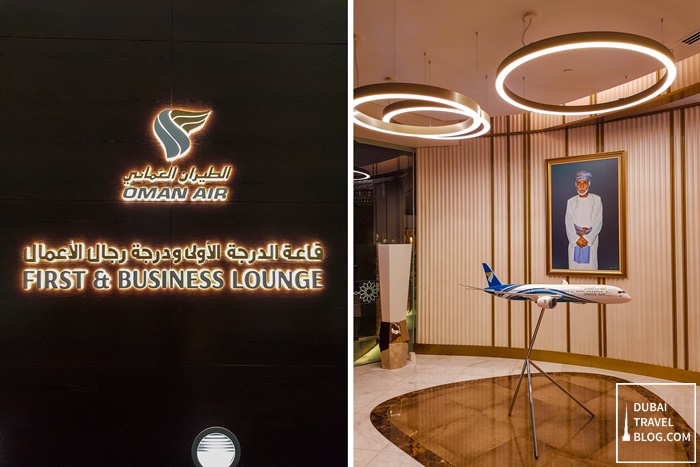 Oman Air First & Business premium lounge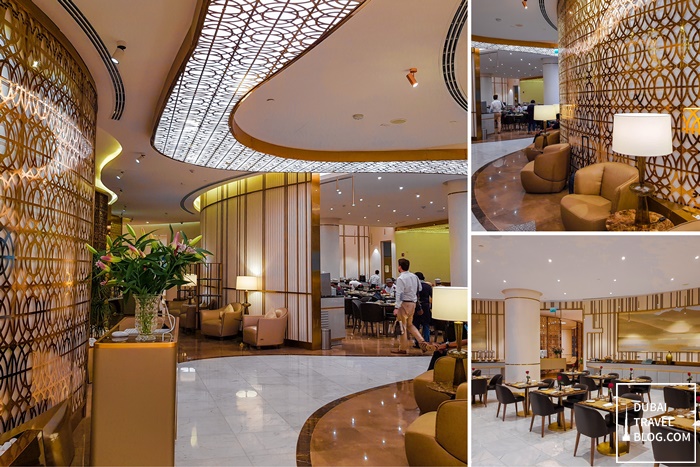 gold accents – elegant design
sleeping area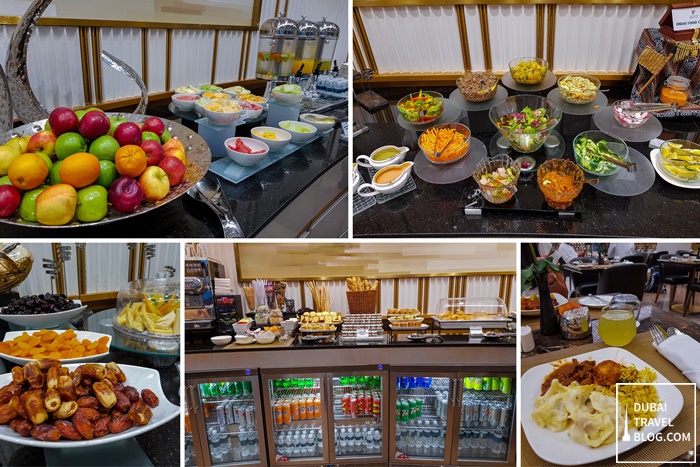 buffet dining at the lounge
bar area inside this airport lounge
We arrived in Abu Dhabi 15 minutes past nine and drove back home. What a packed trip for us given that we travelled all the way from Sharjah and visited these stops within a day.
Our experience was a good introduction to see what places we can explore in Oman. Maybe the next time we visit the country again, we'll have more time and visit more tourist attractions.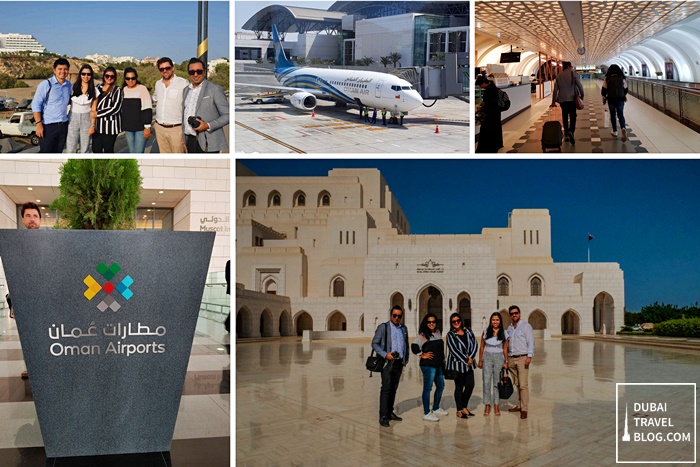 great group
For those who are planning to visit Oman, depending on your passport, you may need to apply for an Oman visa beforehand.
Note: This day tour in Muscat is part of a media familiarization trip in Oman arranged by the Oman Air Abu Dhabi Team. Thank you Monica Bahl for organizing this visit.