After finding out that my wife and I will spend a couple of nights at Nour Arjaan by Rotana, the hotel staff prepared this romantic bed arrangement for us.
We were pleasantly surprised by this gesture that I couldn't help but stare at this lovely set-up for some time. I also took plenty of photos in the process.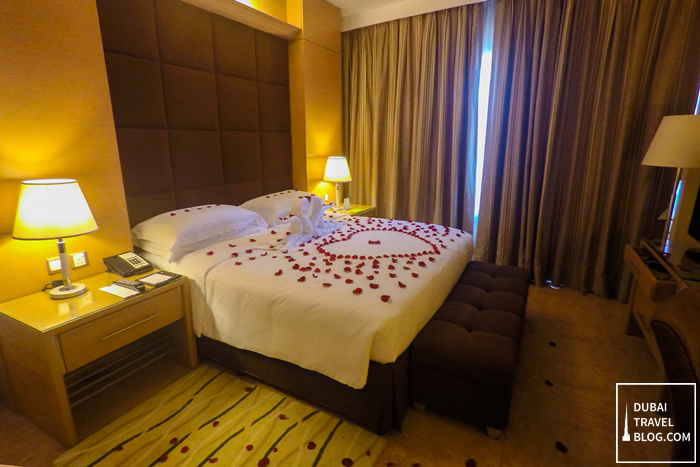 what greeted us when we opened the bedroom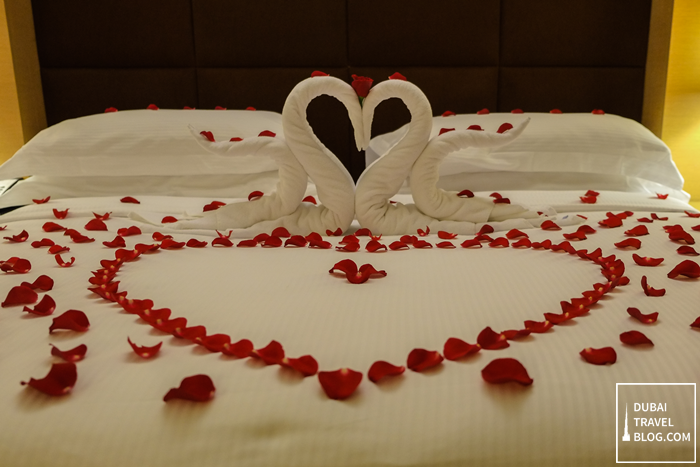 rose petals on the bed
Romantic Escape at Nour Arjaan Fujairah
Having this bed of rose petals made us feel very special when we arrived because we only expected a regular mattress in the bedroom. But this was more than what we asked for.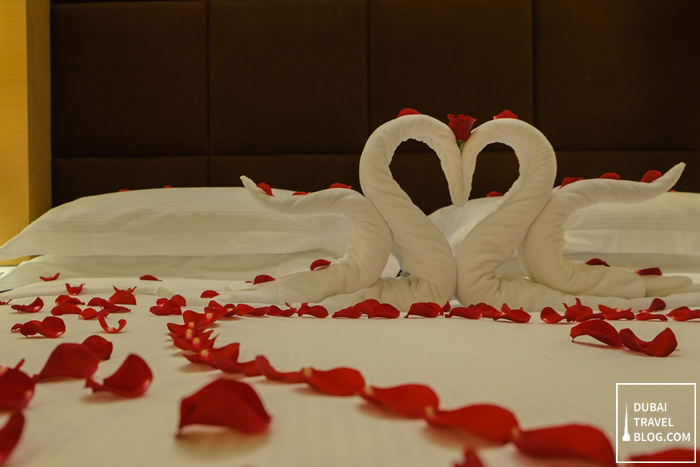 towels formed into swans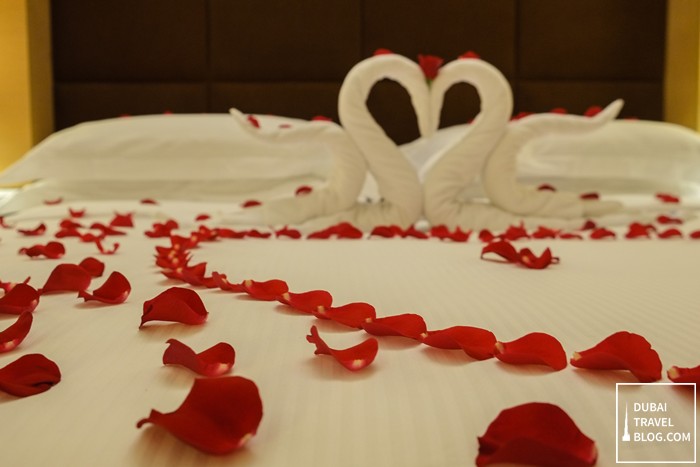 romantic mood
Nour Arjaan by Rotana offers a romantic escape for couples to go on a holiday. You can surprise your partner with this amazing stay and have a relaxing time with each other in their Classic Suite room.
More information about Nour Arjaan's Romantic Getaway package here: rotanatimes.com/nourarjaanbyrotana/offers/1727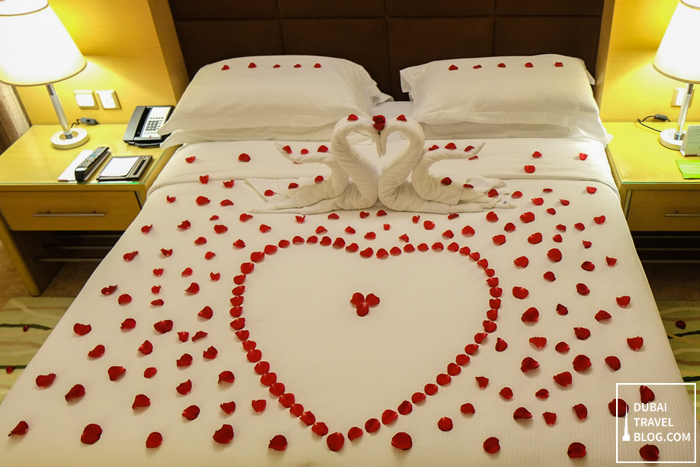 creative set-up by the hotel staff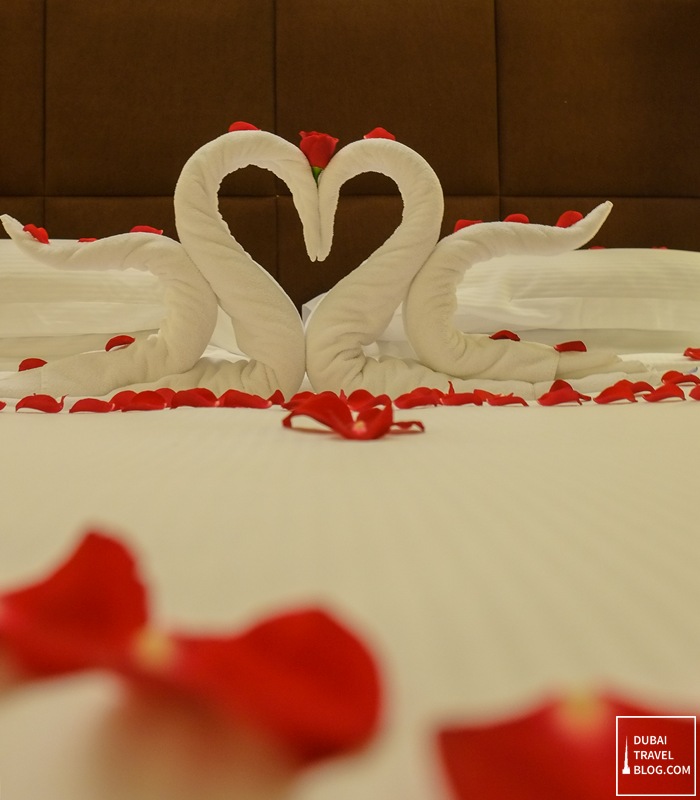 Romantic stay at Nour Arjaan by Rotana
Related Articles:
Contact Information
Website: http://www.rotana.com/arjaanhotelapartments/unitedarabemirates/fujairah/nourarjaanbyrotana
Address: Hamad Bin Abdulla Street – Fujairah
Telephone number: +971 9 202 5555
Facebook: https://www.facebook.com/NourArjaanByRotana
Twitter: https://twitter.com/nourarjaan
Instagram: https://www.instagram.com/nourarjaan