While staying at the Nour Arjaan luxury hotel apartment in Fujairah, we dined at their resident restaurant called Murjan Café & Restaurant at the first floor of the hotel. This is a casual dining resto that offers a selection of international food during lunch and buffet theme nights during dinner.
My wife and I  were able to dine during breakfast, lunch, and dinner in our stay there.
Related Post: Vacation at Nour Arjaan Hotel in Fujairah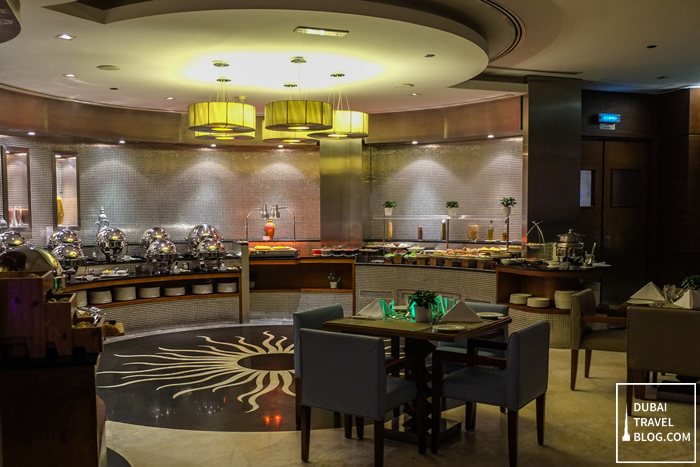 Nour Arjaan Murjan resto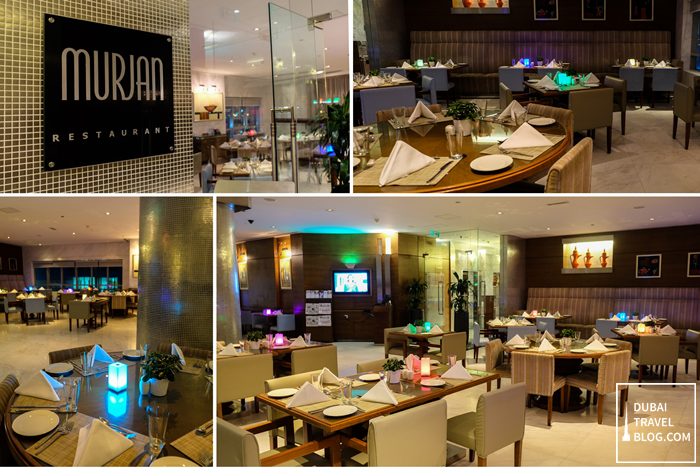 casual dining environment
Buffet at Murjan Restaurant in Nour Arjaan by Rotana
To be honest, my wife and I didn't expect that the food was really appetizing. We underestimated this restaurant and the quality of their food which was more than satisfying. The service provided was also great and the dining staff took care of us.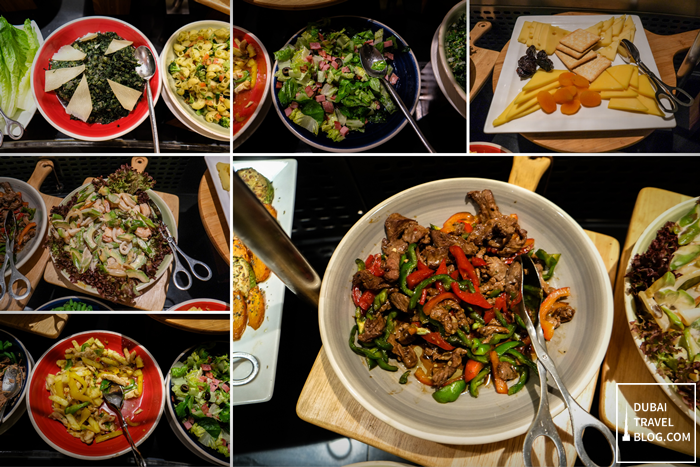 Murjan in Nour Arjaan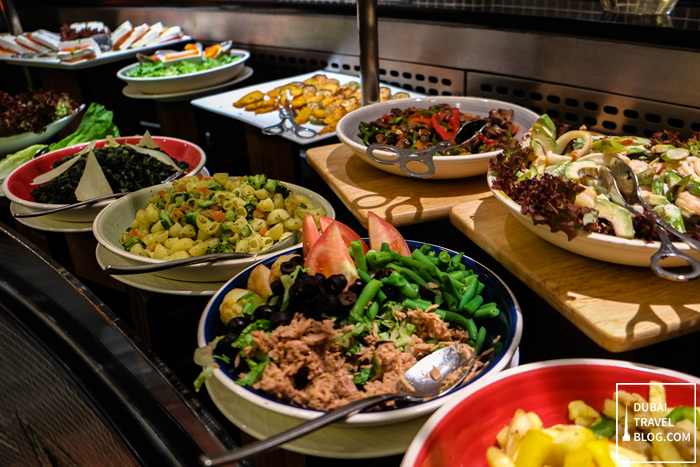 salads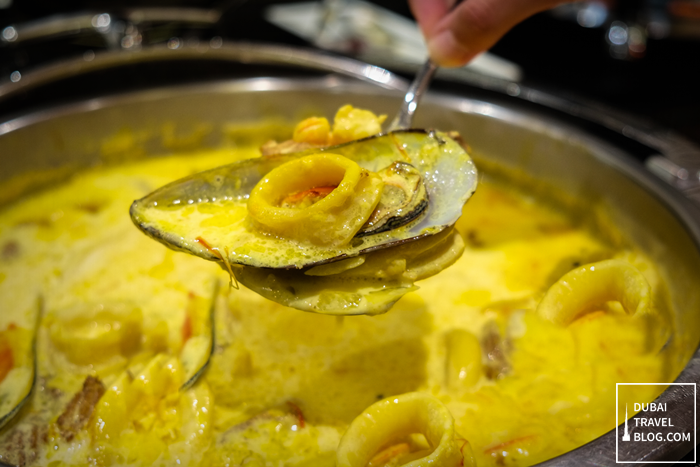 baked seafood – we had ample servings of this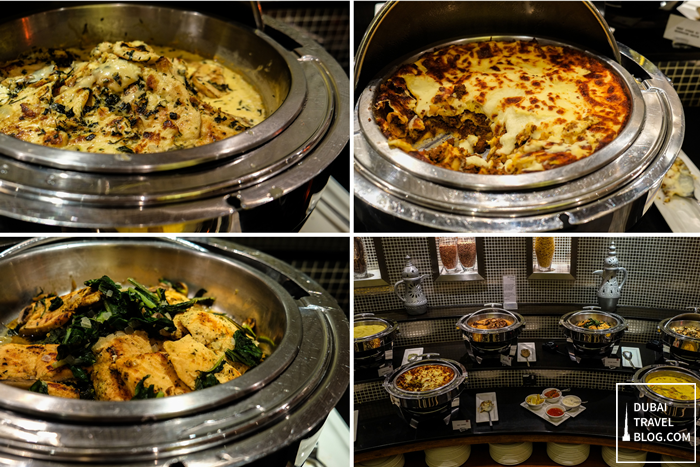 dinner food options!  grilled fish, chicken, beef lasagna, etc.
During our lunch, they only offered a pre-set menu which consisted of a 3 course meal (starter, lunch, dessert) of 5 various dishes for the main course of our choice. It was more than what we could ask for.
Although we didn't have any photos, the servings were very ample that my wife and I could actually share the one meal between each other.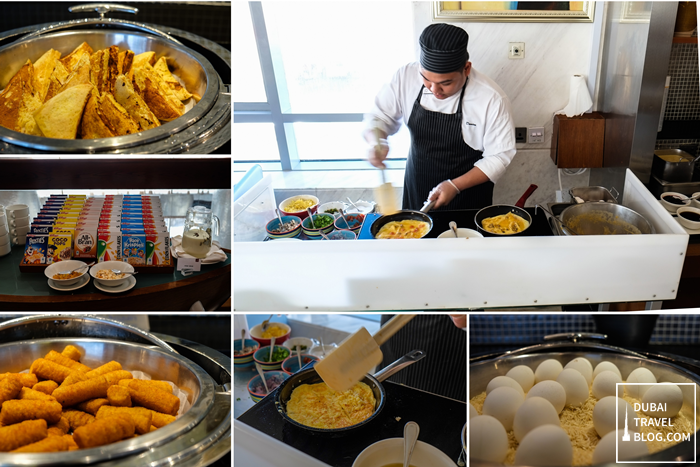 breakfast menu in Nour Arjaan by Rotana hotel apartment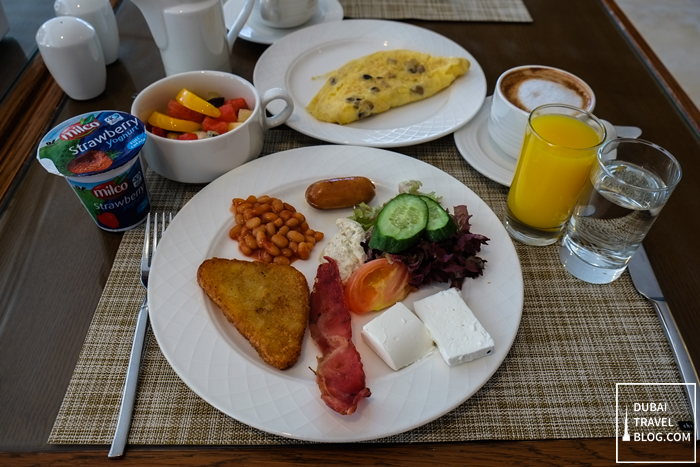 breakfast buffet
Every time we would visit Murjan Cafe & Restaurant, we would always have a full and enjoyable experience. Here are some more photos of the food. If you stay in the hotel, it would be great for you to drop by and have a delightful meal with family or friends.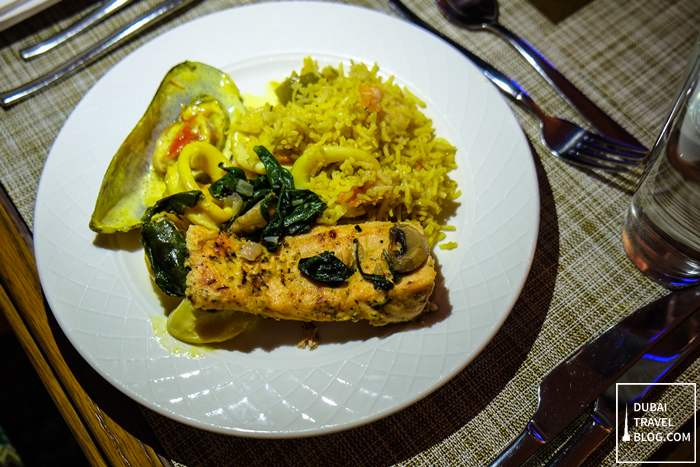 lovely seafood and paella
Theme Nights at Murjan Restauant
Every evening, Murjan has various themed nights so you can have a feast adventure of Italian, Asian, Arabic, and International cuisine.
Sunday – Asian
Monday – International
Tuesday – Italian
Wednesday – International
Thursday – Arabian
Friday – International
Opening Hours: 6:30am to 11:30 pm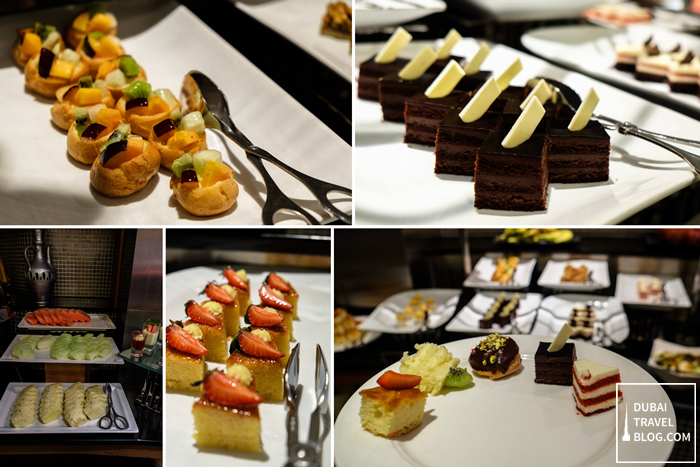 desserts at Murjan in Nour Arjaan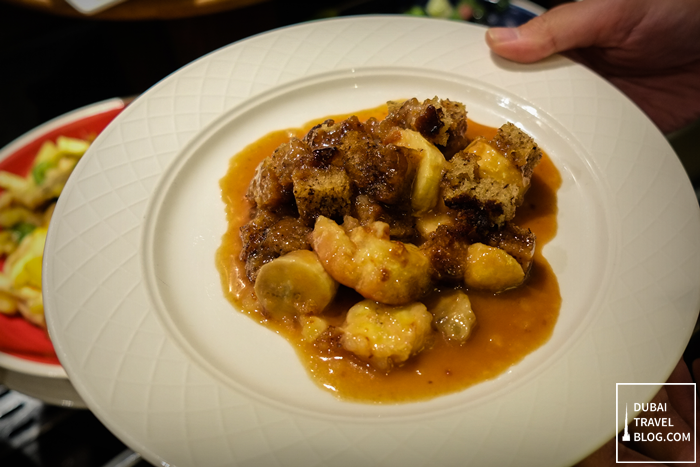 forgot the name of this dessert, but it had bananas, cake and caramel sauce – this was really good!
This restaurant is an informal yet stylish all day dining restaurant serving rich international buffets for breakfast, lunch and dinner. A la Carte option is available as well.

– Nour Arjaan
sun design on the floor
Contact Information
Website: http://www.rotana.com/arjaanhotelapartments/unitedarabemirates/fujairah/nourarjaanbyrotana
Address: First floor,  Nour Arjaan, Hamad Bin Abdulla Street – Fujairah
Telephone number: +971 9 202 5555
Email: nour.arjaan@rotana.com
Facebook: https://www.facebook.com/NourArjaanByRotana
Twitter: https://twitter.com/nourarjaan
Instagram: https://www.instagram.com/nourarjaan