We had dinner at Kris With A View during our staycation at Park Regis Kris Kin hotel. Located on the 19th floor, this is the all-day dining restaurant that serves a variety of cuisines including Chinese, Japanese, Malaysian, Thai, Indian, European, and Arabic.
Also Read: Delicious 15-Hour Smoked Short Ribs and Beef Brisket at Andes Dubai, DWTC
I've read about this restaurant in other Dubai blogs for quite some time. I got intrigued by the panoramic view of Dubai and not we've finally been able to dine in this place.
Alcohol: YES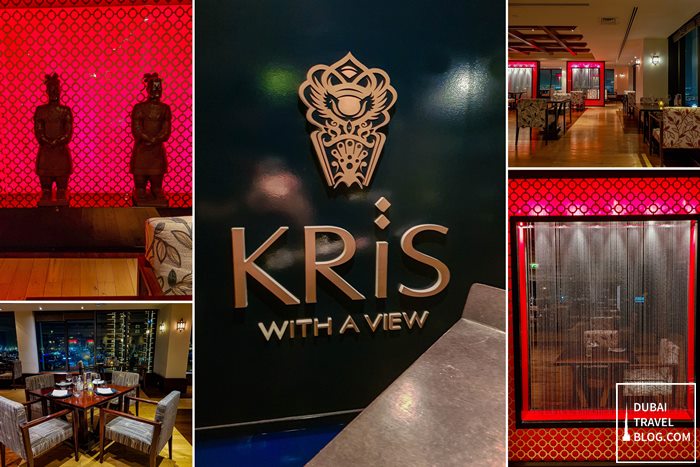 Kris With A View restaurant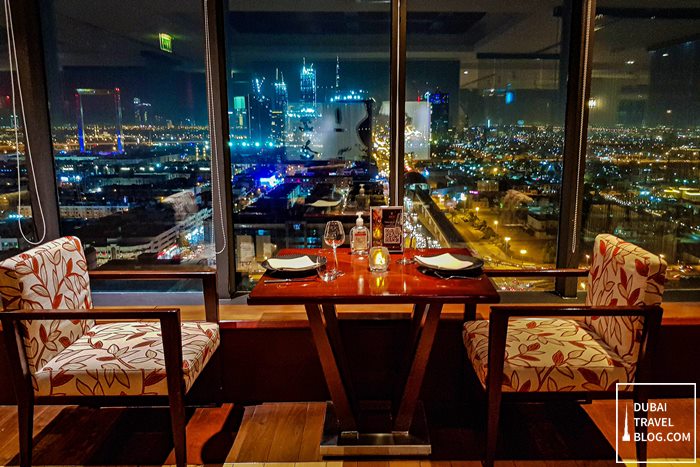 dining by the window
Kris With A View Restaurant Review
Kris with a View is a restaurant and lounge area that encompasses the whole 19th floor. While it is definitely has a huge space, the set-up is quite intimate and you can go for a romantic experience while enjoying the views of Dubai. We opted to have dinner by the window, of course.
We had the half-board package in the hotel which granted us choices from their set menu offerings.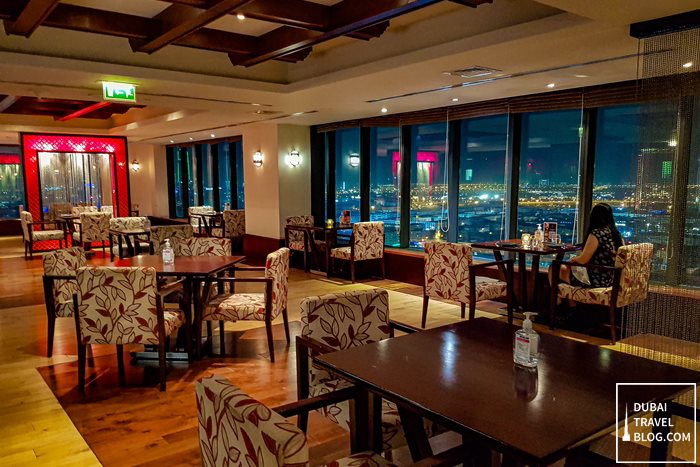 inside the restaurant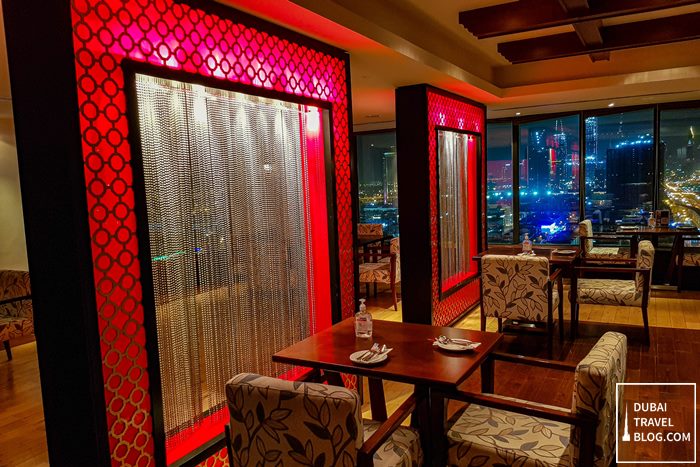 intimate set-up despite the huge space
Appetizers / Starters
For starters, we had the Cantonese Salt & Pepper Calamari and the Tom Yam Goong soup. Both items were very tasty and flavourful. I especially enjoyed the richness of the Thai soup.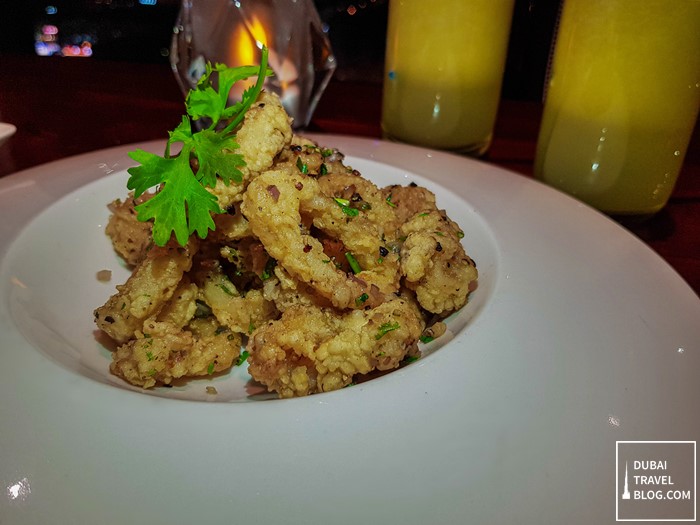 Cantonese Salt & Pepper Calamari – AED 50
Batter fried calamari tossed with crunchy stir-fried garlic, ginger, and hot green peppers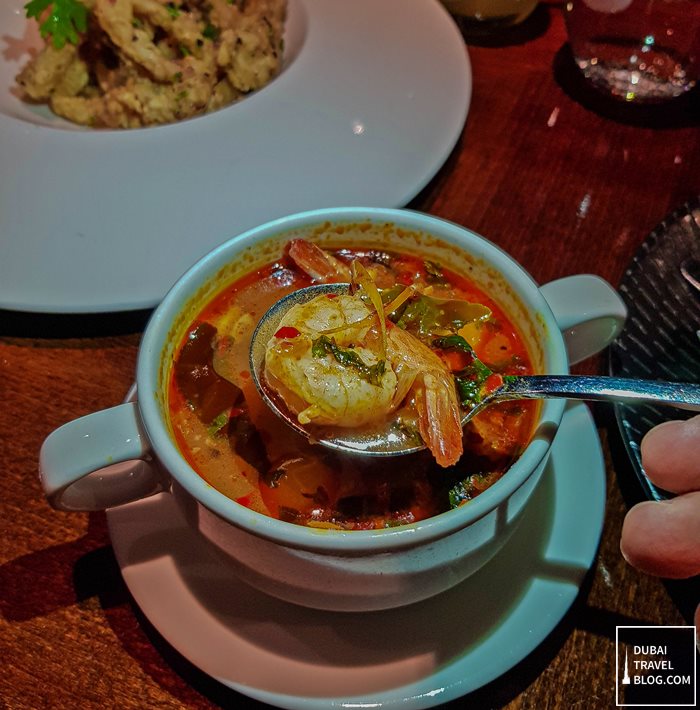 Tom Yam Goong – AED 50
Thai hot and spicy prawn soup
Main Course
For our main course, we had the Iranian Mixed Grill and the Pad Thai Noodles. I especially liked the Pad Thai Noodles.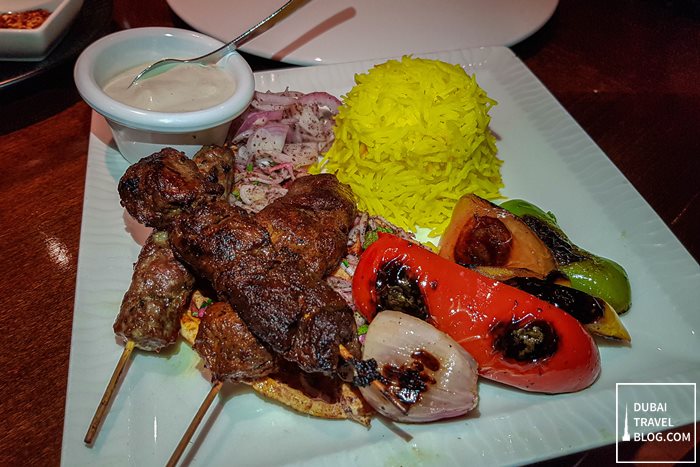 Iranian Mixed Grill – AED 105
Grilled kofta, lamb kabab, beef skewer accompanied with tahini, saffron rice, and Biswas salad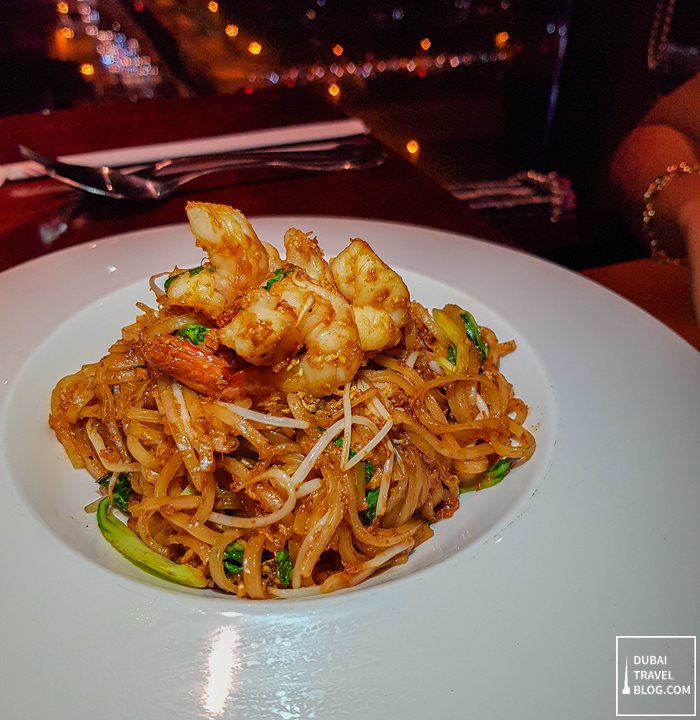 Phad Thai Neea Poo Goong – AED 76
Thai rice noodles with crabmeat, egg and shrimps
Desserts
For desserts, we had the Red Velvet Cake and 2 scoops of ice cream which were just alright.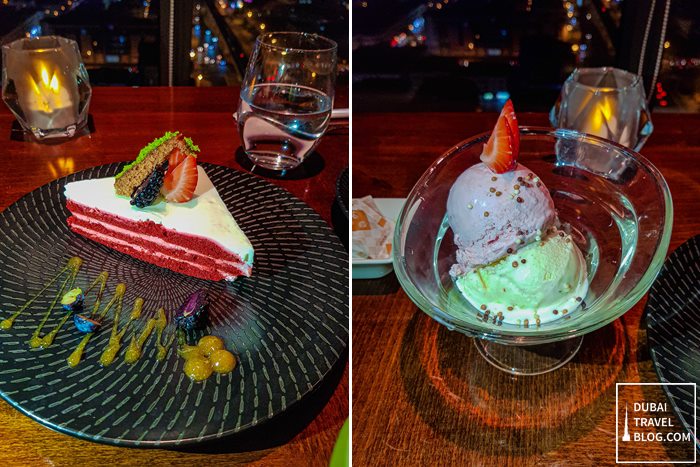 Red Velvet Cake – AED 48
Ice Cream – AED 24
Strawberry and vanilla ice cream
Drinks
It's nice to drink with a nice view. We had some interesting cocktails, including Golden Basil and Tipsy Watermelon. The latter packed quite a strong punch! 🙂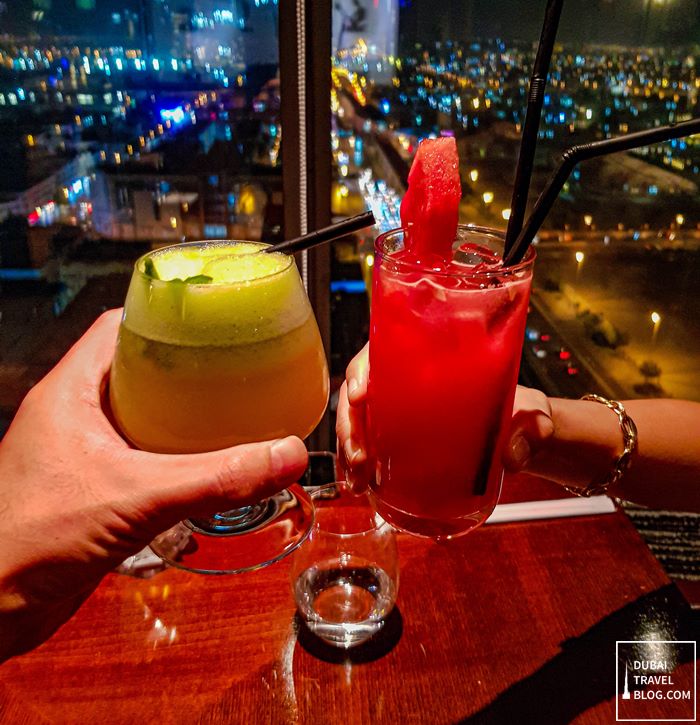 Golden Basil – AED 45
An elegant fusion of sweet basil and vanilla vodka in pineapple, orange squeeze, and lemonade blend
Tipsy Watermelon – AED 45
A long refreshing drink of crushed watermelon, gin, and tonic
Aside from this dinner experience, we also had our breakfast here during the next day. It was nice to see the view during the daytime too.
Currently, there is an unlimited set dinner menu consisting of main course, soup, salad, noodles, and sweets every Thursday and Friday for AED 88. Check their page for more details.
view from the restaurant and lounge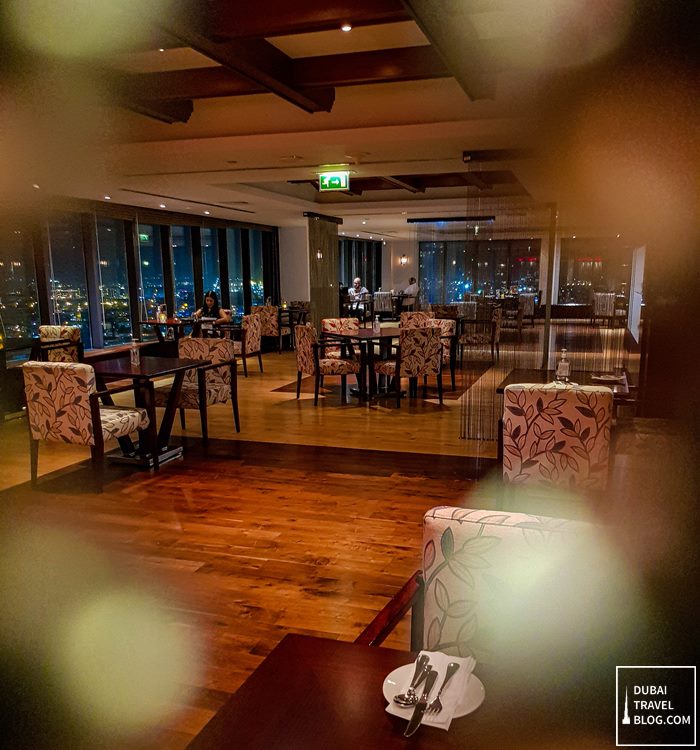 Kris With A View
20 Photos of Kris With a View
Here are some pictures of the restaurant based on our visit. Check out the photo album for a collection of snapshots of Kris With A View:
Contact Information
Kris With A View
Address: 19th Floor, Park Regis Kris Kin, Sheikh Khalifah Bin Zayed St Opposite Burjuman Centre P.O. Box 8264, Dubai United Arab Emirates
Telephone Number: +971 4 3771 111
Website: parkregiskriskin.ae
Instagram: @ParkRegisKrisKin
Facebook: @ParkRegisDubai
Google Map Location
Here is a map guide to the location of Park Regis Kris Kin Hotel: