The Dubai Textile Souk offers a colorful array of garments – from silk to satin to velvets to voiles, you can check out different hues of these merchandise in this area. The textile market in Dubai is one of the souks in Old Dubai that you should visit when exploring the city. Aside from the Spice Souk and the Gold Souk, you will see plenty of good finds in this market.
Also Read: Best Reasons to Visit Dubai
This is located at the Bur Dubai side of the Deira Creek Side. So if you come from the Deira side, you can simply take an "abra" or traditional boats on the creek. Don't worry, transportation costs around 1 dirham only.
Trivia: The Textile Souk is also known as The Old Souk
Textile Market in Old Dubai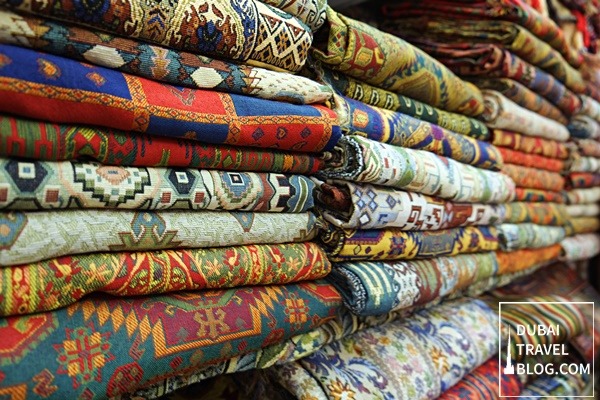 Textile market
This popular tourist spot offers plenty of shops on a massive choice of fabrics. The shops is made of a long line of stone buildings under a wooden roof and some wind towers. If you fancy making clothes, you can find various garments here. You can also check out some souvenir items, Arabic shoes and other merchandise to buy and bring home to family and friends.
If you just want to explore the area, you can also do so. With so much color, for sure you can take a few great photos showcasing Dubai's culture and buy and sell trade.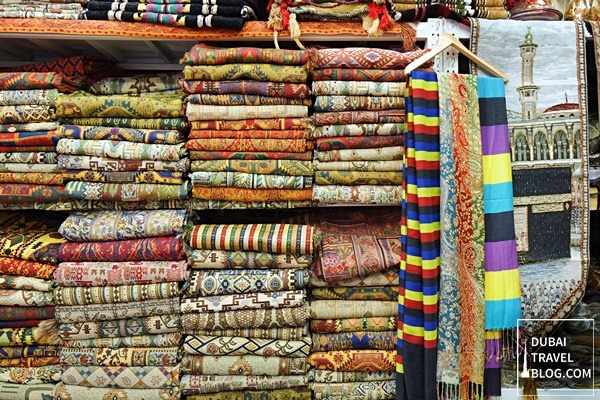 garments

explore the Old Dubai!
How to Get There
The Textile Souk is located in Bur Dubai side of the Deira Creek. Nearest metro station is Al Ghubaiba Metro Station or Al Fahidi Metro Station (Green line).
If you are coming from the Spice or Gold Souk, you can ride the abra water taxis in the Creek area to cross the water. The traditional boats costs only a dirham to ride them and it's an amazing way to see Dubai without spending much.