My wife and I visited the Sharjah Shooting and Golf Club for a couple of rounds of pistol and rifle shooting. If you ever wondered if there's a gun firing range in the UAE, you can head over to Sharjah. I think there are a few places in Dubai, but since we had a Buy One Get One voucher from our Entertainer App, we didn't hesitate in choosing the Sharjah club as our destination to try this activity.
It was my wife's birthday and I suggested this activity as it's been one of the things she has wanted to do for a long time. We called their hotline and tried booking ahead, but the staff told us we could simply walk in.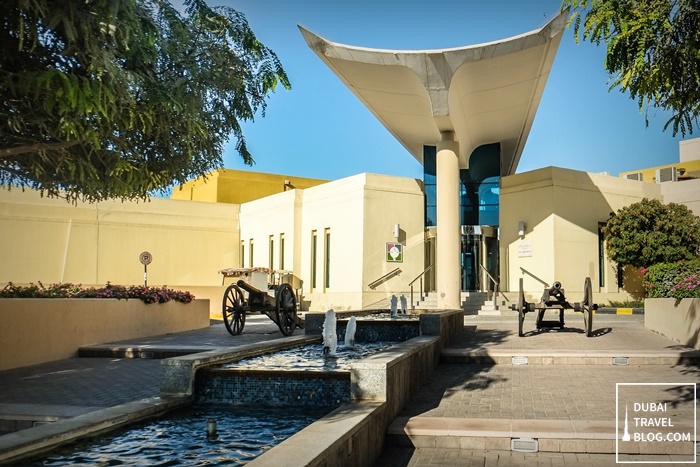 shooting area in Sharjah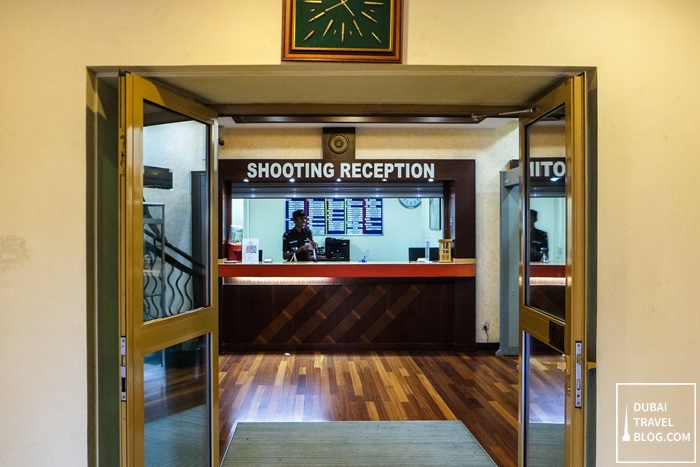 reception area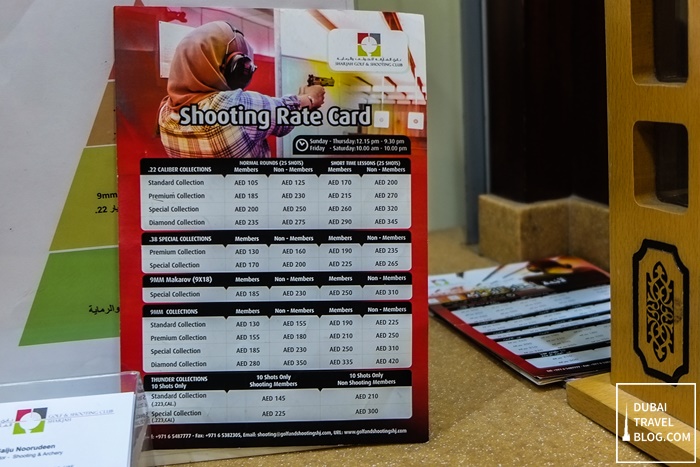 cost of the caliber pistol and rifle rounds in the club
Gun Firing Range at the Sharjah Golf and Shooting Club
We arrived at the location and surrendered our ID (Emirates ID or passport is fine) and filled out our details. The staff took then took us upstairs to the shooting area. Take note that this is an indoor firing range in Sharjah.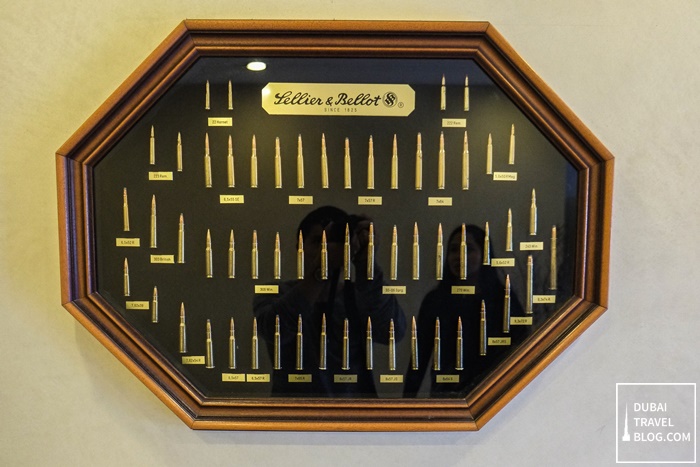 bullets

clock made of ammo bullets
Strict Rules
The rules inside the shooting range are very strict. We surrendered all other items in a dedicated area. Each customer will have one officer to look over. The officer will also offer you options on which guns you want to try. You are not allowed to point the gun anywhere else except towards the target.
Even taking pictures of you firing can only be taken from a distance and also for a limited time. The Police and staff want to make sure that no unforeseen incidents are left unattended. This is also part of security to ensure safety among everyone. So to those who might be planning to take plenty of selfies, try to be quick with the process.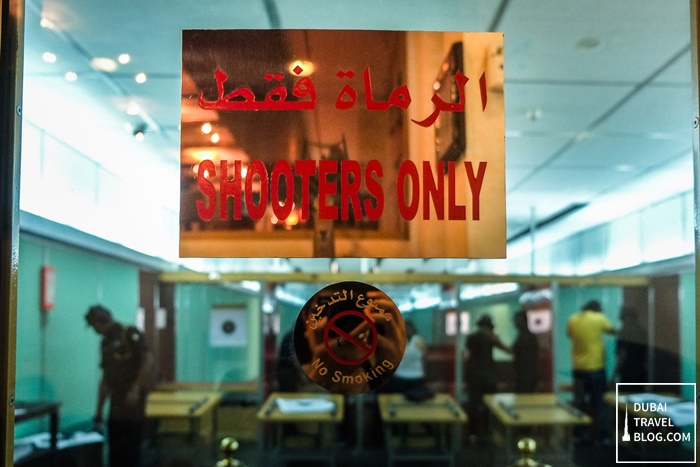 Shooters only, before you enter, you are required to wear ear protection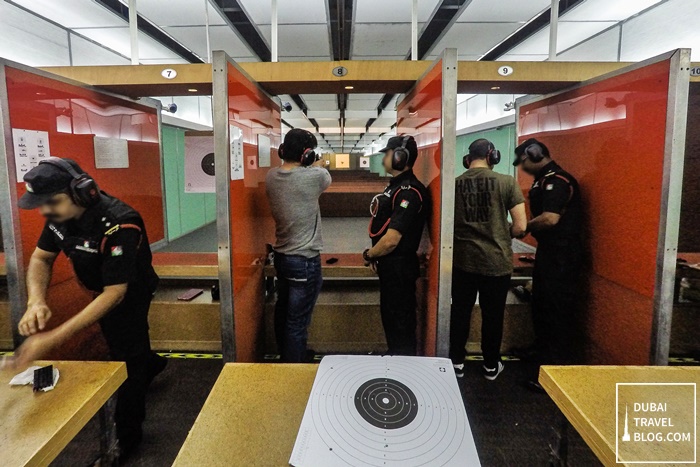 me trying my hand with a pistol (and failing)
Pistol and Rifle guns
We tried both a pistol and a rifle. The officers advised us to try the rifle as it's much easier to control the pistol. True enough my wife and I had fun hitting the targets correctly. As for the pistols, my wife was much better at it compared to me. She even went for an extra round using another type of pistol.
After the activity, we took our belongings and paid for the rounds we took. They also gave us the paper targets to take home.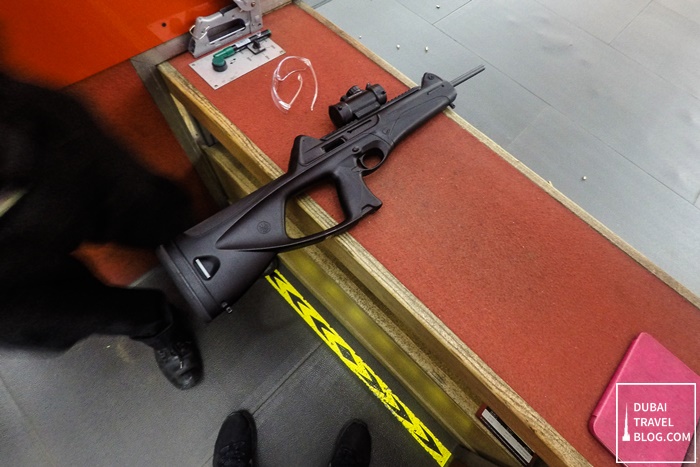 rifle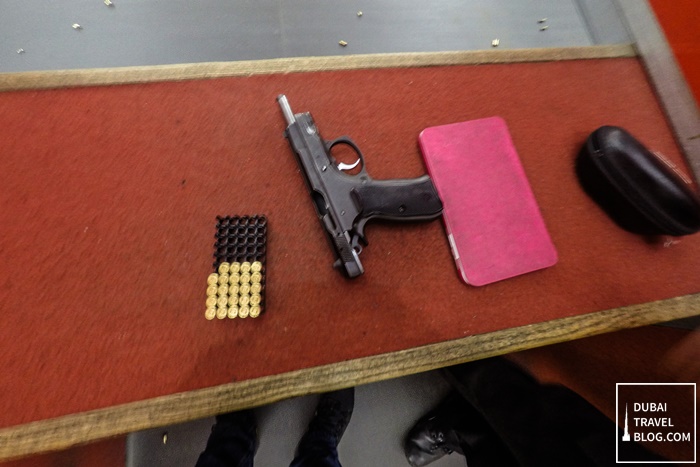 Caliber pistol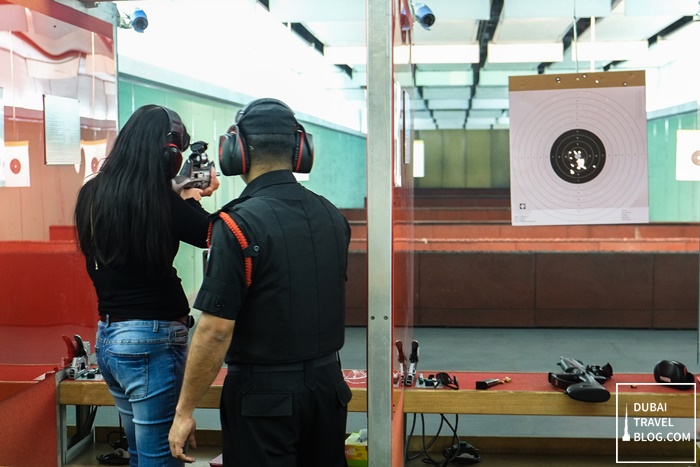 my wife looking bad-ass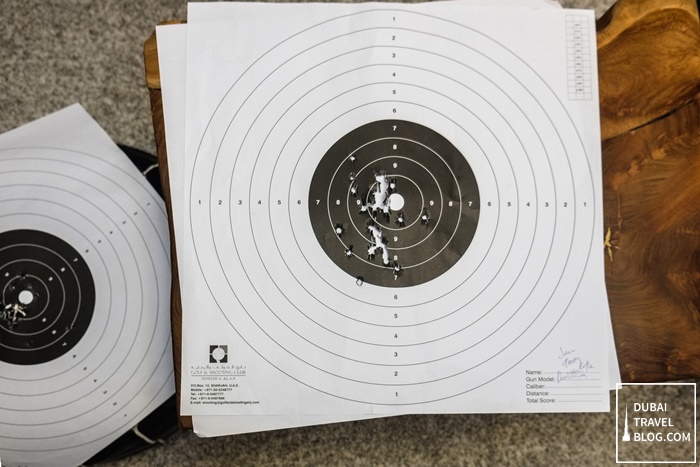 my wife's shooting
This was a new experience we thought of trying and we had a great time. We felt safe knowing that the staff and policemen were very alert and ensured safety for everyone.
Aside from pistol and rifle shooting, the club offers other activities such as archery, paintball shooting, golf, a gym and a restaurant, cafe and spa.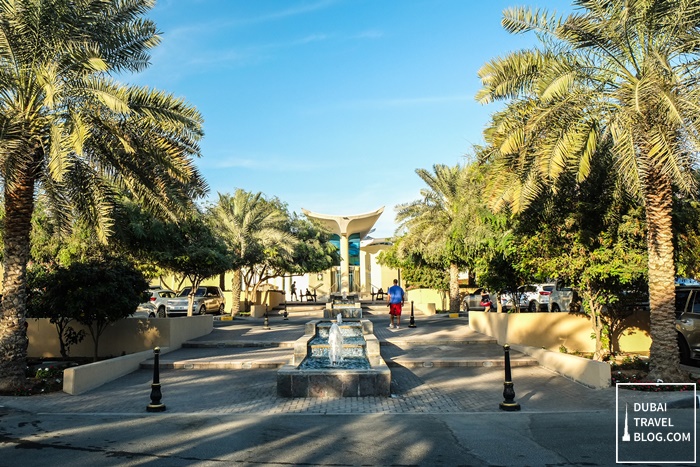 Sharjah Shooting center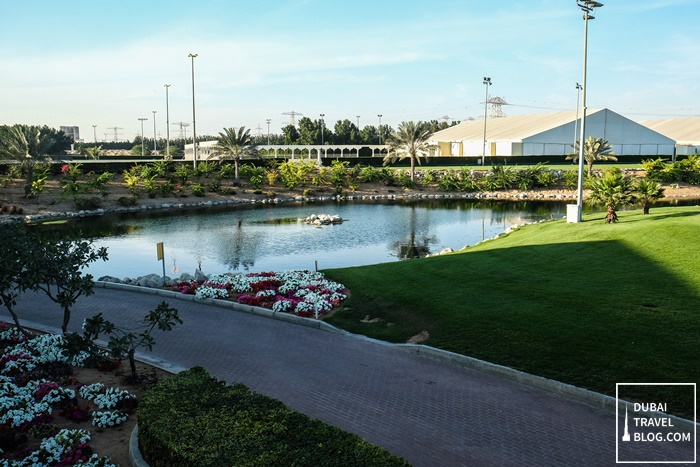 View from the cafe
13 Photos of the Sharjah Golf and Shooting Club
Check out these pictures I've taken during our visit to the Sharjah Golf and Shooting Club to give you an idea what to expect in case you visit this place:
Contact Information
Sharjah Golf and Shooting Club
Telephone: 06 548 7777
Website: www.golfandshootingshj.com
Address: Sheikh Mohammed Bin Zayed Road, Near Tasjeel Auto Village – Sharjah
Google Map Location
Below is a Google map location to guide you on how to to get to the golf and shooting range in Sharjah.