If you're looking to try out something new or even something extreme for that matter, one place is catching on to be the leading place to be: Dubai. This video from XDubai, we witness professional fly boarders defy gravity and surf through waters at the same time in the Flyboard World Cup at the Skydive Dubai Palm Drop Zone.
Also Read: Parasailing Adventure in Dubai
This amazing video featuring sportsmen getting blasted off the water while maintaining balance on a board to perform crazy-cool stunts is definitely something else. Catch these pro flyboarders get wild and wet as they wow us with their unbelievable antics that will have you question the kind of "fun" that you've come to know and understand as a human being.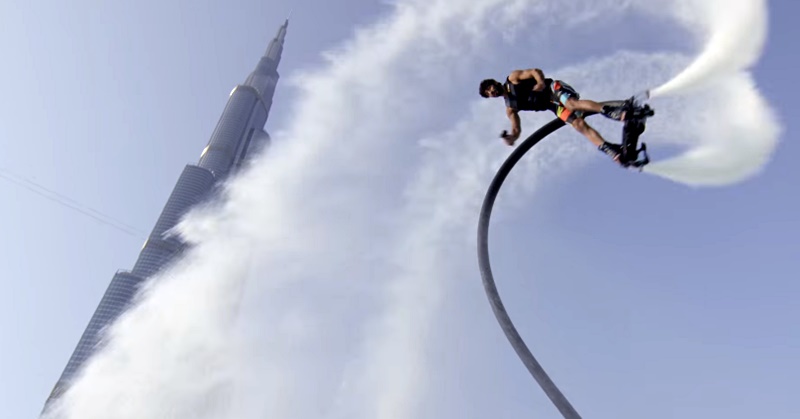 Catch the Flyboarding Adventure Experience in Dubai on this YouTube video posted by XDubai:
XDubai and Flyboarders Having Fun in Dubai Waters
Before we rave and let loose our extreme alter-egos, let us first look at what "flyboarding" is all about. To the uninitiated (which is probably every one of us), flyboarding is a type of (an extreme) water sport activity wherein a user straps both feet onto a flyboard (similar to a wakeboard) in order to be propelled by water jets under the device to perform (acrobatic) stunts or simply just to have fun. As the activity has rapidly gained popularity since its invention in 2012, many touristic locations including Dubai have adopted the water sport activity as one of the recreational attractions in the city.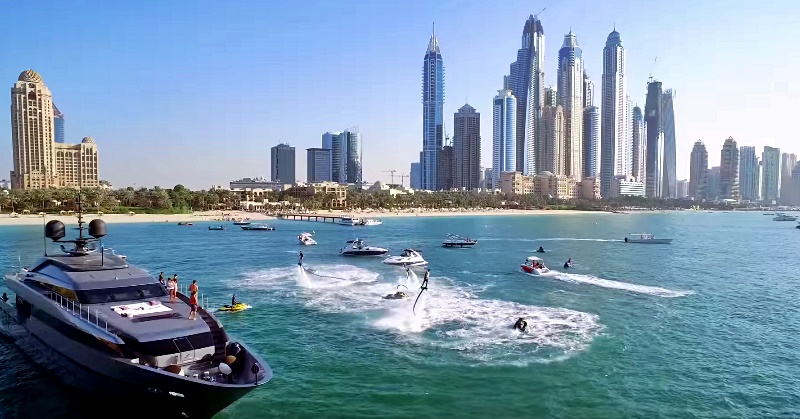 If you're into water sports and are up for a new challenge, flyboarding is definitely one of those things that you need to try at least once in your life. And where else can you better enjoy this unique and exhilarating experience than in a progressive and beautiful place such as Dubai. It is most definitely safe as the activity has fully been set with safety regulations and equipment to make sure that adventure-seekers get the most out of this one-of-a-kind experience.
How has your summer been this year? Have you been raring to do something new, fun, and worth-noting in your bucket-list? Would you consider going on a flyboarding adventure in Dubai? Let us know your thoughts in the comment section below.