As a city, Dubai both expats and residents are quite literally obsessed with doing brunch. It's unarguably an event that plenty of hotels and restaurants hype up and attract guests to dine in their establishments. It's an important meal of the week, occurring whenever there is a chance to sit down with family and friends and enjoy the best flavours Dubai has to offer in the late morning sun.
Why are Friday brunches a big deal in Dubai? If you didn't know already, weekends in Dubai begin on Friday and finish on Saturday. The beginning of the week in Dubai is Sunday, as Friday is considered a holy day in Islam. As a result, the locals do their best to make the most of their Fridays.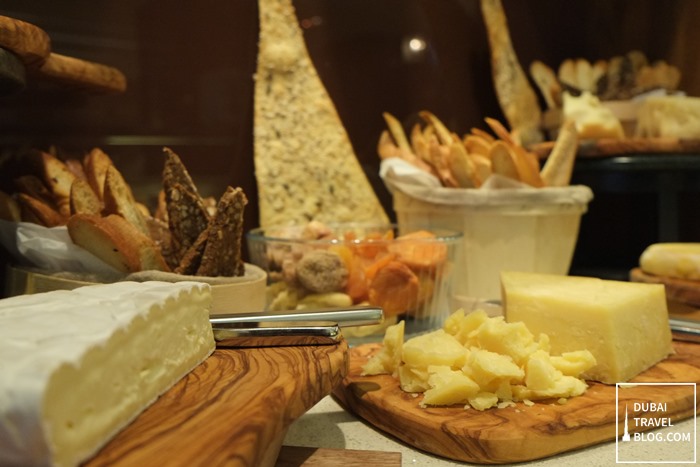 Some families and groups of friends prefer to host brunch in their own home, due largely to the increasing number of brunch takeaway outlets in the city, some of which now offer free delivery to homes and an impressive range of cuisines from Belgian-style bakeries and British grilled breakfasts to modern Czech cuisine and Hawaiian poke salads.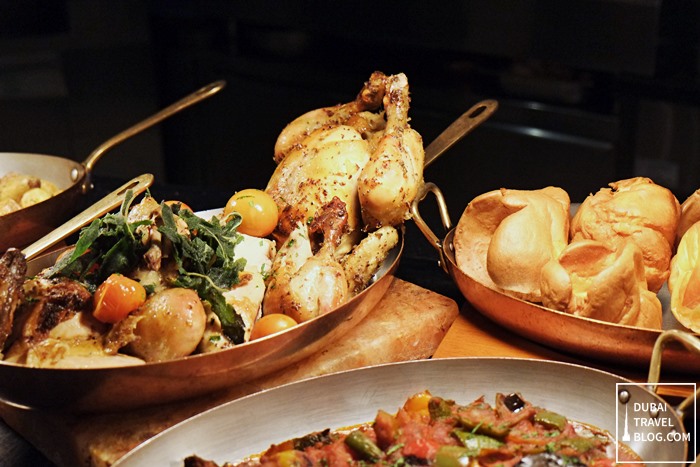 .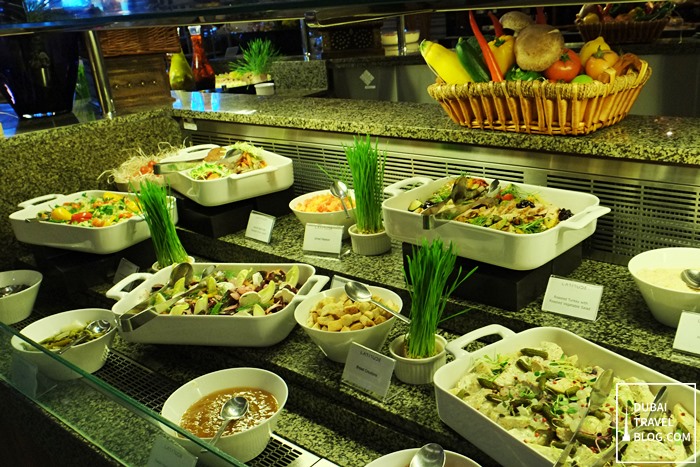 Guide to Friday Brunch in Dubai
However, many others prefer to venture out for the morning and enjoy their brunch together in a fun and relaxed restaurant environment. With that in mind, let's take a look at four of the best places to do Friday brunch in the City of Gold.
Soak up the party vibes at Bubbalicious, The Westin Dubai
A great place to celebrate a birthday brunch with friends, Bubbalicious can be found in The Westin Dubai. For two successive years in 2015 and 2016, this place was awarded Favourite Brunch by the What's On Awards, along with the BBC's Good Food Awards. There are ten – yes, ten – live cooking stations here and, with live music and plentiful drinks and cocktails, it's a great place to relax and let yourself go.
Brunch by the beach at Dukes Dubai
This magical private beach is just perfect to wile away the hours either with your young family or a group of friends. Spend an hour or two relaxing by the beach before heading inside to the barbecue pavilion, where you'll discover a raft of grilled meats and seafoods, as well as other fun cooking stations where you can grab some fresh pasta or build-your-own Mexican tacos.
Lavish interiors at the Palazzo Versace's Friday brunch buffet
The perfect place for ladies that brunch; if you want a decadent dining experience look no further than the Palazzo Versace's Friday buffet. Set in the opulent surroundings of a mock-up of Gianni Versace's Miami-based mansion, the food is equally as good as the décor. From cooked-to-order steaks to a heady mix of Indian and Chinese dishes, there's flavour aplenty here.
Brunch with a view on JW Marriott's 71st floor
Dubai's skyline is awash with skyscrapers and panoramic views to boot. There's no better place to dine and soak in the views of the City of Gold than at JW Marriott. Their brunch buffet can be found on the 71st and 72nd floors, with a skilfully prepared range of dishes, including sharing platters that are great for cosy Friday dates or luxurious celebrations. If you've got enough room, there's also a mammoth dessert buffet for those with a sweet tooth!
Start the weekend in style with any of these brunch venues. Make sure you book well in advance if you wish to eat at any of these restaurants though, as they fill up very quickly. Fill your boots!