If you're looking a relaxing stopover for your business trip in Dubai, you may consider Jumeirah Creekside Hotel (check rates) which is located minutes away from the Dubai International Airport. This is a great place for travellers looking for an enjoyable stay while offering a unique venue for meetings and events. We visited the hotel one weekend morning and explored its area.
Jumeirah Creekside Hotel
Stay Different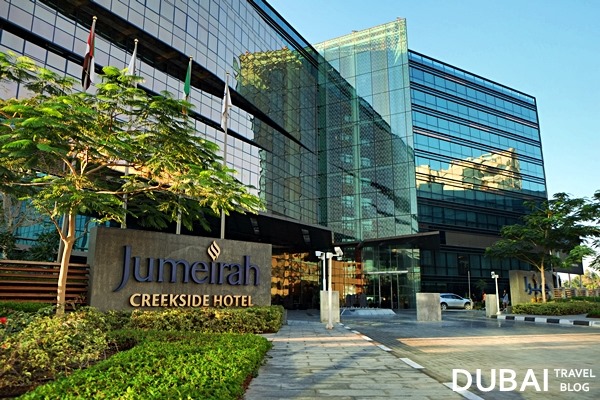 Jumeirah Creekside Hotel in Garhoud, Dubai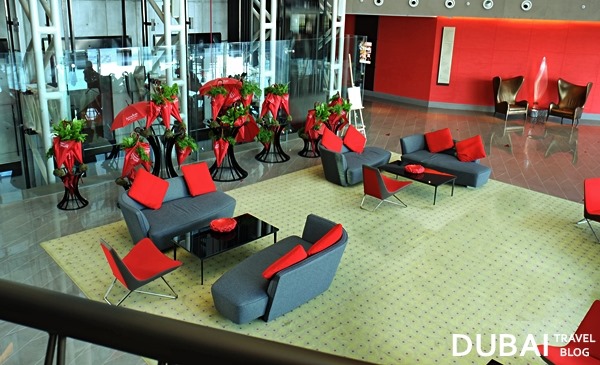 hotel lobby
Tour of Jumeirah Creekside Hotel in Dubai
The hotel attracts business travellers who are in Dubai for a short break in between events. It is an ideal place that provides a stunning view over the Dubai creek, which instantly connects guests to the city. It is a few minutes away from the airport and is within a short distance to some of Dubai's landmarks like City Center Deira and Dubai Festival City.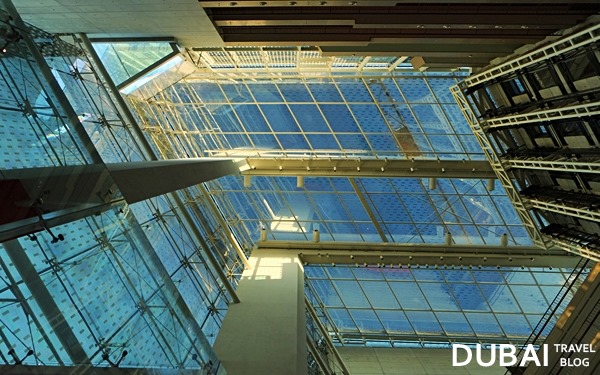 that's the pool on the upper left – pool from Cu-ba Latin Restaurant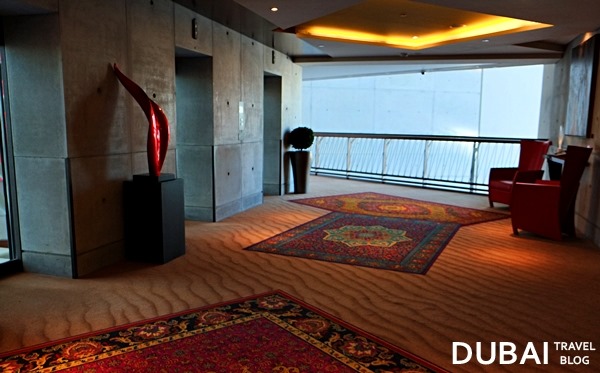 carpets on sand – design of the carpet
In addition to this, the hotel is connected to the city's heritage and provides quick access to the Spice and Gold Souk, Old Market, Fish Market, Dubai Museum and the Heritage Village in Bastakiya, just to name some famous areas in Old Dubai.
Modern Hotel with Contemporary Art
Dubai's Jumeirah Creekside Hotel is distinctively artistic in a sense that they house various art pieces and art installations in designated areas. These art pieces showcase the finest Middle Eastern talents. One can say that this hotel is evolving into an art museum and they are constantly featuring these works not only on walls, but even on the simplest of furniture like on tables and desks.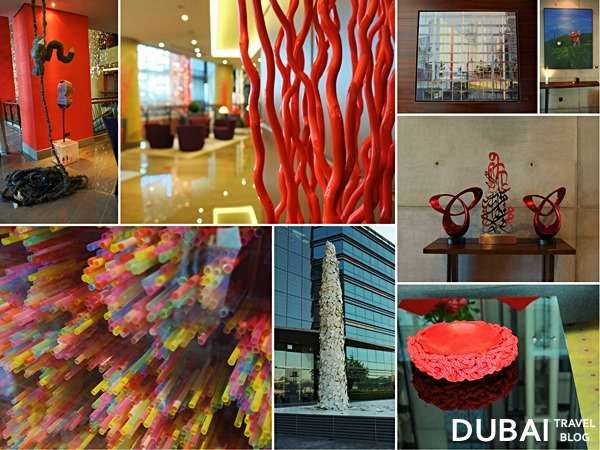 artsy hotel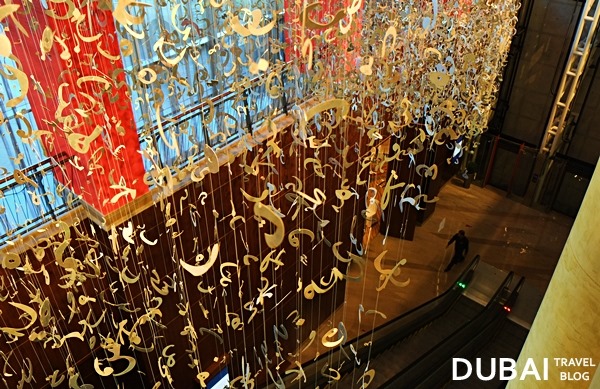 "Belly Raining" by Asmae Alami
Jumeirah Creekside Hotel Bedroom
We got to tour one of the rooms and found its modern and contemporary theme consistent. While maintaining a luxury setting, the rooms are tailored with the modern working executive in mind. Comfort is still a priority and the hotel offers relaxation on top of everything else.
Jumeirah Creekside Hotel Dubai has a Flexible 24-Hour Stay option wherein guests can choose at what time of day they check-in and check-out in 24 hours. With a notice of two days, the hotel guarantees you to stay for one full day, further maximizing your time.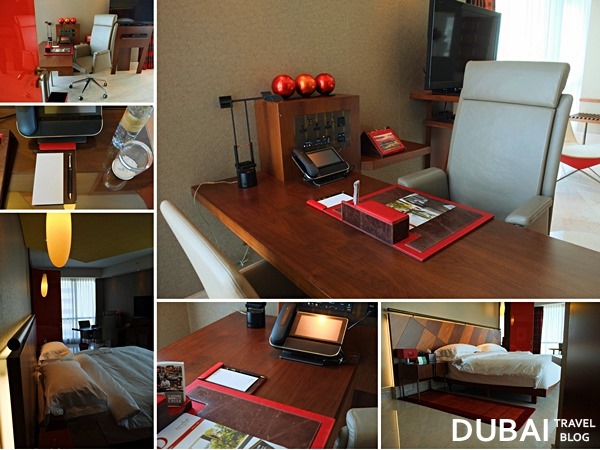 room for the business-minded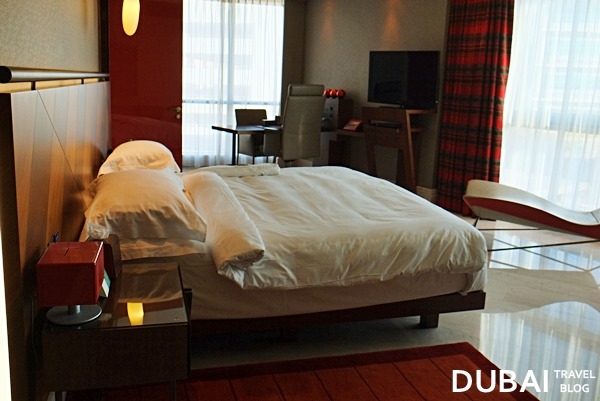 inside one of the rooms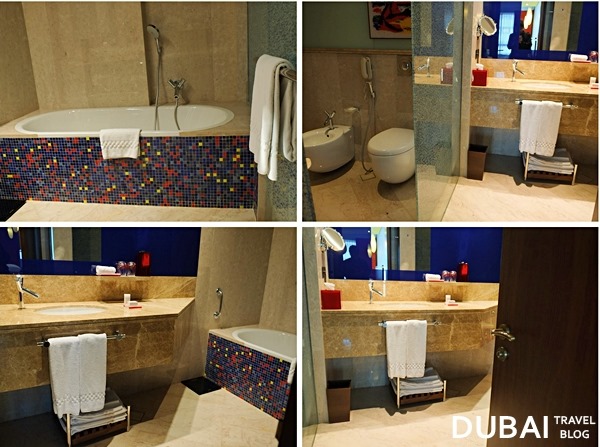 bathroom
The Academy for Business Meetings and Events
The number of business travellers in Dubai might surprise you with so many international events happening. In an effort to cater to these guests, they have "The Academy" for a unique set-up that recreates the university life with facilities in a 'learning' environment. It has been custom-built for corporate events such as workshops and training sessions. You will be surprised that you are actually in a hotel when you head to The Academy.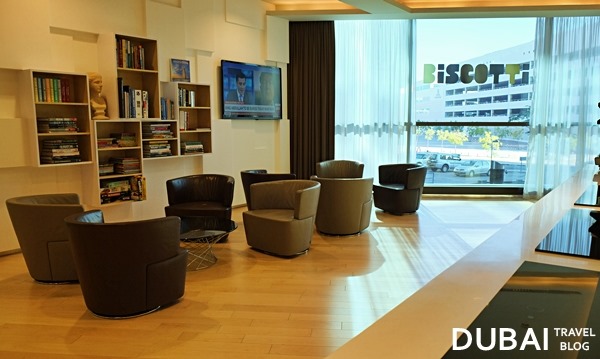 The Academy

university life inside a hotel through Jumeirah Creekside Hotel's "The Academy"
Ducks and Nature during Al Fresco Dining
Another thing worth mentioning is the outdoor restaurant. Go outside to the Nomad restaurant and in the garden area, you will see a lake and and a few animals (ducks) playfully swimming and floating. They will even draw closer when they see a human in the area. If you have your children, take them here for some nice interaction with nature.
With so much greenery, you will think twice if you're in Dubai. Make sure to spend a day out here while its winter season. We might visit the Nomad restaurant one of these days (or nights) to try their brunch menu, or check out the rooftop for a great view of the Dubai skyline.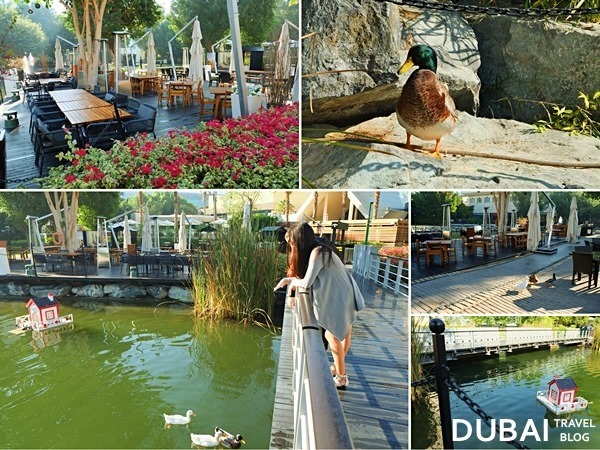 one with nature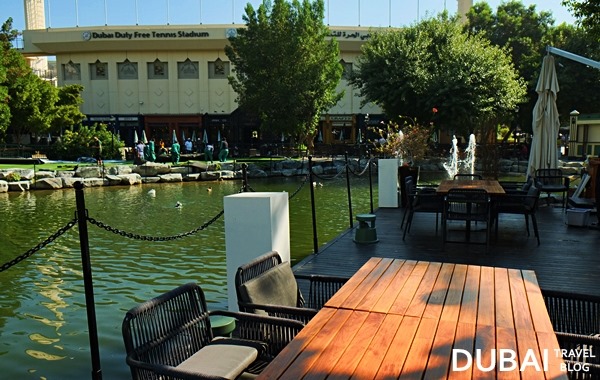 Al Fresco Dining
Back to Space and Art
What I like best about the hotel is that it offers a creative space as you wander through its hallways. You cannot help but be fixated on these art installations due to their size and placement. It offers a way for you to relax your mind so you won't have to keep thinking about the stress of work and deadlines while you are in the hotel.

"Flying Carpet" art by Halim Al Karim

"Day and Night" by Reza Derakshani
The art really sticks out and even for someone like me who is not well-versed in the world of paintings and sculptures, I could not help but appreciate these pieces.
Hotel Features
Jumeirah Creekside Hotel features 292 modern rooms and suites, and they are also spacious. They have 60 twin rooms, that offers intimate style and comfort. All the rooms have a 42-inch plasma TV, a complimentary soft mini bar, broadband internet access and complimentary WiFi.
Hotel Features
292 rooms and suites
Two signature restaurants,
two bars
one lounge and
one healthy café
Two outdoor pools (including a children's pool)
Floodlit four tennis courts and two squash courts
One complimentary entry to Wild Wadi Waterpark per stay*
Akaru Spa with 14 treatment rooms, saunas and steam rooms
The Aviation Club fitness facilities with fully equipped gym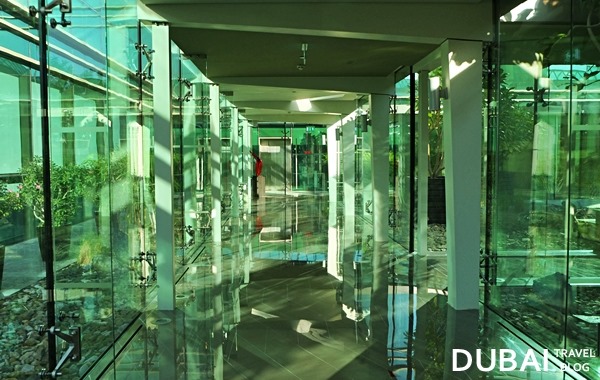 glass hallway leading to the Aviation club fitness center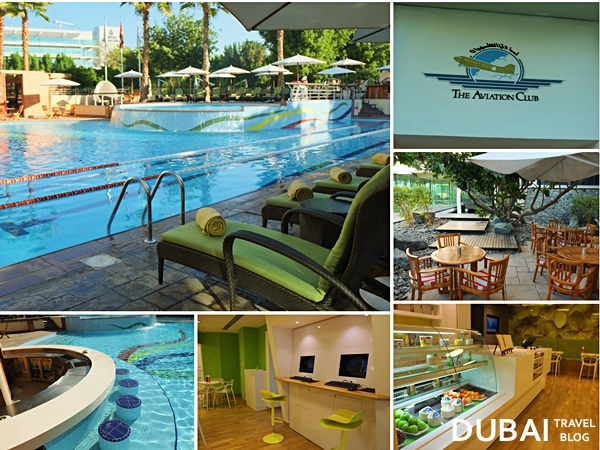 Aviation Club Dubai and JCH pool area
Jumeirah Creekside Hotel is a contemporary lifestyle hotel, one that is firmly roots in the essence of local culture. It brings together a fusion of contemporary design and distinctive architectural features, with exposed concrete walls, high glass ceilings, culturally inspired carpet designs, a glass bottomed infinity pool overlooking the lobby and a specially commissioned art collection displayed throughout the hotel. Jumeirah Creekside Hotel is owned by Dubai Duty Free an operated by Jumeirah Group.
Contact Information
Jumeirah Creekside Hotel (Book Here)
PO Box 78377, Dubai, UAE
Contact Number: +971 4 230 8555
Email: JCHinfo@jumeirah.com
Website: http://www.jumeirah.com/en/hotels-resorts/dubai/jumeirah-creekside-hotel/
Facebook Page: https://www.facebook.com/JumeirahCreeksideHotel