We spent a fun Tuesday evening at Mahiki bar in Jumeirah Beach Hotel. This is Polynesian-inspired cocktail bar that offers tropical grilled dishes and exotic cocktails.
My wife and I rarely go out at night to visit clubs in Dubai. However we thought of checking it out when the opportunity arose for the "Friends of Mahiki" event of the year.
Mahiki Bar Jumeirah Beach Hotel Dubai
Mahiki has a tiki-inspired decor from bamboo-lined walls to tropical island accents. It is night hotspot in Dubai and they just launched their new food menu when we visited. If you want a table, you will definitely need to book in advance to reserve one.
The bar offers drinks that come in outrageous containers such as a treasure chest which is meant to be shared with friends.
This is a well-known spot that even celebrities and famous personalities like Rihanna,  Ellie Goulding, Rita Ora, Olly Murs, Prince Harry, etc. have visited at some point during their stay in city.
It was a busy night and the people dressed to impress. People who go to Mahiki go there because they want to have party and have fun.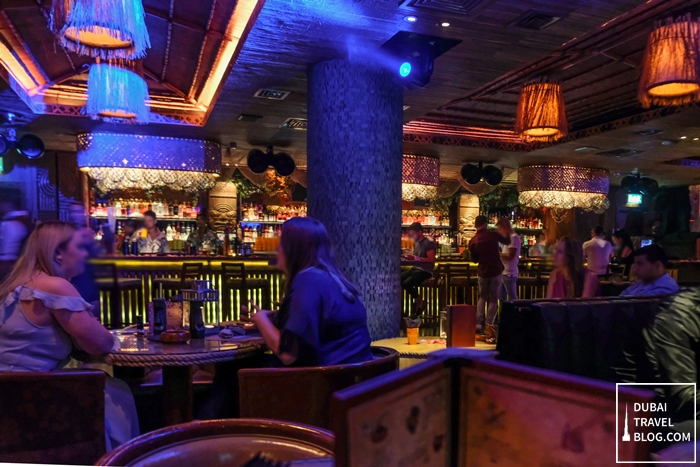 early evening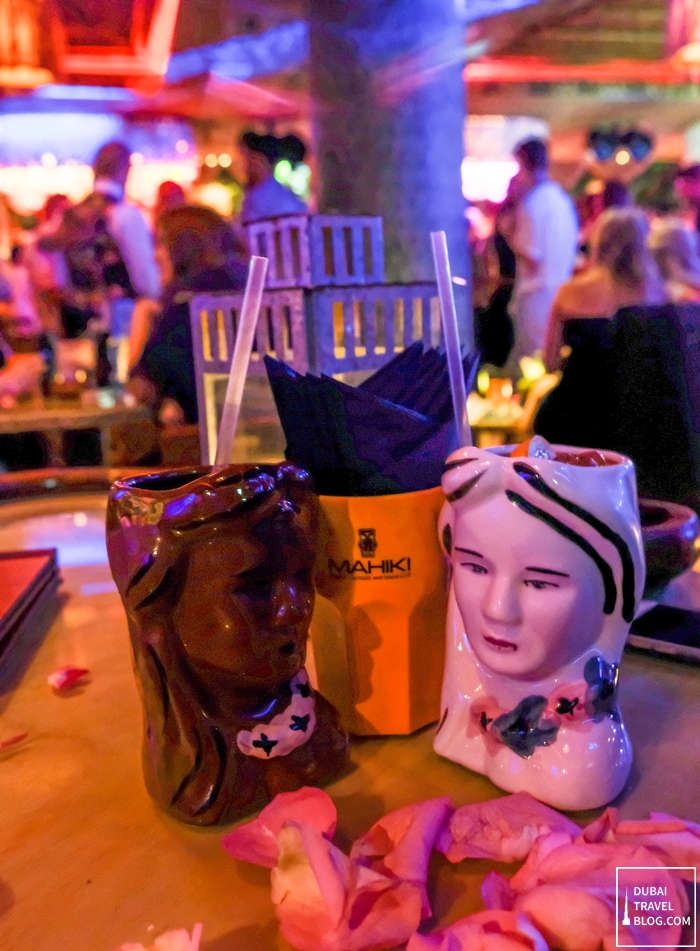 Mahiki signature cocktails
The bar gets packed especially during ladies nights (free cocktails for the ladies) and during the later hours of the evening as people tend to me more loose and are more likely to hit the dance floor.
Dress Code: Smart Elegant Attire
Age Requirement: 21+
Contact Information:
Mahiki Dubai
Address: Jumeirah Beach Hotel, Jumeirah Beach Road, Um Suqeim – Dubai
Phone: 04 380 7731
Website: http://mahiki.com/dubai/
Google Map Location: Mahiki Dubai
Below is a guide map to direct you as you drive towards Mahiki bar in Jumeirah Beach Hotel Dubai