It's Ramadan in Dubai and with it comes hotels offering plenty of buffet choices for residents to break the fast. One of the hotel iftars we were able to participate in was the Iftar at Entre Nous Restaurant in Novotel World Trade Centre.
Entres Nous is the all-day dining restaurant of Novotel World Trade Centre and is located at the hotel lobby. We got there early and I was glad to have taken photos of the food untouched.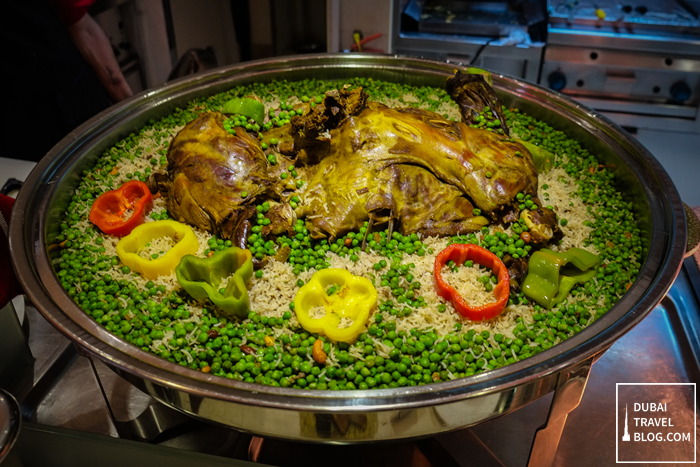 lamb ouzi spread
peek at the hotel
Iftar Dinner at Entre-Nous – Novotel WTC Dubai
We arrived at Novotel and were greeted by a beautiful flower set-up at the lobby. This was a simple yet elegant arrangement that served as the centerpiece between the reception desks and the lifts. Adjacent to reception is the restaurant.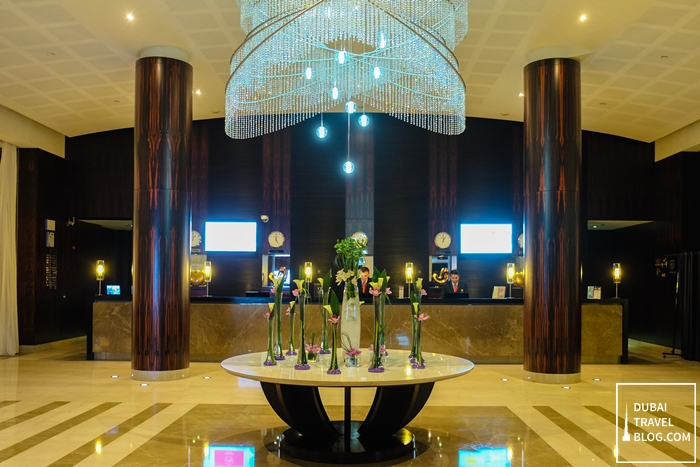 Novotel WTC lobby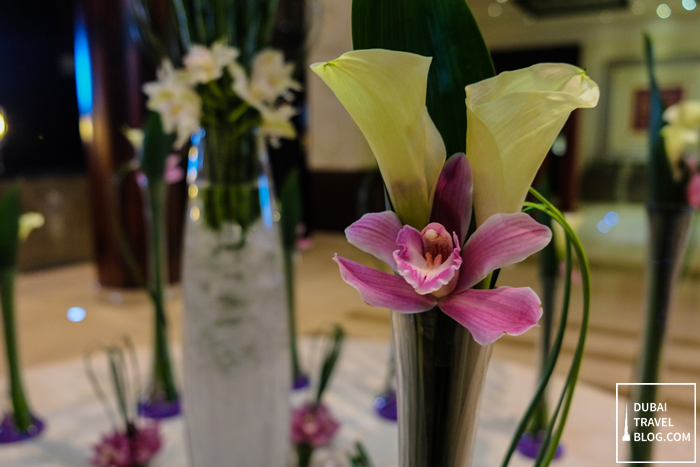 flower set-up
One thing to note is that the restaurant has a number of long tables. This is a good option for families or large groups who want to dine together. Iftar, after all is a time of celebration.
Entre Nous has a fair amount of meal options available from starters to main course dishes to desserts and drinks.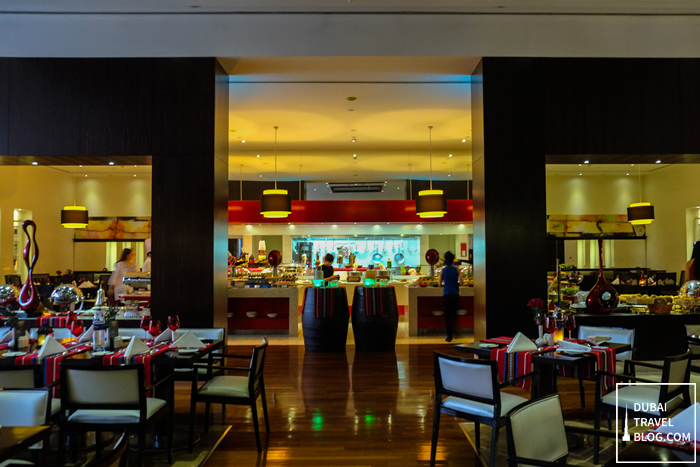 Entre Nous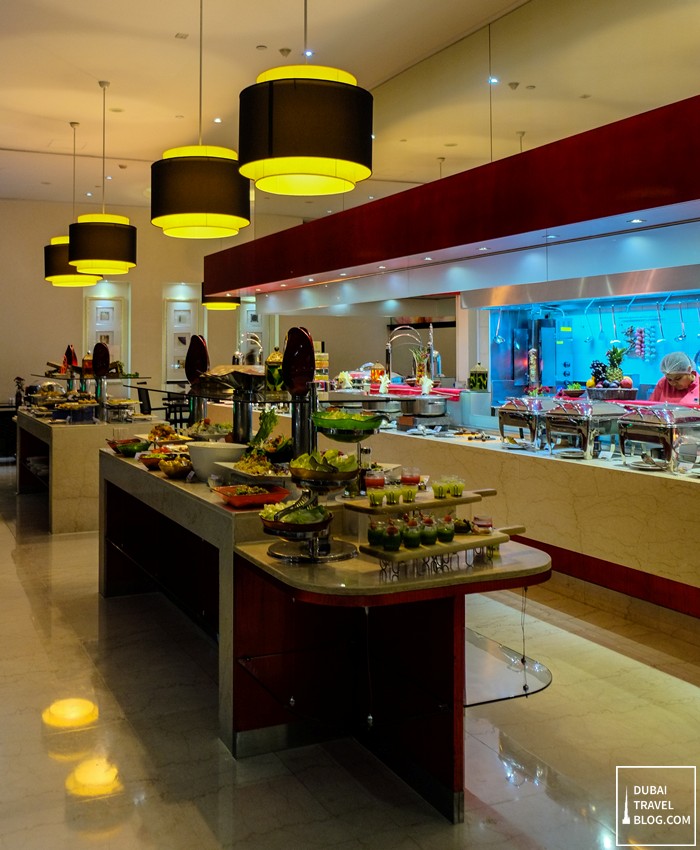 buffet spread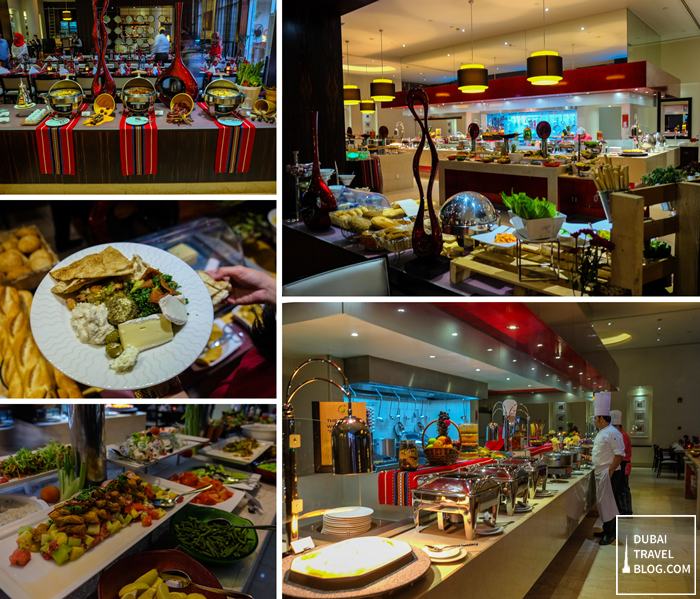 Dubai Entre Nous restaurant
Food Options
Breads, salads, soups and hot & cold mezzehs were available for appetizers which did not disappoint.
As for the main dishes, they had a variety of interesting menu such as stuffed quail and mixed dolma. Some of these meals (mostly Arabic) were something that I had only seen for the first time. I had to get some servings of these to taste them.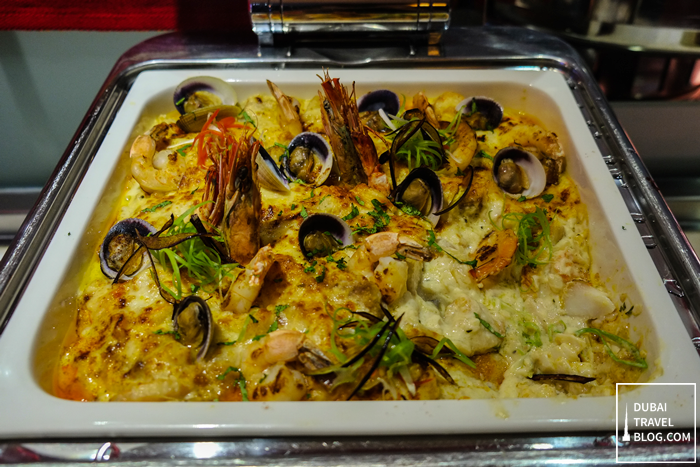 Mix Seafood Thermidor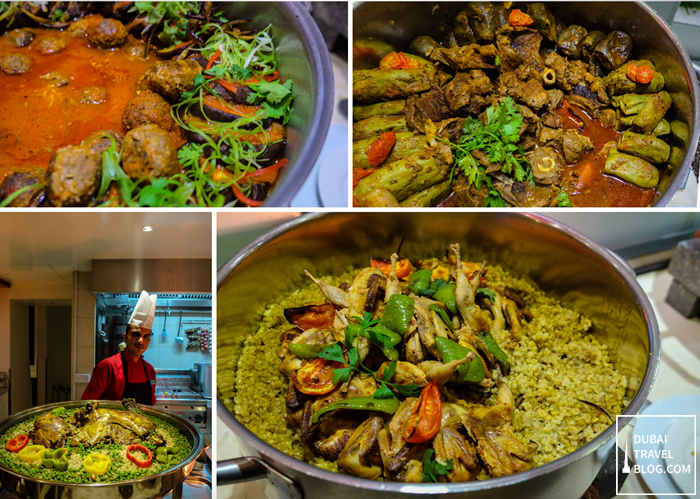 Stuffed Quail with Freekeh, Mixed Dolma with Lamb Chops, Lamb Ouzi, Egg Plant Tagine with Meat Ball
Desserts
They have a dedicated station for desserts which range from Arabic (baclava, kunafa, etc.) to international (cheesecake, tarts, etc.). Something to look forward to for those who have sweet tooth.
cheesecake with fruit toppings
desserts!
We had a pleasant iftar dinner and took our time enjoying the dishes offered.
We're halfway through the Ramadan season, so why not try and visit Entre-Nous in Novotel to break your fast?
This Ramadan, break the fast with family and friends at Entre-Nous Restaurant where our team of chefs are serving a lavish Iftar Buffet. From traditional Arabic to a wide selection of Indian and International dishes, we offer something for everyone!

Sunset to 11pm for 129 AED per person inclusive of food, water, juices, and soft drinks. Children under the age of 12 receives 50% discount when dining with their families.

Group Bookings: 10-30 guests – 109 AED per person
Above 30 guests – 99 AED per person

– Novotel Dubai WTC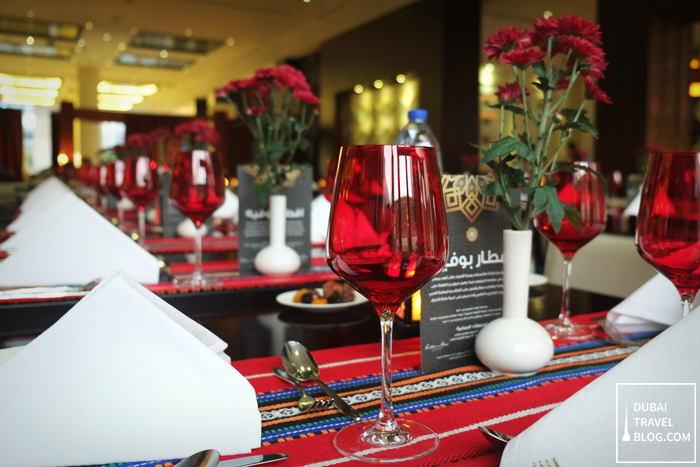 red drinking glass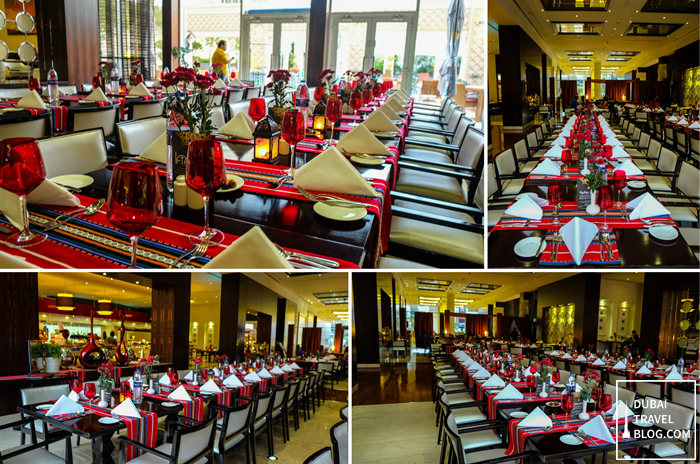 red tables
Google Map Location
Here's a map location and direction how to get to Entre Nous restaurant. The nearest metro station is the Dubai World Trade Centre station (Red Line).

Contact Information
Website: novotel.com/gb/hotel-5261-novotel-world-trade-centre-dubai/index.shtml
Address:  Al Sa'ada Street, Trade Centre – Near Trade Centre Metro Station – Dubai
Telephone: 04 332 0000
Opening hours: 06:00-23:00
Facebook: facebook.com/NovotelWorldTradeCentre
Instagram: instagram.com/novotel_world_trade_centre
Twitter: twitter.com/NovotelDubaiWTC