Following our iftar preview experience at Pergolas restaurant in Roda Al Murooj, we were then able to sample the offerings at the Grand Ballroom of Roda Al Bustan as they invited the press, media, bloggers and other guests one evening.
The hotel is located near the airport and the event we attended highlighted two things – the food offerings during Iftar and how the hotel can accommodate a delectable banquet for a big crowd. Roda Al Bustan can cater to a minimum of 30 to as much as 1500 guests!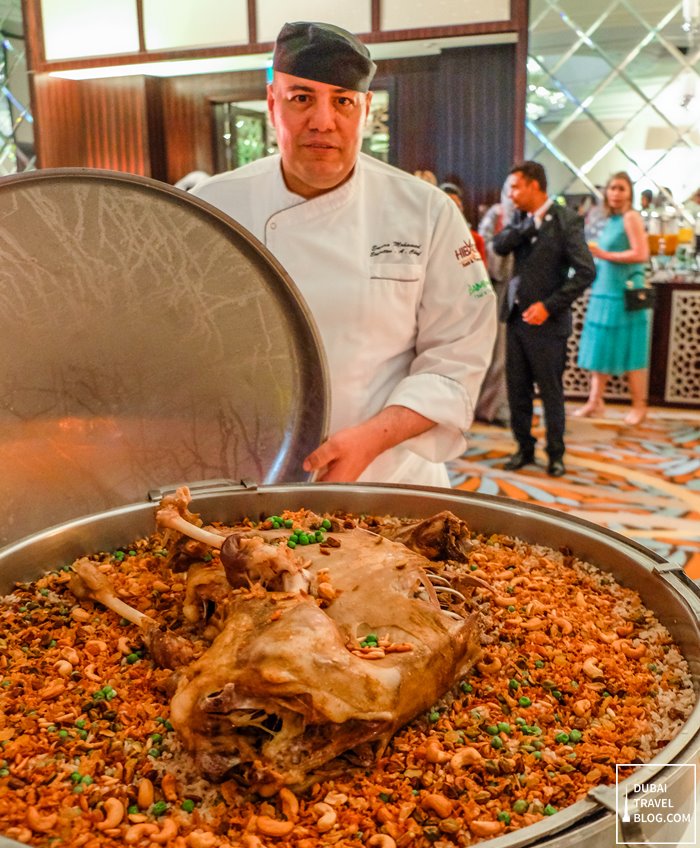 lamb ouzi – Lebanese style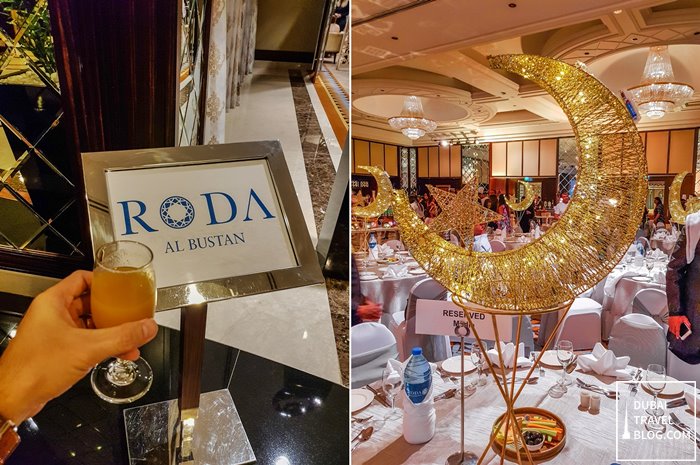 Roda Al Bustan Ramadan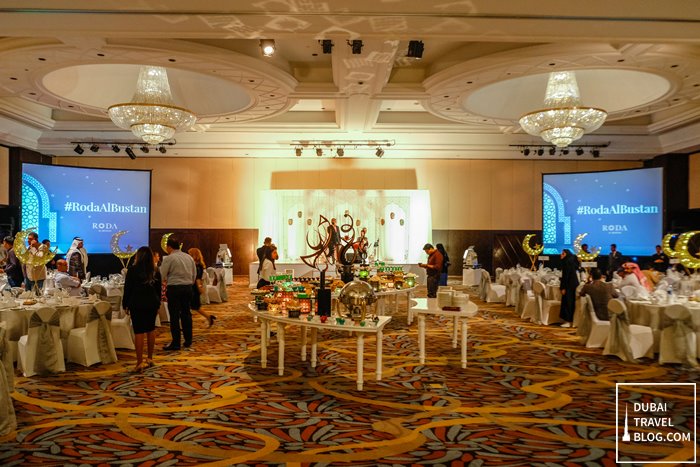 inside the grand ballroom of Roda Al Bustan
Grand Ballroom Corporate Iftar in Roda Al Bustan
My wife and I have been to Roda Al Bustan before when we ate at their Thai restaurant (which is now called Bambooda). We had a great time with quality food and a warm ambiance. That's why it was nice to experience another feast for another occasion in this hotel.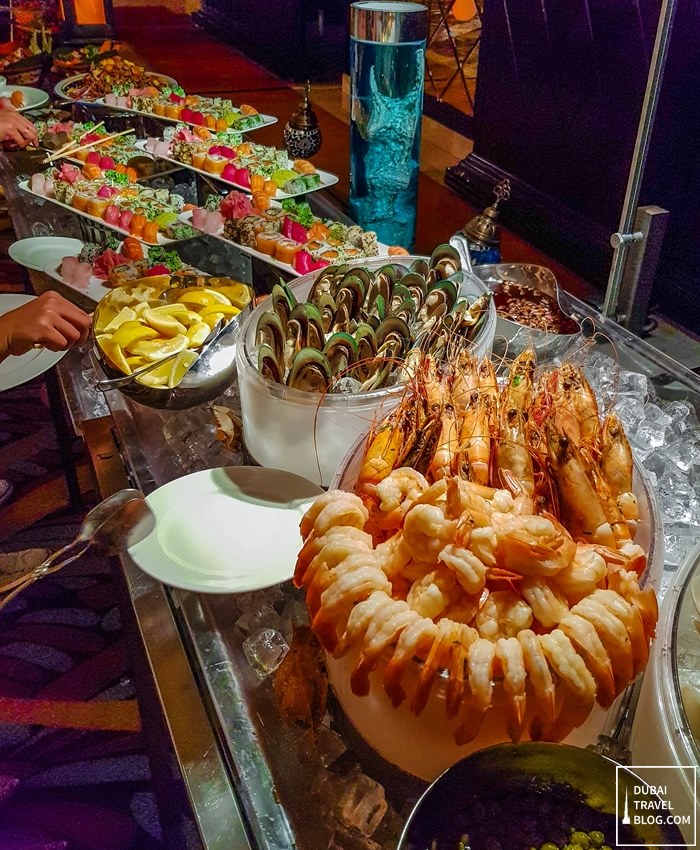 prawns, clams, etc.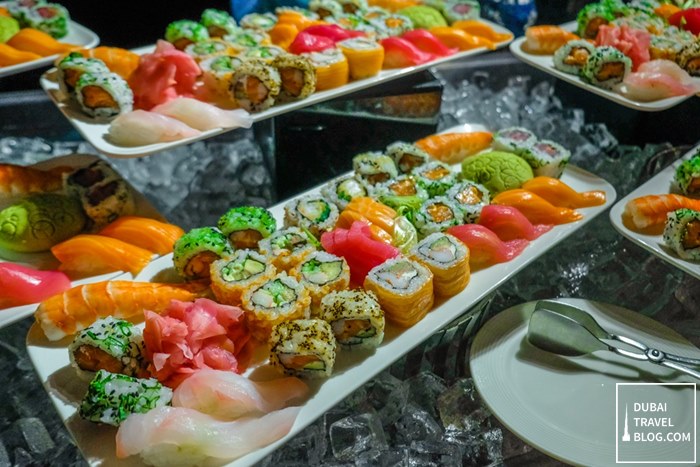 sushi counter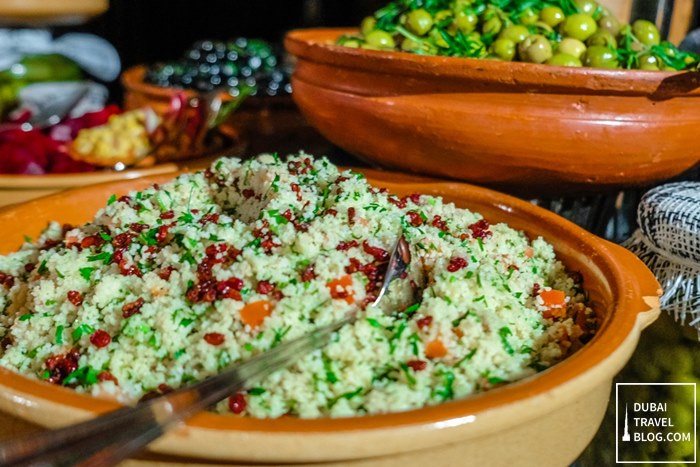 couscous and pomegranate salad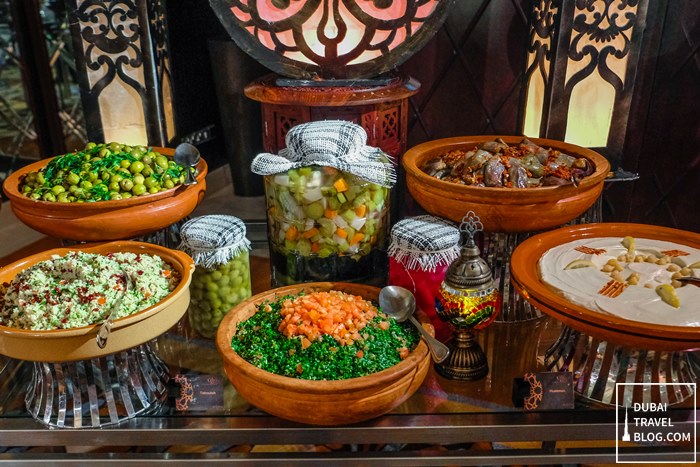 cold mezzes and salads
The iftar at the Grand Ballroom showcased how Roda Al Bustan can cater to corporate events, weddings, private gatherings and celebrations. It's a huge venue and it's accessible in the city.
Individual iftar offerings start at AED 169 per person.
The buffet spread was quite huge and we especially enjoyed the servings of their Lebanese-style lamb ouzi, the beef short ribs, smoked seafood prawns and sushi. They offer a wide array of options of Arabic cold and hot mezzes and dishes.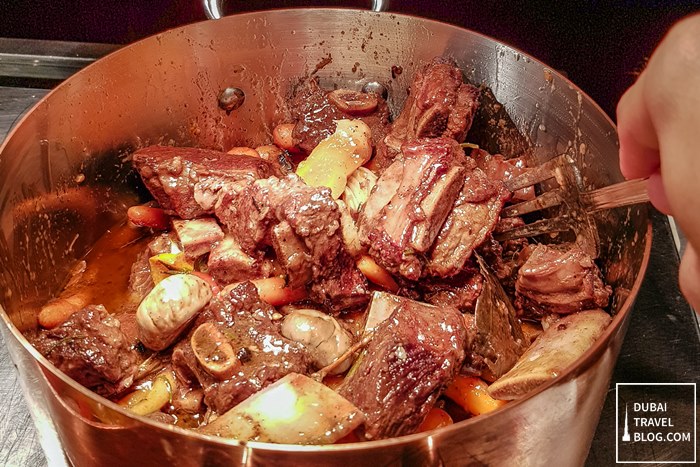 beef short ribs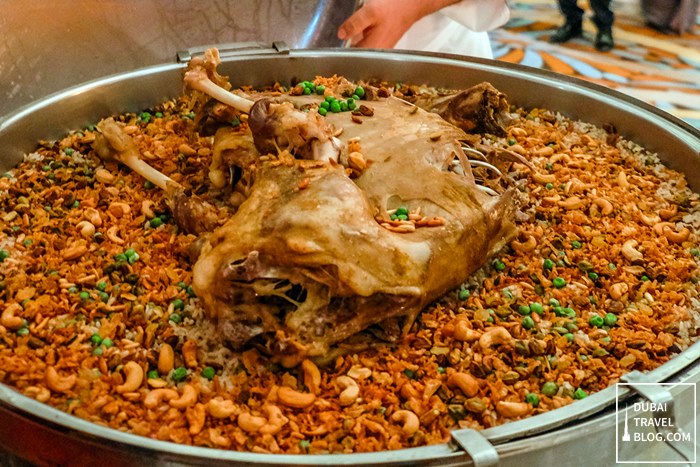 lamb ouzi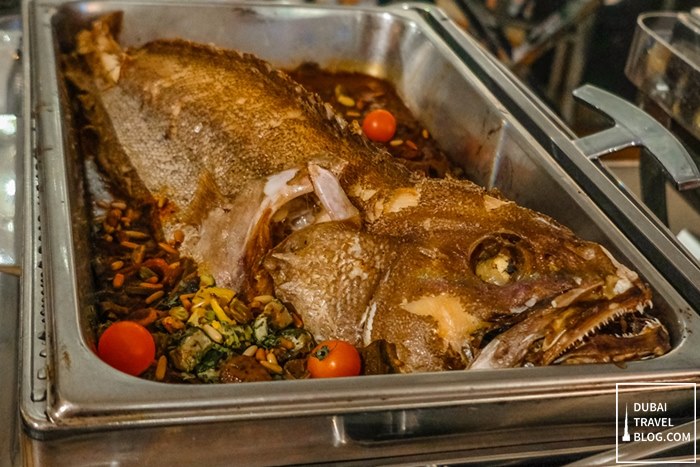 deep fried fish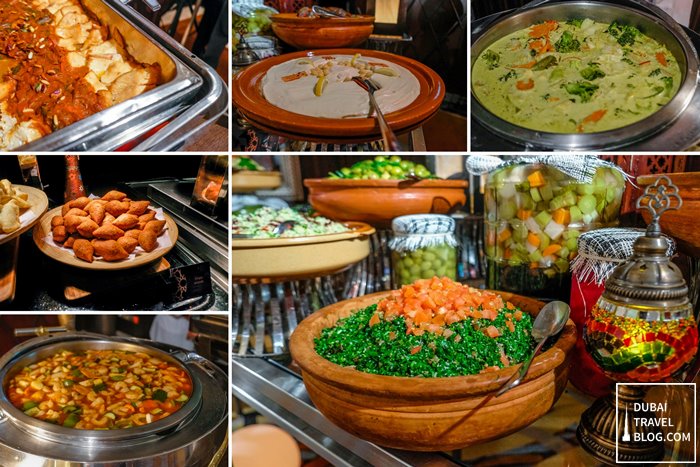 Iftar buffet spread
Lastly, the dessert spread was quite a beautiful centerpiece inside the ballroom. An assortment of cakes, pastries and sweets were colorfully arranged which made the buffet even more wonderful.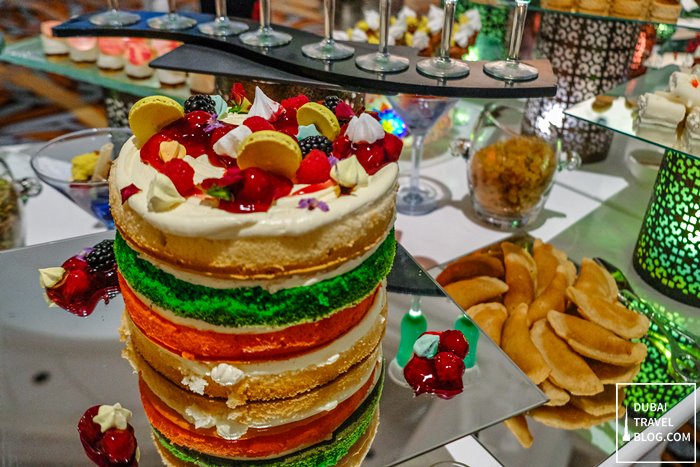 dessert – birthday cake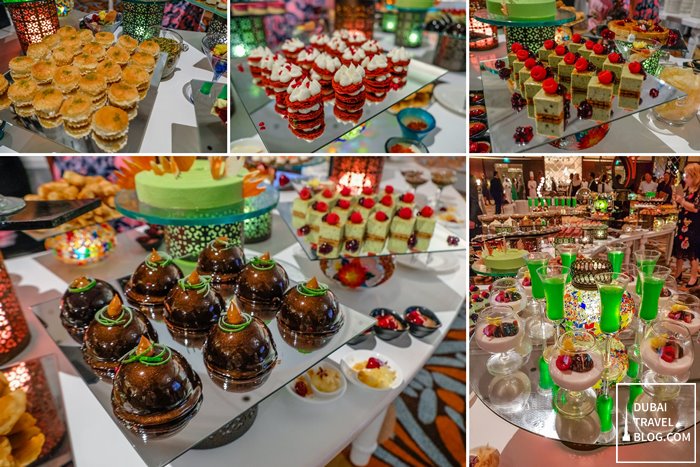 international sweets
Corporate Iftar Packages
Host a delectable banquet and mark the start of the Holy Month in the captivating settings of our stunning venues. Enjoy an elegant Iftar buffet featuring authentic Arabian dishes, where our sumptuous selection of exceptional delicacies can be savoured, as you experience the true meaning of the season.
Our team will be delighted to arrange a splendid private Iftar buffet or Suhoor gathering for you and your guests. With a range of function rooms suitable for accommodating large and small groups of up to 1500 guests, your requests are our command!
Starting from AED 150 per person (min. 30 guests)
20% off for early birds booking on Suhoor before 25th April 2019.
30% off for early birds booking on Iftar before 25th April 2019.
– Roda Al Bustan
Contact Information
Address: RODA Al Bustan – Casablanca Road, Al Garhoud, P.O. Box 30880, Dubai, United Arab Emirates
Phone: 04 282 0000
Website: http://www.roda-hotels.com/al-bustan/ 
Email: albustan.hotel@roda-hotels.com
Facebook: https://www.facebook.com/RodaAlBustan/
Instagram: https://www.instagram.com/rodaalbustan/
Twitter: https://twitter.com/rodaalbustan
Google Map Location:
Below is a map guide to the location of Roda Al Bustan