Na3Na3 (spoken as NaNa) Restaurant is offering Iftar buffet dinner to its guests this month of Ramadan in Dubai, UAE. This hotel food resto is located at The Address Dubai Mall which is very convenient to those who are inside the largest mall in the world.
Na3Na3 Iftar Buffet at The Address Hotel Dubai Mall
Ramadan Month special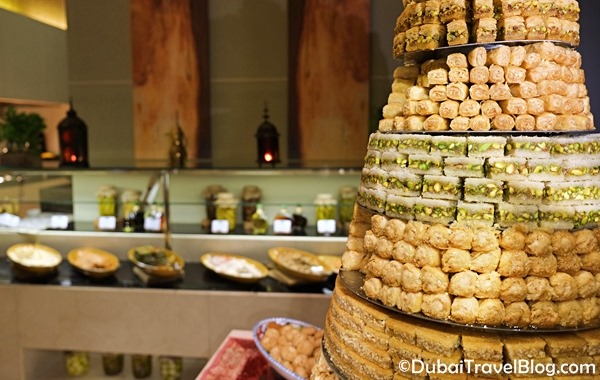 Arabic sweets
good space and high ceiling
Ramadan Iftar Buffet by Na3Na3 Restaurant
It's July 2014 and Ramadan has begun last week. Plenty of establishments are offering iftar meals at good prices because everybody is in a celebratory mood. IFTAR is the meal that Muslims take after fasting during the day. This happens in the month of Ramadan and Muslims are not expected to eat not until sundown. As for non-Muslims living in Dubai, they normally eat in private as it is not allowed to eat in public during specific timings.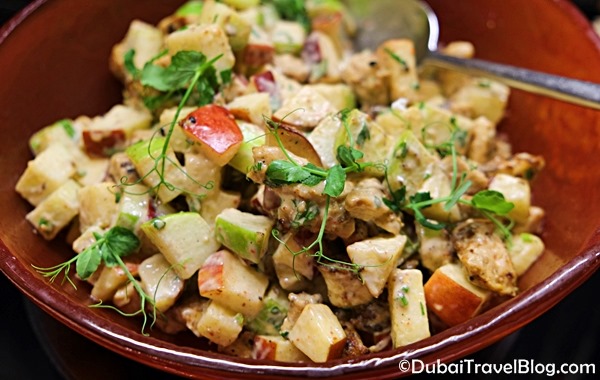 one of the salad appetizers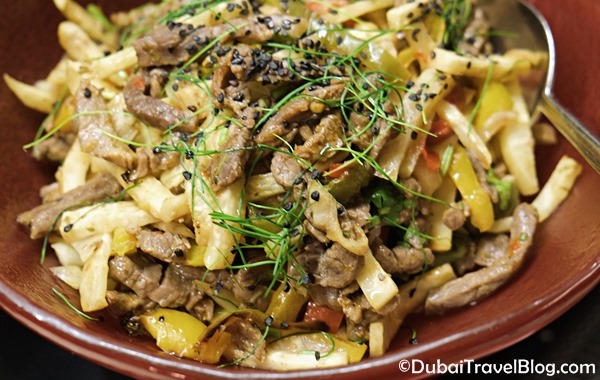 beef dish
Anyway, Na3Na3 restaurant offers delicious Arabic cuisine for its clients in their intimate set-up inside The Address Hotel. Paired with Middle Eastern hospitality, this is a great way to eat out with family and friends.
You have plenty of choices and Middle East dishes on every counter. Different ways of cooking chicken, beef, fish, and lamb are available. They also have appetizers such as traditional dates and salads of various kinds. Drinks are unlimited and there's a wide array of Arabic sweets plus international desserts to cap off the whole evening meal!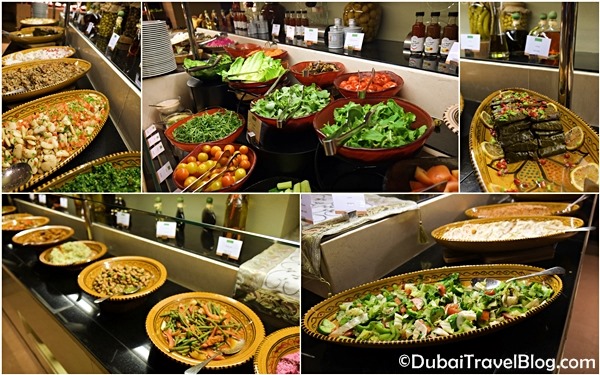 vegetables, appetizers, salads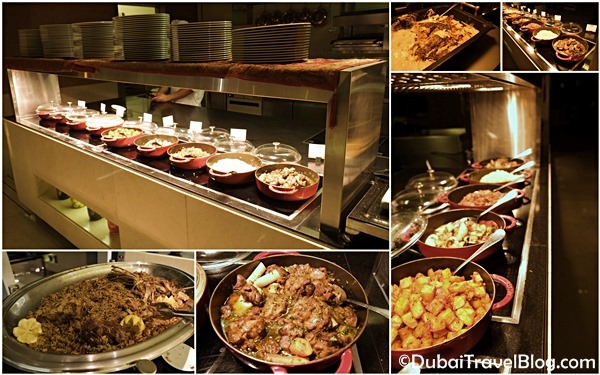 Arabic cuisine aplenty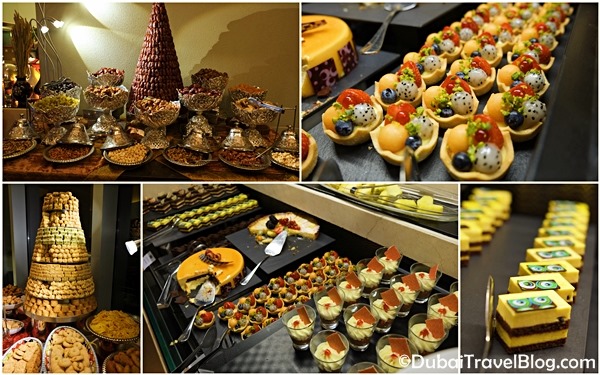 International and Arabic dessert options
If you want to explore your taste buds, head to this restaurant now to eat exciting dishes offered by the very hospitable staff.
Check out Na3 Na3 Restaurant. Cost of food buffet this Ramadan iftar is 195 AED per person.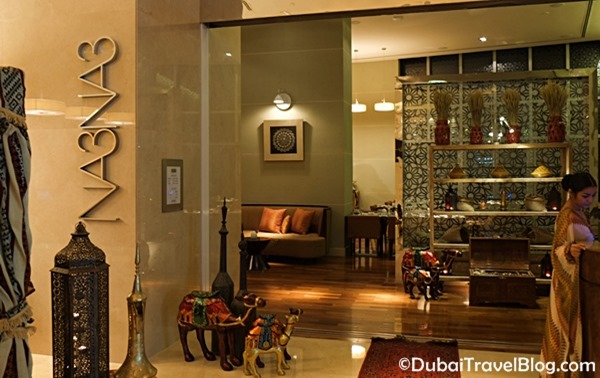 Dubai's Na3Na3 Restaurant entrance
The Iftar buffet by this resto runs for the whole Ramadan month.
195 AED – cost of Iftar buffet at Na3Na3 including beverages
Location:
Na3Na3 – The Address Dubai Mall
Downtown Dubai
Contact # +971 4 888 3444
Website: Na3Na3 Restaurant – The Address Dubai Mall