There's nothing like a first trip to India and for an unforgettable experience there are certain places that must certainly be visited. There are numerous flights from Dubai to India offered by various airlines on a daily basis.
Since a lot of tourists overlook some of the most amazing destinations in India, as a first-time visitor, you'd need some pointers on where to go in order to make the first trip a memorable one. Well, look no further, because here are ten of the best places in India that should be visited during a first trip.
Places to Visit When You Travel to India for the First Time
1. Kerala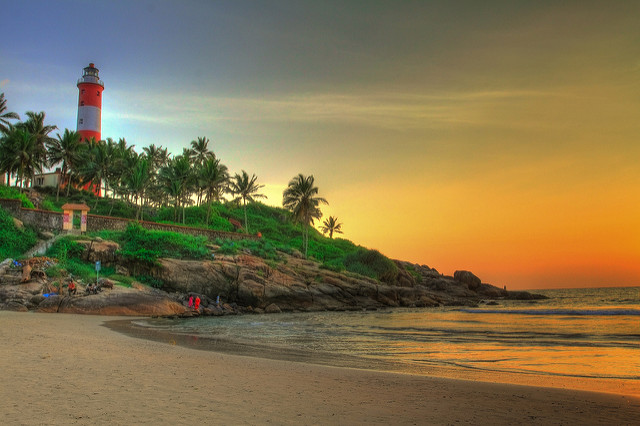 Photo by Mehul Antani, CC BY 2.0
This southern part of India is famous for its summer retreats within sprawling spice and tea plantations among hill stations to die for and rivers to cool at the banks of, Kerala is a calming spot you'd never want to miss. It has everything a vacationer could ever ask for, including wildlife and dense forests, trekking and camping opportunities, and lounging and relaxing resorts on beaches. The general flying time from the UAE to Kerala's Kochi airport is about 3 hours and 50 minutes, and frequent flights are easily available on this route.
2. Goa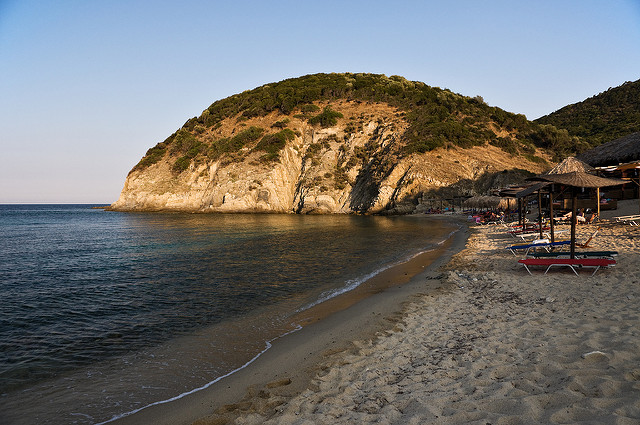 Photo by Horia Varlan, CC BY 2.0
The western part of India that consists of the Arabian Sea and the famous Konkan region also boasts of the top popular tourist destination known as Goa. Beaches that have glory of their own and indulgent food and contemporary culture that can please people of all ages, Goa's tourist attractions are unlimited. Since it is such a well-known holiday destination in India, Goa's international airport in Dabolim can be reached in 3 hours and 10 minutes from Dubai, with at least four frequent flights per week.
3. Mumbai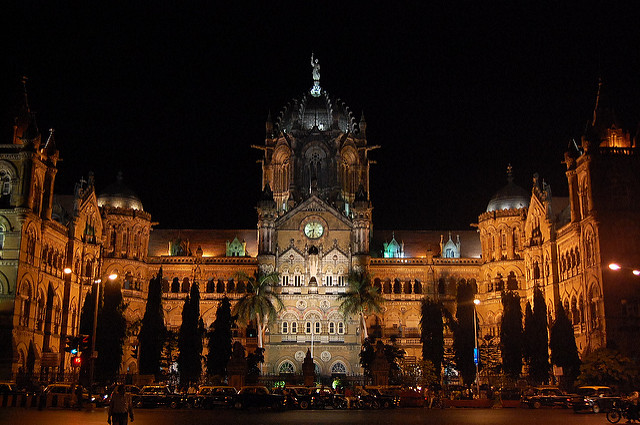 Photo by Advait Supnekar, CC BY-ND 2.0
When you talk about an unforgettable experience in India, you can never avoid talking about Mumbai, the city that has stolen hearts of travellers from all over the world. There is a certain charm that accompanies Mumbai, which, no matter how many times you visit, keeps getting better and better. A glorious example of India's ever-growing urban culture and crowds that know no bounds, Mumbai is a city of wonders. Mumbai's international airport is a lively one, with connections to all of the major airports of the world, including Dubai. The travel time with over 14 flights per day is 3 hours.
4. Jaipur and Udaipur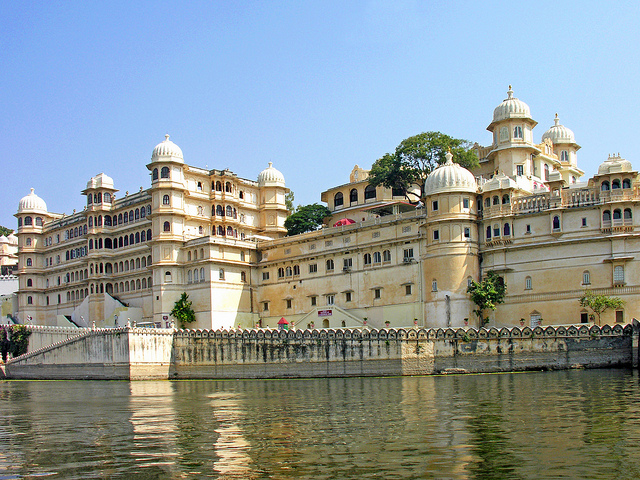 Photo by Dennis Jarvis, CC BY-SA 2.0
Explore the west and never overlook the royal state of Rajasthan. Two of the major tourist attractions in Rajasthan are the cities of Udaipur and Jaipur, which have taken heritage and history to a whole different level in India. Folklore, marvellous architecture, man-made lakes, prominent monuments, and palaces that are also luxury hotels, Jaipur and Udaipur are cities not to miss. Jaipur's international airport has frequent weekly flights from Dubai, sharing a similar duration as the above.
5. Delhi and Agra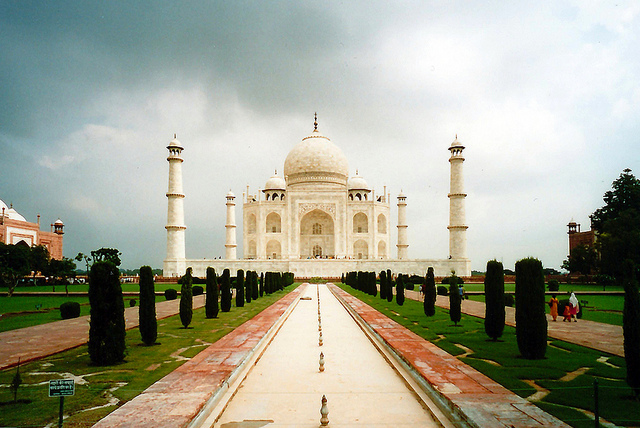 Photo by Tiberio Frascari, CC BY-SA 2.0
India's capital, Delhi, is a city of epic proportions. Not only can a visitor explore the history of India in depth, they can also get to witness things like great monuments, indulgent food, crowded market streets, glimmering urban lifestyle and traditional Indian heritage, all of which have made Delhi such a lovable city. The neighbouring city of Agra, which might just be known for being home to the Taj Mahal, has also got so much more to see and explore when it comes to culture and heritage. For a rewind into history, Delhi and Agra are the perfect choice. Agra can be reached by rail or road from Delhi, and Delhi can be accessed by a 3-hour flight from the UAE.
6. The North East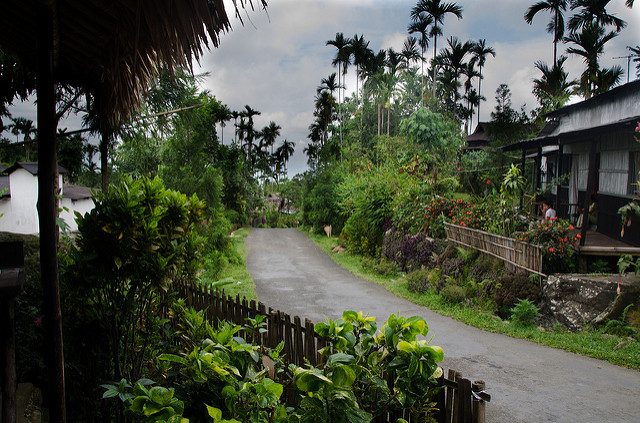 Photo by Ashwin Kumar, CC BY-SA 2.0
Underexplored yet remarkably rich in natural as well as man-made beauty, the North-Eastern region of India that consists of marvels like Meghalaya, Assam, Arunachal Pradesh, Manipur, Nagaland and Tripura, is a sight that must be witnessed. With the Himalayas bordering the area and spiritually rich monasteries upon mountain peaks, along with trekking routes that can take an adventure lover on the ride of their life, North-East India is an ever-growing tourist destination in India. Assam's capital Guwhati is a 7-hour flight from Dubai.
7. Calcutta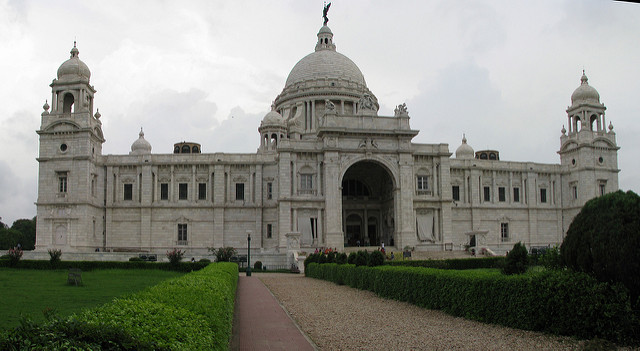 Photo by McKay Savage, CC BY 2.0
Authentic Bengali culture and famous places like the Howrah Bridge, Eden Gardens, Science City and heritage monuments are just a few of the attractions of Calcutta. Add to that some traditional Bengali cuisine, and you've got yourself a fun vacation in India. With a few flights running every week, the duration from Dubai to Calcutta is 4 hours.
8. Himachal Pradesh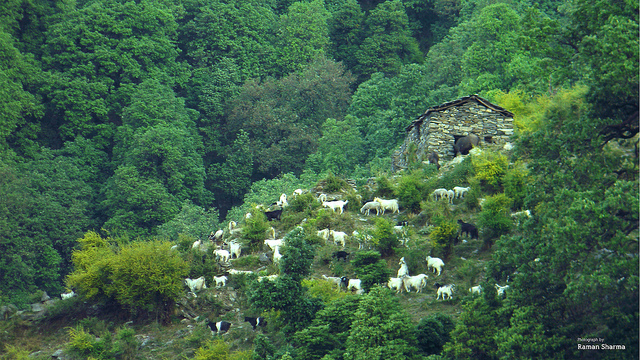 Photo by Raman Sharma, CC BY 2.0
With tourist destinations like Manali, Shimla, Solan, and Keylong, among many others, Himachal Pradesh has some of the best snowy landscapes, trekking routes, fun activities and amazing resorts, which make the mountainous region such a cherished part of India. With one flight per day, Shimla can be reached from Dubai in 3 hours.
9. Hyderabad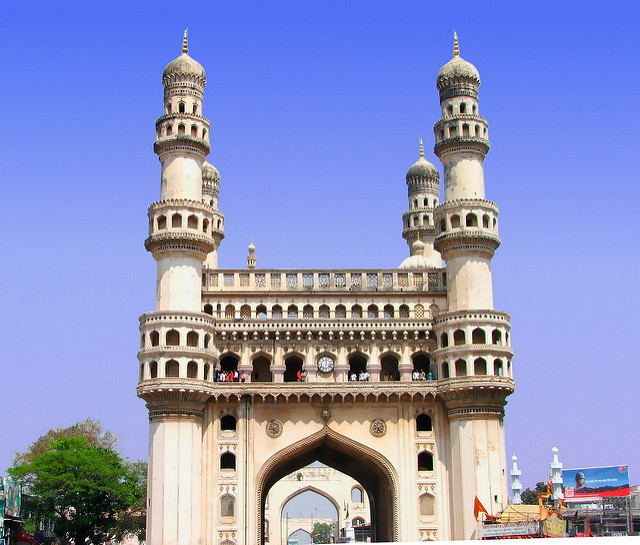 Photo by Abhinaba Basu, CC BY 2.0
No better way to explore the royal lifestyle of the Mughals in India than visiting Hyderabad, the crowded city with charming monuments, palaces, markets and localities that have become loved tourist attractions of the city. With jewellery being its most alluring factor, Hyderabad has pulled tourists from all over India and the world, and it is only 3 hours away from the UAE with 5 flights running every day.
10. Jammu and Kashmir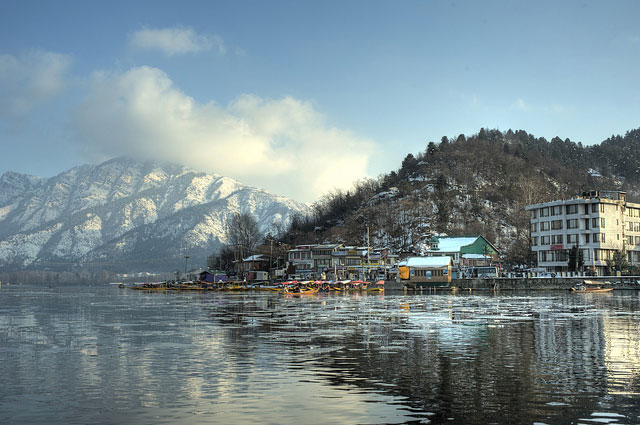 Photo by Colin Tsoi, CC BY-ND 2.0
Heavenly landscapes and an experience of a lifetime, Jammu and Kashmir are the pride of India. The natural beauty of J&K is unmatched and incomparable, and blended with religious locations and spiritual points, J&K are one of the best tourist destinations in India. With a 7-hour duration from Dubai to Leh, at least 4 flights run through the week.
Once you've seen at least a few of the aforesaid locations in India, you'll have obtained a memorable experience that can be recounted and revisited a number of times, since there is too much beauty in India that can never be missed.
Author Bio:
Rohit has explored and shared on www.transindiatravels.com some of the most integral and great parts of India that he visits to find out the significance of each tourist destination.