We enjoyed the Friday evening brunch at Certo Italian fine dining restaurant named La Dolce Vita (Sweet Life). Located at Radisson Blu Hotel Dubai Media City, this brunch features a lavish selection of authentic Italian cuisine prepared by their Master Chef.
We've dined at Certo Restaurant before and had a wonderful time, so we were keen to try the Italian brunch. From the moment we arrived, it really felt like a special occasion; from the beautiful décor and warm welcome to the live music playing in the background.
Certo Dubai is proud to have won BBC's Best Family Brunch (Festa di Famiglia) award so we were excited to have an exceptional experience in this La Dolce Vita brunch.
What to Expect at La Dolce Vita Evening Brunch at Certo
At La Dolce Vita Evening brunch, you can indulge in a range of tantalizing delicacies including delicious Canape and Insalate starters, followed by heavenly Primi, Pizza and Secondi mains. Top it off with decadent Dolci desserts coupled with an array of drinks to complete the perfect dining experience!
The atmosphere was cozy and inviting, with plenty of seating options to suit all needs. Looking at their winery glass cellar located at the center still adds to the overall ambiance of the restaurant and the fine dining atmosphere.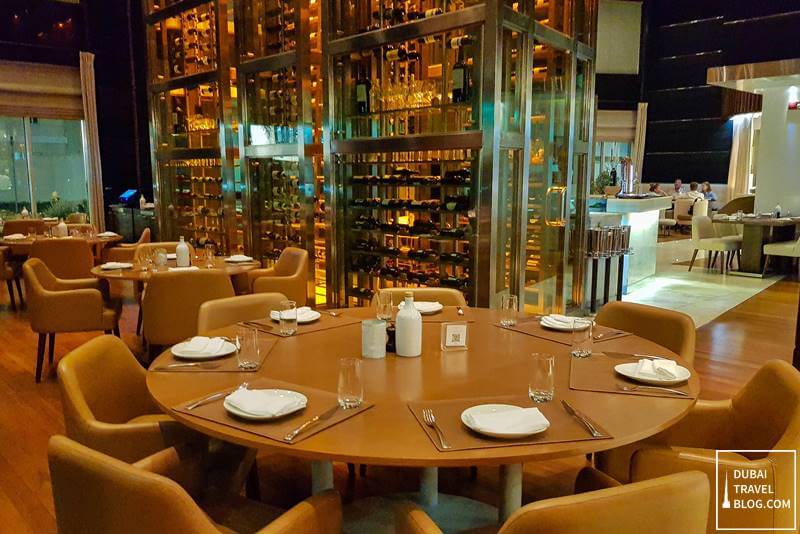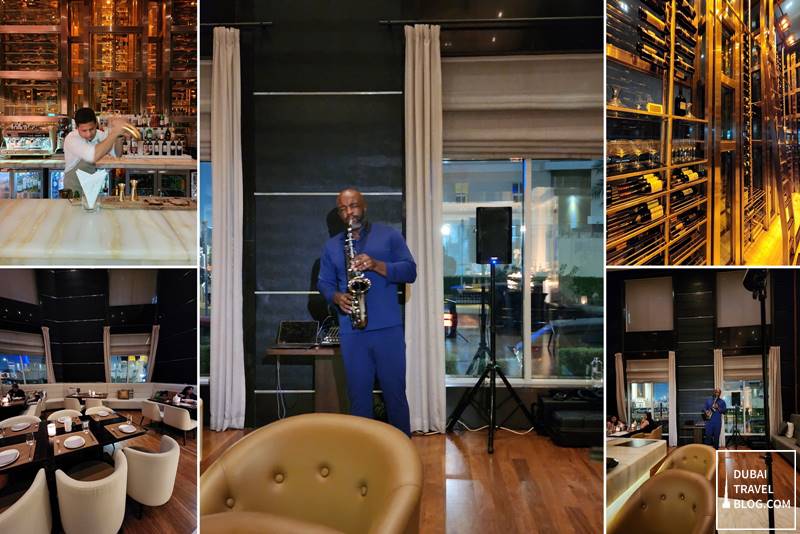 Certo La Dolce Vita Friday Evening Brunch Menu
Below is a list of the menu offers of the La Dolce Vita brunch:
Canape
Gambero Fritto
Panzerotti
Stracciatella, Tomatoes & Basil Pesot Bruschetta
Goat Cheese & Green Peas Croquettes
Chicken Rustico
Smoked Salmon & Truffle Scented Mascarpone
Mini Caprese
Bresaolo Tortellini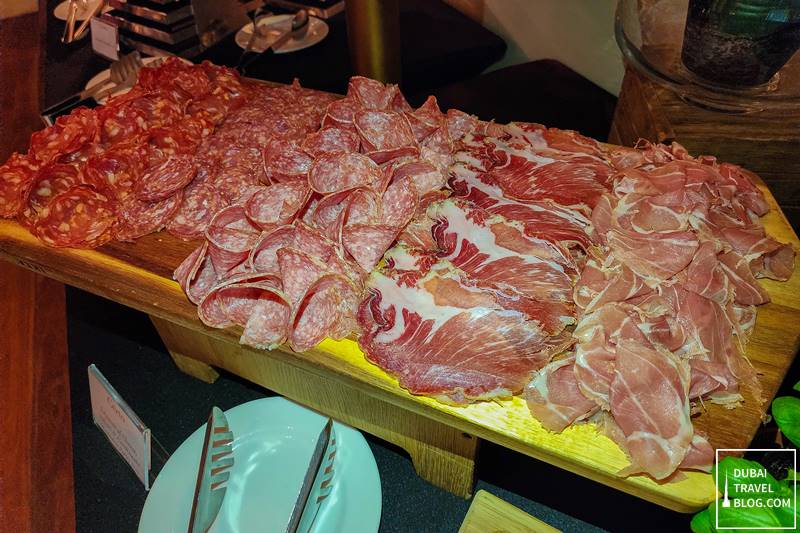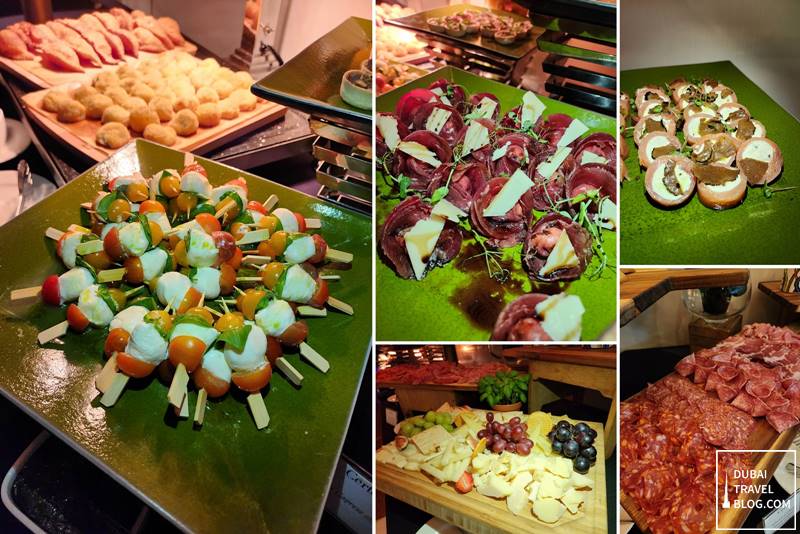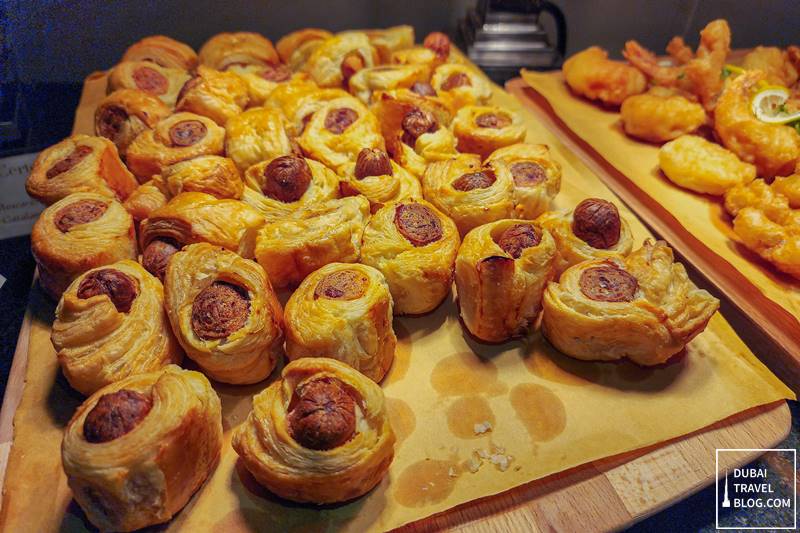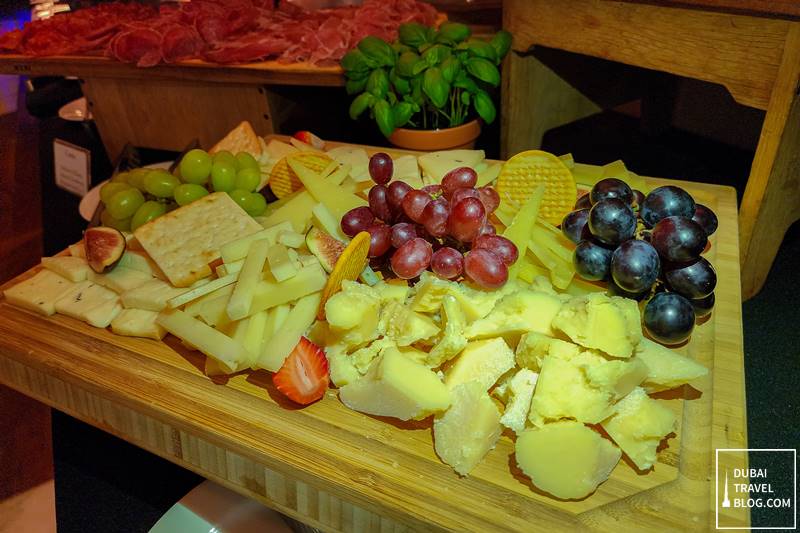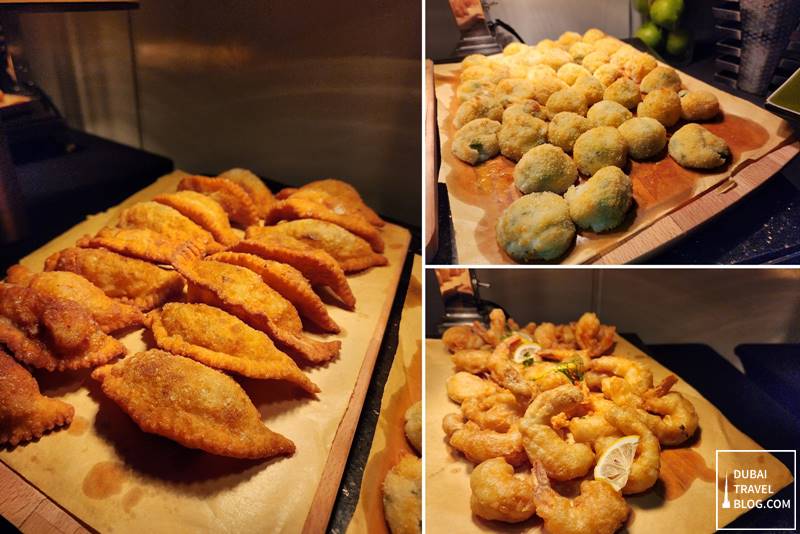 Insalate
Caesar Salad – Romaine Lettuce, Chicken, Garlic, Croutons, Anchovies, Grated Parmesan & Caesar Dressing
Farro Salad – Spelt, Cherry Tomatoes, Olives, Cucumber, Mozzarella, Fresh Basil & Olive Oil
Moscardini Alla Catalana -Baby Octopus, Potatoes, Celery, Cherry Tomatoes, Onion & Lemon Vinaigrette
Panzanella Toscana – Cherry Tomatoes, Cucumber, Courtons, Basil, Onion & Red Wine Vinegar Dressing
Homemade Italian Breads, Selection of CHeeses, Salumi & Condiments (Contains Pork)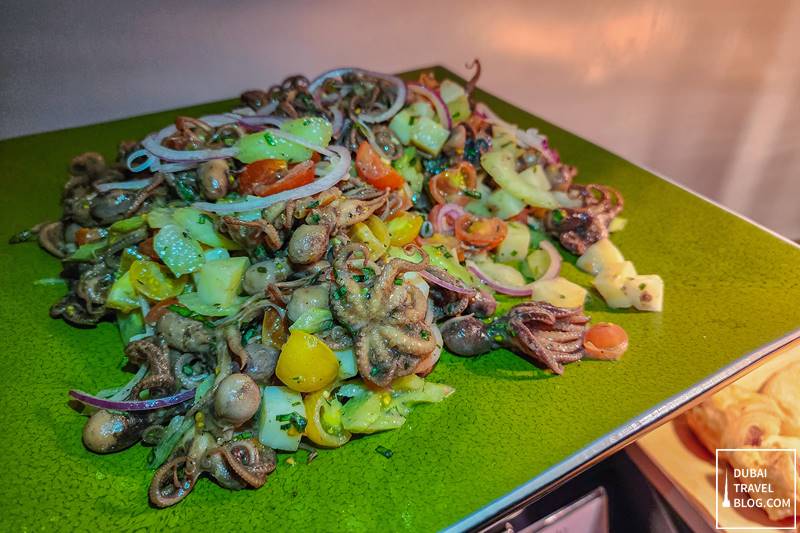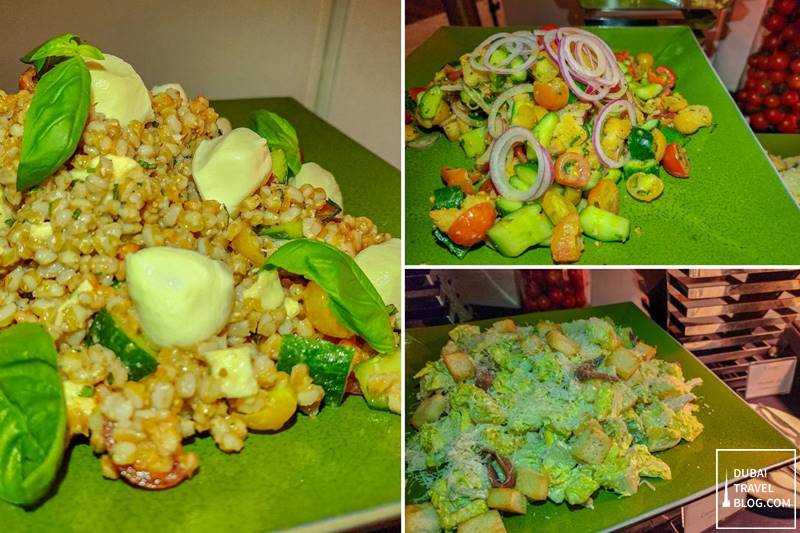 Primi
Penne Al Quattro Formaggi – Penne Pasta, Four Cheese Sauce, Radicchio & Walnuts
Gnocchi Al Ragu Di Agnello – Potato Gnocchi, Lamb Shank Ragu, Pecorino Fondue & Gremolata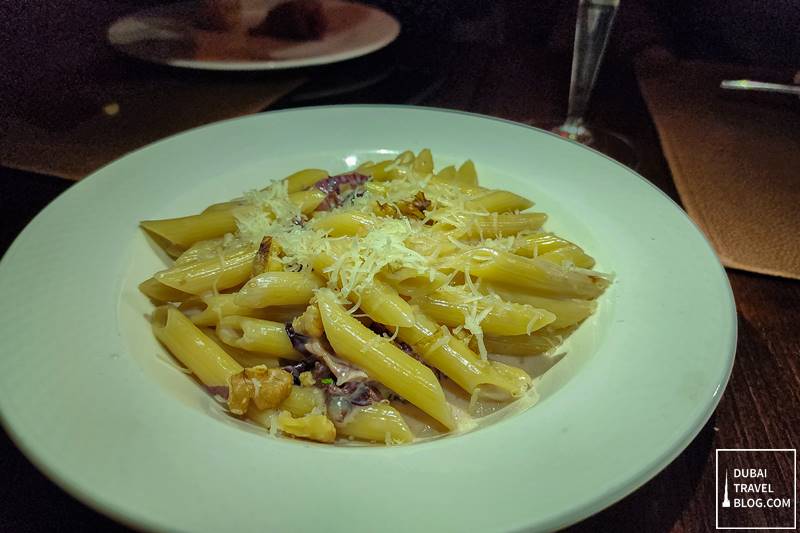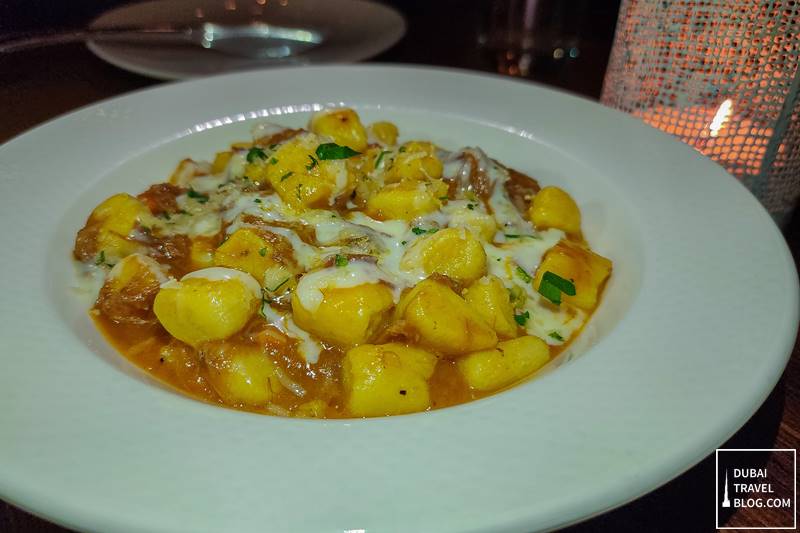 Pizza
Contadina Pizza – Beef Salami, Tomato Sauce, Fior di Latte, Bell Peppers, Onion & Chili Flakes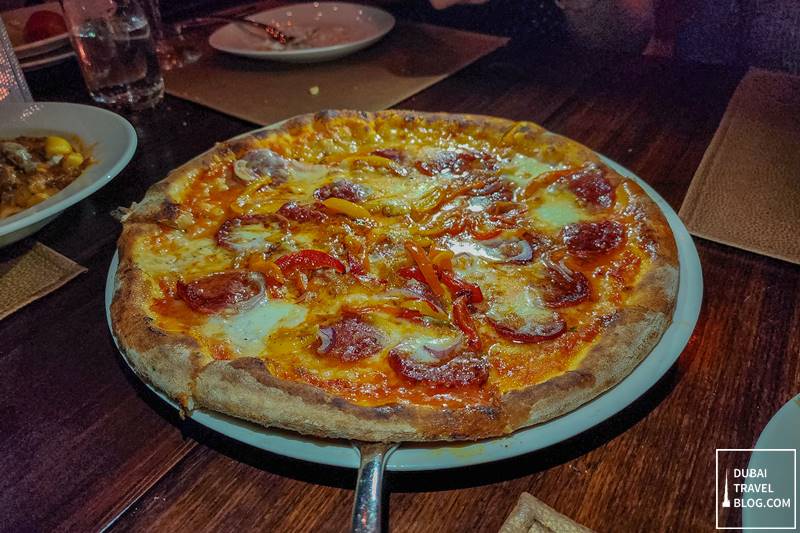 Secondi
Pollo Alla Diavola – Grilled Chicken, Chili Herb Marination, Cauliflower Puree, Wilted Spinach & Rosemary Jus
Agnello Scottadito – Lamb Chops, Mashed Potato, Glazed Baby Root Vegetables & Jus
Straccetti Di Manzo – Rib-Eye Steak, Mushroom Sauce, Rocket & Cherry Tomato Salad, Grana Padano & Balsamic Glaze
Il Salmone Scottato – Pan Seared Salmon, Lemon Butter Sauce, Asparagus & Confit Cherry Tomatoes
Pancia Di Maiale – Slow-Cooked Pork Belly, Parsnip Puree, Endives & Pork Jus (Contains Pork)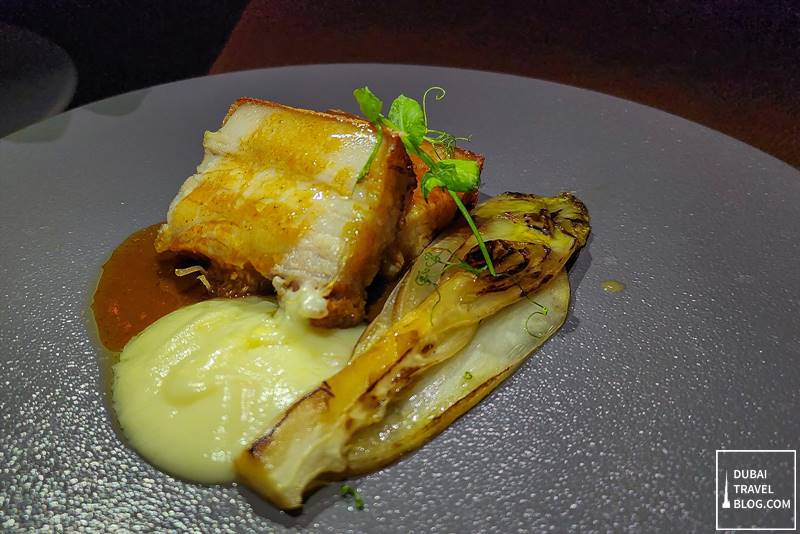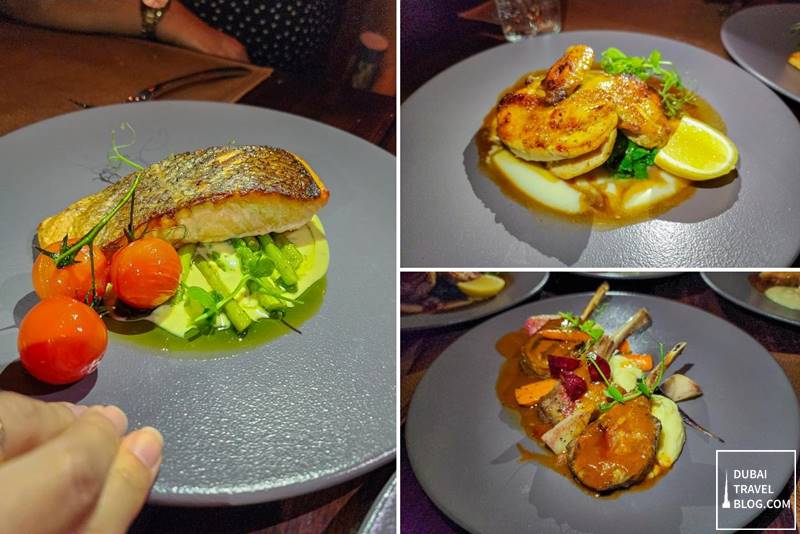 Dolci
Chef's selection of desserts platter.
Beverages
Wine – Terre Allegre Sangiovese, Trebbiano IGT Terre Allegre, Rose, Vistana
Sparkling – Prosecco Amaro di Amanti
Italian Cocktails – Aperol Sprits, Hugo, Negroni, Ferreri, Basito,
Beers – Birra Moretti, Carlsberg
Spirits – Stolichnaya Red, Johnnie Walker Red Label, Tanqueray Gin, Bacardi White
Soft Beverages – Still Water, Sparkling Water, Soft Drinks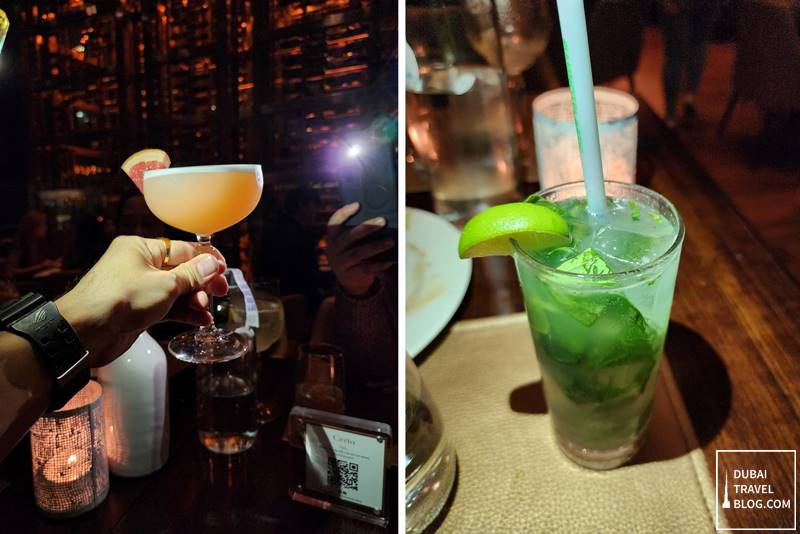 Unwind and indulge in the perfect Friday evening experience at Certo with their La Dolce Vita's evening brunch! Every Friday from 7:30 to 10:30 pm, savor a vibrant night of music, drinks, and delicious Italian delicacies.
Certo Restaurant offers an impressive selection of antipasti such as cured meats, cheeses, olives, and grilled vegetables. Enjoy wood-fired and hand-tossed classic pizzas with a variety of toppings. They also have a live pasta station also offers freshly-made pasta cooked al dente, with sauces made from scratch.
A selection of succulent main courses is available too. Finish off with their delectable dessert platter featuring traditional Italian sweets like cannoli and tiramisu.
Soft drinks are available for 229 AED while 349 AED includes house beverages and sparkling wine.
36 Photos of La Dolce Vita Brunch at Certo
Check out these photos of our La Dolce Vita brunch experience at Certo below:
Video: CERTO Italian Brunch
Check out this quick video clip of our experience during the La Dolce Vita Brunch:
Offers at Certo Italian Restaurant
Enjoy some of our offers and events throughout the week:
Business Lunch from Monday to Friday, from noon to 3:15 pm. Choose two courses for AED 100 or three courses for AED 120.
La Vita Bella ladies' night, every Tuesday from 6 to 11 pm. Ladies: three complimentary drinks, unlimited pizza, and antipasti for AED 149. Gents: one complimentary drink, unlimited pizza, and antipasti for AED 149.
La Dolce Vita evening brunch, every Friday from 7:30 to 10:30 pm. Enjoy an evening with live music, free-flowing beverages, and a wide array of Italian deliciousness served to your table, including antipasti, pizza, a live pasta station, main courses, and a dessert platter. AED 229 with soft drinks, AED 349 with house beverages and sparkling wine.
Festa Di Famiglia is our award-winning family brunch, served every Saturday from 12:30 to 3:30 pm. AED 209 with soft drinks and AED 349 with house and sparkling drinks. This is free for kids up to 10 years old.
Summary
If you're looking for a La Dolce Vita-inspired Friday evening brunch, Certo Dubai Media City is the perfect place to be. Whether it's for a casual gathering with friends or family, this delightful brunch will leave you with a sweet and memorable experience.
Contact Information
Certo Restaurant
Address: Ground Level, Radisson Blu Hotel Dubai Media City, West Tower, Dubai Media City, Dubai
Telephone Number: +971 4 3669187
Website: https://www.radissonhotels.com/en-us/hotels/radisson-blu-dubai-media-city/restaurant-bar/certo
Instagram: @certo
Google Map Location
Please see the map guide to the location of CERTO in Radisson Blu DMC: