We checked the restaurants at Dubai Marina's Pier 7 and decided to have brunch at Asia Asia Restaurant. Their Spice Route brunch is a special Friday offer where you can enjoy a variety of dishes inspired from the Far East through to the Middle East. It's an eat-all-you-can buffet that runs from 2pm-5pm.
Coming from a tour inside a luxury yacht in Dubai Marina, we arrived at the restaurant in Pier 7 all famished.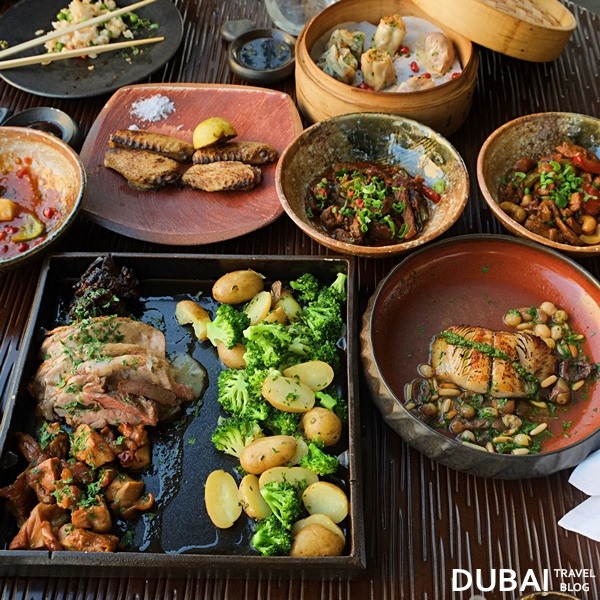 Spice route brunch at Asia Asia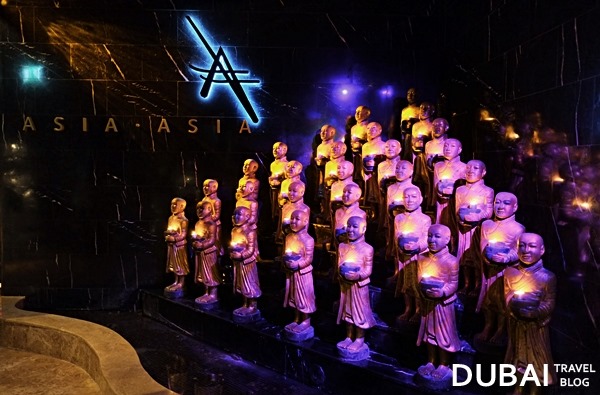 Buddhist statues at the entrance
Initially, we only wanted to see the shop and go over the menu, but when the elevator door opened at Level 6, Buddhist statues welcomed us. These statues were holding lighted candles; and with the music turned on, it felt like they were swaying almost to a dance.
Maybe we were hypnotized/mesmerized by the dancing statues that we decided to have a look at the place. All the more were we delighted to see the interior of the restaurant.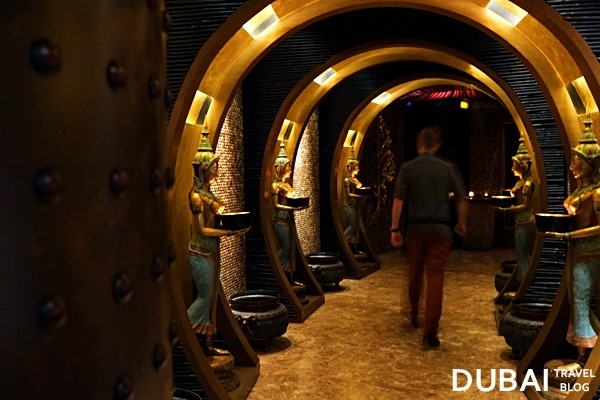 hallway to the restaurant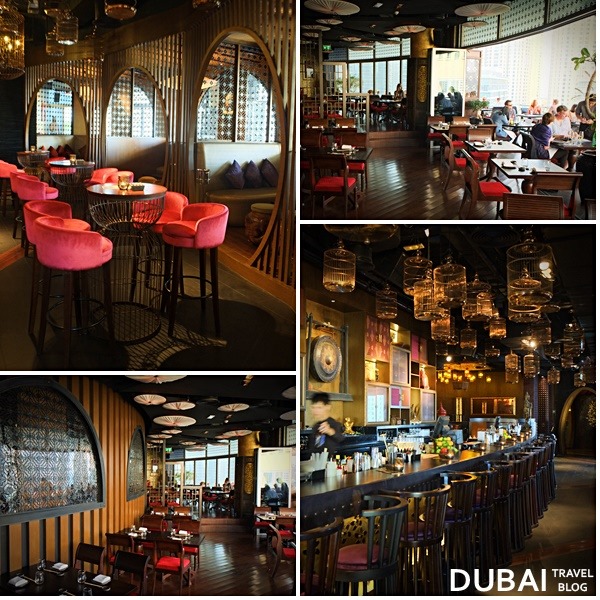 inside the restaurant and lounge
Asia Asia Spice Route Brunch
The Spice Route brunch offer by Asia Asia comes with softdrink beverages, sodas or their fruit juices. If you're looking for alcohol, you can pay more. We used our Entertainer Dubai 2015 coupon so we could get a discount (buy one get one) offer and paid 295 Dirhams for the both of us.
It was already 3:30pm when we arrived and the brunch special is available only from 2pm to 5pm. We still stayed as we thought that eating wouldn't take 1.5 hours long.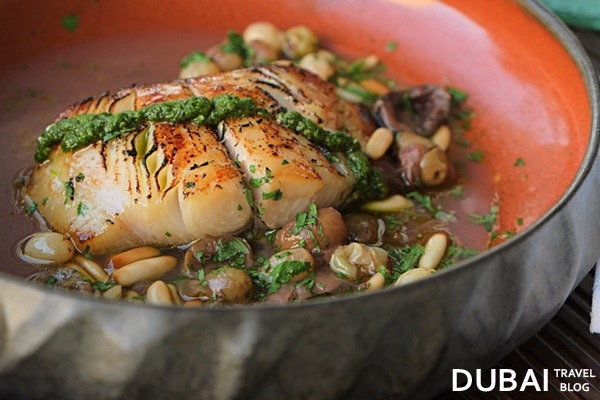 Persian-style black cod with olives and raisins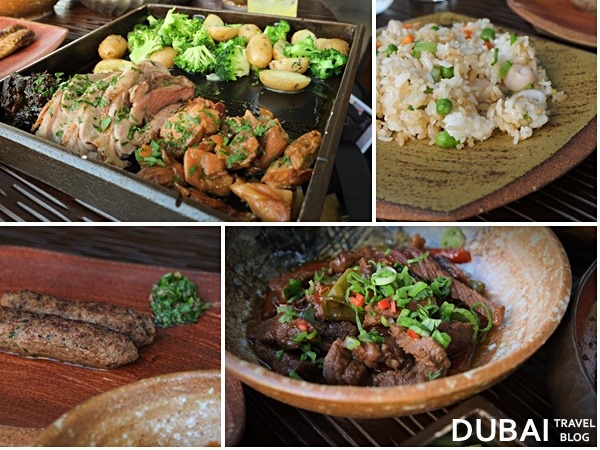 meat platter with baby potatoes and broccoli, fried rice, lam kofta with chimichurri, Mongolian beef
View of the Lake, Yachts and Buildings
We sat at the balcony cause we wanted to witness the beautiful view of Dubai Marina.  The view of the marina from Pier 7 is one of the highlights aside from the delicious Asian food.
It's nice to look at the yachts on the lake and the skyscrapers surrounding it. This is one of the things that makes Dubai known to the world. How everything was built from nothing but sand still leaves me amazed.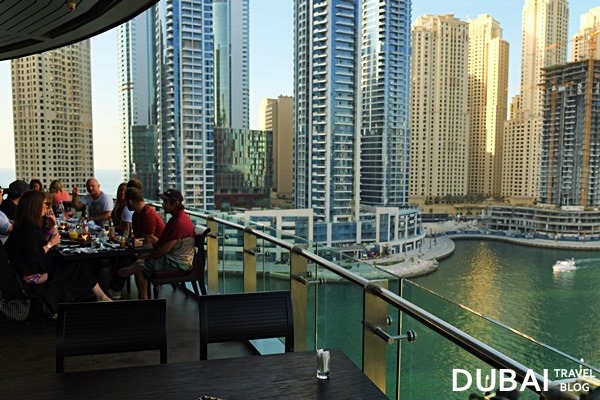 al fresco dining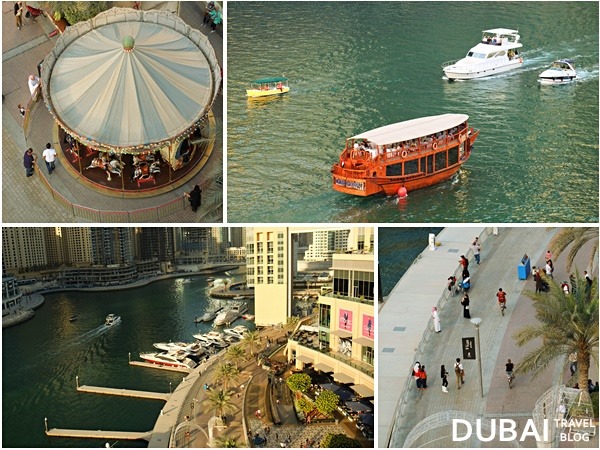 view below from Asia Asia
Brunch Served A la carte Style
Asia Asia has a unique brunch set-up compared to other Friday brunches in Dubai. Instead of a buffet-style, they serve the items a la carte.  This is different because you get to eat the dishes with a good presentation of the food. Really nice also for those who want to admire how the food is plated before eating and for those who'd like to take photos of nicely arranged dishes.
The staff serves the meals according to whichever is prepared first. During our visit, service was quick enough that we didn't wait long for the meals to arrive.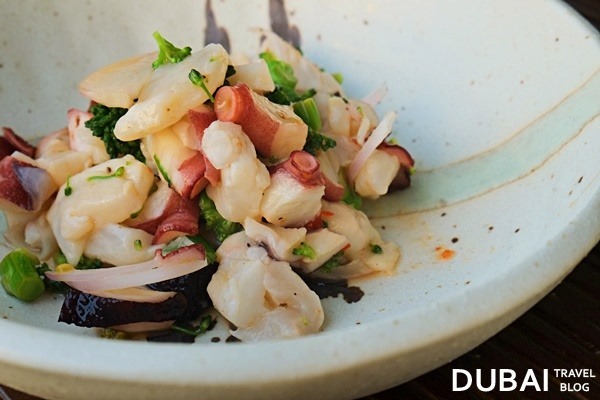 spicy seafood ceviche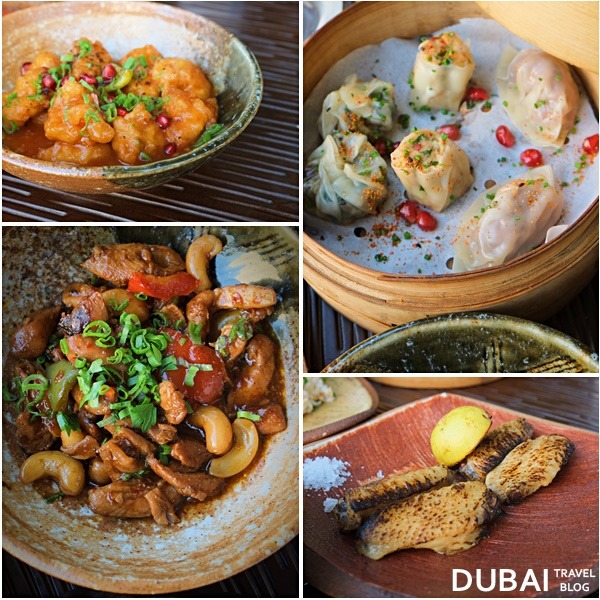 sweet & sour chicken, dimsum, chicken with cashew, charcoal-grilled chicken wings
Asia Asia offers Pan Asian cuisine with Indonesian, Japanese,  Chinese, Thai food to name a few. Serving size is also good enough for sharing and you can simply order the same dish if you want to help yourself with another serving.
We took our time with our brunch and enjoyed the whole afternoon in the restaurant. Here are some more photos.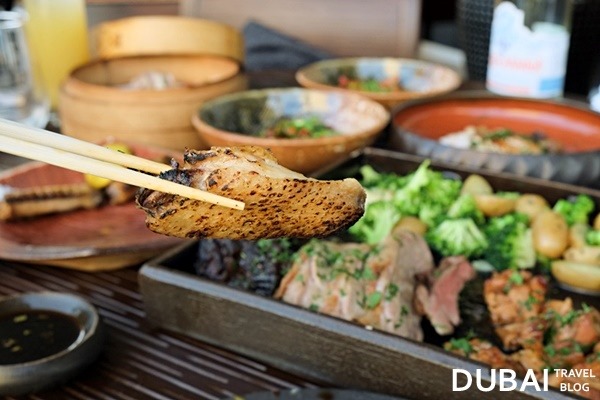 choosing from the variety of food!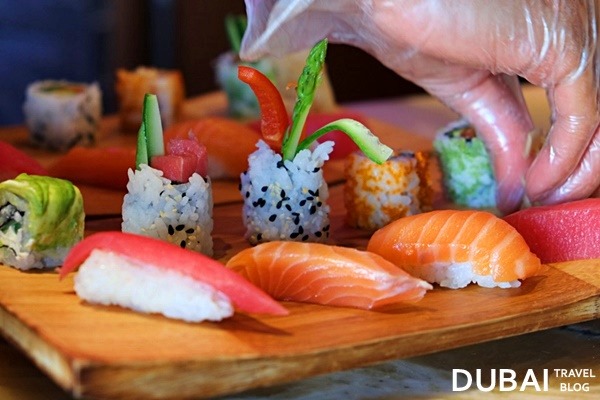 sushi platter!
Spice Route Brunch Price
We were glad to have taken advantage of the Buy One Get One offer from our Entertainer Dubai 2015 purchase as we enjoyed the Spice Route Brunch for the price of one.
AED 295 – Spice Route brunch with soft drinks
AED 395 – Spice Route brunch with alcoholic beverages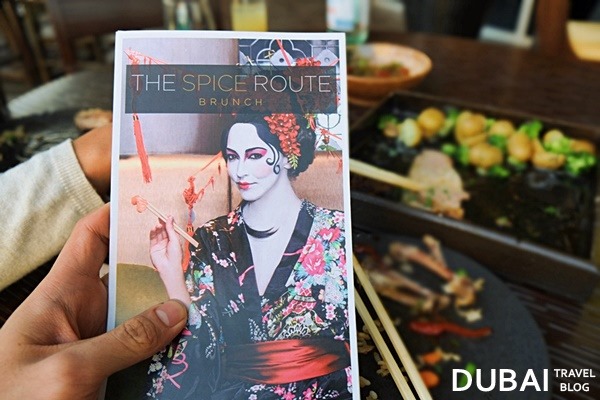 The Spice Route menu at Asia Asia Resto in Dubai
Dubai Marina's Pier 7 Building
Pier 7 is a building that houses 7 unique restaurants with each restaurant offering a different stylish theme. Asia Asia is the first one we visited and we hope to check out all the shops in the building.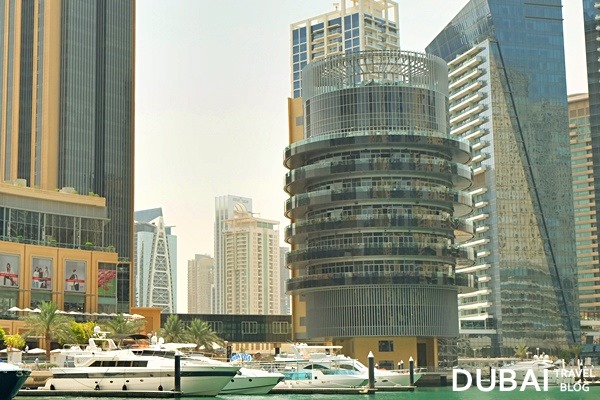 Location
Asia Asia Restaurant – 6th Floor of Pier 7 Building
Pier 7 is beside the Dubai Marina Mall
Contact Information
Telephone Number: 04 276 5900
Email: info@asia-asia.com
Website: www.asia-asia.com
Facebook: facebook.com/AsiaAsiaDubai
Twitter: twitter.com/AsiaAsiaDubai
Instagram: instagram.com/AsiaAsiaDubai