Enjoy the first-ever Taksim Night Brunch in Dubai at Besh Turkish Kitchen in Sheraton Mall of the Emirates, featuring cuisines from across Turkey. Located at the 5th floor of the 5-star property, Besh serves up authentic Turkish food in a relaxed and friendly venue.
Also Read: Relaxing Couple's Massage at Shine Spa in Sheraton Mall of the Emirates
Taksim is a popular district in Istanbul that comes to life at night. Restaurants, bars and cafes line the streets, and people come to enjoy the lively atmosphere. Besh Turkish Kitchen in Dubai is bringing the Taksim atmosphere in Dubai every Friday night brunch from 6pm to 11pm.
Alcohol: YES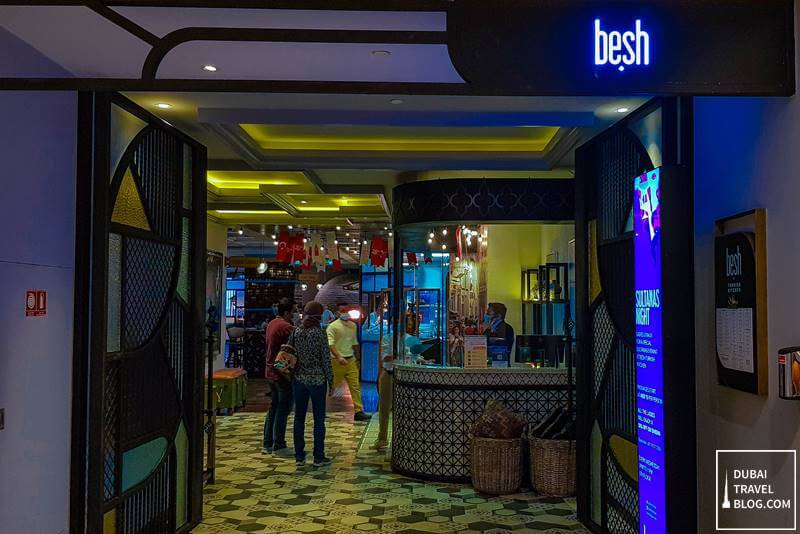 best Turkish Kitchen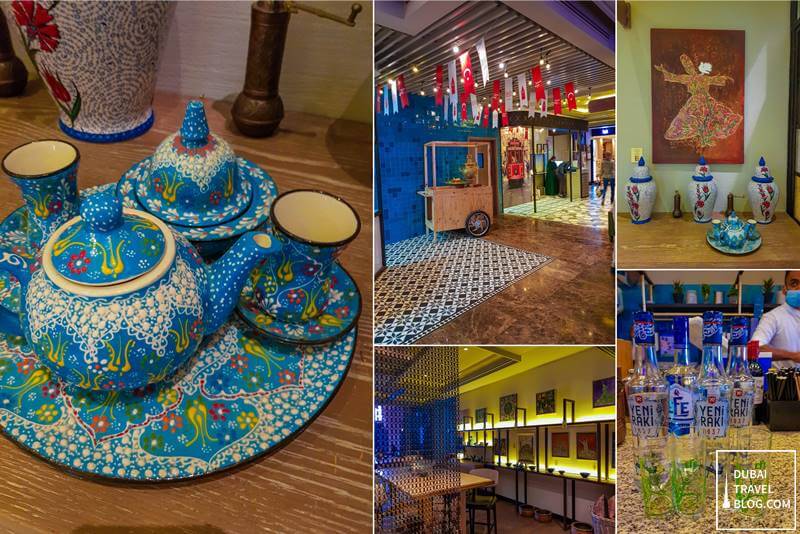 Turkish decordining at Besh Dubai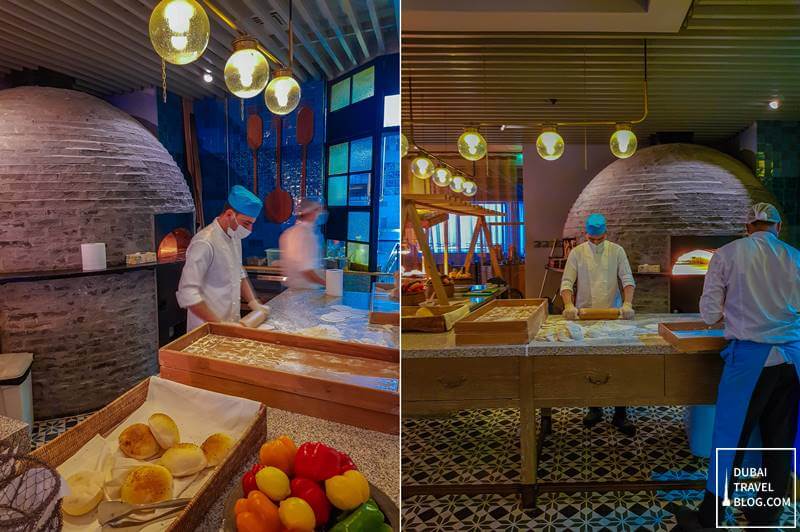 preparing the bread
Besh Dubai Restaurant Review in Sheraton Mall of the Emirates
We recently had a trip to Istanbul and Cappadocia and we had a wonderful time during that quick vacation. That's why I was excited to sample Turkish food again when this opportunity came up to visit Besh Dubai.
The interior was nice as it's very colorful and lively. You can see Turkish flags on the ceiling upon entering over the place which helped set the mood during the evening.
Turkish decor can also be seen on the walls and in the small details which gives the place a homey feeling.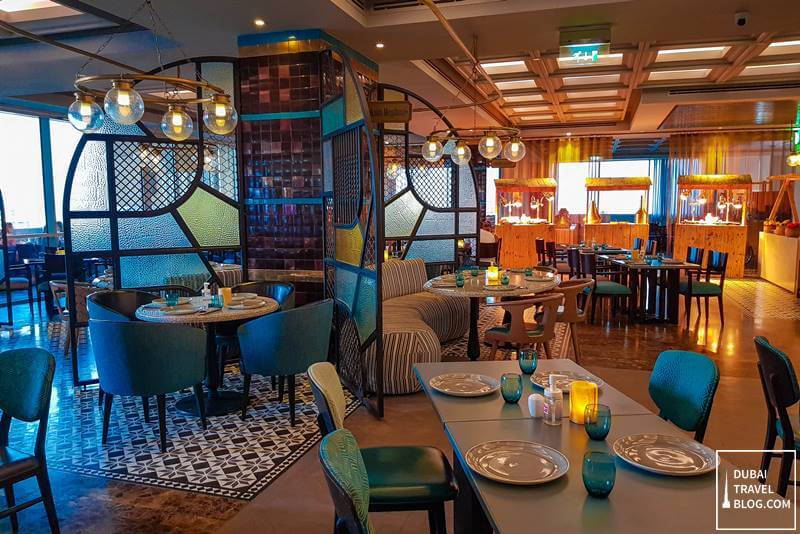 inside the restaurant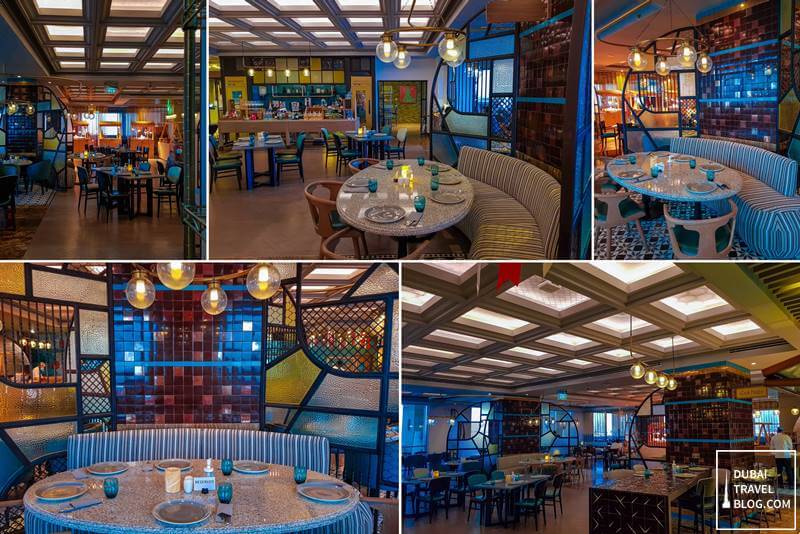 The buffet stations feature fresh ingredients displayed and ready for grilling. There's a wide variety of mezzes, salads and desserts on offer, as well as an impressive drinks selection with Turkish wines and beers.
However, instead of going to a buffet spread, the food is delivered conveniently to your table. So you can expect that it's nicely plated and as you sit comfortably in your seat.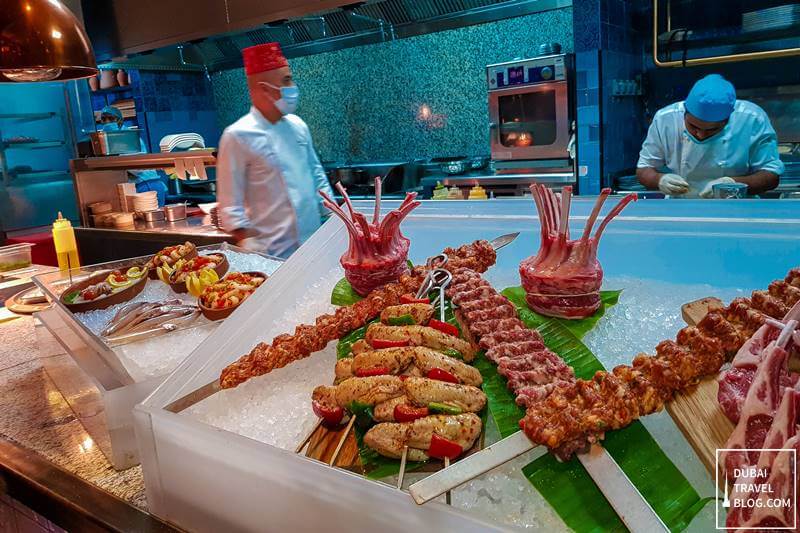 chefs preparing the grill menu items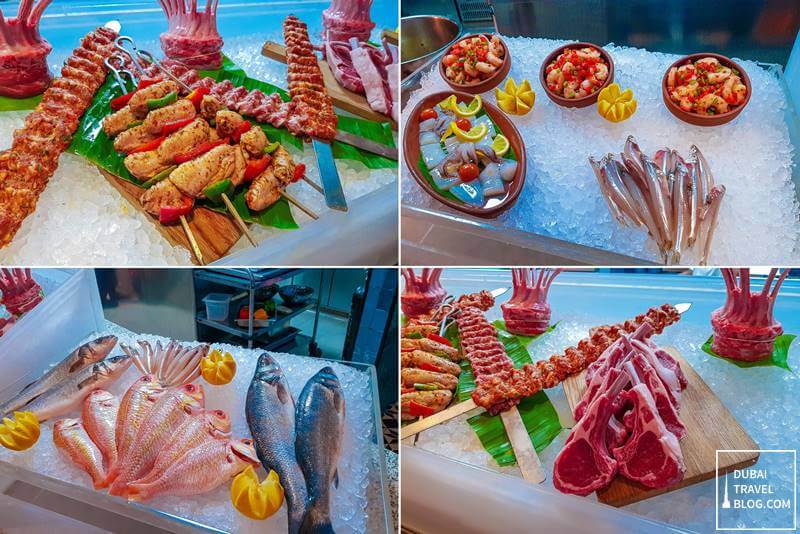 fresh ingredients ready to be cooked!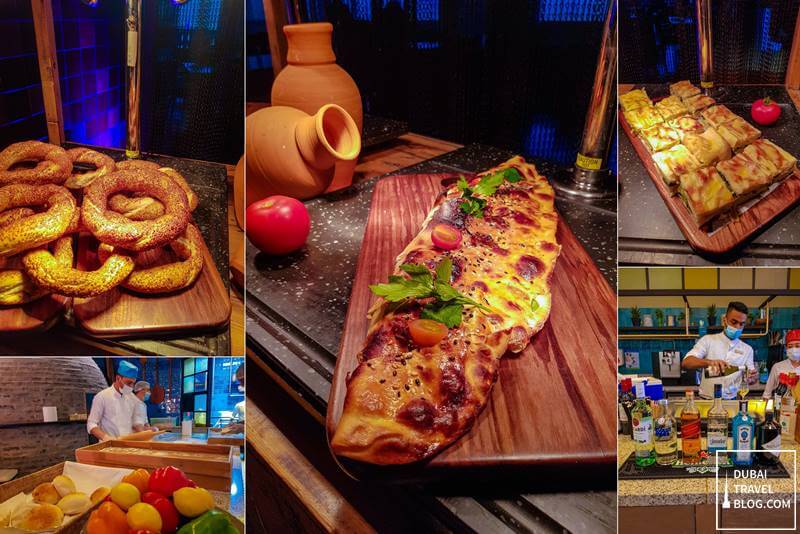 food from Turkey at besh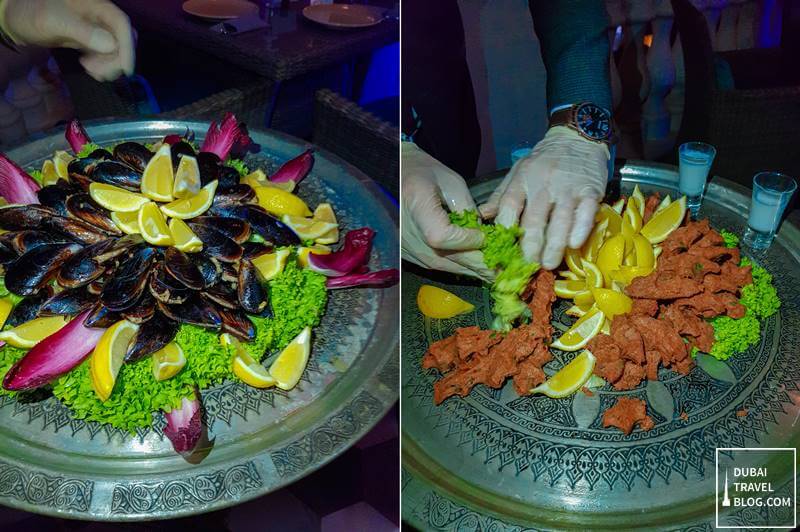 dolma midye (stuffed mussels) – lettuce wrap
Turkish Food at Besh Dubai
The night brunch at Besh is a great way to experience Turkish cuisine. The restaurant has a diverse menu that includes dishes like mixed grill, pide (Turkish pizza), and dolma (stuffed vegetables).
There's also a wide selection of mezes (appetizers), such as hummus, baba ghanoush, and tzatziki. And if you're looking for something sweet, there are desserts like baklava with Turkish ice cream and kunafa.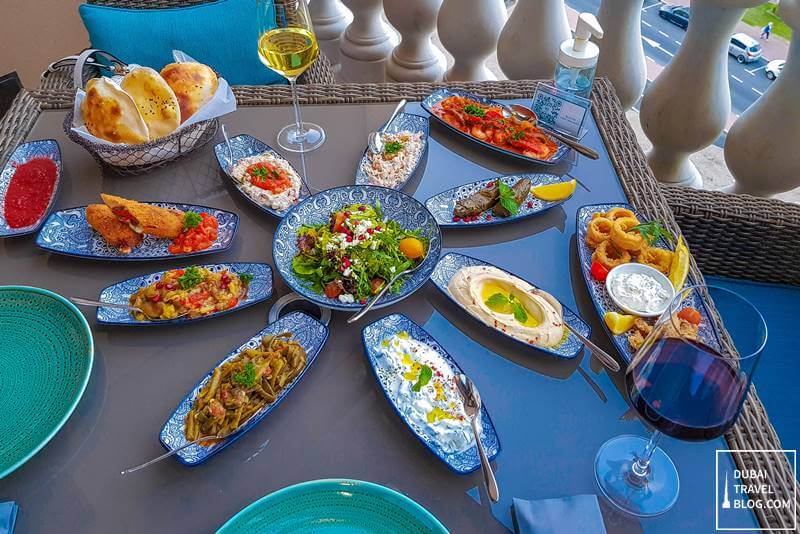 cole mezze and salads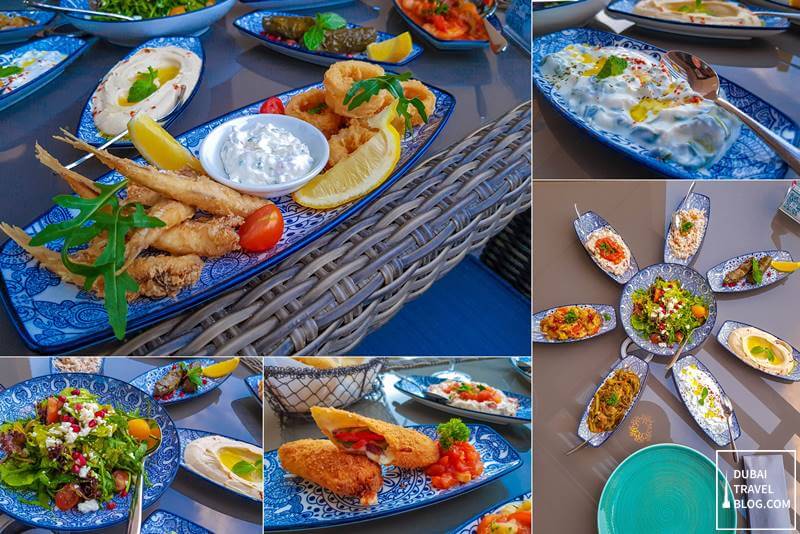 hot and cold appetizers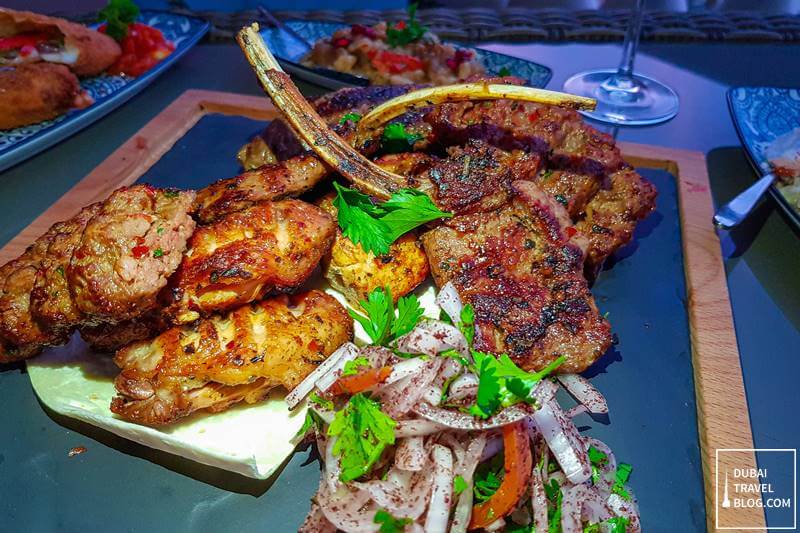 mixed grill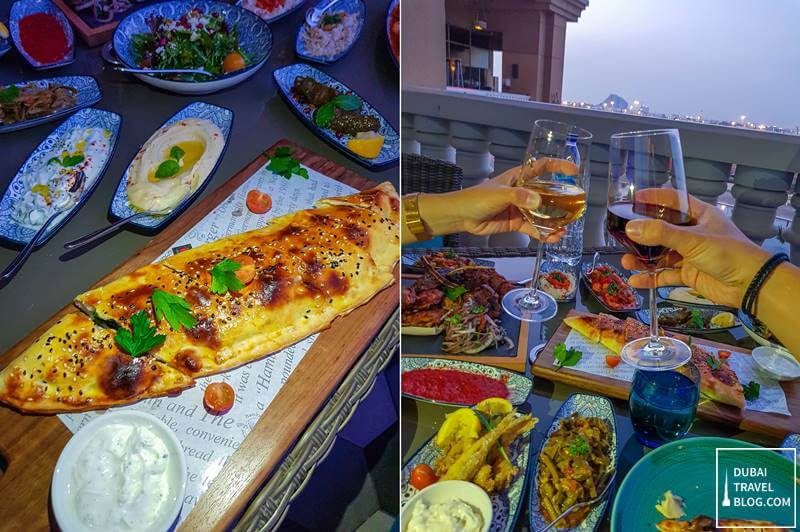 Pide (Turkish Pizza), wine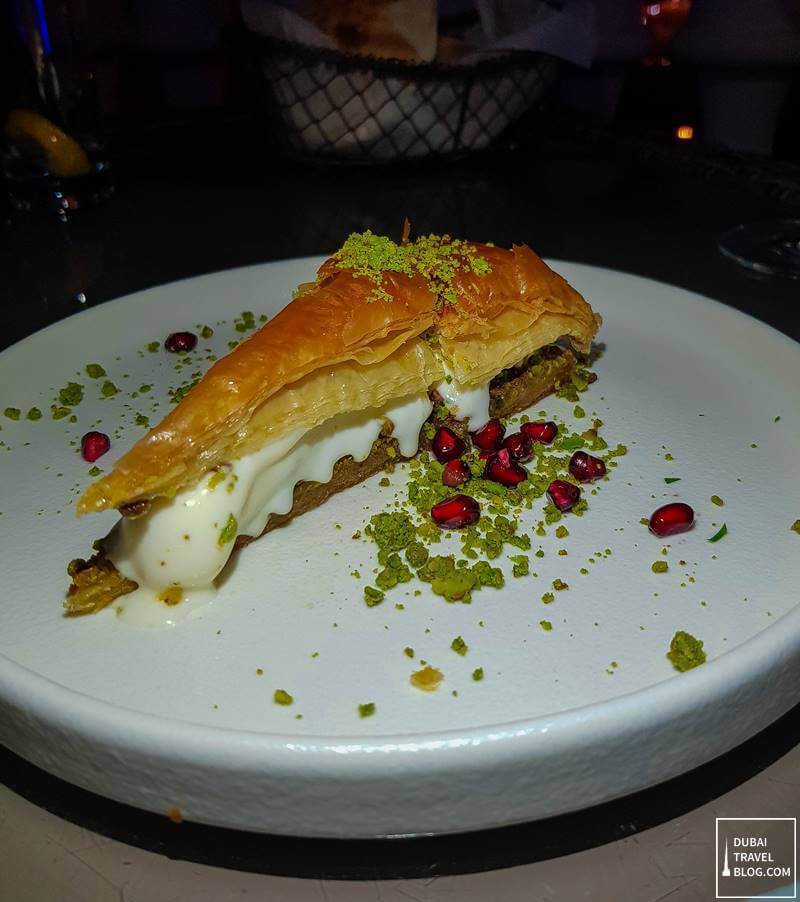 baklava with Turkish Ice Cream
View from Besh Dubai
We sat in the terrace area of the restaurant. It was nice to dine while enjoying a view of the Dubai skyline. After all, the summer season is about to start so it's good to maximize the time while it's still okay to dine alfresco.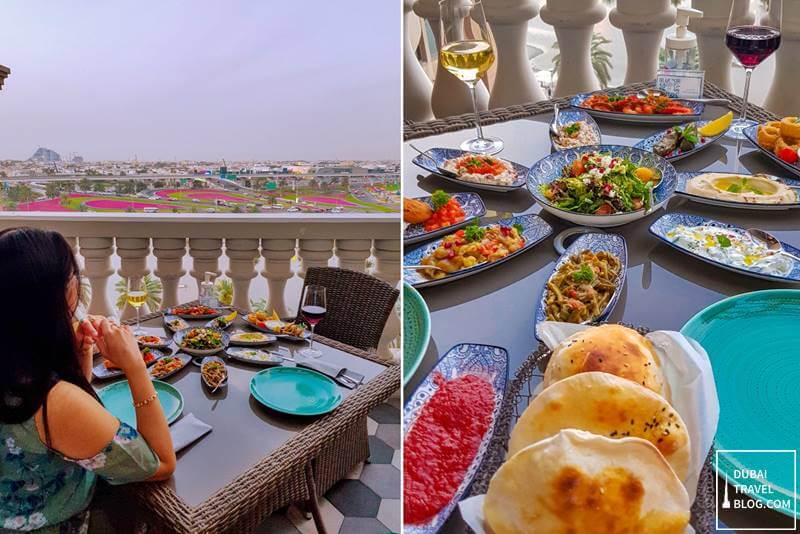 dining in the terrace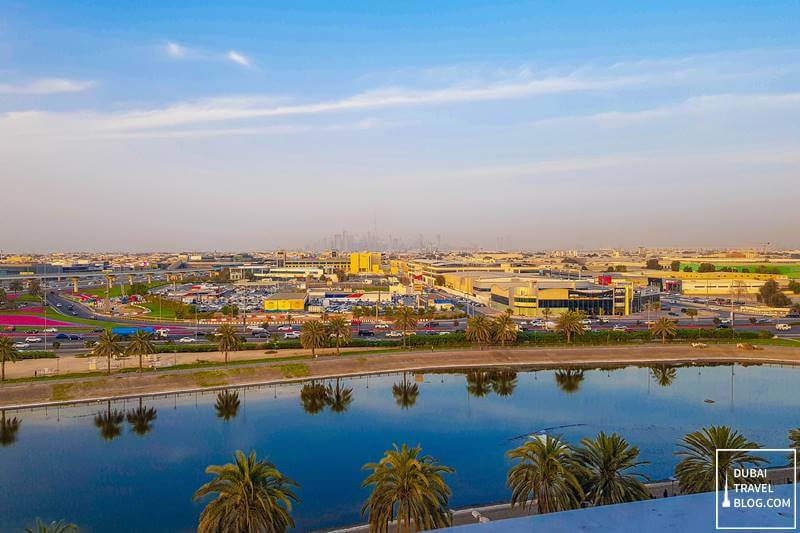 view from Sheraton MOE
Burj Al Arab and Burk Khalifa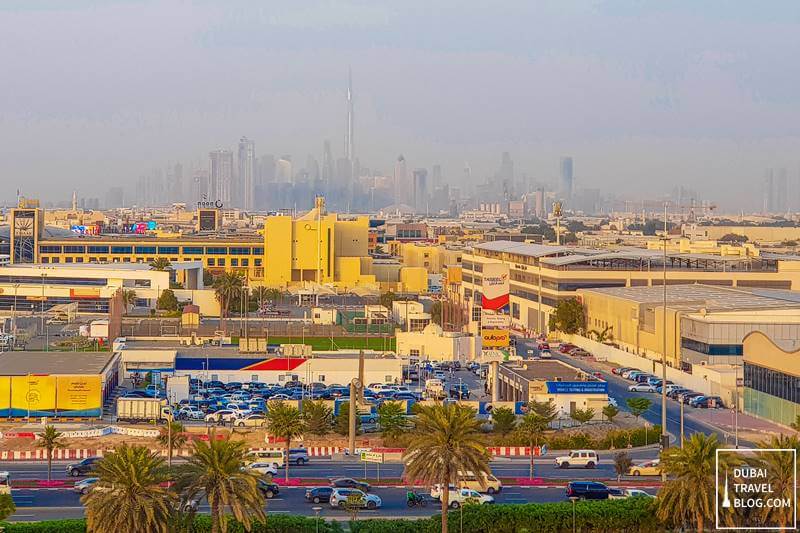 Dubai skyline
Experience the first-ever Taksim Night Brunch in Dubai, at Besh Turkish Kitchen at Sheraton Mall of the Emirates. The exceptional evening offers a true replica of the buzzing Taksim Square Street in the heart of Istanbul, where diners can look forward to a traditional Turkish feast boasting Besh's signature dishes, elevated with inspiration from the vibrant Taksim district.
Enjoy unlimited, free flowing servings of Turkish mezze platters, flavourful salads and Mangal grills served straight to your table. Complement your meal with newly-crafted winning Turkish mocktails and creative concoctions, as you revel the night away with spectacular Turkish live entertainment.
What's more, the Taksim Night Brunch at Besh Turkish Kitchen also features an exotic Turkish bazaar and live portrait artists to capture special moments on your unforgettable evening.
Every Friday 6pm to 11pm
Packages
AED 180 Softdrinks Beverages
AED 299 House Beverages
AED 350 House Beverages and Raki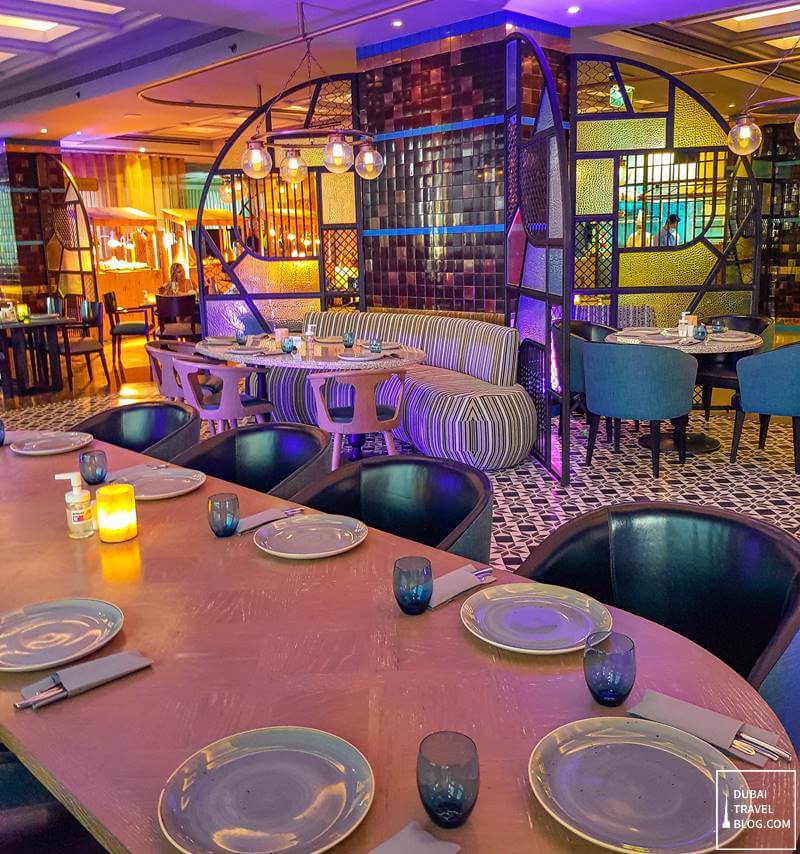 colorful designs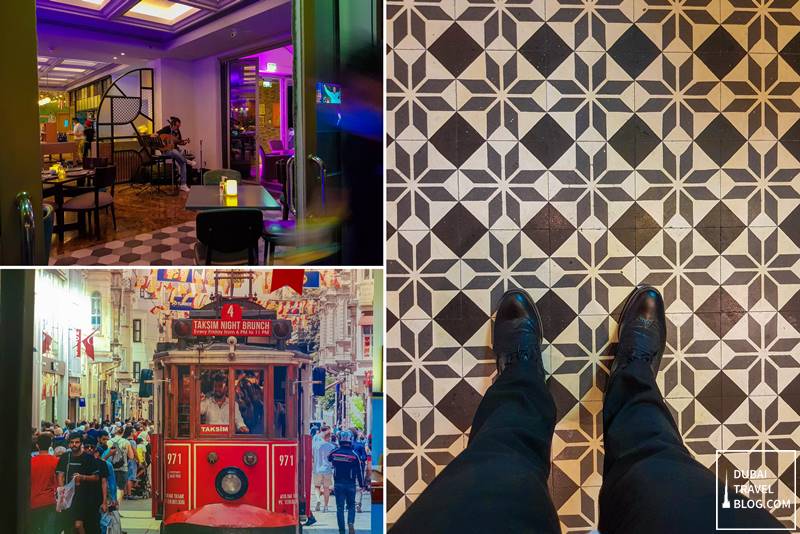 Taksim Night Brunch Dubai!
48 Photos of Taksim Night Brunch at Besh Dubai
Here are some pictures we've taken during our visit for the brunch at Besh Dubai:
Video: Taksim Night Brunch Dubai
Check out this short video clip to give you an idea what to expect when you have this Friday night brunch at Besh Dubai:
Summary
The Taksim Night Brunch at Besh Turkish Kitchen at Sheraton Mall of the Emirates was an amazing experience. The food was incredibly tasty and the service was excellent. We really enjoyed the variety of dishes on offer, as well as the live music.
We would highly recommend this brunch to anyone looking for a fun and enjoyable evening out. Thank you, Besh Turkish Kitchen, for a wonderful evening!
Contact Information
BESH Turkish Kitchen
Address: Level 5, Sheraton Mall of the Emirates Hotel, Al Barsha, Dubai
Telephone Number: +971 4 377 2353
Website: www.beshdubai.com
Facebook: @beshdubai
Instagram: @beshdubai
Google Map Location
Below is a map guide to the location of Besh Turkish Kitchen. This is on the 5th floor of Sheraton MOE. Valet parking is available.