UPDATE: This cafe/restaurant is now closed and has replaced by an Apple store.
Madeleine Cafe and Boulangerie invited us to a three-course menu with guest chef Sebastian Torres who flew to Dubai to introduce new dishes in the restaurant. We have written about this restaurant's All Day Lazy Breakfast in the past and we were excited to try out their specials as well as new items prepared by THE chef himself.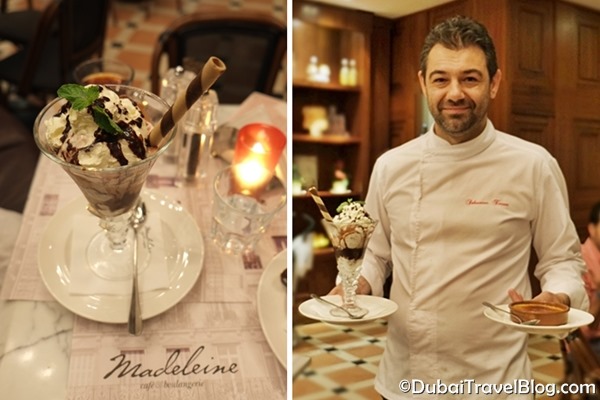 Chef Sebastian Torres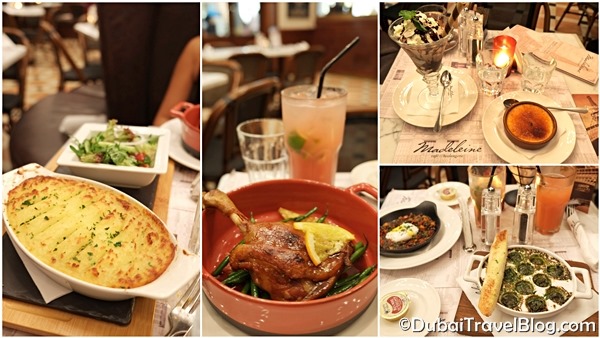 Three-course menu at Madeleine Café
Sampling Chef Sebastian's Menu at Madeleine Café & Boulangerie
Chef Sebastian comes every few months in order to prepare a new set of menu for patrons of Madeleine Café and Boulangerie. The restaurant wants to keep their menu fresh to always have something new to offer to their beloved patrons. We arrived at The Dubai Mall around 7:30pm and headed straight to the café which is located at the Ground Level of the Fashion Avenue. This is a perfect place for shoppers to dine and take a break after walking inside the huge shopping complex.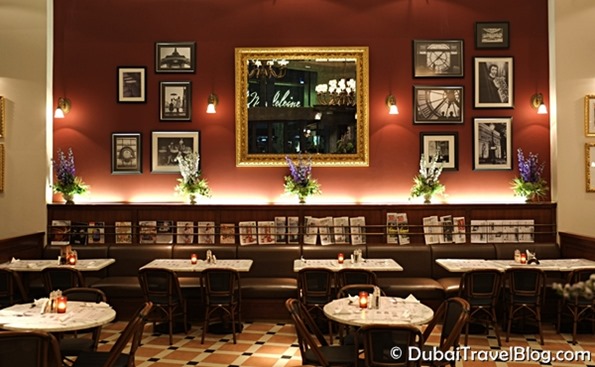 inside the restaurant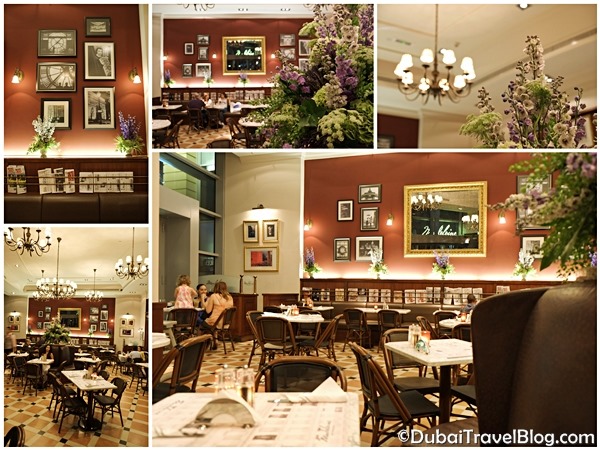 French-themed café and bakery
Ambiance at Night
Madeleine is a great place to relax and forget the busy atmosphere with all the people inside the mall. When you step inside, the lovely restaurant hosts will guide you to your seat as you wait for the menu and food to be served. You're in for a treat when you dine in the evening and get a gorgeous view of the Dubai fountain and the Burj Khalifa tower from the terrace. As a restaurant, they have the largest area to view the fountain show from the mall.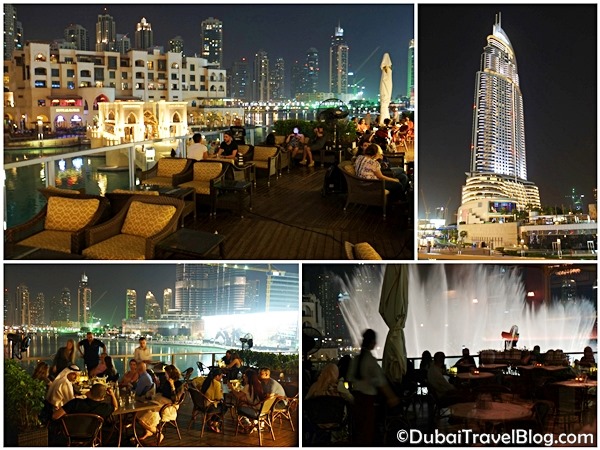 Madeleine terrace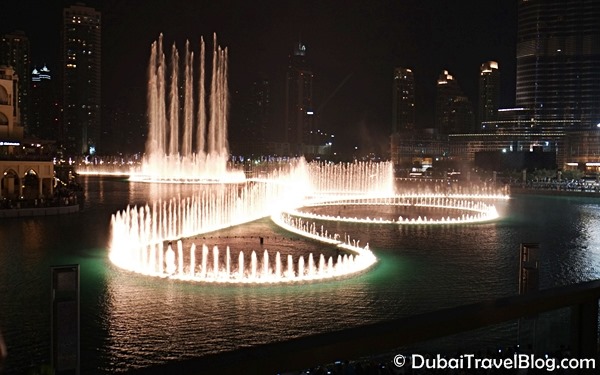 fountain show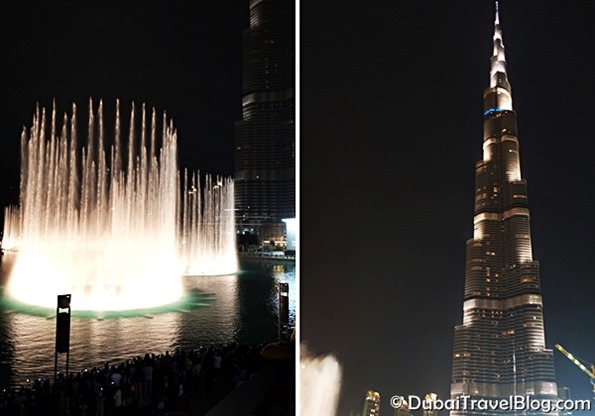 the Fountain show at night, and view of the tallest building in the world
The 3-Course Set
We were offered seats at the terrace, but since we wanted to take better photos of the food, we opted to dine inside. Chef Sebastian greeted us and mentioned that he already prepared the menu so we simply waited for the food. We ordered drinks from their list instead. What a great way to start the French affair at Madeleine Cafe.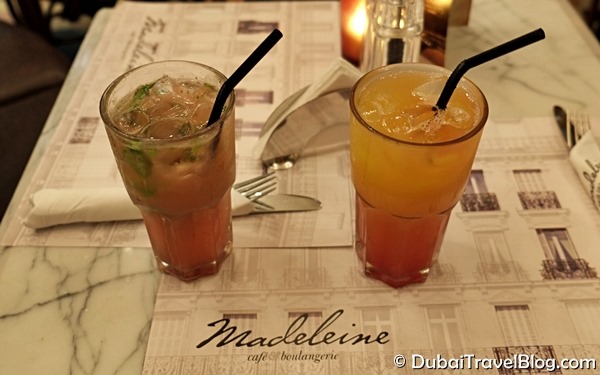 Drinks: Strawberry Mojito and Parisian Sunrise
Starters
For our appetizers, we had Oeuf Poché ausc Lentilles du Puy which is poached egg on top of carrot, mushrooms, bacon, veal stock and lell pepper. We also had their classic Escargot with toasted baguette on the side.

Oeuf Poché ausc Lentilles du Puy – 65 AED
Poached egg, green lentil of Puy carrot, mushrooms, bacon, veal stock and lell pepper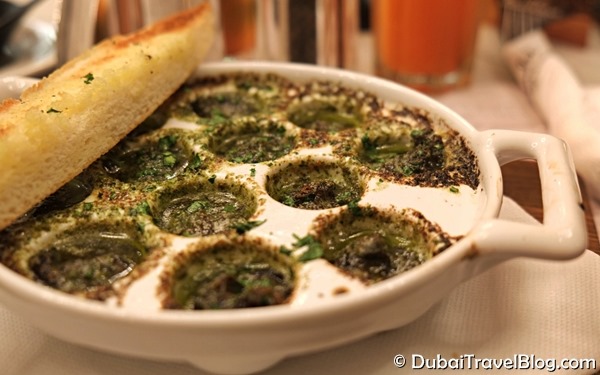 Escargot – 65 AED
Snails served with toasted baguette
Main Course
The main course, is their Hachis Parmentier d' Agneau which is a pie with lamb, carrot, celery strips, banana, shallot and chopped parsley – a combination of ingredients if I might say so! It comes with a side dish of green salad to compliment the meaty lamb pie. We also had Confit de Canard which was very soft.

Hachis Parmentier d' Agneau (pie)
Lamb shoulder, carrot, celery strips, banana, shallot, chopped parsley with green salad with salt & pepper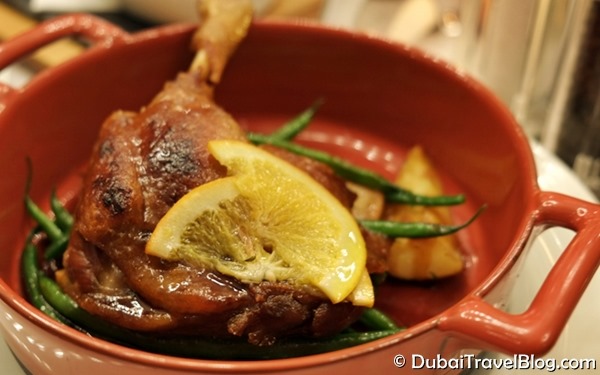 Confit de Canard – 90 AED
Confit duck, French beans, La Ratte potaoes and orange sauce
Desserts!
We finished the course with desserts. After Eight is their mint choco ice cream dessert and Crème brulee.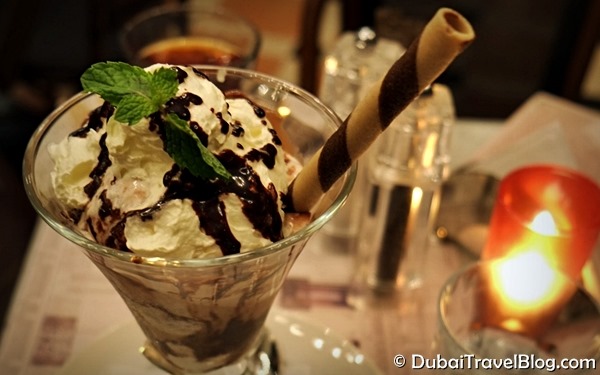 After Eight – 40 AED
Mint chocolate ice cream dessert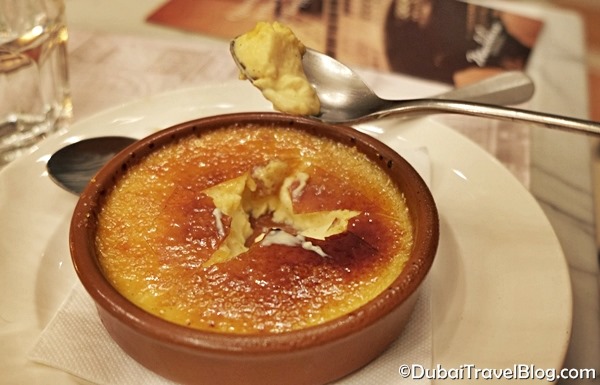 Creme Brulee – 30 AED
A rich custard dessert topped with crisp caramel
Madeleine is constantly working on their menu to improve the food experience and they are adding new dishes that serve well with their customers. Chef Sebastian comes every few months to check the how things are doing and keeps reinventing the menu so that the food served is only the best variety of French cuisine.
Just goes to show the standard of food and service this restaurant maintains to deliver a top-notch quality dining experience.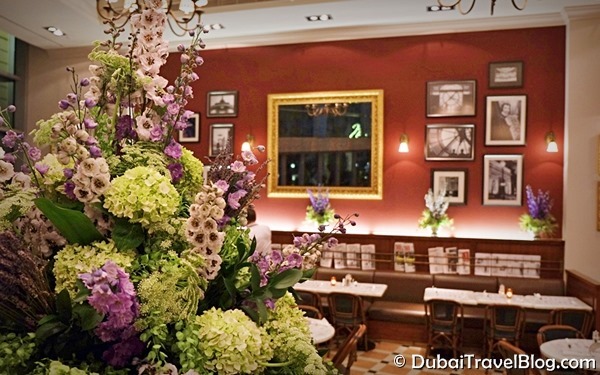 beautiful Parisian-inspired theme
A French Affair

Infusing a zest of flavours to traditional French bistro fare, guest chef Sebastian Torres joins us to invigorate our newly crafted menu. Be part of this special occasion and enjoy the breathtaking view of The Dubai Fountain within the promenades of Fashion Avenue until 6th September 2014. Time: Daily Price: Ala Carte – From the Madeleine café Website

Madeleine Dubai
Contact Information Restaurant: Madeleine Café & Boulangerie Address: Ground Level, Fashion Avenue, The Dubai Mall, Dubai, U.A.E.
Telephone Number: +971 4 438 4335
Email: infomadeleinecafe@emaar.ae
Website: www.madeleinecafe.com
Facebook Page: https://www.facebook.com/madeleinecafe