Dubai is a shopping haven, no doubt about it. Residents of the city, other Emirates, and even other countries in the MENA region come to Dubai because of the many options it offers for shopping. With the influx of tourists flocking this Emirate, Dubai has set up various Shopper festivals to cater to the demand for consumers.
Here we list the best seasons to visit Dubai if your goal is to shop. While there are a few promos and sale events held every now and then, the seasons we've listed are a staple part of the Dubai calendar and are already considered as an attraction themselves.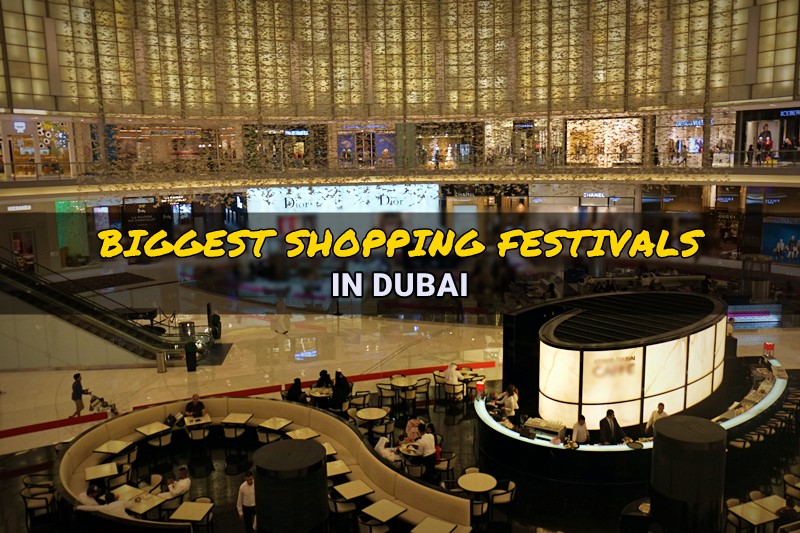 Major Shopping Events in Dubai that People Watch Out For every Year
Shops in Dubai usually has a variety of sale events every month, but these are more on in-store offerings. There are also a few private companies or retail events that have a 3-day super sale. However, they are not fixed as the dates that we mention below. Here are 3 shopping festivals in Dubai that every resident anticipate during the year.
Dubai Shopping Festival – DSF
When: January
Where: all malls and shops in Dubai
The Dubai Shopping Festival is celebrated during winter season. In the month of January, the city offers huge discounts in thousands of shops.  This is the mega shopping event of Dubai where various shops participate in giving away prizes. Some of these prizes include luxury vehicles like Infiniti and Bentley cars, real estate apartments, cash prizes and gold.
If there's a shopping event to watch put for, this is it! There is also the DSF carnival where parks become outdoor entertainment stages  for theater and plays that attract thousands to go out and enjoy the great weather.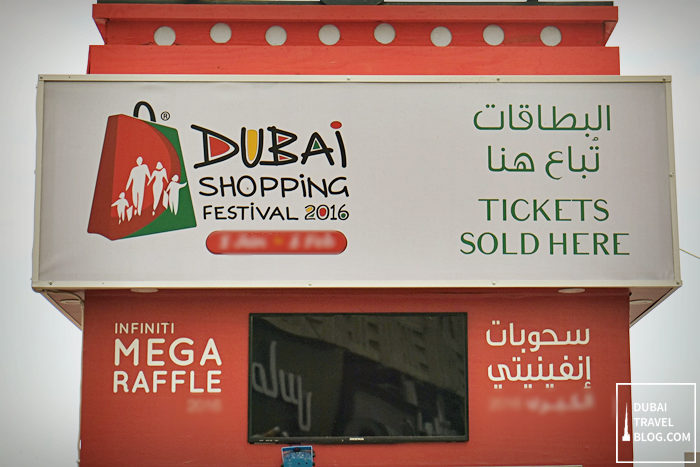 Dubai Summer Surprises – DSS
When: July
Where: all malls and shops in Dubai
Summer season in the UAE is usually a time for indoors due to the climate which is soars as high as 49 degrees! After Ramadan season, it usually marks the Dubai Summer sale. Establishments set up ways to attract to people to spend their time in the shopping complex all over Dubai.
If you see Modhesh (the DSS worm mascot), then you are reminded that it's summer in Dubai! You can simply go to the shopping centers's in city and find out  what stores have to offer for the season. Or you can also go to the World Trade Center for the Modhesh World – a fun and interactive fun fair geared towards children and the young at heart. With competitions, fun rides, educational activities, parades and stage shows and a food fest.
Gitex Shopper
When: Spring Edition happens in April while Autumn Edition is in October
Where: Dubai World Trade Centre, IT and gadget shops in malls
GITEX or Gulf Information Technology festival is the great IT sale in Dubai. Gadgets, consumer electronics, and all things related to IT are on sale with so huge discounts and offers on these technology merchandise. So if you want to update your TV, laptop, smartphone, tablet, home appliances, etc. be sure to watch out for Gitex. In fact, if you are a Dubai resident, hold off buying a gadget until this time! Various shops offer huge promos like a free 50 inch TV if you buy a smartphone, or a free tablet when you buy a laptop.
Gadget shops in malls in Dubai have these Gitex promos but if you want better deals, head to the culminating area at the Dubai World Trade Centre and expect the crowd to be packed! Here's a Related article about Gitex – 8 Tips to Follow during Gitex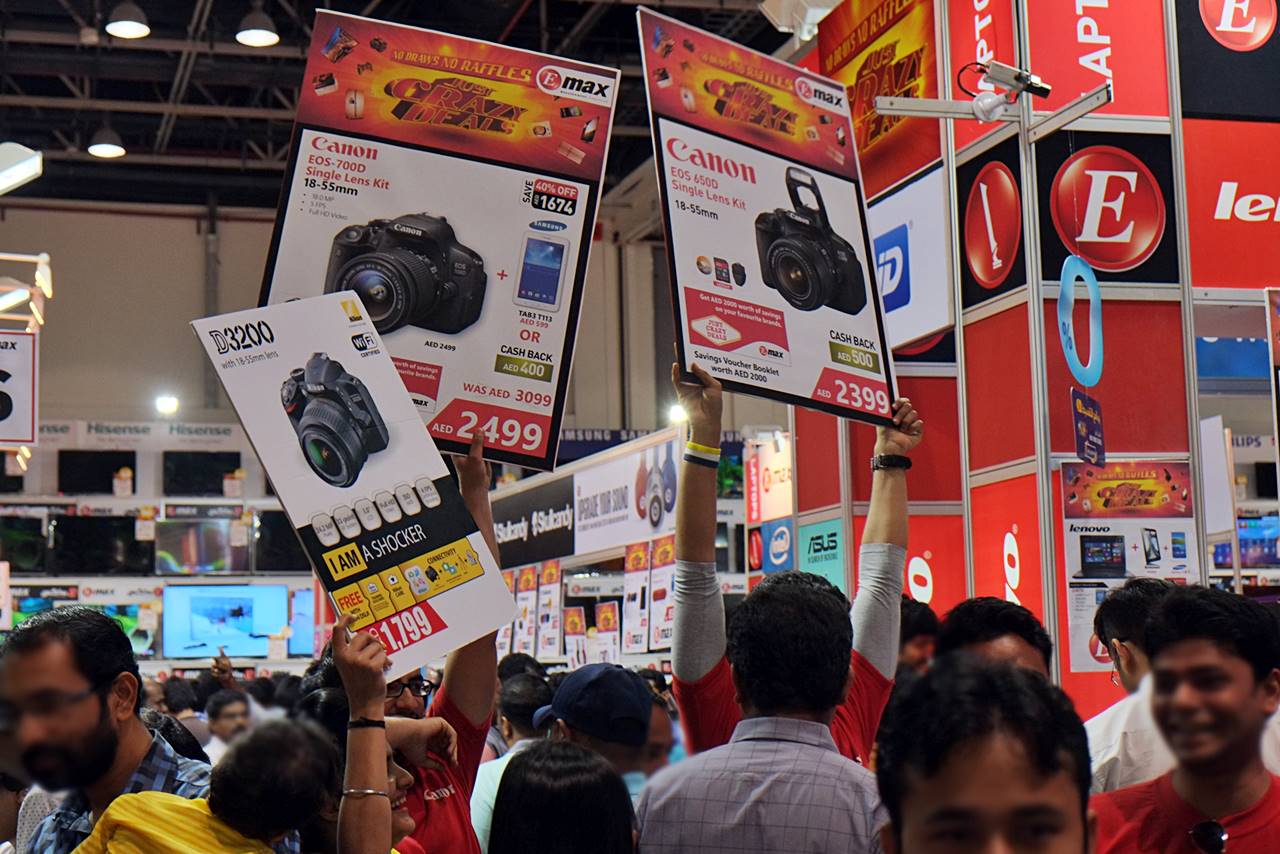 With the tourists increasing as Dubai creates more projects for the tourism industry, for sure there will be more events to celebrate and shopping festivals are here to stay to satisfy every consumer's appetite.