It was a bit of a drive from Sharjah to Abu Dhabi, but after 3.5-hours, we finally arrived at Danat Jebel Dhanna Resort. We stayed in this five-star beach resort for two nights and had a relaxing vacation before welcoming the summer heat in the UAE.
We have been to another Danat property before (in Danat Al Ain) so we already have an idea how well they pamper their guests. I've also read some hotel reviews from other Dubai bloggers about how beautifully well-maintained this resort is even if it's more than a decade old. So my wife and I were looking forward to the staycation.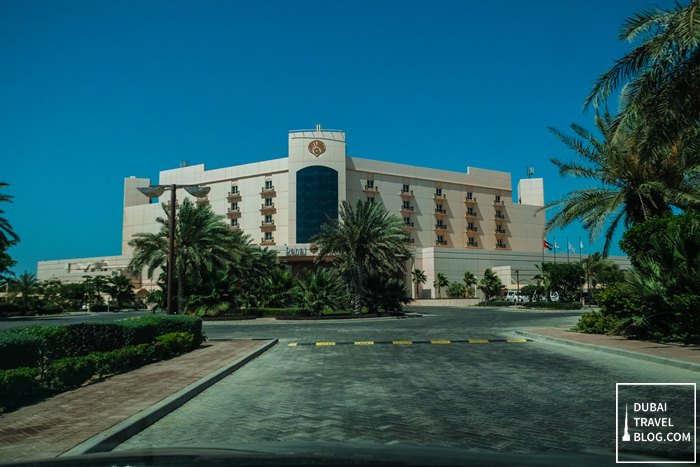 arriving at the resort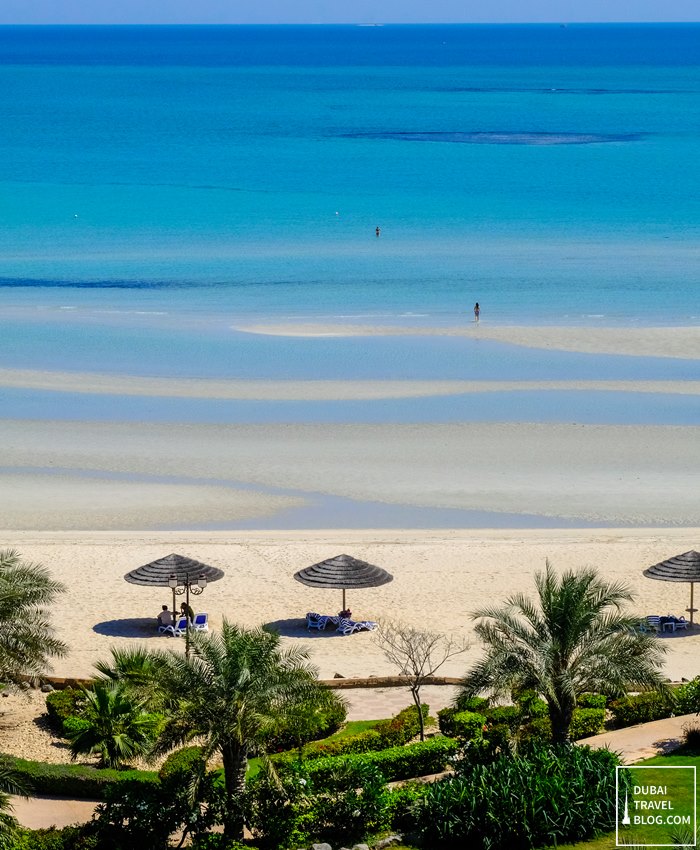 nature
Danat Jebel Dhanna Resort Review in Al Ruwais, Abu Dhabi
We arrived and were welcomed by an ocean-themed design. From the chandelier centerpiece to the blue-wave designs on the floor, the resort building has a fresh and light ambiance. They gave us a lime & mint refreshment drink while they checked us in.
Afterwards, we headed straight to the Tides All-Day dining Restaurant as for a quick lunch before checking our room.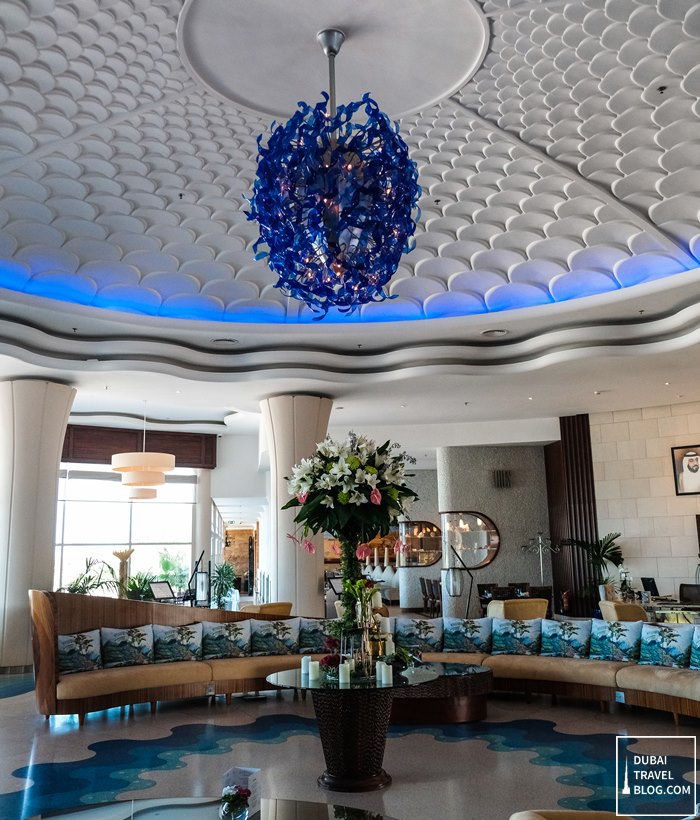 lobby centerpiece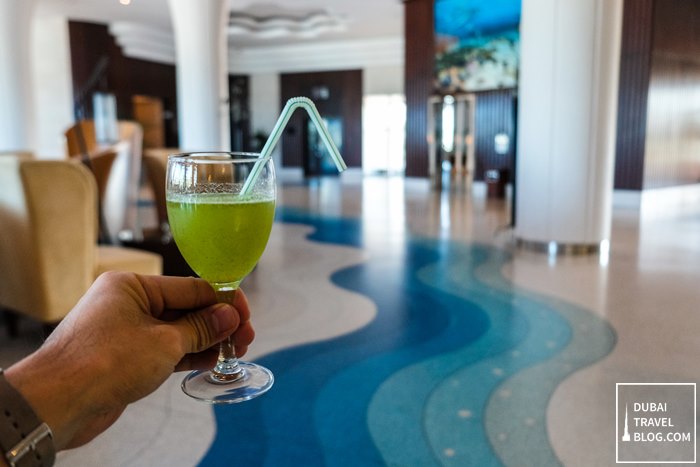 welcome drink
Executive Suite with King-size Bed
The staff upgraded our room to an Executive Suite which was such a nice surprise as we were expecting a Deluxe Room only. The suite included a sofa area and a balcony which was something we really appreciated.
Upon getting in our room, we were greeted by a king-size bed which was very comfortable. I remember we slept very well during our stay in the hotel. The wooden interior accents are classic and adds to the the tropical vibe of our room.
I noticed that there was no fridge inside the room though. It wasn't a big deal for us but might be for other guests.
king-size bed!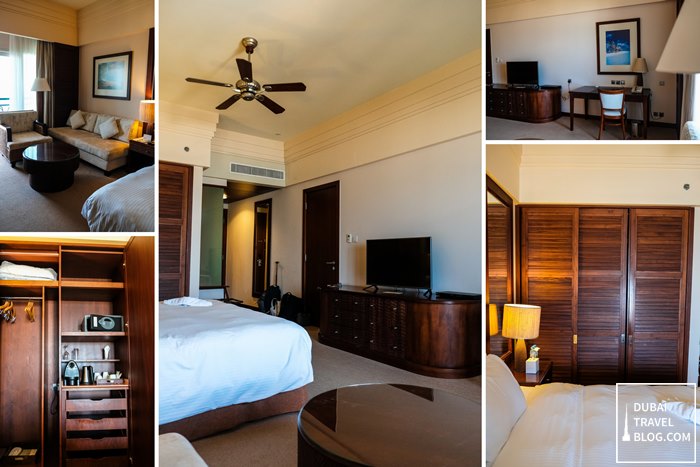 wooden accents in the room
Executive Suite
complimentary fruit basket, wine and nuts
Bathroom
As for the bathroom, they have a shower and bathtub separate from each other. It was quite spacious and toiletries were complete and made of organic materials.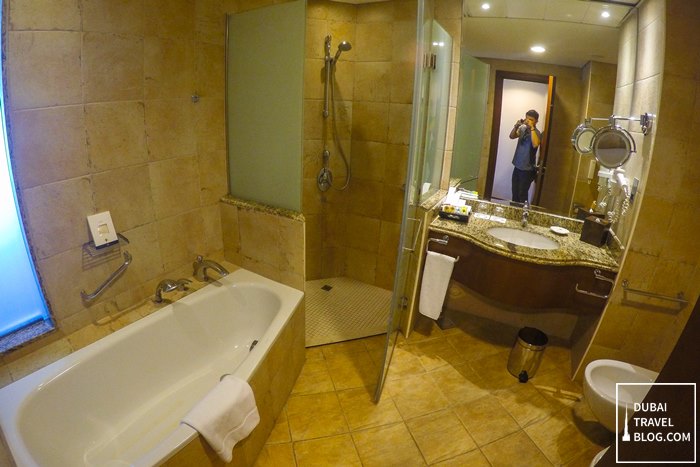 bathroom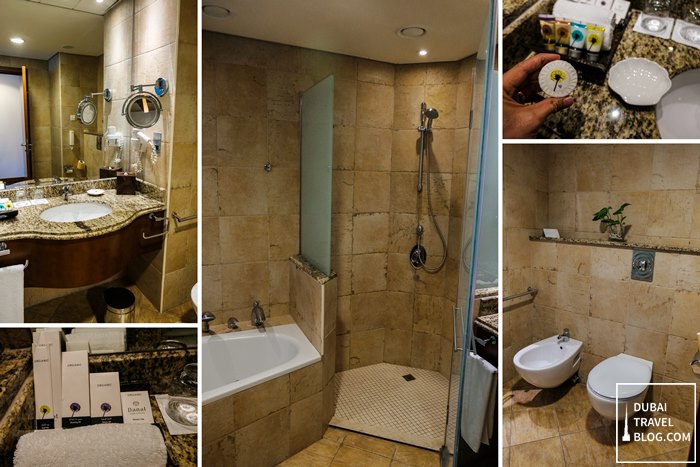 inside the bathroom
Sea View from our Balcony
One of the things we were excited about was the gorgeous view of the resort and the sea from our balcony. All rooms of the resort faces the sea. It's really calming and a sight to behold. The long stretch of sand, the turquoise waters, the nice set-up of huts and just the overall panorama give great aesthetic pleasure to our eyes.
We ended up waking up in the morning and simply stare at the sea before we were to go down for the day's activity.
Note: The resort is close to Sir Bani Yas Island (which is a wildlife reserve and spa and another destination worth exploring in the UAE). In fact, there's a pier beside the resort where boats dock so you can reach the island. You can also book with the hotel if you wish to schedule a day trip there.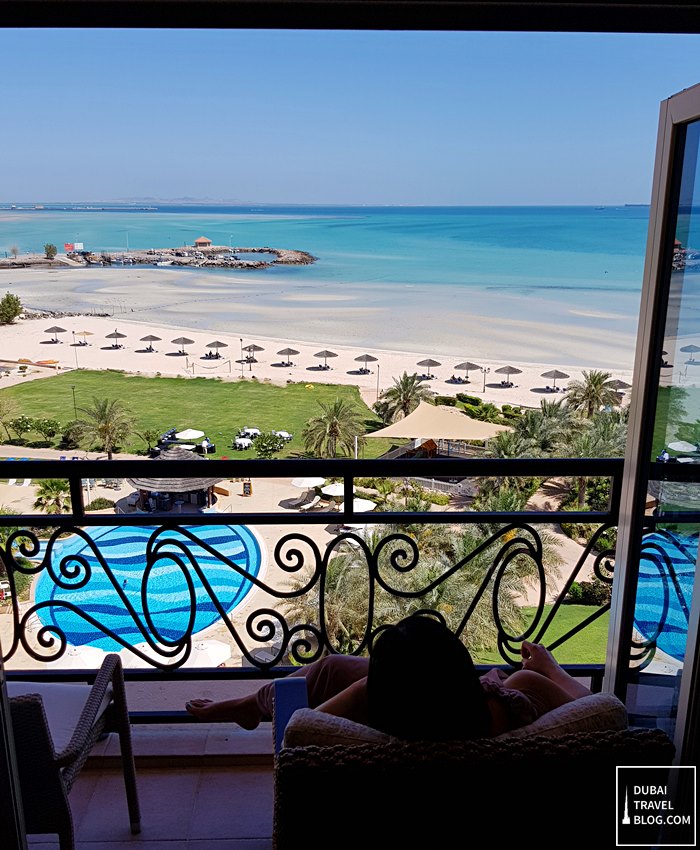 my wife, staring at the view while
faint view of Sir Bani Yas Island afar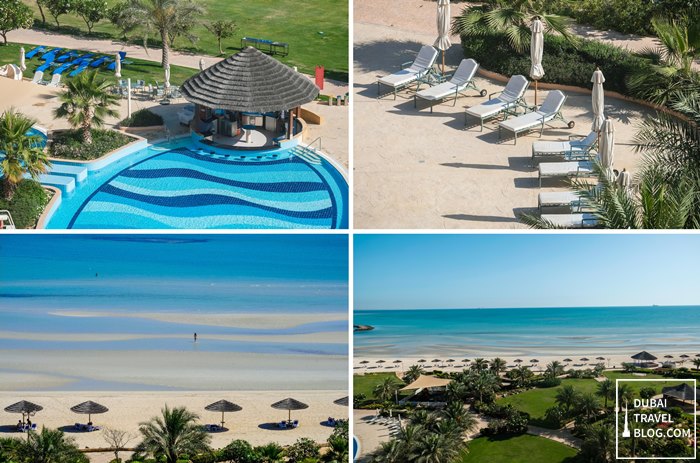 pool area and view of the resort
Restaurants
The resort has plenty of restaurants for you to choose. They have a C-view café where you can lounge with drinks from their bar. They also have the Waves pool bar so you can drink as you swim at the pool or lounge by the sandy beach. We spent most of our dining experiences at Tides Restaurant, their all-day dining restaurant.
During the first night, we had a Chef's Table dinner at Zaitoun. During the second night, we spent it at their club called L'attitude. The former is for a more intimate set-up while the latter is for those who want to go out and party.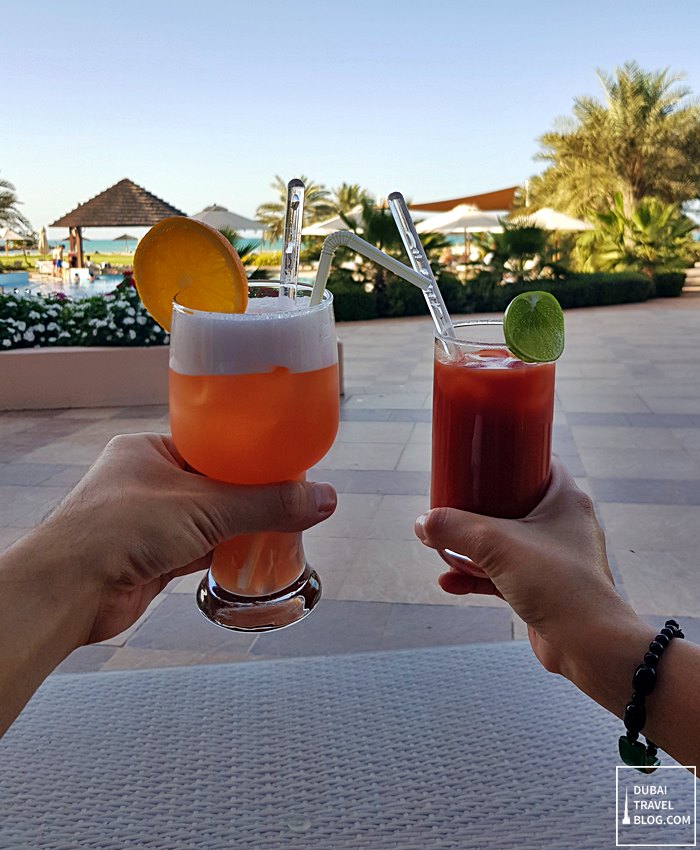 C View Cafe lobby lounge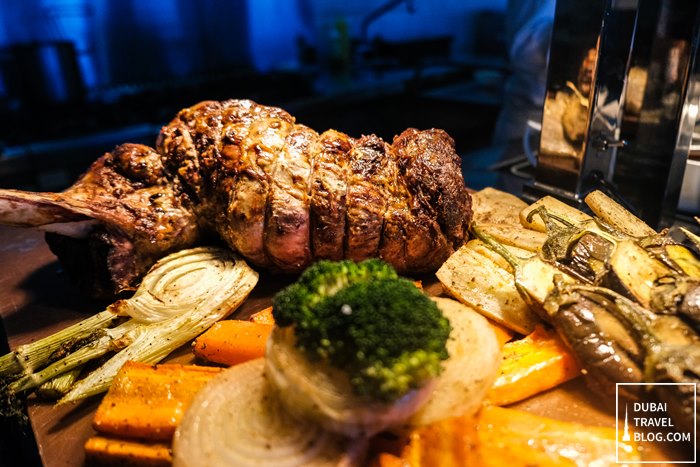 Tides restaurant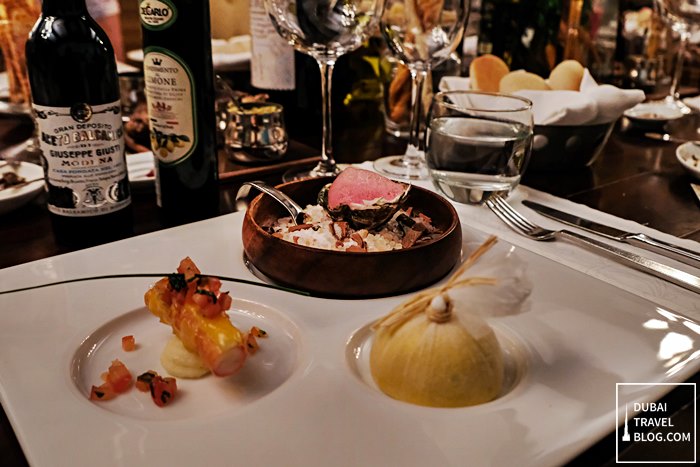 Zaitoun restaurant
dinner at L'attitude Bar
Body & Soul Health Club and Recreation Club
Body & Soul is where they offer a relaxing and therapeutic massage. Better to book ahead and make sure to confirm your booking as slots can be limited especially during peak seasons.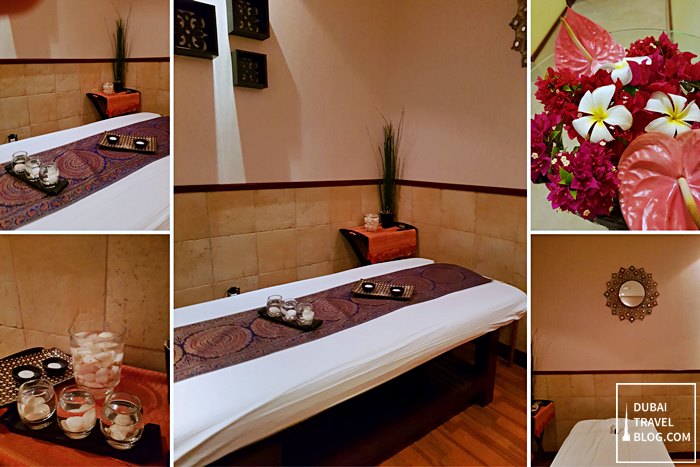 Body & Soul spa
For those who are looking to work up a sweat, they have a gym and fitness center with high-tech equipment as well as some dumb bells and other free weights. Steam and sauna in the locker room are also available. They even have a play section for the kids as well as a squash area.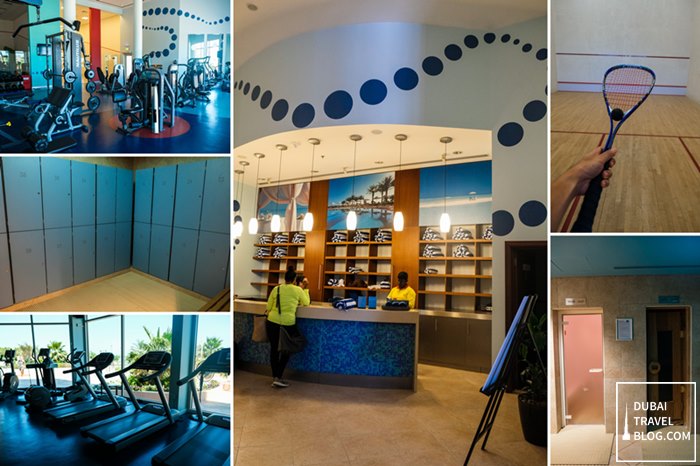 gym area
Snorkelling Adventure & Watersports
During our last day, we were still able to sneak in a water adventure and spent about an hour snorkelling in the water. It wasn't very deep but we were looking forward to swim. It was a great time to be outdoors as we were making the most of what's left of the climate before the season turned into summer.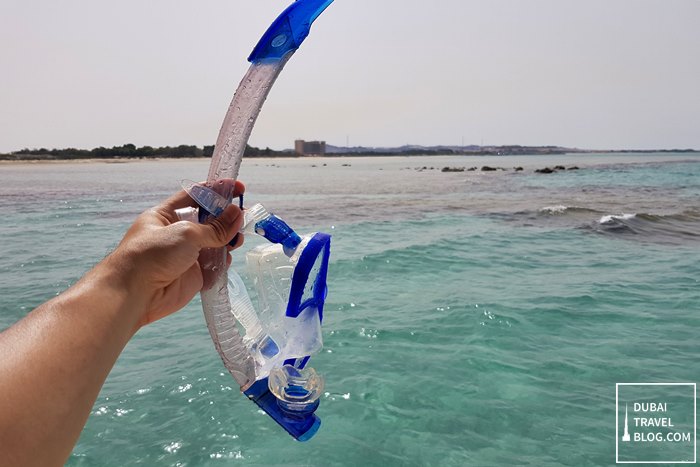 snorkel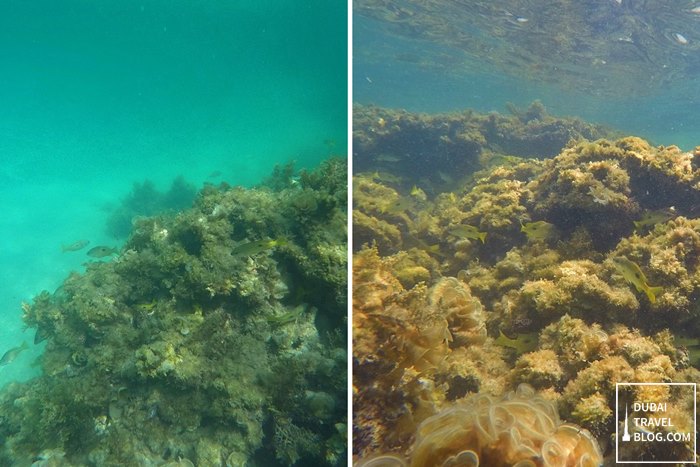 under the sea
Beach Area
One of the main highlights during our trip was just lounging at the beach area. The sand stretches over 800 meters and there are lounge chairs that are spaced evenly that you don't really have to worry about space or obstructing views. There are enough lounge chairs for you to choose and yet the resort doesn't feel crowded. You can surely get some privacy in the resort.
I couldn't help but take plenty of photos because the beach is just very pleasing to the eyes.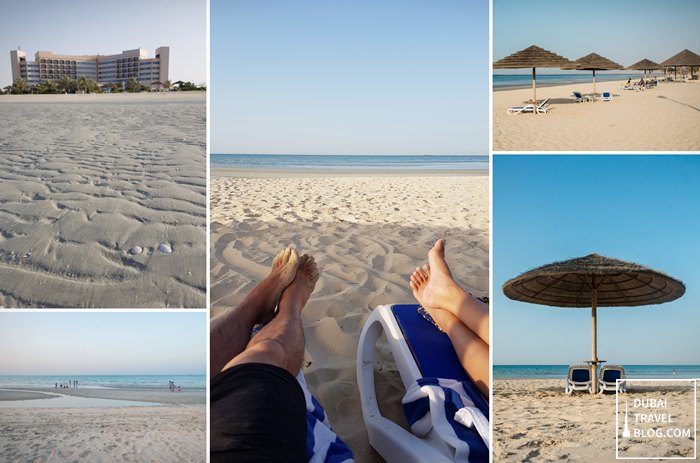 lounging at the beach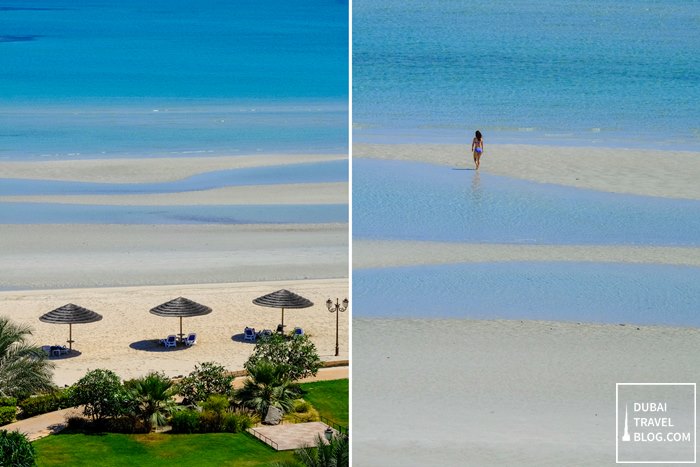 Danat Jebel Dhanna
Service and Staff
The staff and their service was something to commend. I could sense how much they enjoy being in the resort. Some of them actually prefer it because here it's peaceful and calm as it's certainly away from the city noise. I can understand why they would say so.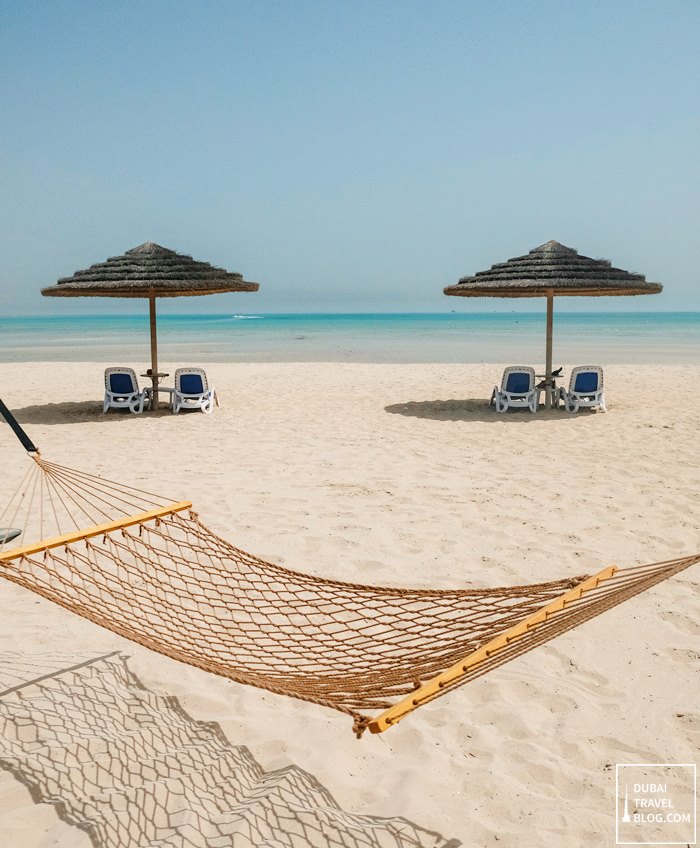 just enjoying the beach
We were very satisfied with our stay. If the long drive might put you off, don't be. It will certainly be worth it when you reach the resort because you will have the luxury and privacy if you stay in this lovely place.
Contact Information
Danat Jebel Dhanna Resort
Address: Danat Jebel, Near Ruwais – Abu Dhabi – United Arab Emirates
Contact Number: 971 2 801 2222
Email Reservations: reservations.jebeldhanna@danathotels.com
Website: http://jebeldhanna.danathotels.com/en/contact.html
Facebook: https://www.facebook.com/DanatJebelDhannaResort/
Instagram: https://www.instagram.com/danat_hotels_and_resorts/
Google Map Location:
Below is a map location to Danat Jenel Dhanna Resort. We drove and mainly took the E11 highway.