During our stay at Danat Jebel Dhanna Resort in Abu Dhabi, we had most our of meals at the resort's all-day dining restaurant called Tides. Located just at the lobby of the hotel, Tides serves breakfast lunch and dinner. We were lucky enough to have a Friday brunch here as they have a colorful buffet selection.
Related Post: Chef's Table Dinner at Zaitoun in Danat Jebel Dhanna Resort
Their buffet spread has a variety of dishes that range from Asian and Continental food as well as grilled items and pizza.
ALCOHOL: Yes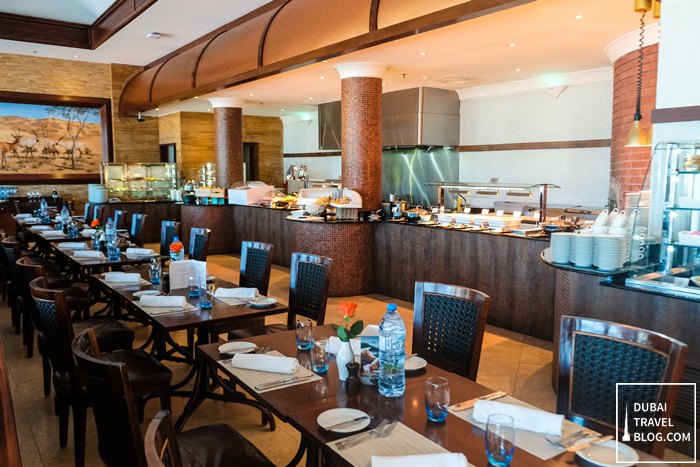 Tides restaurant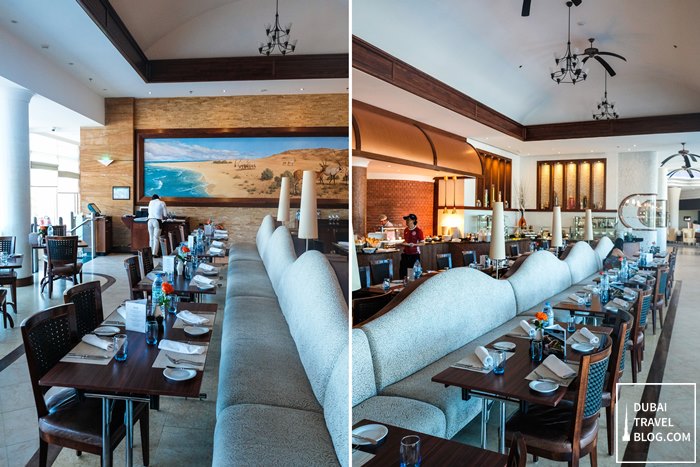 seats
Restaurant Review: Tides All Day Dining in Danat Jebel Dhanna
The design is themed with shades of the desert and ocean. There's plenty of natural light coming in from the glass windows and you see the view of the garden outside.
I really enjoyed servings of moutabal, fresh grilled squid as well as the steak. The stations are sufficient enough that there's a salad & mezze section, main course, desserts and fruits, even a chocolate fountain and ice cream.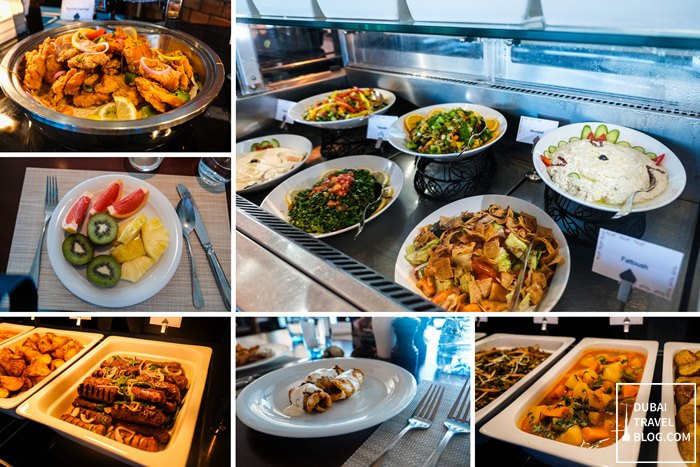 salads, fruits, main course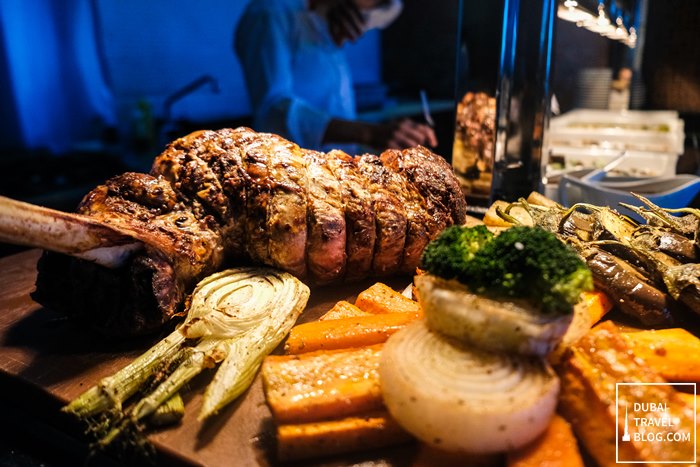 steak
I remember I kept going back and forth to get servings of fresh moutabal, grilled squid and kiwi fruits. The staff were friendly and they made sure that we were comfortable with our dining experience.
Related Post: L'attitude Bar & Club in Danat Jebel Dhanna Resort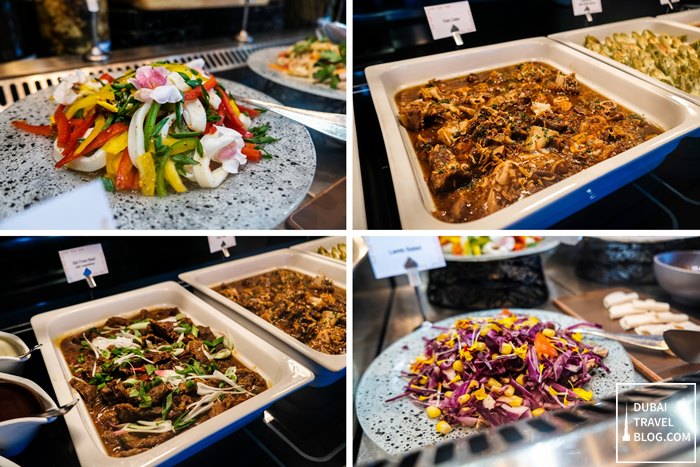 buffet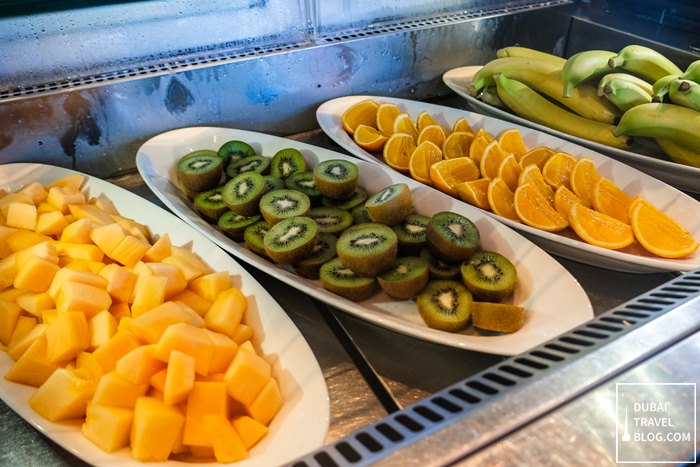 fruits!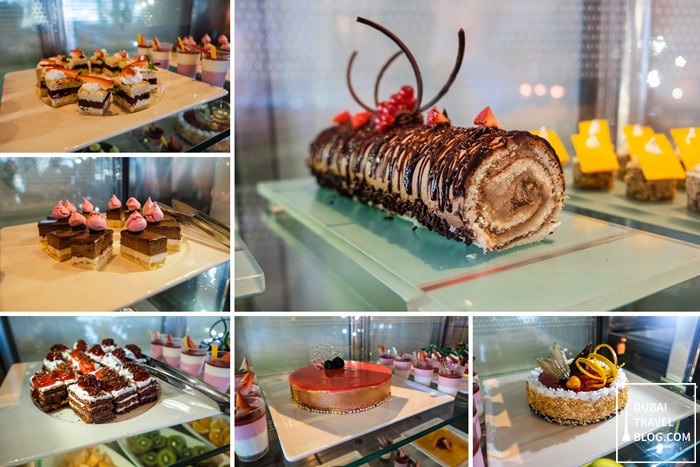 desserts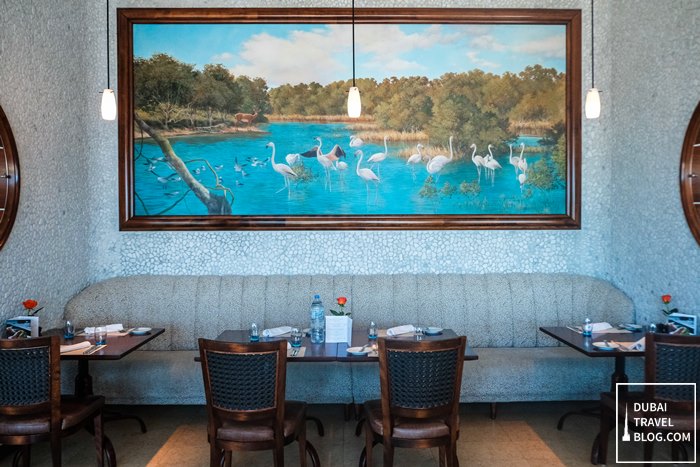 ocean-themed restaurant
Tides offers good value for your money. Based on first glance, you might not think that they offer plenty of food, but when you help yourself with the spread, you will notice how creative the chefs are in making sure they offer enough food for their guests.
Contact Information
Danat Jebel Dhanna Resort
Address: Danat Jebel, Near Ruwais – Abu Dhabi – United Arab Emirates
Contact Number: 971 2 801 2222
Email Reservations: reservations.jebeldhanna@danathotels.com
Website: http://jebeldhanna.danathotels.com/en/contact.html
Facebook: https://www.facebook.com/DanatJebelDhannaResort/
Instagram: https://www.instagram.com/danat_hotels_and_resorts/
Google Map Location:
Below is a map location to Danat Jenel Dhanna Resort. We drove and mainly took the E11 highway. L'atitude bar is located at the lobby of the hotel.