I attended a conference at the Jumeirah Beach Hotel that lasted for a day. It was a busy time but after the event, I had a few minutes to spare and decided to check out the beach area. That's when I realized it was turning dark and the sun was starting to set. I had a great view of the Burj Al Arab.
Burj Al Arab is known to be the "only 7-star hotel" in the world when a British journalist went there for a pre-opening press trip. Although there's no real seven-star rating, the name just stuck. It is constructed on an artificial island from Jumeirah beach and is linked to the mainland by a private curving bridge. The shape of the building is similar to the sail of a ship.
View of the Burj Al Arab Hotel and the Sunset from Jumeirah Beach Hotel
I enjoyed the view since it's rare that I get the opportunity to see it very near. Afterwards, I took out my camera.
I had a bit of an issue since the weather was humid and moist developed on my camera lens which made some of my images blurry. This served as a mental note that I need to constantly bring a small microfiber towel to wipe the moisture off when the weather is not on my side.
I hope I can take my camera out more often so I can familiarize myself with its settings as well as make the most out of the device while I'm here in the United Arab Emirates. I plan to share more photos like these in the coming posts.
I'm not sure when I'll be able to visit this area in Dubai, but I'm glad I was able to explore it a bit and watch the sunset at Burj Al Arab up close.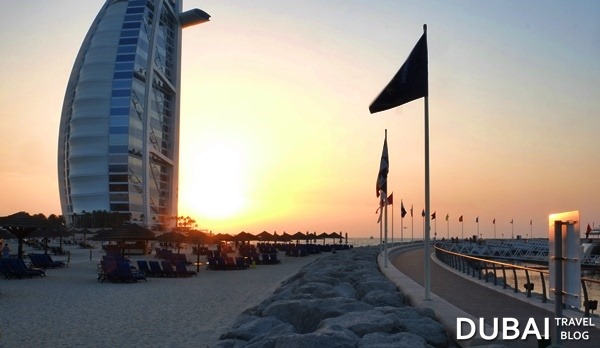 sunset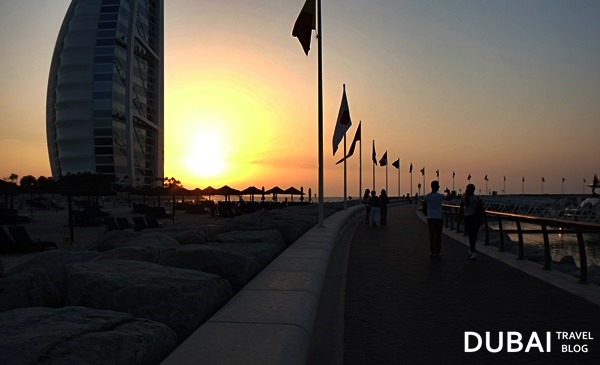 beach walk area
yachts on the right, Burj AlArab on the left, tourists in between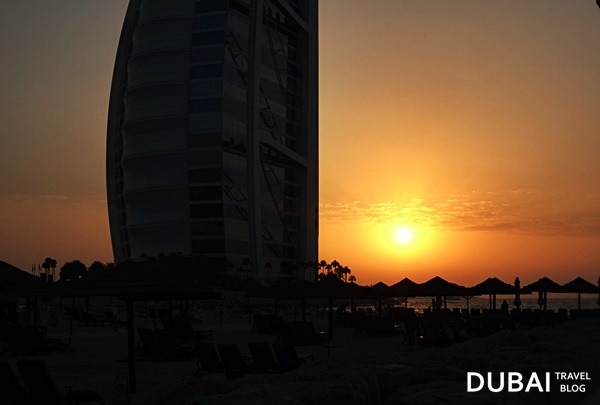 wouldn't it be nice to lounge in those chairs?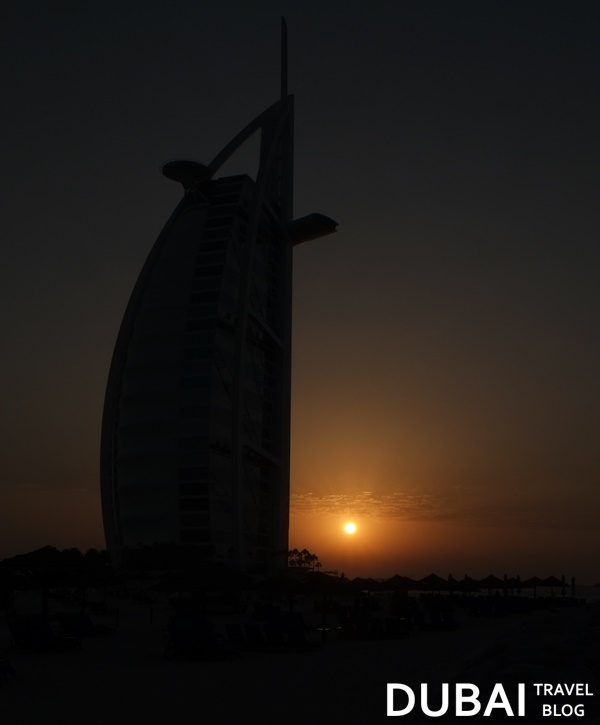 final view before I had to leave