After our afternoon swim at the pool, we headed to our room so that we could prepare for dinner at C.Taste restaurant, the all day dining restaurant of Centro Sharjah hotel by Rotana. We were quite famished and were looking forward to the theme night offering at the buffet. The evening concept was a "Spice Night" which offered a variety of Indian dishes.
C.Taste is located at the lobby of the hotel behind the elevators. It showcases a bright and natural atmosphere during the day and ambient lighting at night. It also has high glass ceilings which makes the place spacious and comfortable to dine.
Alcohol: NO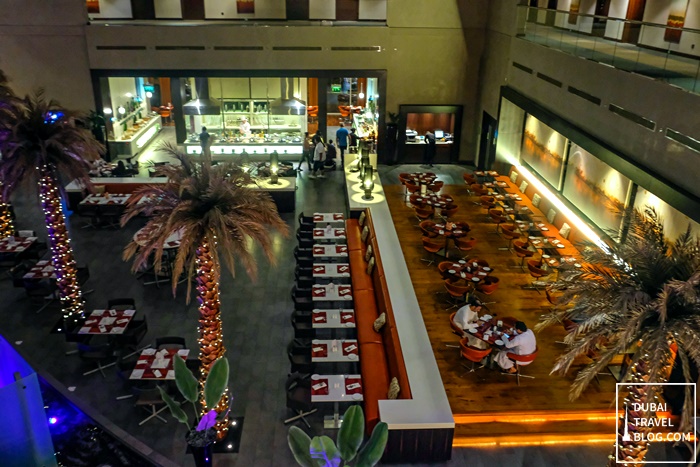 view of the restaurant from the 2nd floor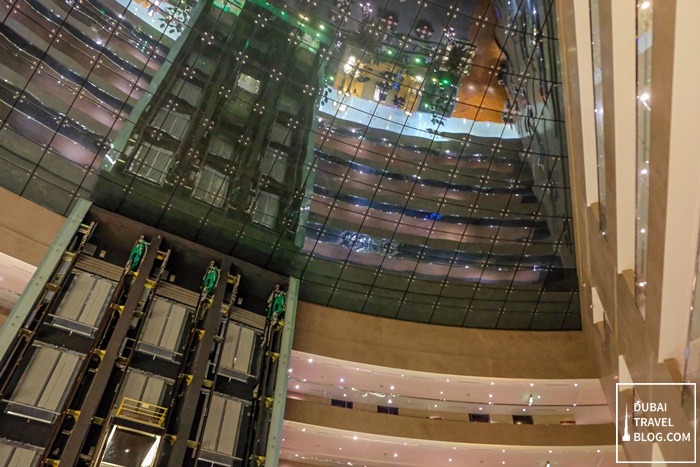 high ceiling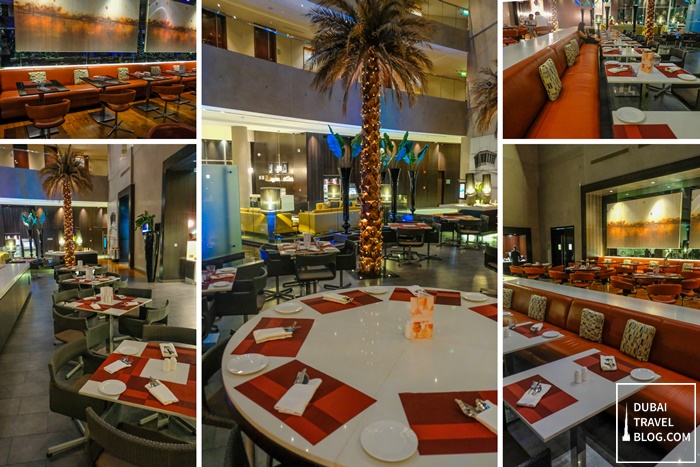 C.Taste restaurant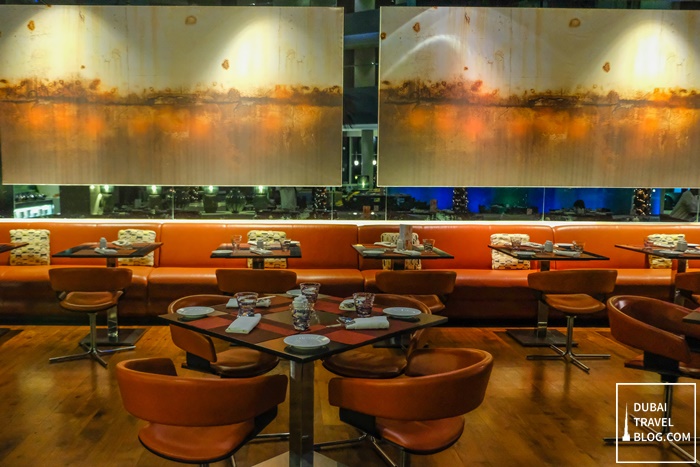 orange tones
Indian Food Buffet at C.Taste Restaurant in Centro Sharjah
We arrived at the restaurant around 8pm and were quite happy with the spread. The dishes were divided into 3 areas: the main course in the center, appetizers and salads on one side, and desserts on the other. In the middle as well, there's a live cooking station.
Some of the main course dishes include butter chicken, seafood curry, noodles, mutton biryani, fish wrapped in banana leaves, etc.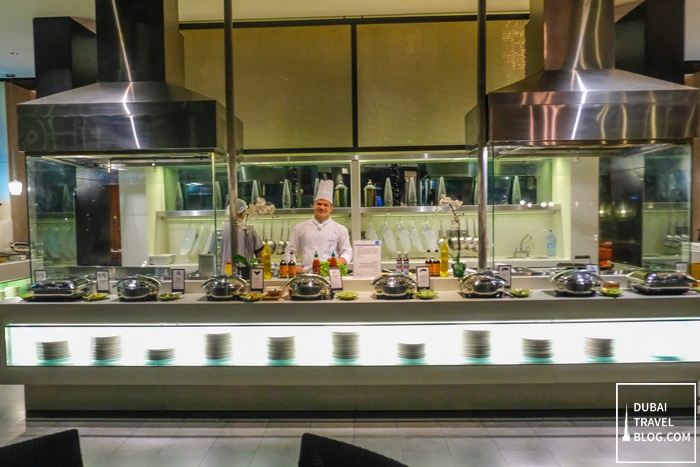 main spread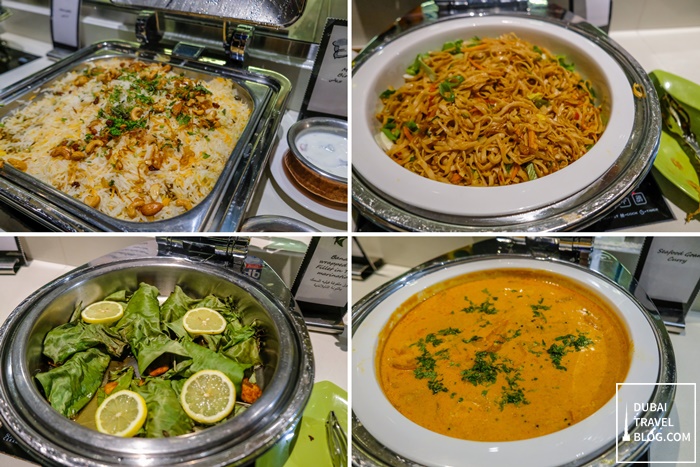 main buffet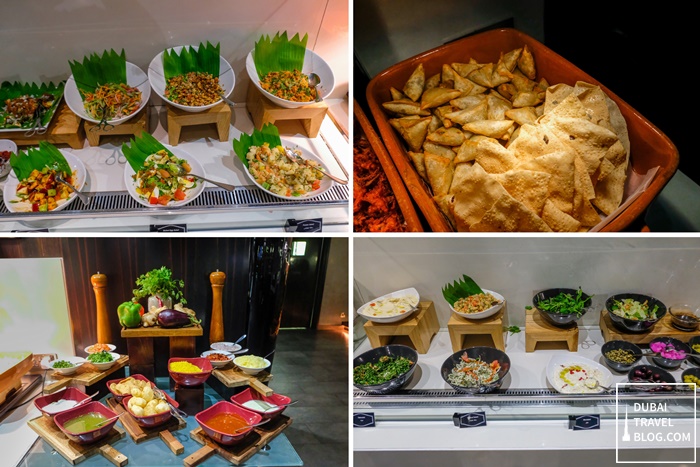 salads and appetizers
For the appetizers, I asked for help in filling up a plate of Pani Puri. The wait staff were more than willing to assist and also teach me how to prepare this streetfood for myself.
In the live cooking station, the chef prepared a traditional chicken tandoori and lamb kebab. We also had a serving of fresh naan bread.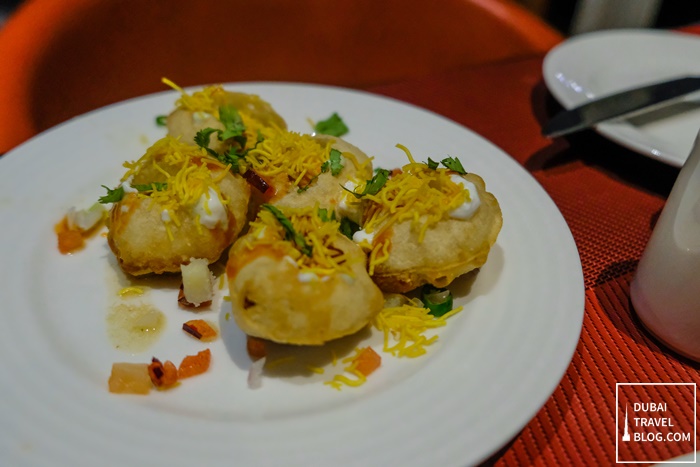 Pani Puri – Indian street food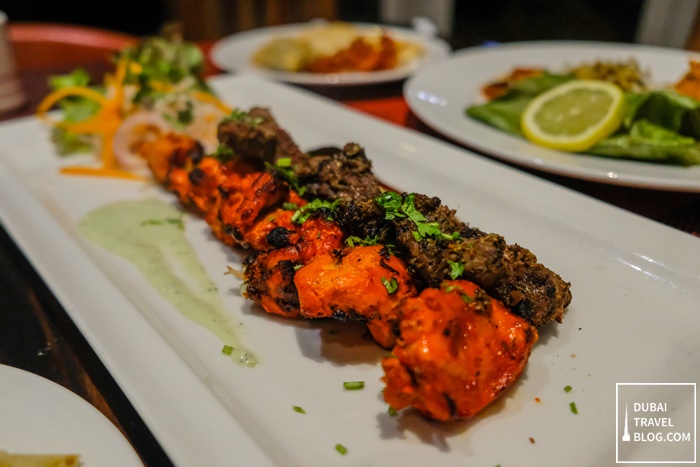 chicken tandoori and meat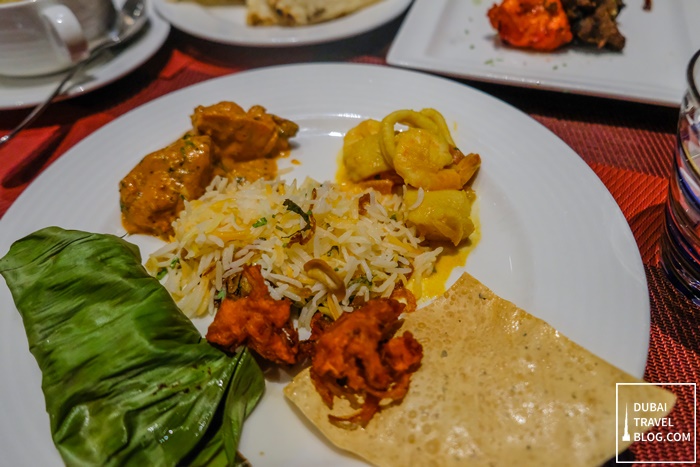 Indian buffet
For desserts, it was good that there was a variety of Indian delicacies as some of them I haven't really tried. We took a few servings of the famous gulab jamun.
There were also a few international sweets (chocolate cake and cheesecake) and some fresh fruits in the dessert station.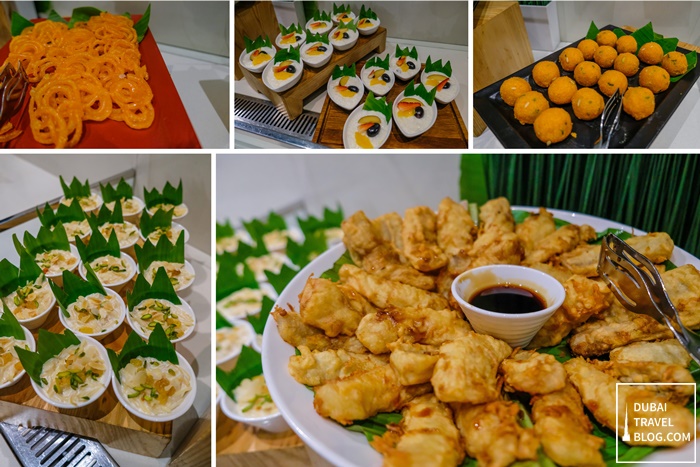 Indian sweets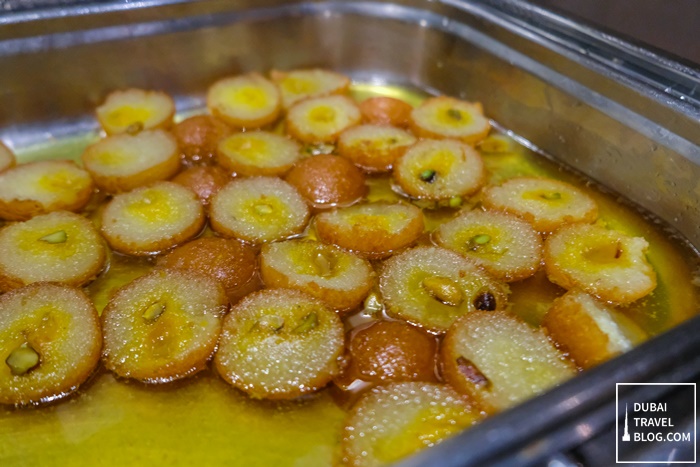 Gulab Jamun
Theme Nights
There's a different theme every night at C.Taste. Below are some of their offerings.
Sunday – Italian Night
Monday – Spice Night
Tuesday – Arabic Night
Wednesday – BBQ Night
Thursday – Seafood Night
Friday & Saturday – International Night
Dinner Opening Hours: 7pm to 11pm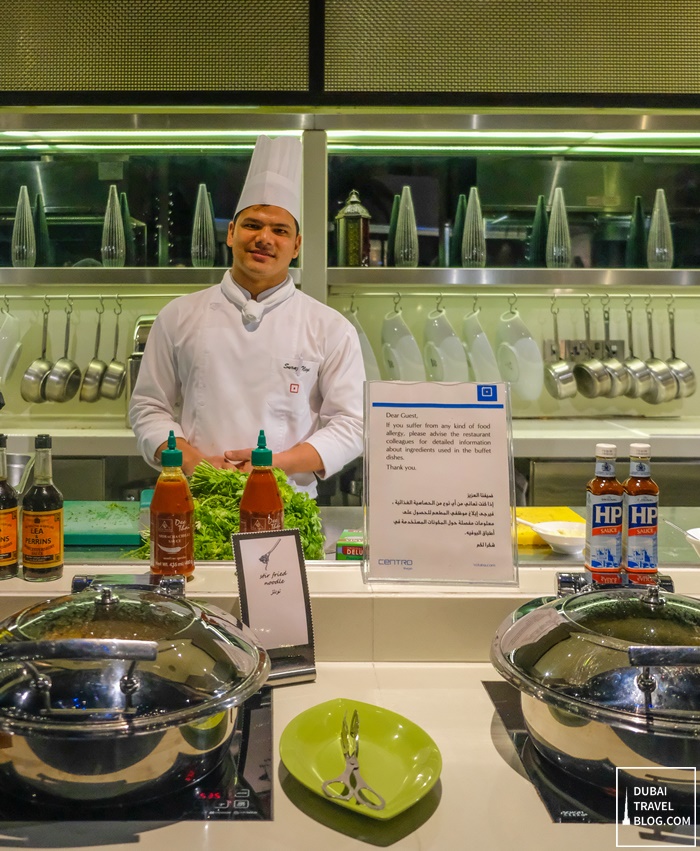 chef
The food in C.Taste is quite sufficient and satisfying. We were able to enjoy our dinner with their signature drink and mocktails. The restaurant is open from 6:30am to 11pm so for those who are looking for breakfast or lunch, you can also have them here.
For those who are looking for a light bites, the hotel also has C.Deli, a cafe that offers snacks and drinks and is open 24 hours.
Note: We were invited as guests at Centro Sharjah. All opinions are my own.
Contact Information
Address: Lobby of Centro Sharjah, Al Dhaid Road, E88 – Sharjah
Phone: 06 508 8185
Website: https://www.rotanatimes.com/centrosharjah/dining/483
Google Map Location
Below is the map guide to get to C.Taste restaurant. It is located at the lobby of Centro Sharjah Hotel