After spending a few hours at the pool, we went to Al Raha Beach Hotel's resident spa, Body and Sole, for a scheduled couple's massage. We were booked for a Deep Muscle Relief treatment for a much needed rejuvenation of the body.
Located at the 3rd level of the hotel, Body & Soul offers guests a holistic approach to mind and body with exclusive therapies to choose from. The spa is a huge recreational space that provides a complete offering to relax and revitalize both men and women. Aside from massage treatments, they also offer facials, body wraps, body scrubs, hand and foot care.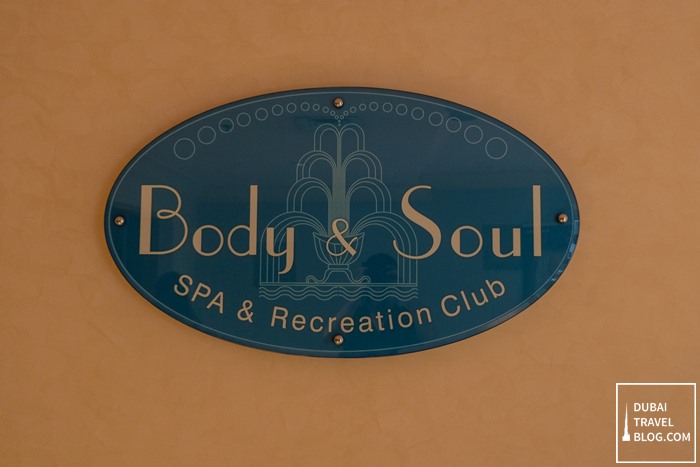 Body & Soul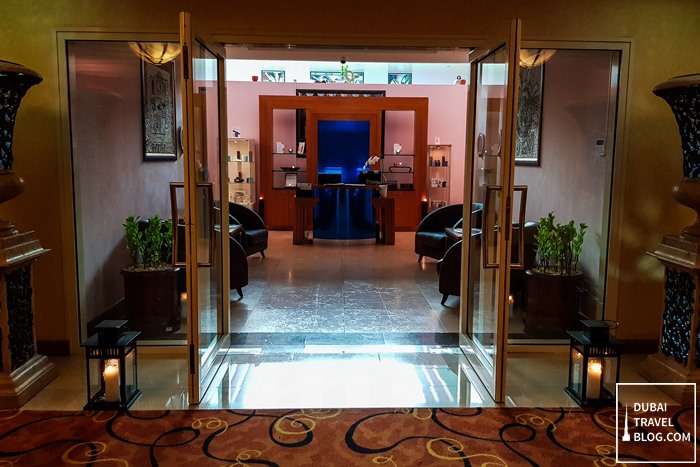 entrance
Deep Tissue Massage at Body & Soul Spa and Recreation Club in Al Raha Beach, Abu Dhabi
Arriving at the spa, the staff advised to got the locker rooms so we could change into bathrobes already prepared inside our assigned lockers. They also have new rubber flip-flops but I didn't use them as I was already wearing my own.
After changing, we went to the common area where detox refreshments already awaited us. We signed a form to note some basic health points which is a prerequisite in established spas.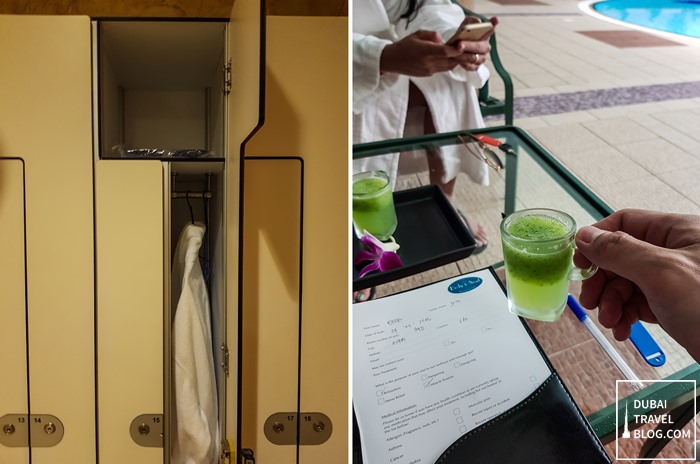 locker room and welcome drinks
They advise that you arrive 30 minutes prior to treatment so you can bask in the peacefulness and serenity of the facilities offered for their guests.
The spa has an indoor temperature-controlled pool, separate locker rooms for men and women with each having a steam & sauna, and Jacuzzi.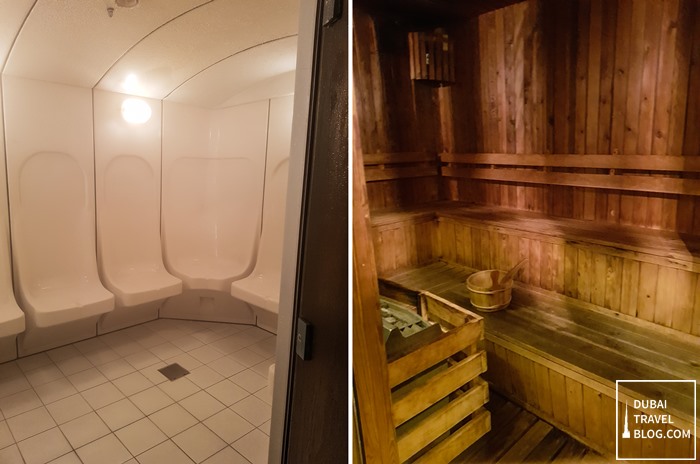 steam and sauna at the men's locker room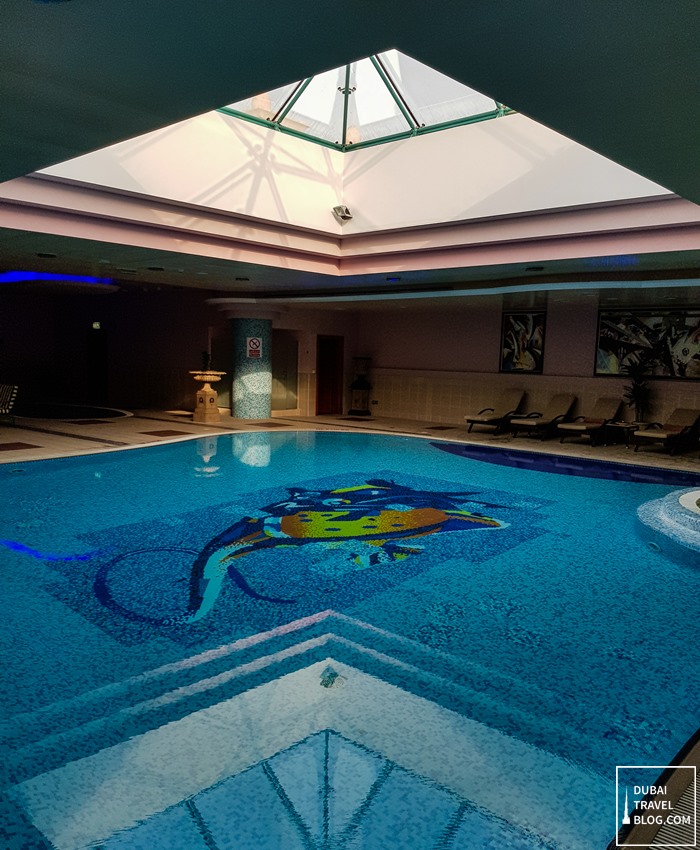 temperature-controlled pool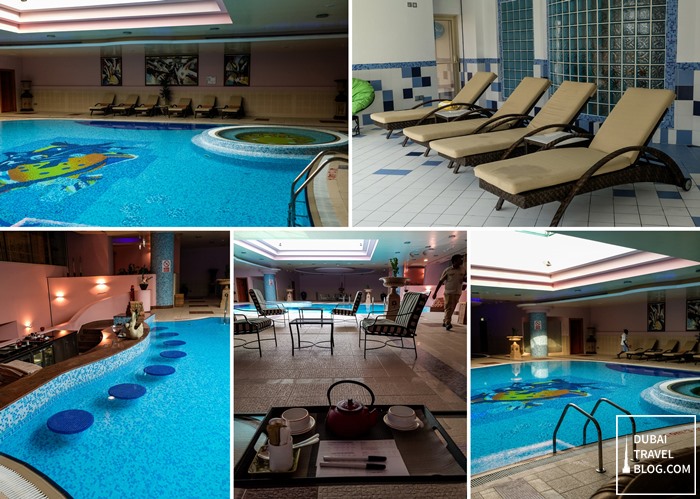 lounge and relaxation area
Our Massage
Our room was simple and basic, with two massage tables already set up. We had a deep tissue treatment. Just what we needed as it's been quite some time since we had a massage.
Our therapists, Montha and Anne, were very professional and knew what they were doing to relieve tension in our muscles. I fell asleep in the middle of it. My wife did too.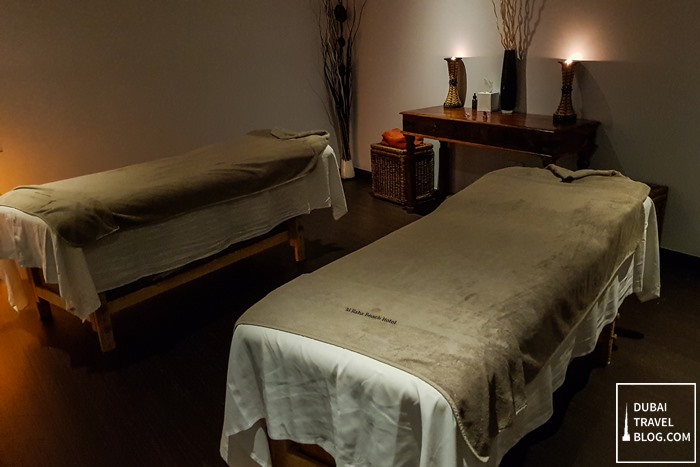 couple's room
inside the treatment room
After the massage, we went back to the wet area so we could relax and have some tea. Among the massage experiences with Danat hotels, this has got to be our best experience yet.
If you're a guest and you want to experience a massage session, better book in advance to reserve a slot.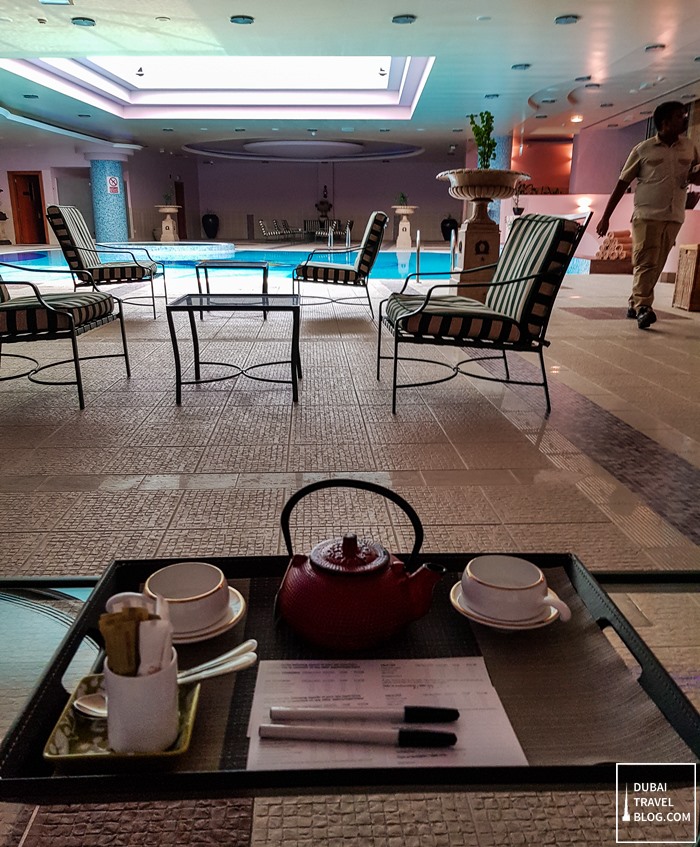 tea after the massage
Note: We were invited to a complimentary stay at Al Raha Beach Hotel. All opinions are my own.
Contact Information
Body & Soul SPA & Recreation Club
Address: 3rd Floor, Al Raha Beach Hotel, Abu Dhabi-Dubai Road (E 10 Road) – Abu Dhabi – United Arab Emirates
Phone: +971 2 508 0555
Google Map Location:
Body and Soul Spa in Al Raha Beach Hotel is located at the 3rd level. Head to the lobby elevator to get to the spa and recreation club. Below is a map guide to the hotel.