As I shared during my hotel feature about our stay in Grand Millennium Al Wahda, I mentioned I was going to write a separate post about our experience at Zayna Spa as this was one of the main highlights of that trip.
Located at the 3rd level of the five-star hotel, the ambiance of Zayna Spa is very luxurious and calming. To think that we just came from a long drive and the surroundings outside the building was very busy so we were pleasantly surprised to step into a spacious spa.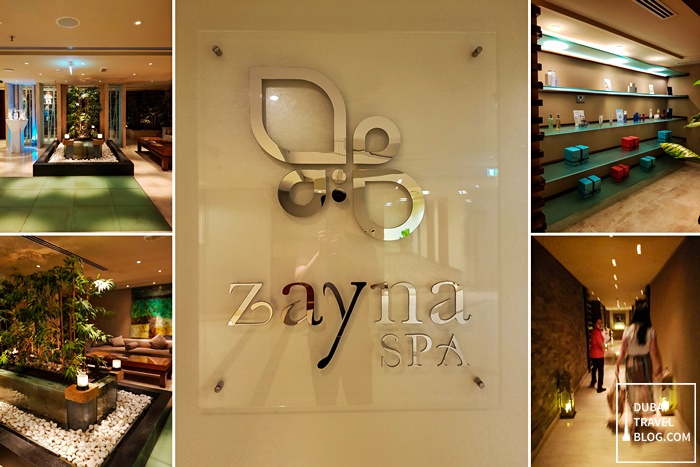 Zayna Spa
Zayna Spa: VIP Couple Massage Experience in Abu Dhabi
Our package was a VIP Couple's massage which included 1-hour couple aromatherapy massage, coconut milk bath, lounge area, private sauna, shower & toilet, and dressing room.
They gave us a form to fill out so that we could list the pressure, areas of focus, etc. It even included a question if we wanted 'conversations' or we prefer to have a quiet experience during the treatment. Such practical questions made up for a really satisfying session. We were then directed to our room.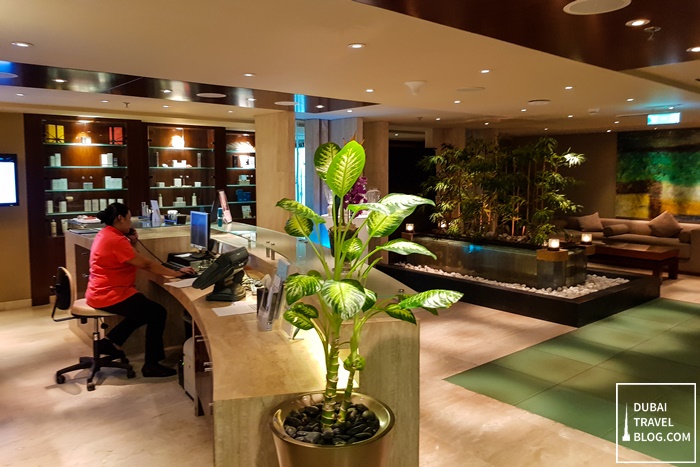 spacious reception area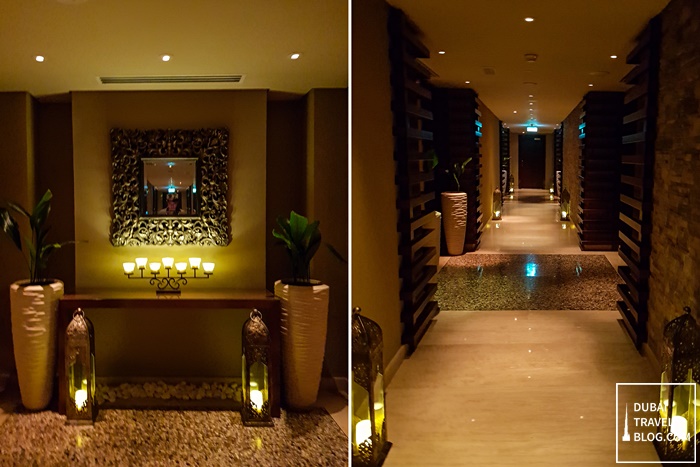 hallway
I was amazed by how huge the treatment room was. In previous spa experiences in five star hotels, the lounge area is usually shared. But we didn't have to bother going out as everything was there.
We were given bathrobes to change into before the staff motioned us to sit down for our feet to be cleansed. Afterwards, we went into the to the tables for the treatment. The questionnaire earlier really helped in making the massage more relaxing and enjoyable.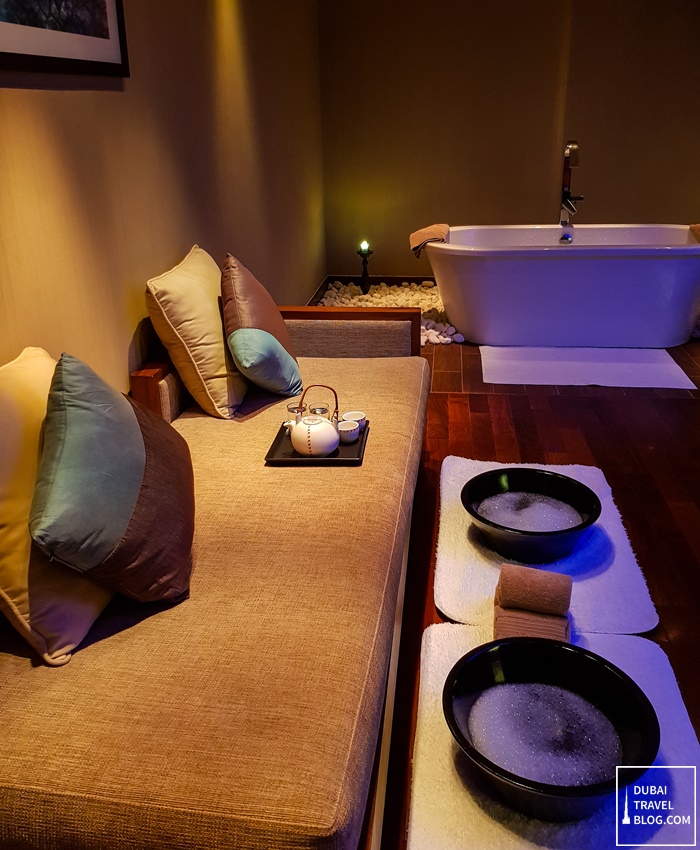 lounge area with tea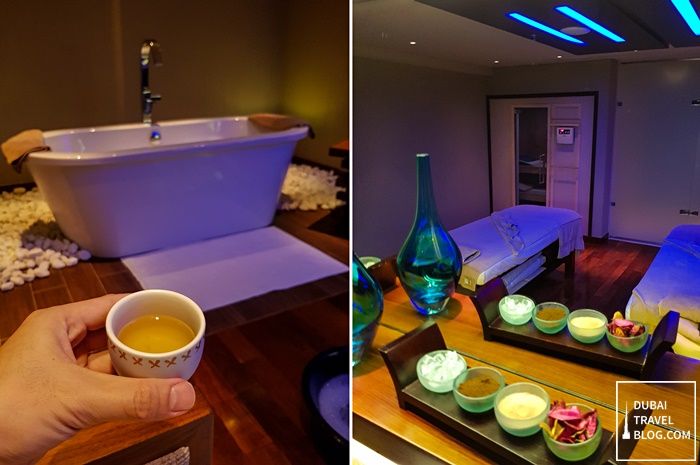 bathtub
After the massage, the therapists said we could stay in the room and use the bathtub and sauna. We slipped into the tub first thinking it was filled with lukewarm water. I was surprised that it was actually coconut milk. We stayed there for a few minutes basking in the royal treatment we've experienced.
We also used the sauna before taking a shower.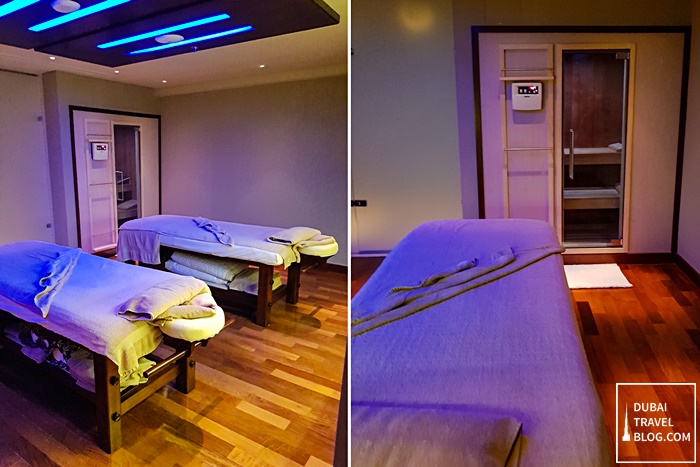 private sauna
VIP Couple's Massage
We expected only a 1-hour session but it lasted more than that with all the amenities available. We felt really pampered as the staff prepared everything including tea refills. This was such a welcome experience that really made our stay memorable. My wife was surely happy with it.
Zayna Spa offers a selection of packages and treatments to reinvigorate your mind and body.
Location: 3rd Floor,Grand Millennium Hotel Al Wahda
Telephone: +971 2 495 3822