If you want to get a massage in Dubai and the UAE, there are plenty of places to have a relaxation treatment. In this part of the region, having a day in the spa for some much-needed pampering is quite a premium activity and you can get used to this as a lifestyle. There are also many types of massage treatments in Dubai available depending on your requirement.
After all the stress of the busy city life, it's quite important to take care of yourself and give yourself a break once in a while. There are also many types of therapies available so in case you want to know which one might be a good fit for you, we gather 17 types of massages that are healthy for your mind and body.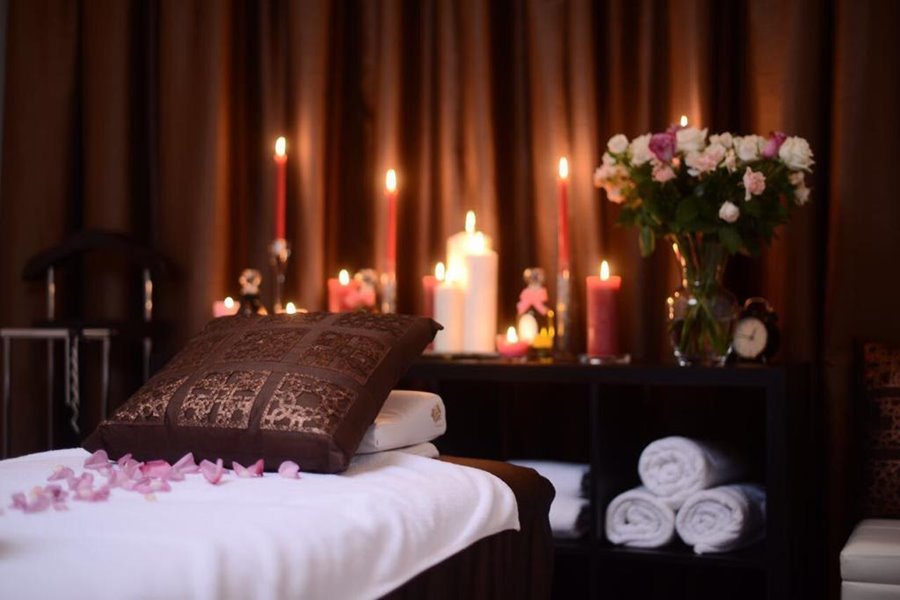 List of Therapeutic Massages for a Better Well-Being
No one wants an aching muscle or body pain all day. Who would want to wake up feeling tired because of tingling feet and hands? All of these body ache you are experiencing right now might be due to stress, lack of energy, or you just came from a heavy physical activity that your body cannot tolerate to move anymore.
To make you feel better and bring back your body condition, you need a massage so to apply proper pressure to your muscles and joints. Speaking of massage, there are different types of it that you would want to learn.
Swedish Massage
If you haven't gotten a massage yet and this is your first time, Swedish massage tops the list as this is ideal for beginners who are new to massage. It's also good for the people who have a lot of tension and are sensitive to touch. When it comes to massage, not everyone has the same body type, which is why it is important that you have your initial test of what's good for your body. In Swedish massage, your therapist will do the combination of kneading, vibration, tapping, passive joint movement techniques, and deep circular motions. This type of massage may help:
Release your muscle knots
Relieve minor body pain
Relax your muscles
Hot Stone Massage
Hot stone massage is one creative type of massage because it uses hot stones in combination of a therapeutic massage. It's more creative in a sense that aside from using the therapist's hands, hot stones are also utilized to relax your muscles and relieve minor pain. While Swedish massage is good for beginner, this type of massage is perfect for the people who are just seeking to relieve their muscle pain and tension or relaxation. It is true that massage is ideal for relaxation as well as you will feel crunches and relief once the therapist touch your body. This may help to:
Relieve muscle tension
Ease pain
Improve blood flow
Release stress
Aromatherapy Massage
From the root word "Aroma," you would know that Aromatherapy massage will do something good by using your sense of smell. This type of massage uses combines therapeutic massage with essential oils. The massage includes soft and gentle pressure to complement the effect of the oils. Usually, the therapist chooses what oils to use but if you have any preference, you can let them know. Aside from good smell, essential oils are also good to your skin especially when it is applied with patterned massage. Expect that the oils will stay on your skin even after the massage is done. A good sleep surely follows. This massage may help:
Relieve stress and anxiety
Boost your mood
Reduce depression symptoms
Deep Tissue Massage
Haven't heard of deep tissue massage? Well for starters, it utilizes deep tissue hand strategies that are perfect for people who have chronic muscle problems, imbalance, soreness, or injury. This is a type of massage that uses more pressure than the Swedish massage. This might hurt for beginners but if you want to resolve that soreness right away, it is recommended that you get the proper pressure on your muscles and joints. Just make sure you have enough pain tolerance as you will surely feel the pressure deep down your tissues. This may help to:
Ease a lot muscle tension
Relive chronic pain
Reduce anxiety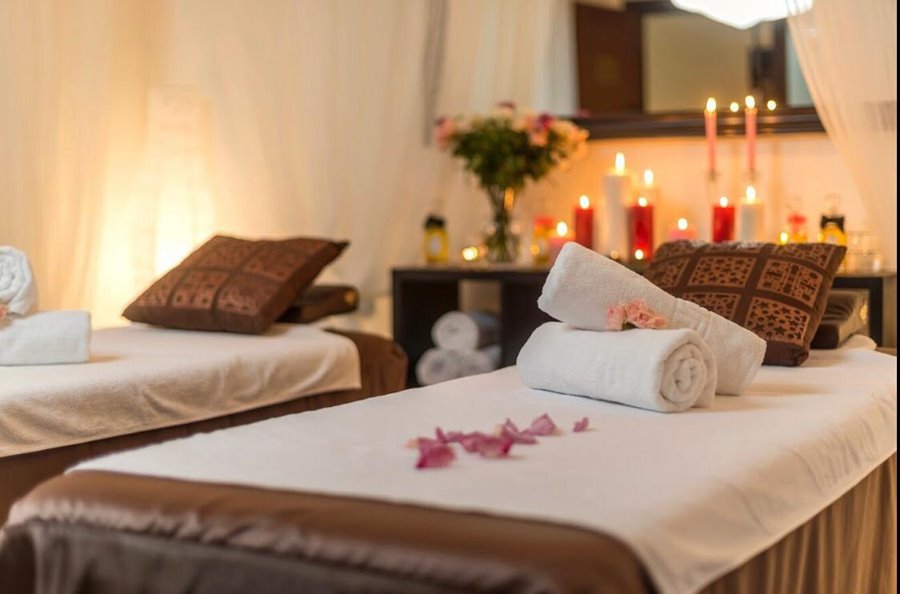 Sports Massage
Sports massage is a type of massage that are suitable for athletes and people who do sports frequently. If you have series of injuries from sports already, choose this type of massage as it uses hand strategies that improve performance and flexibility. Even without recent injuries, you can still get this type of massage as it helps in a lot of ways. You may choose to do this with your full body or just focus on some parts of your body like legs and hands. For sporty people, this may help you to:
Ease pain
Reduce anxiety
Improve flexibility
Relax muscles
Reflexology
Reflexology is a type of massage that can restore your natural energy levels. Some people long for this massage as some types are only beneficial to reduce pain. If you are not comfortable with someone touching your whole body, you can opt for reflexology as you can choose which part of your body to receive the massage. It can be your legs, you hand, or earn. During the session, you can wear loose clothes so the therapist can access your legs or hands if you don't want the full body massage. This type of massage may help you:
Restore the energy balance in your system
Improve nerve functions
Reduce headaches
Shiatsu Massage
Shiatsu massage is a Japanese type of massage that can help you in a lot of ways. The therapist usually uses his/her hands, thumbs, and palms to massage your body. This works on full body but you can opt for body areas that need more attention that the other. Pulsing or rhythmic pressure is done during the session. If you are not comfortable without clothes, you can have this massage with clothes on. The session usually takes 60-90 minutes. This may help you to:
Promote calm emotionally and physically
Relax
Reduce headache
Relieve muscle tension and pain
Four Hands Massage
Not satisfies with one therapist? With four hands massage, your body will be fully nourished with the hands of two therapists. This is why this type of massage is called "four hands" because two people will work to give you the best experience ever. Your body will be the therapists' canvas so they can perform a slow choreograph with different paces and pressures. Expect that this is more expensive that the other types of massages because there will be two people involved in the session. This may help you:
Reduce muscle toxins
Relieve stress
Improve circulation
Tone your muscles
Thai Massage
Another form of massage that will surely suit your lifestyle is Thai massage—a type that is more active than the other. Wondering why it is more active? It's because it uses series of movements like yoga stretching. If you haven't experienced yoga stretching yet, this is you best chance to try it to receive firm pressure on the parts of your body. You will be twisted and stretched until you realize that you are in a series of different position during this massage. Truly, this is an exciting kind of massage if you try to compare it to the others. This will help you:
Become more flexible
Improve your blood circulation
Enhance your energy levels
Ayurvedic Massage
Aruyvedic massage, also known as Aruyveda, is one of the oldest holistic healing system in the world. In fact, it was developed in India over 3,000 years ago. If you want to experience a different level of pressure that was discovered from many years ago, you might want to try this massage. This helps on balancing mind, body, and spirit. Therapists believe that when you have proper balance over these three things, your health and wellness will be good. When the balance disrupts, you will get sick. This type of massage is great to help you:
Promote good health and wellness instead of fighting diseases
Treat specific health problems
Pregnancy (Pre Natal) Massage
Prenatal massage is designed for pregnant women. Yes, you can get a good massage too while you are carrying a baby in your belly. During this massage, your therapist will focus on your lower back, hips, and legs. You will also lie on your side or use a special massage bed with a cutout for your belly to make sure that the baby is safe during the session. This is similar to Swedish massage as this mild pressure only is used. However, if you are experiencing pain in your calves or legs, you might want to seek the help of your doctor first. This may help you:
Relax
Reduce stress
Ease muscle tension
Relieve pregnancy body aches
Couple's Massage
A couple's massage is a type of massage you get together with a partner. Your partner may be your loved one, family, or friend. You can get all the benefits of a regular massage with this type, plus access to other facilities of the spa house including hot tubs and saunas. Other services like manicure, pedicure, and foot spa are also available in the package usually. If you don't want to get a massage alone, this is ideal so you can enjoy the companionship of your massage partner. You can choose what type of massage you want to get and your partner may choose hers/his too. This will help you:
Enjoy massage with someone dear to you
Relax
Relieve minor body pain
Check out our VIP Couple's Massage experience in Grand Millennium Al Wahda here.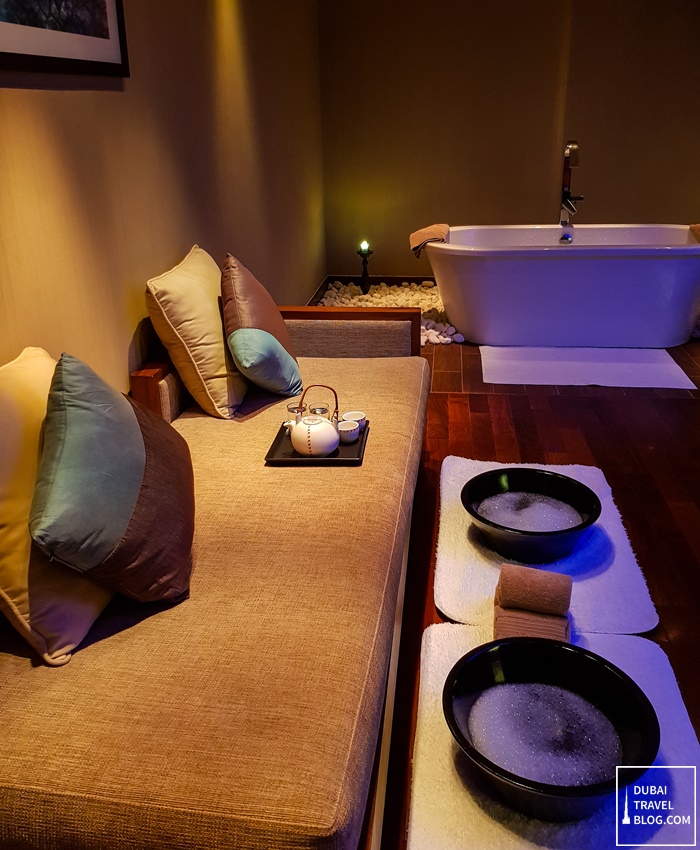 Hawaiian Lomi Lomi Massage
Hawaii Lomi Lomi massage is a part of native Hawaiian medicine. It is practiced since the early 1970s. Since this massage has been passed down to families, you may get different styles during the session depending on your therapist. Although this is a Hawaiian massage, non-Hawaiians can also do it. Usually, the therapist will ask you to do breathing patterns and incorporate music and chants as part of the traditional practice. You will surely enjoy the Lomi Lomi massage if you are looking for a different kind of body experience. This may help you:
Release blocked energy
Promote circulation
Relax muscles
Balinese Massage
Balinese massage originated from Bali, Indonesia and it is usually a deep tissue holistic massage, which means you will enjoy it more if your full body will receive the massage. This kind of massage combines different strategies such as acupressure, stretches, aromatherapy, and reflexology. It's like getting several types of massages in one. This is perfect for people who want to experience different massage techniques. Plus, the aromatherapy makes everything better especially if you are into essential oils. This may help you:
Stimulate your blood flow, oxygen, and energy.
Go into deep relaxation
Calm
Check out our Balinese Massage experience here.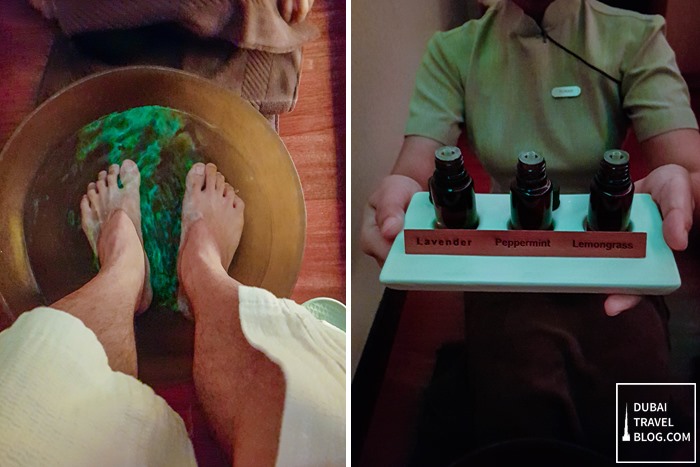 Foot Massage
This type of massage focuses on your feet alone. Since there are people who are uncomfortable receiving holistic massages, foot massage was invented to give chance to the people who still want receive body pressure. If you want to relax but don't want to be touched in other parts of your body, you can try foot massage as it also helps in variety of ways including:
Blood circulation
Relaxation
Relieving body pains
Improving mood
Fighting depression
Trigger Point massage
For a quick description check, trigger point is known as a tight area within a muscle tissue that can make the other parts of your body ache. Trigger points are usually found in the back or in the neck. So, the trigger point massage focuses on these trigger points in order to reduce the pain through pressure and release. This will help you:
Relieve pain caused by trigger points
Release constricted muscles
Chair Massage
Chair massage is a kind of massage are ideal for people who are looking for quicker ways to get a massage. Instead of lying down in a massage bed, you will get you neck, shoulders, and back massage in a chair. It's fast and relaxing and perfect for people who want to discover the benefits of massage. This may help you:
Relax
Release stress
Reduce minor muscle pain
It is important that you know what kind of body and pain tolerance you have before receiving any therapeutic massage. This will help you choose the right type of massage because not all of what's written above are for everybody. Remember that we have the kinds of massage that are for beginners and for experienced. If you haven't received a massage before, try those with gentle pressure first so not to stress your body. As you become comfortable with hand strategies and therapists, aim to have a massage to promote your wellbeing. Massage should always be good not only to your body but to your heart and mind as well.